This post may contain affiliate links. By clicking and making a purchase through the links, I earn a small commission at no extra cost to you. This and display ads allows me to keep the site up to date and give back. Thanks for reading!
One of the best parts about being a digital nomad is that you can actually save money while living in some of the world's most beautiful destinations. The cheapest places for digital nomads are some of the favorites!
I've been living and working remotely abroad for over five years and have managed to spend less than I would have had I just stayed in Canada.
Not only does remote work allow you the flexibility to live anywhere you want, but it gives you the potential to save money or live a much better lifestyle.
Here are 17 of the cheapest digital nomad locations to inspire your next move.
All prices listed are in USD.
Cheapest places for digital nomads in Asia
Chiang Mai, Thailand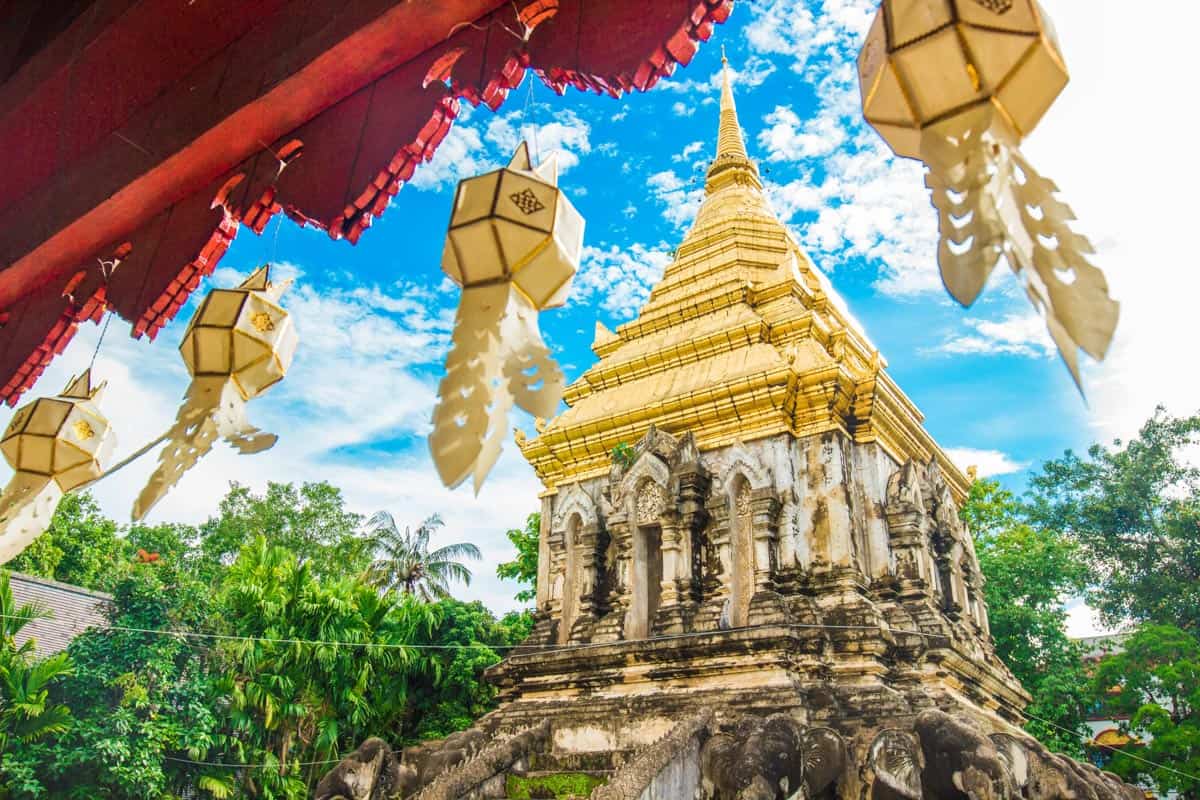 Thailand is one of the cheapest countries for digital nomads. It's got several amazing destinations to choose from, but my favorite is Chiang Mai where I've been living for the last few months.
Chiang May has one of the best digital nomad communities in the world, fantastic coliving and coworking spaces, picturesque cafes to work from, and plenty of outdoor activities and day trips to keep you busy on the weekend. It's basically digital nomad heaven.
But even given all this, Chiang Mai remains one of the most affordable places for digital nomads to live in Asia.
A budget of $1,000 USD a month will allow you a pretty great lifestyle here. You can rent a room or apartment for $250-500/per month, depending on the size and location.
You can get a plate of delicious Thai food from the market or local restaurant for around $1-2, and a local beer is around $1.50. One of my favorite parts about living in Thailand is that you can get an amazing Thai massage for $6!
A monthly coworking membership at Yellow (the most popular coworking in Nimman) is $100/month. I have a SIM card with unlimited data that I picked up for $25 USD at the airport when I got here and haven't recharged since.
Most nomads use the 45-day tourist visa, which can be extended for another 30 days .
Seseh, Bali
I can't write an article about the cheapest digital nomad destinations without mentioning Bali. I finally had the chance to live in Bali at the end of 2022 and see what all the hype is about.
While Bali used to be one of the cheapest digital nomad locations, it's risen in price due to its popularity. Still, you can live comfortably in nomad hot spots like Canggu and Ubud for around $2,000/month, which is much less than in Canada or the U.S.
I traveled around the island and spent an average of 25 USD/night on accommodation, but this could have been much cheaper had I committed to a month. Some friends living there were paying 300 euros a month for a room in a homestay.
You can get a plate of food at a Warung (local restaurant) for a couple of dollars. Western restaurants are double that, but the quality of food is excellent. Many of the restaurants in Canggu also have promos where you can eat for practically free. Drinking a lot will increase your budget, especially if you frequent beach clubs.
One of the things that makes Bali so appealing is the affordable luxuries. You can stay in beautiful villas which become affordable when split with a group of friends.
If you're looking for something cheaper, head to one of the less popular destinations in Bali like Sesur, where you can live for just over $500 a month, according to Nomadlist.
Aside from being one of the main digital nomad hotspots, Bali is known for its epic surf, wildlife encounters, volcanic hikes, and stunning dive sites.
You can get a tourist visa on arrival in Bali for 30 days which can be extended for another 30. After that, most nomads do a visa run to a neighboring country.
Luang Prabang, Laos
Luang Prabang is the capital city of Laos and one of the cheapest cities for digital nomads in Asia. It made Chiang Mai look expensive!
Meals at restaurants cost me $2-3 and less than $1 at the night market which happens every night. I was staying in a hotel for $20/night, but you could get monthly rentals for significantly less. It is a place you can live comfortably for $1000/month.
Luang Prabang is a beautiful city set on the Mekong River, with a backdrop of mountains. You can even visit one of Southeast Asia's most stunning waterfalls on a day trip!
The nomad community in Laos is not as prevalent as in other countries in Southeast Asia, but there is a small one.
Ho Chi Minh City, Vietnam
Ho Chin Minh has long been a popular city for expats teaching English, and now many remote workers are living there to enjoy the low cost, alongside fantastic food, culture, nightlife, and fast WiFi.
As the former capital of Saigon, Ho Chi Minh has the infrastructure to enjoy a comfortable lifestyle. If you have the courage to rent a motorbike, this is a cheap way to get around and explore other parts of Vietnam.
One of the best parts about living in Vietnam is the amazing street food. It's some of the best you can find, and you can get a filling meal for just $1-2. In Ho Chi Minh, it is possible to live a comfortable lifestyle for just over $1000/month.
A major downside to living in Vietnam is that you only get a 30-day tourist visa, so you will need to factor in visa runs into your budget.
Sri Lanka
If you're dreaming of a beautiful island to live on with rolling green hills, surfing beaches, and exotic wildlife – look no further than Sri Lanka.
I first visited here in 2018 on a backpacking trip and fell in love with the country. It felt like such a hidden gem – and after a few years, digital nomads are starting to discover Sri Lanka.
Not only is Sri Lanka an amazing destination, but it's also extremely affordable to live in. You can get monthly accommodation for as low as $200/month. I stayed in some adorable beach huts while I was there for $5 a night!
Depending on your lifestyle, you can expect to spend $700-1300 a monthliving in Sri Lanka.
Cheapest places for digital nomads in Latin America
Latin America is undeniably a more expensive place to live than Southeast Asia, but it can still be quite affordable. And for remote workers who need to be on the North America time zone, it's a much better option than taking zoom calls in the middle of the night in Asia.
Puerto Vallarta, Mexico
Okay I'll be the first to admit that Puerto Vallarta is not the cheapest place to live in Mexico, but it's one of my favorite places on the planet so I'm putting it on this list.
Although apartment prices have increased quite a bit in the last two years, you can still expect low costs when it comes to living expenses like groceries, transportation, cell phone data, and eating out (especially if you eat at local restaurants).
In 2021, The cost of living in Puerto Vallarta was around 1500 USD/month for me, sharing a 3-bedroom apartment with two other friends.
You can still find some good deals on apartments with a bit of work (and avoid Airbnb). I'm getting an apartment with a friend in winter 2023 for $1000/month (split between us) with a prime location downtown five minutes from the beach.
There are so many reasons to move to Puerto Vallarta. The fantastic weather, abundant marine life, delicious cuisine, and endless outdoor adventure right at your doorstep.
But if PV is not your jam, there are many other amazing places for digital nomads in Mexico. It has a gererous six month tourist visa on arrival.
Medellin, Colombia
Medellin, the city of eternal spring, is one of the best cities for digital nomads in South America. I've only been to Medellin as a backpacker but I would love to return and live as a digital nomad. I loved the nightlife there!
According to Nomalist, the average cost of living for a nomad is just over $1500/month.
Besides an active digital nomad community, low cost of living, and amazing weather, Medillin offers a great lifestyle with world-class restaurants and nightlife. Most nomads base themselves in the El Poblado neighborhood where most coliving and coworking spaces are.
As a Canadian, American, or EU tourist, you can stay up to 90 days visa-free. You can then leave the country and return for another 90 days, to a maximum of 180 days per year.
Buenos Aires, Argentina
Buenos Aires is the capital of Argentina and one of my favorite cities in the world. It's got charming European architecture, incredible food and wine, and insane nightlife.
The best part? It's also affordable to live in! The cost of living for a nomad is just under $2000/month here, according to Nomadlist.
I loved the time I spent in Buenos Aires learning Spanish and stuffing my face with food, and I dream of returning there as a digital nomad.
Buenos Aires is also a great base to explore other parts of Argentina, like the stunning mountain peaks of Patagonia and waterfalls of Iguazu.
Cheapest cities for digital nomads in Europe
Bansko, Bulgaria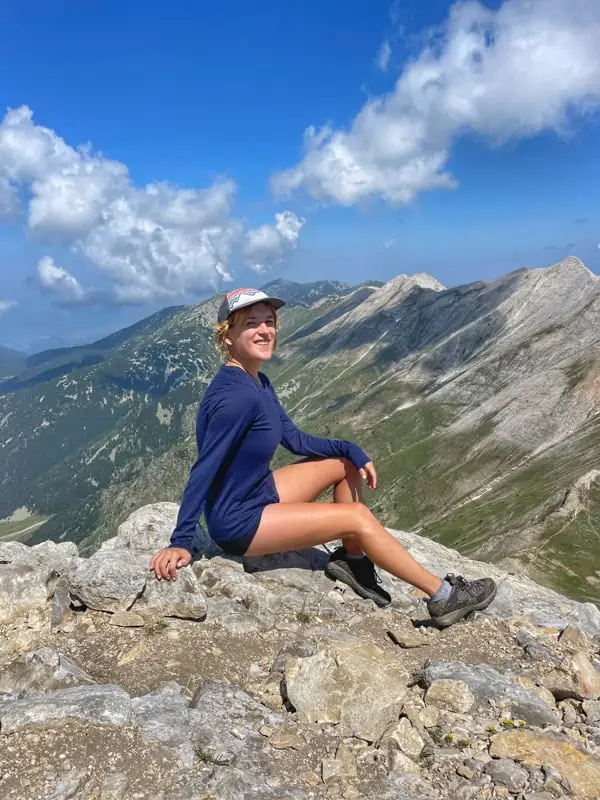 Bansko is a small mountain town in Bulgaria that has become a nomad hub. It's got stunning mountainous landscapes and is a paradise for outdoor adventure during all seasons. In the summer, you can climb up the highest peak and go skiing down mountains in the winter.
It's also a very affordable destination. You can rent basic apartments for as low as 150 euros a month in the summer. Even booking a last-minute hotel this summer only cost me 20/per night. This is another place where you can comfortably live on $1000/month or less.
One of the best times to visit Bansko is at the end of June for Bansko Nomad Fest, when 500+ digital nomads meet to celebrate the location-independent lifestyle.
Krakow, Poland
Krakow is a great option if you're looking for cheap cities to live in in Europe. I spent some time there in summer 2022 and fell in love walking through the beautiful streets and working from the hip cafes which all had high-speed WiFi.
It's much cheaper than Western Europe, offering a great quality of live for a lower for relatively cheap. Even during the summer, I got a nice apartment for $20/night and meals for a few dollars. You could live comfortably for around $1500/month.
Poland is part of the Schengen Area so you can stay for 90 days within a 180-day period.
Lisbon, Portugal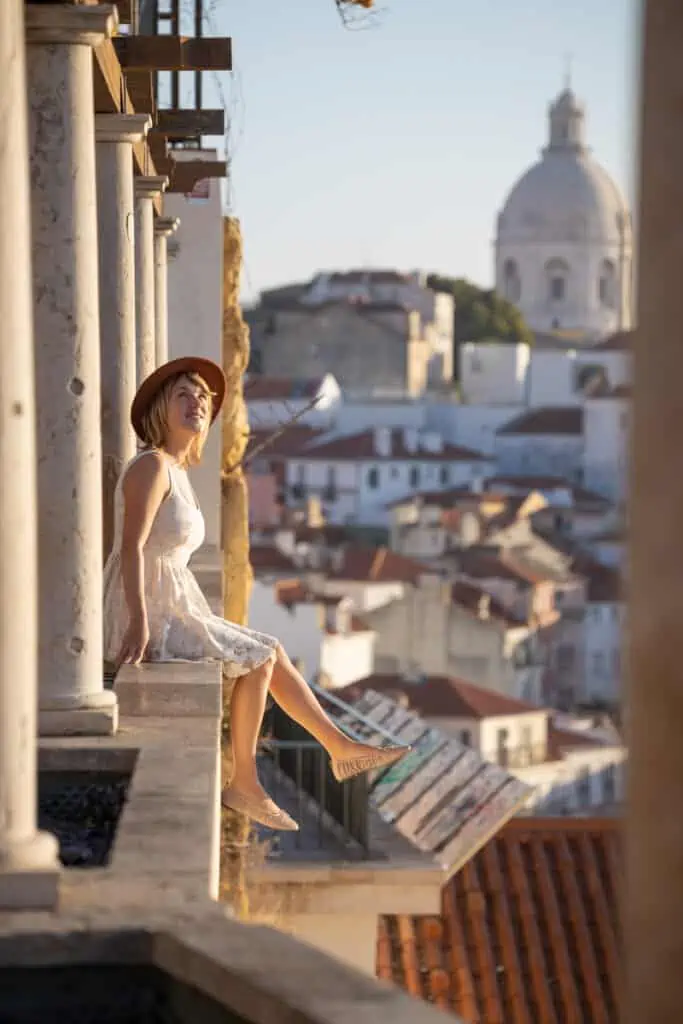 When talking about the cheapest places for digital nomads in Europe, Lisbon used to make every list. Unfortunately it's popularity caught up with it, and prices have risen considerably in recent years. Still, for Western Europe it offers a great quality of life for what you pay.
Many people say Lisbon is where digital nomads go to die which I completely understood after moving there. It's got the cutest cafes to work from, warm winters for Europe, and an overall magical vibe.
The cost of living in Lisbon is not as cheap as it used to be because apartment rentals have gone up significantly, but I got by on around $2000/month in 2022.
Staying in a coliving will add to your expenses (I paid 900 euros for a month), but food and transportation are very affordable. And if you decide to get residency, the taxes are very favorable.
Lisbon is a relatively small city, and one of the best things to do here is walking around the hilly streets, stopping to take in the gorgeous viewpoints (miradouros).
It's very easy to make friends in Lisbon as the digital nomad community is so active – they host multiple events every week, which you can sign up for on Meetup.
What makes Lisbon so appealing to many nomads is that they offer a path to citizenship through the D7 visa. But you are only coming for a few months, it's easier to live there on the 90-day Schengen zone visa.
Istanbul, Turkey
Istanbul is one of the coolest cities in Europe. It's the only city in the world split on two continents, and the blend of cultures there is incredibly fascinating.
The food is incredible, there are endless historical sites to explore, and your money can go pretty far with the recent crash of the lira. You can live on about 1,000 USD a month in Istanbul.
The digital nomad community in Istanbul isn't as established as in some other cities, but there's a lot of expats here. There's no shortage of cute cafes to work from and if you love cats, you'll love Istanbul, as they pretty much rule the city.
While there isn't much outdoor adventure in the city, you can take weekend trips to Cappadocia to ride a hot air balloon or take a road trip down to the stunning turquoise coast.
Whether you're taking the bus or flying, getting around Turkey is relatively easy and affordable. The Istanbul International Airport (IST) is also a major hub for international flights, making it easy to travel elsewhere.
Tenerife, Spain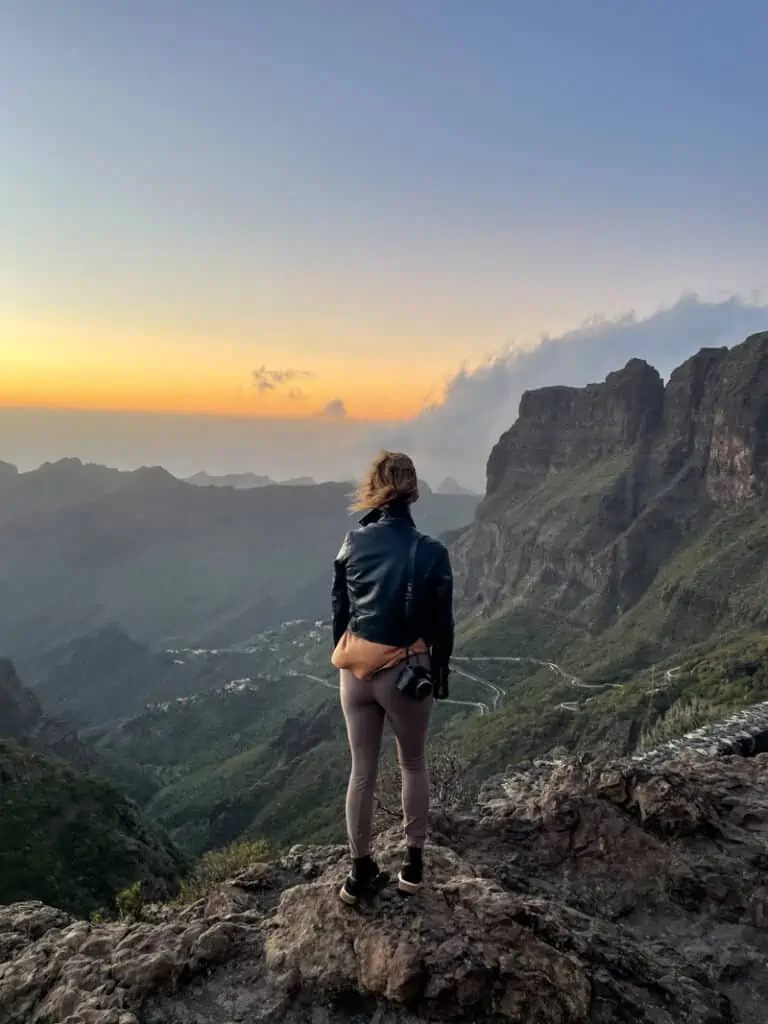 I have mixed feelings about Tenerife, but the cost of living here is very reasonable for Europe. Your biggest expense will be rent, which will vary depending on if you live in the north or south of the island, in a coliving, with others, or in your own apartment.
Coliving spaces are extremely popular in Tenerife, and you can find them all over the island. I paid 800 euros a month for a coliving space near Puerto de la Cruz and then moved to an apartment in the south with two other nomads for 680 euros/month.
Car rentals are expensive in Tenerife, so if you can get by without one, this will reduce your expenses considerably. Fresh produce is very cheap, and there are plenty of free things to do to keep you busy, like surfing, rock climbing, hiking, diving, or simply relaxing on the beautiful beaches. The landscapes in Tenerife are breathtaking.
Europeans can live here easily, while Canadian and American nomads can live 90-day visa-free (you can stay a maximum of 180 days a year, but the periods must be split with a 90-day break). Spain soon plans to launch a digital nomad visa which is great news for those who want to stay longer.
If you need to stay in a European time zone but want to be in warm weather, Tenerife is one of the best places for digital nomads in Europe.
Read more about being a digital nomad in Tenerife
Tbilisi, Georgia
Georiga has been on my nomad bucket list for so long! Most remote workers base themselves in Tbilisi, the capital city known for its kind hospitality, fantastic food and wine, charming architecture, and low cost of living. According to Nomad List, average expenses are around $1900/month.
Tbilisi is a great base to access the incredible outdoor adventure that Georgia offers. The Caucasus mountains nearby make for great hiking in the spring and skiing in the winter season. In the hot summer months, the black sea coast offers seaside retreats.
The location is also on the border of Europe and Asia, so you'll be able to easily explore other nearby countries like Armenia, Turkey, and Azerbaijan.
Another reason that makes Georgia one of the best places for digital nomads is that it offers a digital nomad visa called 'remotely from Georgia,' which allows foreigners from 95 countries to stay in Georgia for up to 360 days.
Ljubljana, Slovenia
For eco-conscious nomads, Ljubljana is one destination you'll want to bump up your list. It was the European Green Capital in 2016, has one of the largest public green areas per resident, and was named by Lonely Planet as one of the top sustainable destinations for 2022.
The opportunities for outdoor adventure in Slovenia are endless. You can hike in the Julian Alps, mountain biking through the Vipava Valley, or kayaking on Lake Bled. Slovenians know how to coexist with nature, making this one of the best digital nomad destinations for nature lovers.
You'll also be surrounded by Austria, Italy, Hungary, and Croatia, so the opportunities for traveling within Europe are endless.
Tirana, Albania
Tirana, the capital city of Albania, is an up-and-coming nomad hot spot and top of my list for places to visit next summer.
As a capital city, it has all the amenities you need to live comfortably including plenty of coworking spaces, libraries, and cafes to work from. According to Nomadlist, the average cost of of living for a nomad is just under $2000/month.
Albania is in the middle of Montenegro, Kosovo, Northern Macedonia and Greece, so it's an excellent base to travel around Eastern Europe. Albania also has beaches that rival those of Greece, which is perfect for the hot summers.
Other cheap digital nomad destinations
Dahab, Egypt
I would never have considered Egypt as a digital nomad destination, but after living in Dahab, I found what might be one of the cheapest (and underrated) digital nomad locations.
You can find guesthouses online for as low as $20-30/night, but if rent monthly, it will be much cheaper. You can get an apartment for as low as $200!
There are endless cafes and restaurants on the sea where you can get a wonderful meal for less than $5. If you eat local, it's ridiculously cheap. For example, a falafel wrap costs less than a dollar. Overall, Dahab is another place you can get by for less than $1000/month.
Dahab is a magical town on Egyp that's perfect for diving lovers. With immediate access to the red sea, you can be in a dreamy underwater world full of beautiful corals in minutes, and a single dive is only 30 USD. It's also got depth close to the shore, which attracts free divers from all over the world.
But it's not all about the sea; Dahab is surrounded by mountains making it perfect for hiking and rock climbing. From Dahab, you can take an overnight trip to hike Mount Sinai, the mountain where many believe Moses received the ten commandments from god.
Don't forget travel insurance!
—
There you have it, 17 cheap places for digital nomads to inspire your next destination! What's next on your list?
Thinking about starting the digital nomad lifestyle? Check out these posts!