This post may contain affiliate links. By clicking and making a purchase through the links, I earn a small commission at no extra cost to you. See my disclaimer for more information. This and display ads allow me to keep the site up to date and give back.
Looking for each freelance jobs for beginners? When I quit my 9-5 to start travel blogging, I needed more income and started freelancing in various roles – none of which I had prior experience in!
The growing popularity of remote work and the digital nomad lifestyle means that more people are considering freelancing careers. This can be a very fulfilling way to earn money, and many allow you to travel the world while working remotely.
What is a freelance job?
A freelancer is someone who is self-employed and works for various clients instead of having a full-time job with a single employer. Becoming a freelancer can allow you to make money from your passions and to choose where and when you work – hello, digital nomad lifestyle!
Freelancing can also give you more independence and help you feel more in charge of your schedule and how much you earn. Very often, the only limit to your earnings is how much time and effort you are willing to put into your freelance career!
But there are so many different freelance jobs for you to choose from. Knowing the right freelance career for you can be tricky, and you might need help figuring out where to start. For instance, how do you know which are easy freelance jobs to start off your self-employed career?
The main thing is to get started and try to find your first clients. You can always change your mind and try a different freelance job down the line.
Initially, finding work through popular freelancing job boards like Fiverr or Upwork can be the easiest option.
You can also offer services through your own website and networking sites like LinkedIn or promote yourself on social media and within Facebook groups relevant to the niche (that's been the moat effective strategy for me).
Once you have built up some experience and have added client testimonials and sample work to your portfolio, you'll find it easier to get better-paid roles.
To help you on your journey, here is a list of the best freelance jobs for beginners.
Many of these jobs need little or no prior experience to get started, so they're ideal if you're at the start of your freelance career. Most do require a laptop, so check out this guide to the best laptops for remote workers if you're just starting out.
Easy freelance jobs for beginners
Graphic Designer
Becoming a freelance graphic designer is ideal if you are skilled in this area because great graphic design is vital for nearly every business.
They may need company logo design, marketing materials, or graphics for social media posts, but many businesses prefer to outsource the work to a freelance graphic designer instead of employing an in-house graphic designer.
As well as having excellent design skills, you will need to be competent in design software like Adobe Illustrator or Photoshop. Depending on the design work you want to focus on, you may need some specialized equipment.
In addition to the usual freelancing websites, you can find freelance graphic design work through portfolio sites such as Dribbble and Art Wanted. The earning potential for this type of work depends on the kind of projects you are working on, but this can be a very profitable field of work.
Virtual Assistant
Working as a virtual assistant can be one of the best freelance jobs for beginners because it's easy to get started with little or no experience.
As long as you have excellent administrative and organizational skills, you can provide VA services to companies and other freelancers from any location. You can also choose your own hours, which makes working as a virtual assistant a good option for digital nomads.
Virtual assistants provide a wide range of administrative services. These may include managing calendars and email inboxes, conducting online research, and making travel arrangements. Some VAs may specialize in working with clients from particular industries or offer more specialist services like transcription or search engine optimization.
The amount you can expect to earn will vary depending on the type of tasks you are carrying out. You may find that your initial jobs don't pay much, but as you build your experience and add new services to your portfolio, you'll be able to grow your freelance business and increase your earnings.
Working as a VA for someone who is already doing what you aspire to can also be a great way to increase your skills while getting paid.
Social Media Manager
Social media management is an excellent source of freelance work if you have a good understanding of social media marketing. Social media specialists are paid to manage their clients' online presence.
They may prepare social media posts, post on social media platforms, engage with followers, and coordinate brand collaborations.
Digital marketing can be an easy freelance job if you understand how social media marketing can benefit a business or individual. You also need a good knowledge of the most popular social media platforms like TikTok, Instagram, and Facebook.
However, you may choose to specialize in specific platforms where you have more experience. You will also need to keep updated with the frequent algorithm changes in social media so your clients don't lose followers or miss out on opportunities.
It can be hard to win business when you don't have a portfolio of past experience to show potential clients. But you can use your own social media pages as your portfolio at first or set up new accounts so that you can provide evidence of your digital marketing skills on them.
Content Writer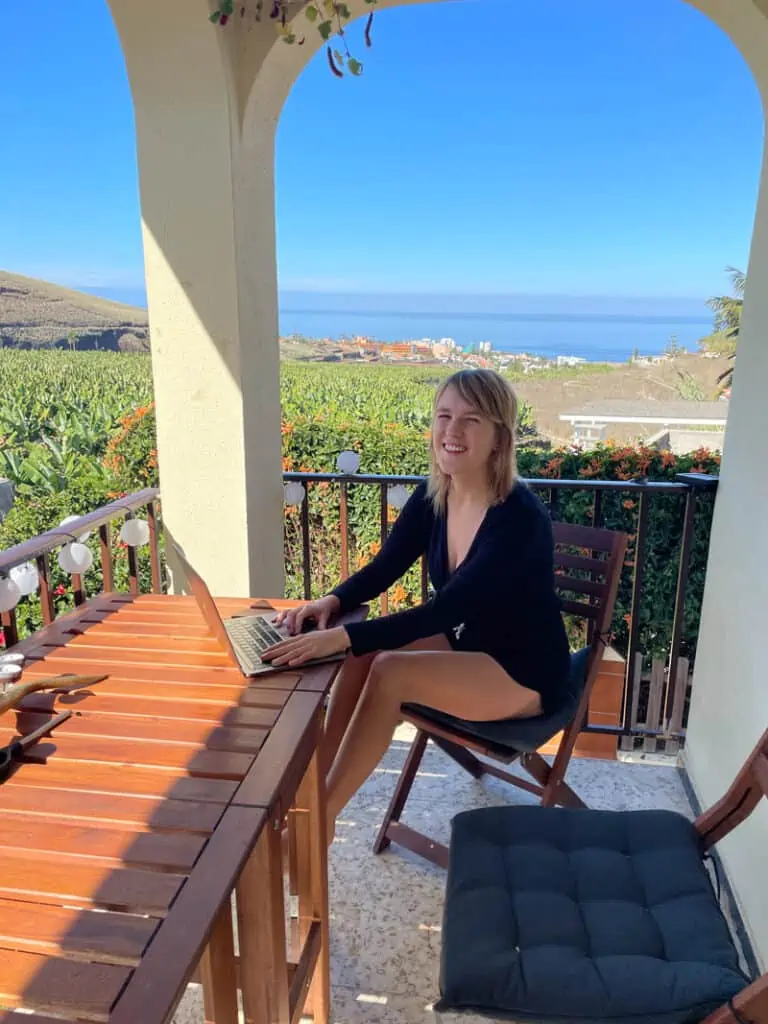 It's estimated that 5.6 billion searches are carried out on Google each day, so creating great content for search engines is vital for many businesses.
If you're good with words, becoming a freelance writer is another great beginner freelance job for you to consider. This would certainly suit anyone who has experience in writing a blog and wants to earn more from their writing skills. It's one of the best remote jobs for travelers since you'll have first-hand experience of many destinations!
Content writers create blog posts and articles for websites, and some may specialize in writing white papers or e-books. It's a good idea to specialize in certain forms of content writing or to write for specific industries, as you will find it easier to gain work as a freelance writer if you focus on one niche. If you have any experience in a particular sector, such as finance or technology, you could easily specialize in writing content for this type of business.
To become a freelance content writer, you should polish up your writing skills and build a strong portfolio of your own blog posts and other work before you start looking for potential clients. As you gain more experience, you can increase the fees you charge for freelance writing jobs.
I was a freelance writer for years (and still do it occasionally), and I got my first job using my blog as an example of my writing. So no, you don't need a degree in writing to do this!
Freelance writing for other blogs and travel publications significantly helped me improve my writing skills, so this is a great side hustle while you're building up your blog.
If you want to start your own blog, invest in travel blogging courses first. There's so much to learn and this will legit save you years of work. This is the travel blogging course that got me started.
Copywriter
Copywriting is different from content writing because it has more of a sales aspect to it. Copywriters create content that encourages the reader to buy a product or service, such as sales emails, advertorials, social media ads, case studies, and much more.
It's easier for a copywriter to prove the value of their work through increased sales figures, so they can often charge higher rates than content writers. However, you will not be able to achieve the highest earnings until you have proven your value for previous clients.
To be a good copywriter takes great writing skills. You also need to know sales, psychology, and persuasion, so you may need to invest in training courses or books. There's an element of strategy alongside the creative side of copywriting, so this work may not suit all writers. But if you have a successful career, copywriting can be very lucrative freelance writing work for beginners.
Proofreading and Editing
This is a fantastic freelance career for anyone who loves working with words but doesn't enjoy writing. If you have an eye for detail and good grammar skills, proofreading or editing can be some of the best freelance jobs for beginners.
You could monetize your skills by offering proofreading and editing services on articles, resumes, novel drafts, and academic writing. No specialist equipment is required, and you can work from anywhere, so becoming a freelance proofreader or editor is an ideal job for digital nomads.
Proofreaders and editors can choose to charge by the word, charge an hourly rate, or for the project as a whole. Plenty of proofreading and editing work is available for freelancers who don't have much experience, but these tend to pay less. As you grow in experience, you can raise your rates and earn more from editing or proofreading work.
Video Editor
Becoming a freelance video editor would be an excellent choice for anyone with experience in editing videos. Many businesses and influencers use short-form videos on social media or publish longer videos on platforms like YouTube and Vimeo, so there's high demand for freelance video editing, and successful video editors can charge high fees for their services.
As a freelance video editor, you must be confident editing videos and adding audio footage, music, graphic overlays, and visual effects.
You will need to be able to use video editing software like Adobe Premiere Pro, Final Cut Pro, or DaVinci Resolve, so check out some courses and YouTube videos if you need to learn these tools or polish your skills.
You can offer freelance video editing services from any location, but make sure your computer can run the software you need.
Web Designer or Web Developer
Web development isn't the most straightforward freelance job for beginners, but it's a great option if you're willing to learn the necessary skills. If you don't have much coding experience yet, you could start by building simple websites with software like WordPress, Wix, or Squarespace.
However, you can charge more for your web design services if you can write custom code, so it's worth investigating coding courses. Some of the best sites to visit for these are Codecademy and Udemy. There are also plenty of free resources on YouTube – I met a guy living in Oaxaca who taught himself coding!
Besides web design, web developers also work with businesses to develop e-commerce platforms, write apps or set up cloud services. There's always a high demand for good freelance web developers, so if you have the right technical skills and enjoy this work, it can be one of the best ways to earn money as a new freelancer.
Freelance Photographer
If you have an eye for great photography, you could use your skills to earn money as a freelance photographer. Even though everyone has a camera on their phone these days, there's still a high demand for professional photography at special occasions like weddings and baby showers.
Corporate photography is also in great demand for professional headshots, promotional events, or product images. Another easy way to earn money as a freelance photographer is to sell your images on stock photography sites like Shutterstock or Depositphotos, where you make a small commission each time one of your photos is downloaded.
To be a freelance photographer, you will need a high-quality camera, lighting equipment, and photo editing software like Adobe Lightroom.
Other specialist equipment may be required, depending on the type of photography you decide to specialize in. But it's easy to start with a small kit and build it up as you sign new clients and your freelance business grows.
While this isn't an online freelance job, it can be a fun side hustle to do if you're already traveling.
Data Entry Jobs
Data entry jobs aren't the most exciting freelance work, but they're great freelance jobs for beginners, especially if you are looking for remote work. Data entry is quite an easy job to learn, and the good news is that you won't need any special skills.
Data entry jobs often involve simple tasks like searching for data online and adding it to Microsoft Excel or Google Sheets spreadsheets. Alternatively, you may be sent printed data that needs to be entered into software systems like a customer database. It can be repetitive work, but it pays well and is a great job for people with good attention to detail.
As well as the freelance job sites, a popular recruitment site like Monster, Indeed, or FlexJobs is a great place to find data entry work.
If you're working with sensitive data it's important to use a VPN to ensure the data is kept safe while using public WiFi networks.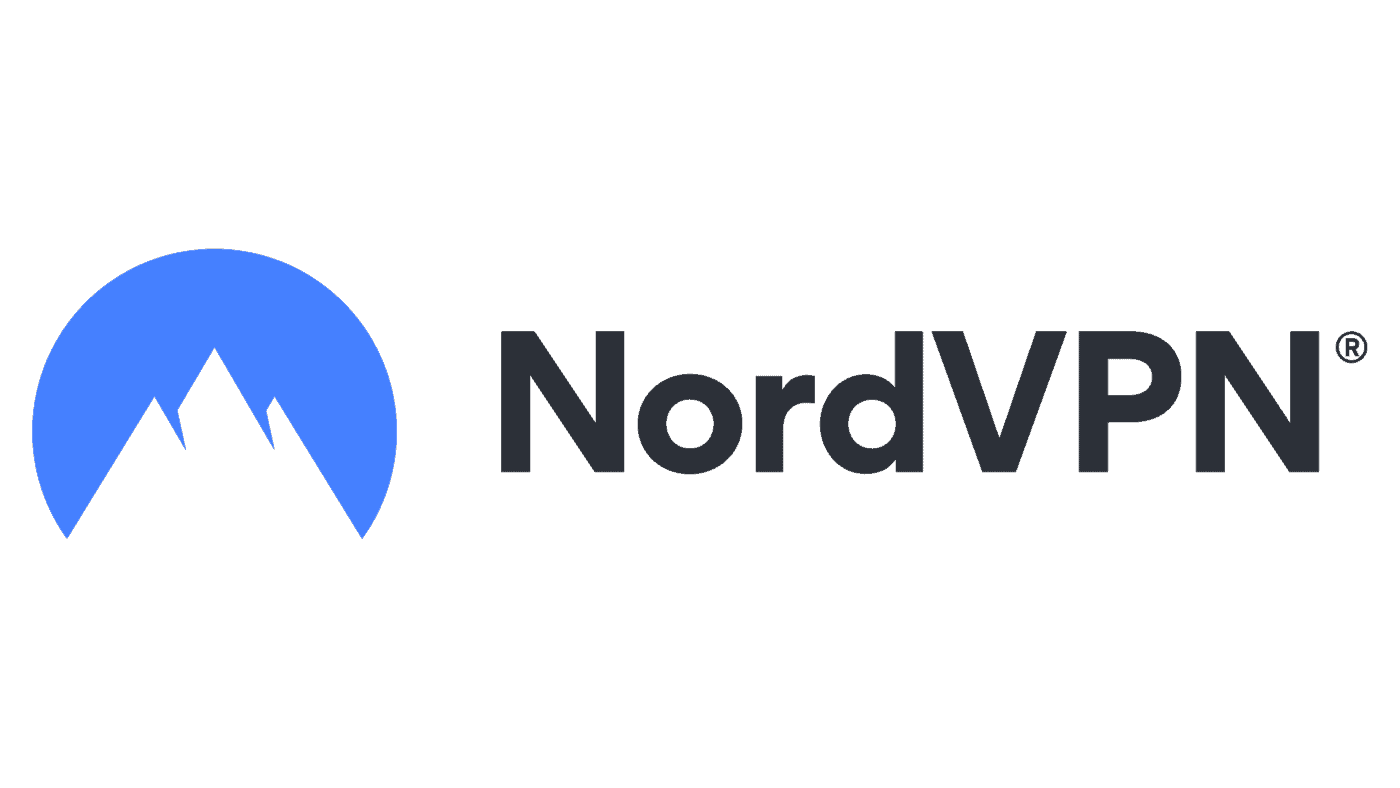 BEST VPN FOR DIGITAL NOMADS
NordVPN is the VPN I use and love! It is the fastest VPN provider with a reputation for providing powerful military-grade encryption.
Online Tutoring
If you have the necessary experience, online teaching is one of the best jobs for beginner freelancers. Online tutoring work is available for a wide variety of subjects, but Maths and English tend to be the most popular ones.
You can do online tutor work remotely from any location with a good Internet connection, so it's the perfect freelance job for digital nomads and remote workers.
If you're a native English speaker, sites like Tutor and TutorMe pay good rates for conversational English classes. These are popular in countries like China, where students want to supplement their formal lessons with conversational practice with someone who speaks English as their native language.
You may be asked to undertake a tutoring qualification, but the tutor company will usually organize this if necessary. If you enjoy the conversation classes, passing a TEFL course will open up the possibility of better-paying work.
Translation Work
Translation work is another popular freelance job, but this is only suitable if you speak two or more languages to a high standard. If you have the necessary skills, this can be a great way to earn money, as many businesses want to expand to new territories and need the services of a translator.
You can ensure that you stand out against your competitors by offering great customer service, providing accurate and detailed translations, and being aware of any cultural references in the texts you translate. Being able to translate technical, medical, or legal texts will also allow you to charge higher rates as a specialist freelance translator.
Virtual Bookkeeper
Are you good with numbers and familiar with accounting software like Quickbooks and Xero? If so, becoming a freelance bookkeeper could be an excellent opportunity for you. This is a freelance job that can easily be done from any location, and it also pays well!
Larger businesses usually have an in-house accounts department that takes care of their bookkeeping. But small business owners and individuals often hire freelance bookkeepers to manage their books and help them prepare the paperwork they need for filing their taxes.
You will need to learn some special skills to work as a bookkeeper, so it's not a freelance job that will start paying tomorrow. But once you have the necessary skills and have mastered an accounting software package, this freelance career has excellent long-term potential.
Voiceover Actor
Becoming a freelance voiceover actor could be the perfect freelance job if you have been told you have a pleasant voice. A diverse range of work is available, from recording radio commercials and audiobooks to providing English dubbing for foreign movies.
The amount you can charge for voiceover work will depend on your experience, the project type, and the recording length. You will need some basic recording equipment to get started, and you can then upgrade to more specialist equipment as your career progresses.
Travel Planner or Tour Guide
This option is ideal for travel bloggers or other well-traveled people who want to use their knowledge and experience to earn more money. It's also a good option if you live in a popular tourist destination and know the best places to visit off the beaten track.
Creating travel itineraries is a great way to earn money from your knowledge, and you can sell them online through your own website or on sites like eBay. You could also offer to plan custom itineraries for people based on their particular requirements.
Working as a freelance tour guide requires good knowledge of the area you're working in. It also requires great storytelling skills so your clients remain engaged throughout the tour.
Transcriptionist
A transcriptionist is someone who creates text versions of audio files and video files. They are also known as a transcriber. These services are often required by professionals such as doctors and lawyers, but transcription work may also be required by authors, podcasters, and creators of YouTube videos.
To work as a freelance transcriptionist, you will need careful attention to detail and the ability to type quickly. You must also ensure that you use correct grammar and punctuation throughout your work. Transcribing audio recordings of interviews or conversations can be tricky, but transcription software and a digital food pedal controller can make the task easier.
You can start this work without any prior experience, but you can often charge higher rates for your services if you have prior experience of the subject you are transcribing. So you might opt to specialize in a particular niche, like legal transcription.
FAQ: Freelance jobs for beginners
What are some good freelance jobs for beginners who want to become digital nomads?
Some good freelance jobs for beginners include writing, graphic design, web development, social media management, virtual assistance, and online tutoring.
How do I find freelance jobs as a beginner?
You can find freelance jobs as a beginner by signing up on freelancing websites such as Upwork, Fiverr, and Freelancer. You can also search for job postings on job boards such as Indeed and LinkedIn. Another option is to network with potential clients through social media platforms like LinkedIn and Twitter, or post your services on relevant Facebook groups.
How much money can I make as a freelance beginner?
he amount of money you can make as a freelance beginner varies depending on your skills, experience, and the type of work you do. Typically, beginners can earn anywhere from $10 to $50 per hour. Unfortunately there's little transparency in the industry, so it's best to network and share rates with other freelancers to ensure you aren't under charging!
How do I set my freelance rates as a beginner?
To set your freelance rates as a beginner, you can research the rates of other freelancers with similar skills and experience. You can also take into account your expenses, such as taxes, software, and equipment, and adjust your rates accordingly. You may need to start lower than desired, but once you have some good testimonials and experience, you can up your rates.
How do I manage my finances as a freelance beginner?
You can manage your finances by keeping track of your income and expenses, creating a budget, and setting aside money for taxes. You can use accounting software such as QuickBooks or FreshBooks to help manage your finances.
How do I stay productive as a freelance beginner?
To stay productive as a freelance beginner, you can create a daily or weekly schedule, set achievable goals, and eliminate distractions. You can also use productivity tools such as Trello or Asana to help manage your tasks.
How do I balance work and travel as a digital nomad?
Plan your travels around your work schedule, work during off-peak hours, and establish a routine that works for you. You can also use co-working spaces or cafes with reliable Wi-Fi to work while on the go.
Do I need to have a specific skill set to become a digital nomad?
While having a specific skill set such as writing, graphic design, or web development can be helpful, it is not necessary to become a digital nomad. There are many freelance jobs and opportunities available that do not require a specific skill set, such as virtual assisting or online tutoring.
—
If you want to become a digital nomad so you can travel the world while working remotely or are just looking for a side hustle to earn some extra money, freelancing is a great thing to do.
This list offers plenty of opportunities to earn money through freelancing. It includes some of the best freelance jobs for beginners, like content writing, online tutoring, and virtual assistant work.
So if you're just embarking on your freelance career, these are the easiest freelance jobs when you are aiming to start and build your business. All you have to do now is take the leap!
Jumping into the laptop lifestyle? Check out these posts!