Every day, I feel incredibly grateful and humbled that I can make a living while traveling the world. This website has allowed me to live my dream life, and these are some of the ways I give back through it.
Donate 10% of ad revenue to animal shelters, wildlife conservation, and climate projects
I know display ads are annoying, but they help me make a living, provide you with free content, and help some amazing organizations around the world.
I donate 10% of my ad revenue from this website to animal shelters, wildlife conservation projects, and climate change projects.
Here are some projects I have supported with my ad revenue.
So when you see ads, know that they are helping support animal and wildlife conservation projects, clean the oceans and fight climate change.
Partnering with sustainable and responsible tour operators
As travelers, we have a lot of power. Every time you spend money on a tour or hotel, you are making a vote with the type of business you want to see in the world.
While traveling, I do my best to support locally owned-hotels, tour companies, and shops. Simple steps like shopping at local markets rather than big commercial stores are an easy way to be a more responsible traveler.
I have found small businesses making big impacts all over the world, and I love to share them with you in my destinations guides.
As a travel blogger, I'm lucky to be able to work with tourism boards, operators, and hotels around the world, and I try my best to find partnerships that align with my values. Here are some examples of companies I've worked with in the past that I love:
If you're a responsible tour company and want to get your business in front of my audience, please reach out. You can find more information about working together here.
Carbon offsetting
Flying is the biggest carbon contribution I make as an individual.
I try to minimize the amount by taking buses, trains, and boats where I can, but I still take a few long-haul flights a year between continents.
The next best thing I can do is offset my carbon emission through carbon reduction projects.
I calculate my carbon footprint using this calculator, which then gives you the option to purchase carbon offsets equivalent to your emissions.
After a lot of research, I concluded that donating to climate charities is a more effective approach than purchasing carbon offsets. So I use the calculator to get a dollar amount and donate the equivalent to carbon reduction projects such as coral reef restoration and tree planting.
Volunteering abroad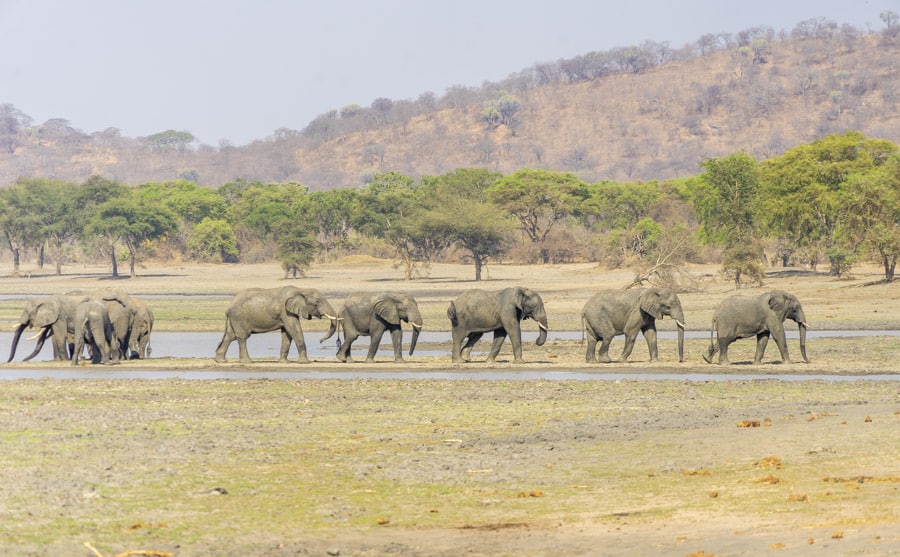 Another way I give back is by donating my time to volunteer projects around the world. I've had some of my most memorable travel experiences while volunteering abroad. It is a fantastic way to get a unique perspective on a country, give back, and see wildlife ethically.
Here are some examples of volunteer projects I have been on in the past:
While living as a digital nomad in places for longer periods, I try to get involved in community projects like beach cleanups, volunteering at animal shelters, and fostering dogs when possible.
—
Thanks for taking the time to read!
If you have any questions, suggestions for projects to donate to, or want to partner with me, please feel free to reach out at [email protected].