This post may contain affiliate links. By clicking and making a purchase through the links, I earn a small commission at no extra cost to you. See my disclaimer for more information. This and display ads allow me to keep the site up to date and give back.
Digital nomad communities can make or break your experience as a digital nomad.
While the nomadic lifestyle has some great benefits, it can also be lonely, tiring, and confusing trying to navigate bureaucracy and build a life in a foreign country. Having a solid community of people to lean on can make a world of difference.
In this guide, I'm sharing the best ways to find nomad communities online and in person, upcoming digital nomad events and conferences, and the best destinations with established communities.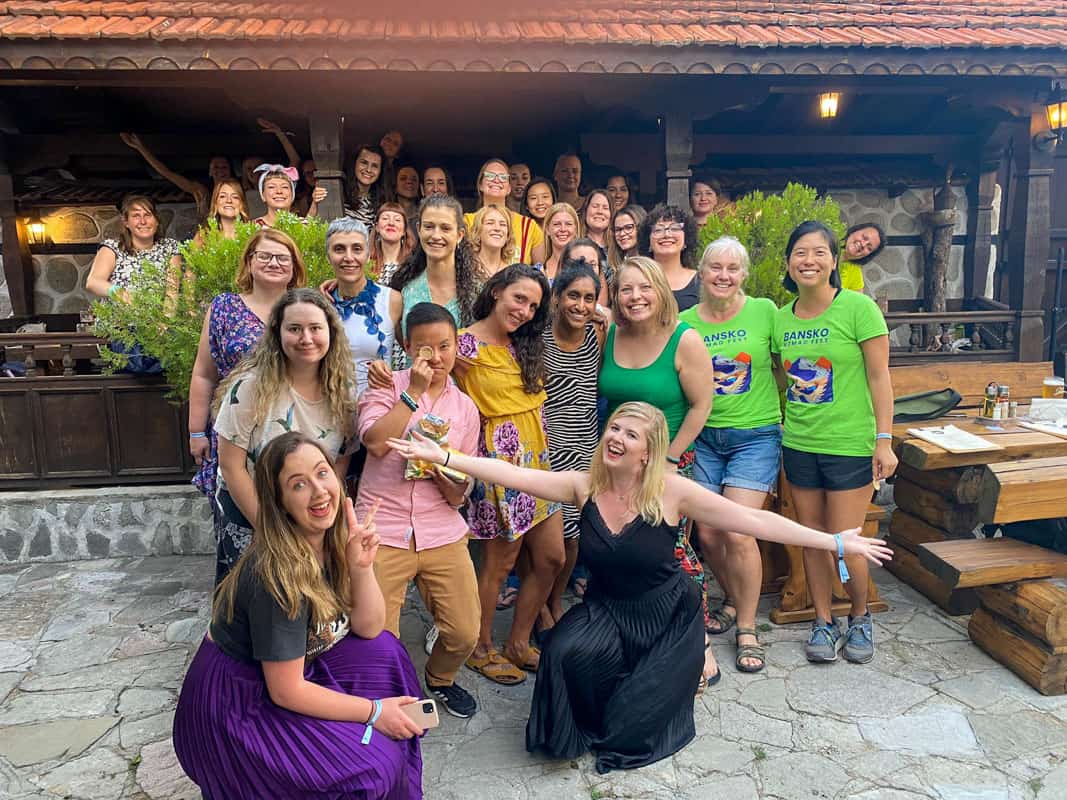 Benefits of Joining a Digital Nomad Community
There are many benefits to joining a community of digital nomads.
Make friends and find support
If you're new to the lifestyle, making friends can take a while. This can be accelerated by joining a community where you can connect with like-minded people.
It's so much fun meeting new people from all over the world and making life-long memories together.
Now, my closest friends are all people I've met in the last few years through nomad communities. It's beautiful because I've seen many of them in 4+ countries, which has only strengthened our friendships.
Having friends who understand the challenges of the lifestyle is so important because you will have hard days. I'm so grateful to have friends to lean on during these times!
Networking and job opportunities
Not only will this lead to new friendships, but it can also help you to network and find job opportunities. Meeting other entrepreneurs and innovators is a great way to find new partnership opportunities and get ideas for your business.
Get local advice & suggestions
It can be challenging navigating a new country, and other nomads are a wealth of information to jump-start you. They can help you find apartments, social events, get visa information, give local tips, and keep you sane while navigating a new city.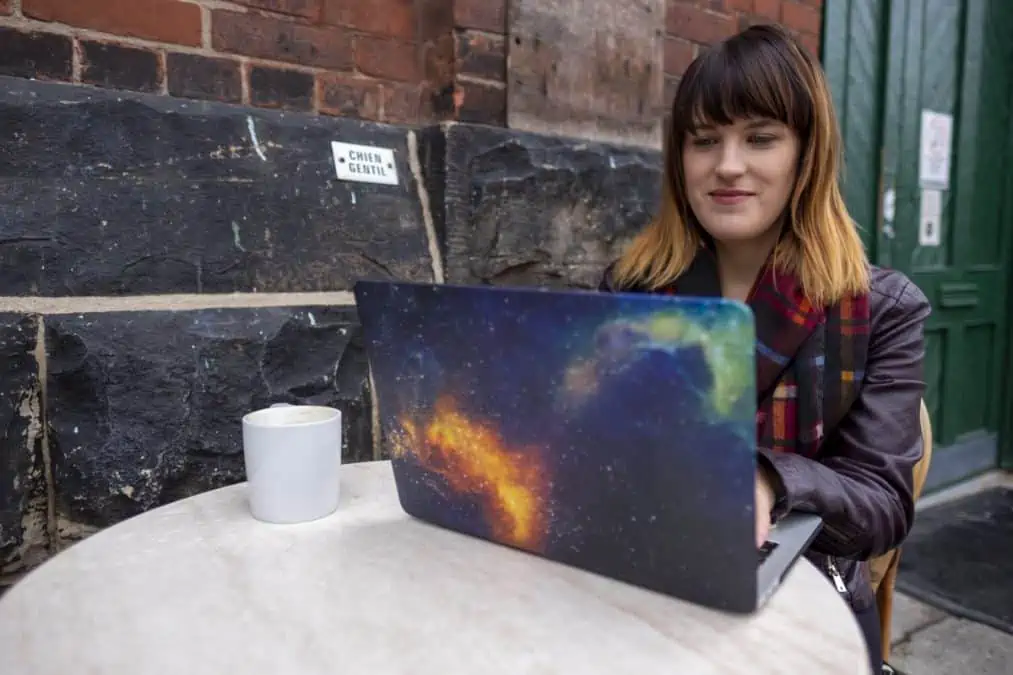 Online communities for digital nomads
Facebook groups
Facebook digital nomad groups are a fantastic place to start building your nomad community. These groups can help connect you with others and get advice.
There are some general nomad groups you can join on Facebook:
Once you've decided where to go on your nomadic journey, you can do a quick search for a Facebook group in that specific region. Ex. Thailand digital nomads.
This is also a great way to gauge how active the nomad community is in that area. For example, the Lisbon digital nomad Facebook group has over 42,000 members!
Reddit
Reddi also has a Digital Nomad Community where you can ask questions or browse through existing forums.
Nomadlist
NomadList is a great place to find location-specific recommendations on the place you're currently in or plan to visit. They charge a membership fee for access to the groups, but you can browse some information for free.
Slack Group
Nomads Talk is a slack community where you can connect with other nomads, look for jobs, and learn about the digital nomad lifestyle.
Nomad Soulmates
Nomad Soulmates is a dating site exclusively for digital nomads. Unfortunately, long-term dating is not the easiest for a digital nomad, so this website brings together people who understand the lifestyle.
The Nomadic Network
The Nomadic Network is a platform started by Nomadic Matt, where you can connect with like-minded travelers & learn how to travel better. They host online events as well as in-person events in local chapters.
Traveling digital nomad communities
If you're new to the lifestyle and want a guaranteed group of people to travel and work with, check out these groups.
Remote Year organizes remote trips, journeys, and digital nomad retreats for remote workers ranging from 1 week to 12 months.
WiFi Tribe is a community of over 1000 remote professionals, freelancers, and entrepreneurs from 62 nationalities who travel together.
Nomadbase are a group of digital nomads that meet in beautiful places. The next event is the Nomad Safari in 2023.
The Nomad Escape hosts retreats for digital nomads across the globe. The next event is in Bali.
Hackers Paradise are trips for remote workers with an adventurous spirit. The trips are typically a month long in popular nomad destinations like Buenos Aires and Medellin.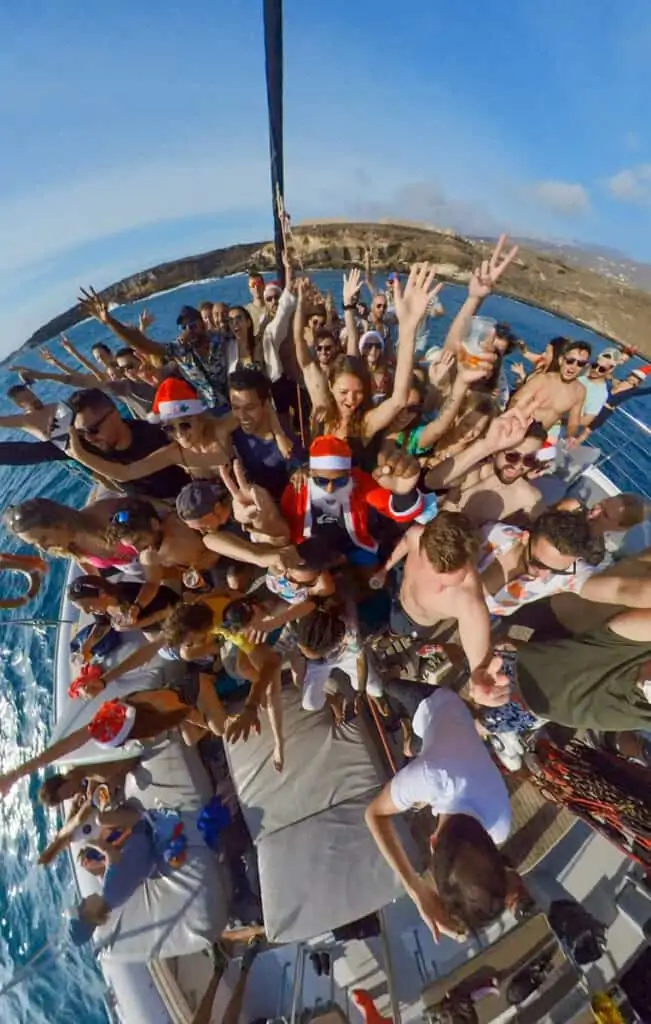 Where to find in-person digital nomad communities
Once you've arrived in your digital nomad destination, here's where you can look for in-person communities.
Coworking spaces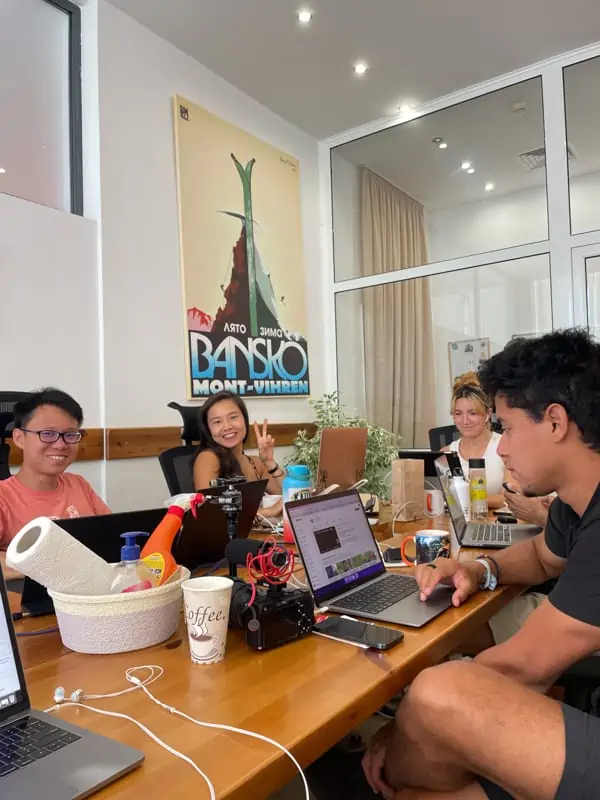 Many digital nomads work in coworking spaces, so this is one of the easiest ways to meet people. Many coworking spaces in places like Chiang Mai and Bali will put on networking events, talks and host after-work drinks to give you a chance to connect with the other people there.
That said, not all coworkings have social atmospheres. Some are just a workplace, so look for one with community events if you want to meet people.
The best way to find coworking spaces in your destination is to type in 'coworking space' into Google Maps and see what comes up. You can also look on websites like Coworker and Workfrom.
Coliving spaces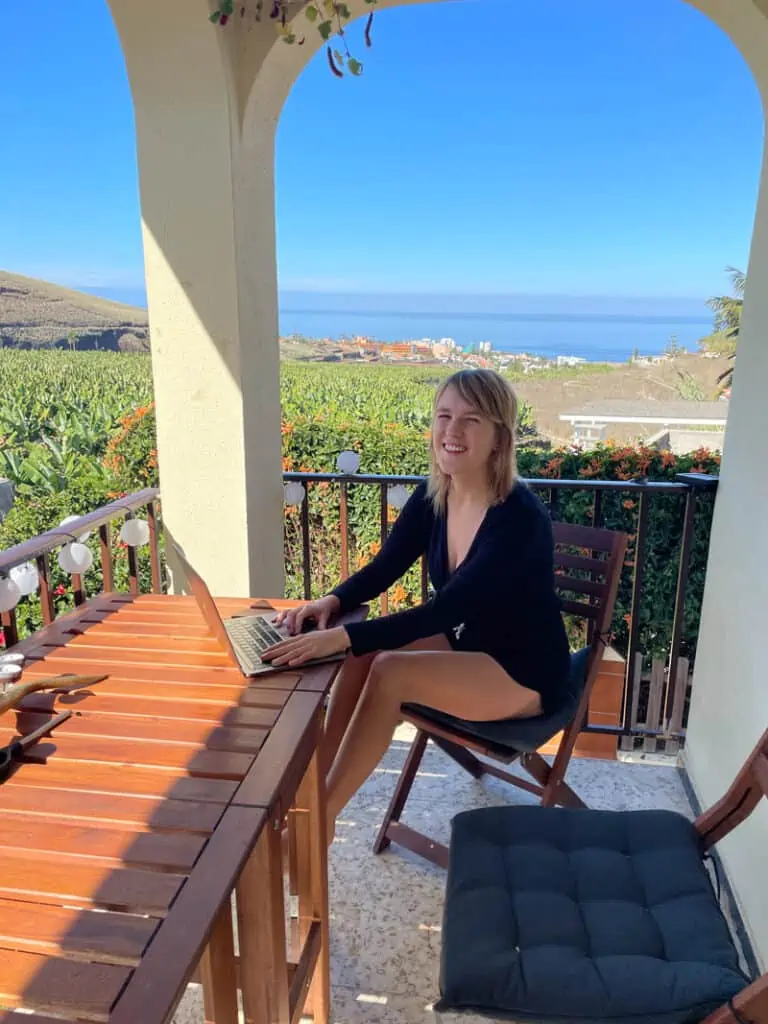 Coliving spaces are like a hotel for digital nomads. You all live in the same building or house but typically have your own bedroom. The kitchen/living room facilities are shared, and a dedicated coworking space should also be in the building.
More co-living spaces are popping up by the day, and unfortunately, not all of them are created equal. That said, there are some exceptional ones, like Nine Coliving in Tenerife.
I don't typically stay at colivings anymore as I prefer to have my own apartment. I find it easy enough to meet people other ways, but they can be great if you're starting with this lifestyle.
You can find local colivings by searching in Google Maps, reading blogs, and searching on Coliving.com.
Here are a few coliving chains with locations around the world:
Selina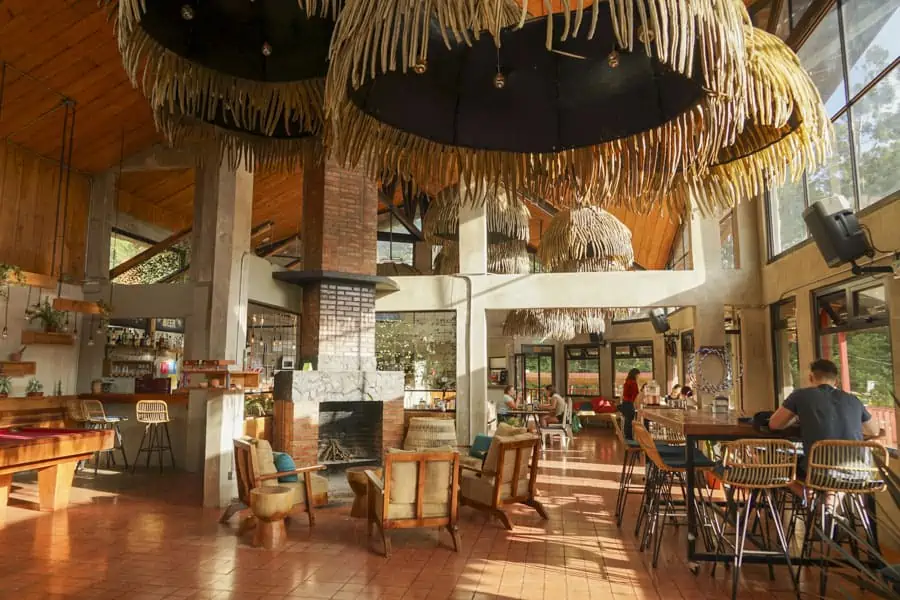 Selina is a popular brand of colivings around the world. It started in Latin America but has expanded rapidly to other parts of the world in the last few years. Now, you can find Selina's in Europe and Australia!
Selina offers dorms and private rooms, so you may run into backpackers here, but it has the upside of having no minimum commitment.
Outsite
Outsite is another popular coliving with locations primarily in the United States, Europe, and Latin America. They have a minimum stay of two nights.
I've never stayed in an Outsite so I can't say much about it, but they appear to be popular as they are usually booked up the times I've looked.
As a member, you also get access to Member Hub where you can chat with other digital nomads.
Meetup.com
Meetup.com is a website/app where you can find events happening in your area. It's a great way to meet people, and in some cities like Lisbon, it's where most digital nomad events are posted. Always check Meetup when you arrive at a new destination to see what's happening!
Facebook and WhatsApp groups
When you've arrived in a new place, join the relevant Facebook groups to see if any events are posted. If not, you can make a post to ask people to hang out. I did this in Lisbon and was inundated with messages.
Most digital nomad hot spots have WhatsApp or Telegram groups where people plan meetups and events. The best way to find these is by asking in the Facebook groups or a digital nomad that's been there for a while. Once you meet one, you meet them all!
Best digital nomad communities around the world
These locations already have established communities, making them an excellent choice if you're looking for an easy place to integrate.
Lisbon, Portugal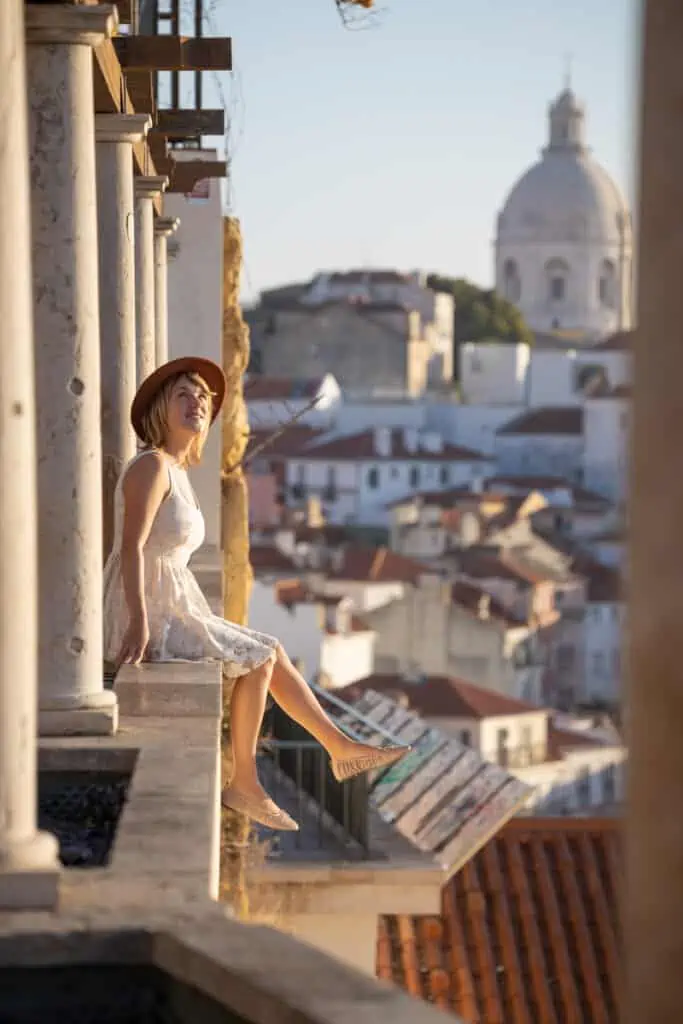 Lisbon is my favorite nomad hub in Europe. It's got one of the most active communities, with over 43,000 members in the Lisbon Digital Nomads Facebook group!
It's easy to find events hosted through the Meetup group. There's a weekly meetup every Thursday hosted at a different venue each week, which is an excellent place to start. You can also find weekly runs, comedy nights, board game nights, salsa nights, and more.
Lisbon is a gorgeous city with endless picturesque cafes and coworking spaces to work from. It's also got several coliving spaces, including a Selina and Outsite location.
Some people say Lisbon is where digital nomads go to die, and after living there, I completely understand why. It's a fantastic city that you'll find hard to leave!
Chiang Mai, Thailand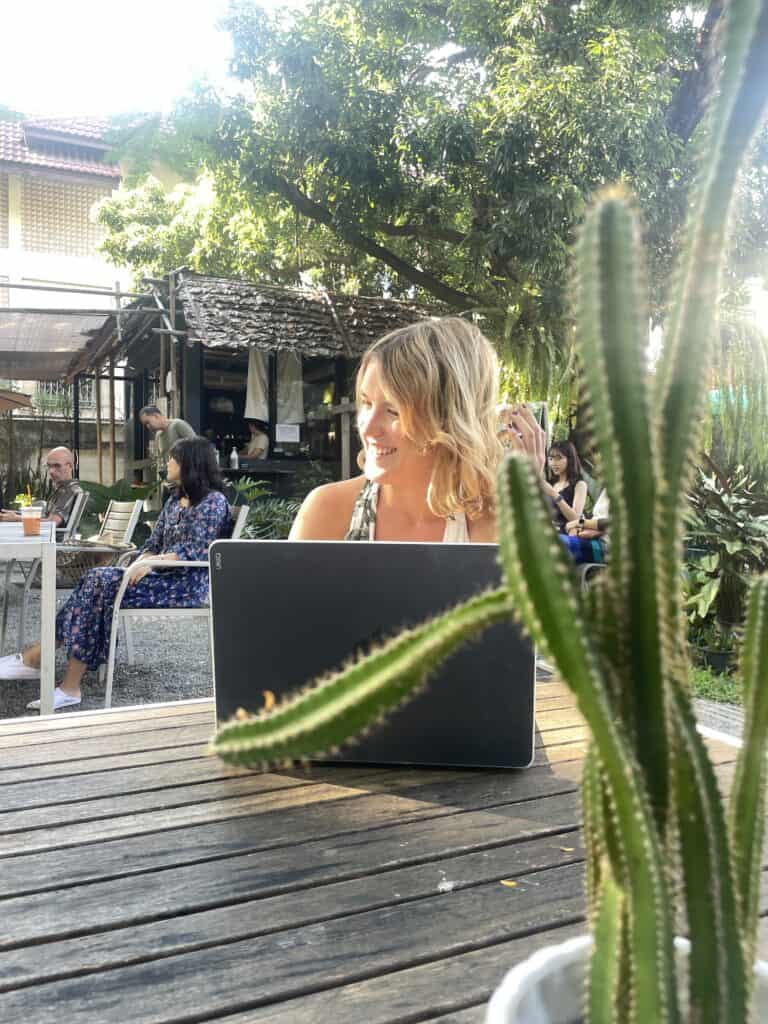 Chiang Mai is one of the OG nomad hubs, and I finally had the chance to live there at the end of 2022. I fell in love, fast and hard.
There are many reasons to love Chiang Mai – great weather, beautiful landscapes, super affordable, fantastic cuisine, friendly Thai people, and the digital nomad community.
It truly is one of the best communities in the world. I had a group of friends within two days of moving and met incredible people at every event I attended. Chiang Mai seems to attract inspiring nomads who are doing really creative and exciting projects.
A good place to start is the Chiang Mai digital nomad Facebook group. To find more nomad events happening once you're there, join the WhatsApp groups (ask any nomad when you get there, and they can send you the link).
Every Friday, there's a digital nomad meetup at the Moat House in Old City, which is always a great time. There are also groups for hiking, board game nights, dinners, brunches, drinks, entrepreneurs, and more. I advise putting the groups on silent, or you'll go crazy with messages!
If you really wanted, you could do something every day of the week through these groups. There are also endless cafes to work from, as well as coworking spaces and colivings. Yellow Coworking in Nimman is my favorite!
Find more digital nomad destinations in Thailand
Bali, Indonesia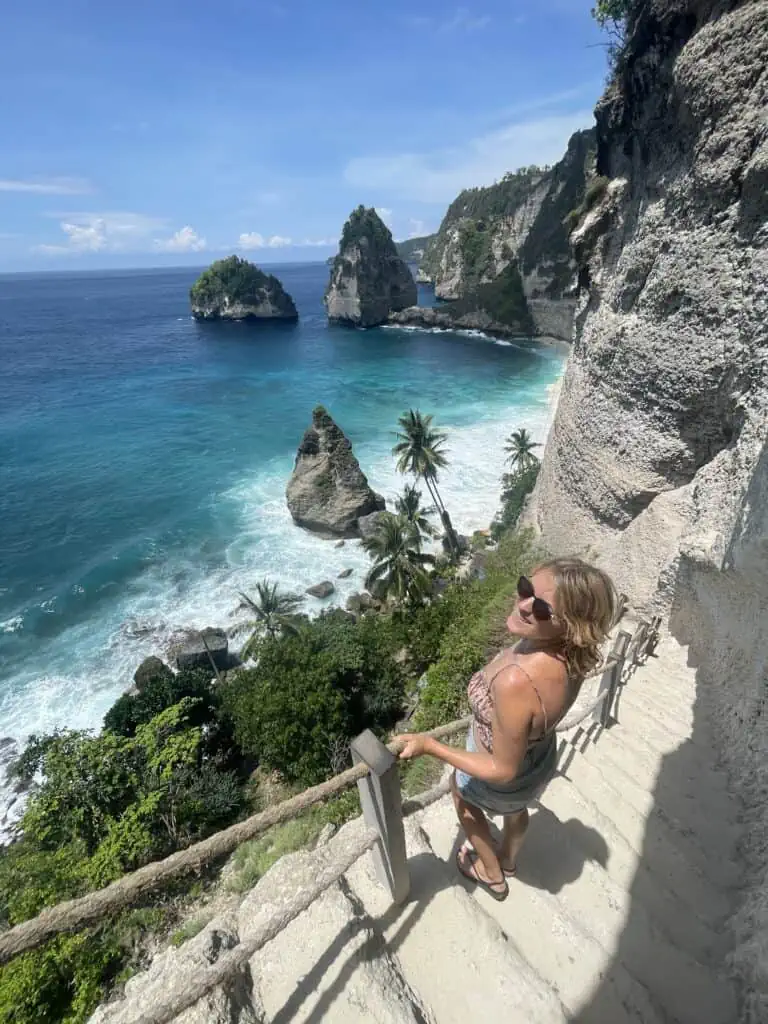 There's no doubt that Bali is one of the most popular destinations for digital nomads in Asia. But, unfortunately, it's gotten so busy in recent years that overcrowding and traffic are becoming a major problem there.
Still, there's no denying that Bali has an awesome digital nomad community with plenty of in-person events to meet people. You can find general information on the Facebook group, as well as the WhatsApp groups.
The best place to find events happening in Bali is on Nomeo. It's a platform started by two digital nomads in Bali where you can host and find events to attend. I went on the Mount Batur trek during my first week, which is how I met my main group of friends there.
Most digital nomads living in Bali choose Canggu, Seminyak, or Ubud, which all have several cafes, events, coworking spaces, and colivings. If you're looking to get away from the crowds or are on a budget, you may want to consider places like Uluwatu, Sanur, or Amed.
Canary Islands, Spain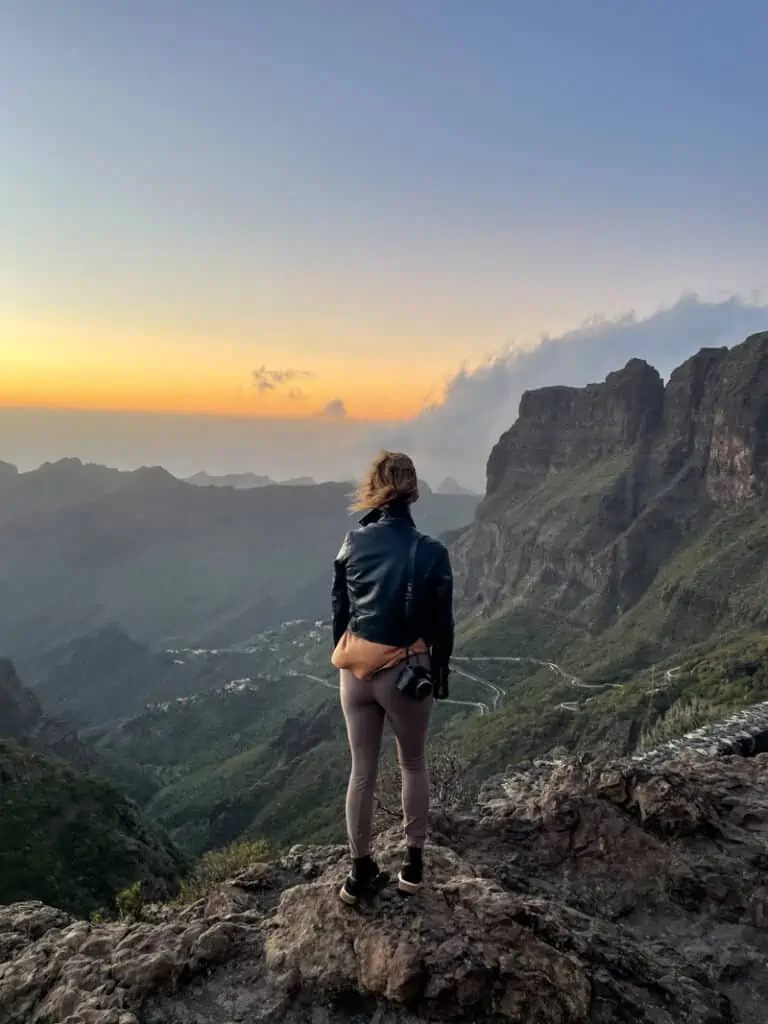 As one of the warmest places in Europe during the winter, the Canary Islands have become a digital nomad hot spot in Spain.
Most remote workers base themselves in Gran Canaria or Tenerife, the largest of the islands. I spent two months living in Tenerife and found it relatively easy to meet people.
The Facebook group is a good resource, as well as the Telegram and Whatsapp Groups where events are posted. Since it's an island, Catamaran boat trips are hosted regularly.
Tenerife has several colivings across the island. It lacks the cafe culture that other nomad-centric destinations have but makes up for it in natural beauty. It's a great place to live if you love the outdoors, with plenty of active things to do, including Spain's highest peak!
For more inspiration on new places to live, check out these cheap places in Spain on the beach.
Mexico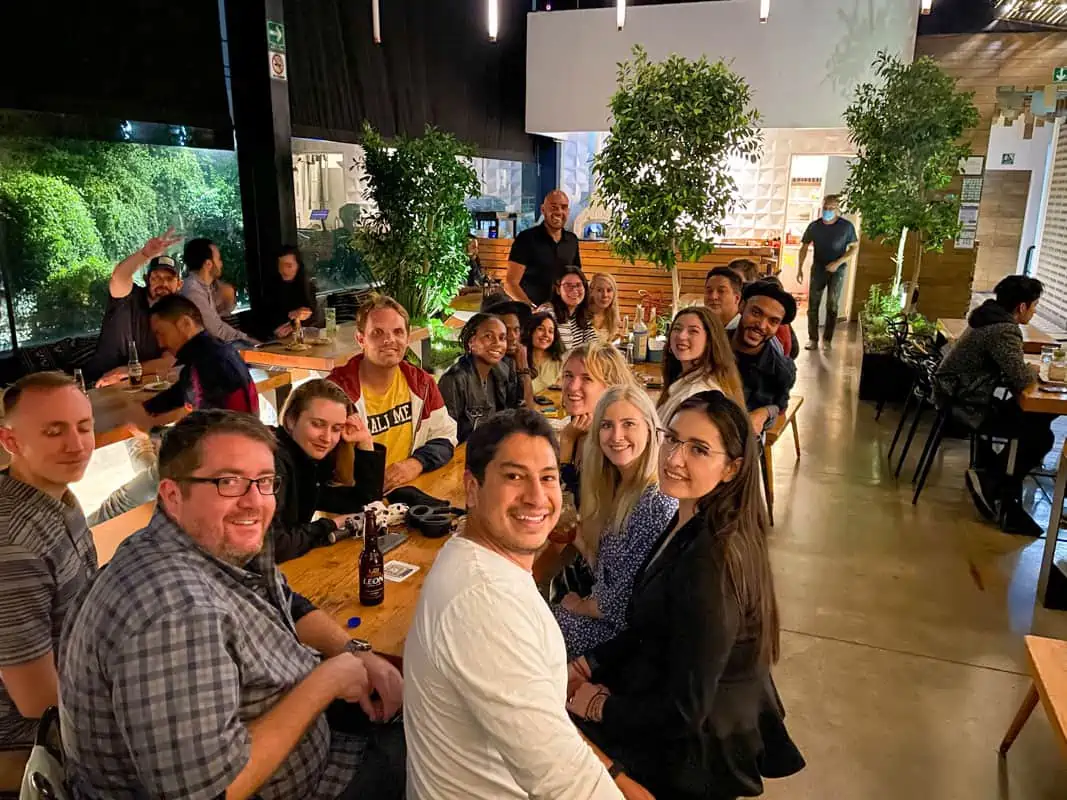 Thanks to the pandemic, many remote workers (including myself) realized how incredible Mexico is, and it is now one of the most popular countries for remote workers. It offers a low cost of living, diverse landscapes, rich local culture, and some of the best food in the world.
If you're looking for cheap places to live on the beach in Mexico, there are plenty of great options. My favorite is Puerto Vallarta, a medium-sized city on the Pacific Coast. It's not the largest digital nomad community in Mexico, but it's special. Other popular areas to live in are Sayulita, Playa Del Carmen, Tulum, and Puerto Escondido.
The capital, Mexico City, is one of the best cities to live in, with most digital nomads based in the Roma and Condesa neighborhoods. If you're looking for a smaller city, Oaxaca City and Merida are two great choices.
These are just a few of my favorite places for digital nomads. For more inspiration on different places, check out this comprehensive guide on the best places for remote workers with suggestions for South America and the United States.
Digital nomad villages
Did you know there are digital nomad villages? In a nutshell, this is an organized community with amenities that cover the needs of the digital nomad lifestyle, like cafes, coworking, and colivings.
Here are some places where you can find these villages:
Digital nomad conferences and events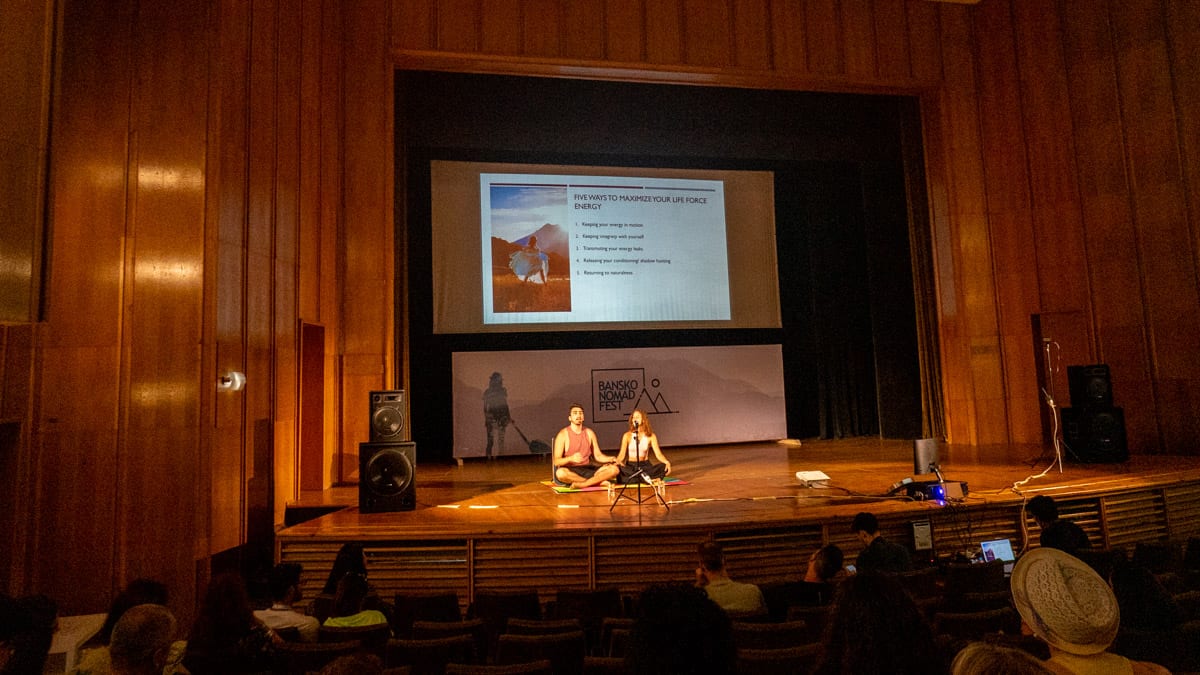 I'm a firm believer in attending conferences as a travel content creator. I have always gotten the value of my ticket back in dividends through the networking I've done at conferences. You never know who you will meet me!
It's also where I've met my now closest friends. Attending digital nomad conferences will connect you with like-minded individuals and give you the knowledge to succeed in the nomadic lifestyle.
Many conferences are also aimed at entrepreneurs with professional development sessions to help you scale your online business and learn new skills.
Plus, they are always hosted in unique destinations you get to explore! Here are some conferences to put on your radar.
Nomad Cruise is a cruise for digital nomads between the Caribbean and Europe. It hasn't run since the pandemic, but I am eagerly awaiting the announcements of the next one!
The Nomad Escape hosts retreats for digital nomads across the globe. The next event is in Bali.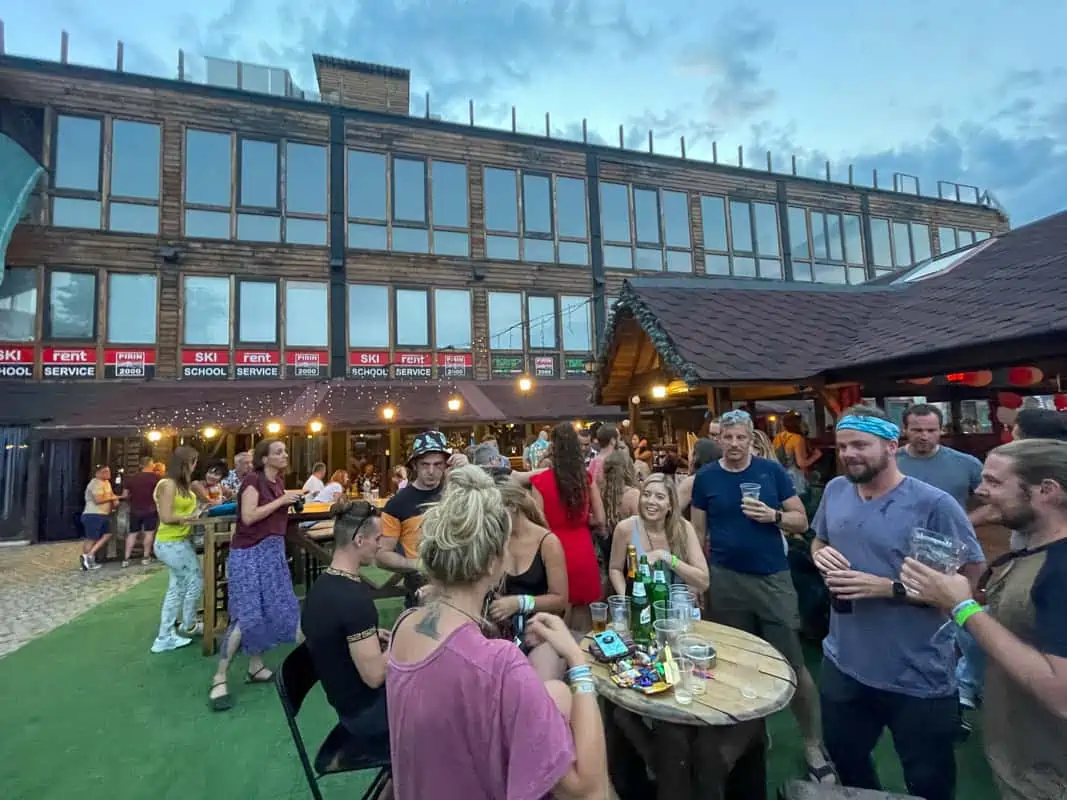 Another great way to expand your digital nomad community is to attend digital nomad festivals, a relatively new concept.
They are a celebration of the location independent lifestyle, with talks, workshops, parties, and plenty of networking opportunities.
I attended Bansko Nomad Fest in Bulgaria in 2022, which was so much fun.
Five hundred digital nomads met in Bansko, many of whom spoke on topics like finding love as a nomad, staying fit, youtube, and more. There were also nightly parties and add-on excursions.
If you're jumping into the lifestyle, attending a conference is a great place to learn the ropes quickly and meet new people from all over the world.
Don't forget travel insurance!
Wherever you decide to go on your nomadic journey, don't forget to travel without health insurance. I use and love SafetyWing, which is a subscription-based service that covers me all over the world.
—
The importance of community in this lifestyle can't be overstated. Without it, I don't know where I would be. I'm incredibly grateful for my nomad community, which grows larger every year.
The best part is that you'll likely see friends in more than one place, which only strengthens your bond over time. It's so much fun to reunite, and my nomadic community has become like a second family to me.