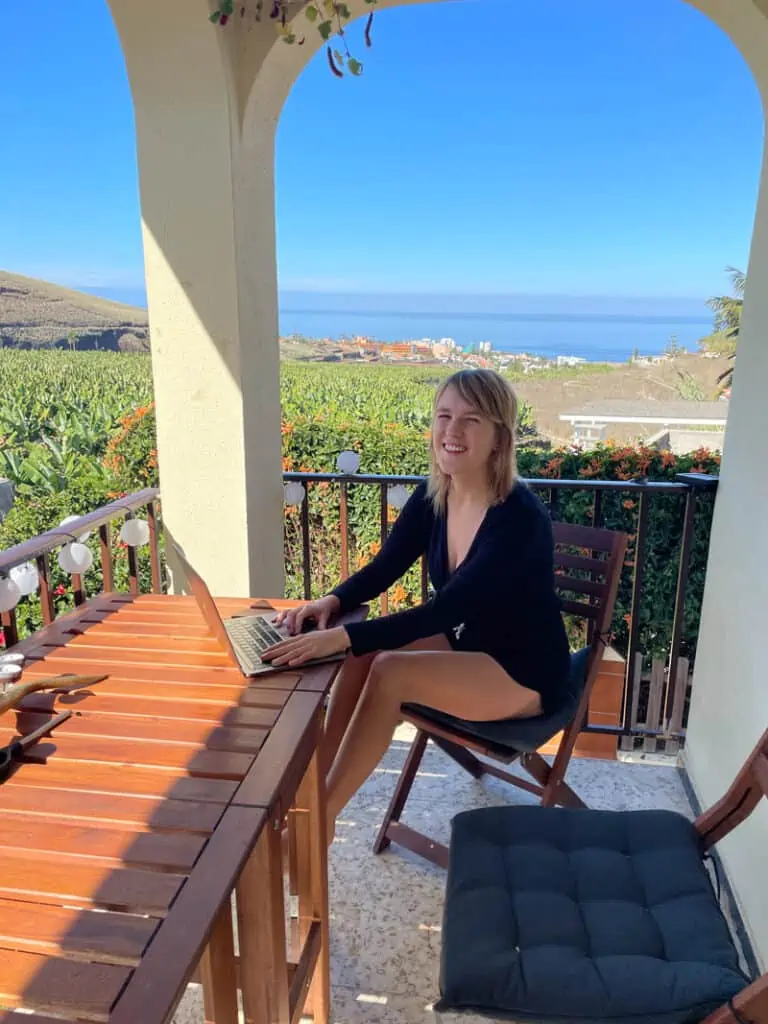 Hey, I'm Lora!
Welcome to your resource for creating your dream life.
I used to think being location independent was just a pipe dream, but now my old daydreams have become my reality.
I've been a digital nomad for the last five years, visiting and living in over 70 countries, all while working remotely and building a successful online business that makes more money every year.
I was named one of the top digital nomads to follow in 2022, and my advice on being a digital nomad has been featured in Insider.
But enough about me. Let's talk about you…
You're dreaming of a life of travel but don't know where to start.
You've heard about this "digital nomad lifestyle" but aren't sure if it's right for you.
You feel stuck in the rat race, you have bills to pay, commitments, and you can't just up and leave…
I've been there.
I used to spend my commute to my 9-5 daydreaming about travel. And I was one of the lucky ones who got three weeks of paid vacation every year!
Still, I wanted more.
On every trip I took, I had that dreaded feeling of returning to a life I wasn't excited about. I was living for the few weeks of vacation I had a year.
Eventually, I had enough.
I decided that there HAS to be another way to live, so I quit my job to pursue my dream of making money online and living a location-independent life.
Now I make more money than I did at my old federal government job, and my lifestyle is a thousand times better.
I can live anywhere I want, I meet interesting people every day, and my life is FULL of crazy adventures.
I've written for top travel publications, and my story and advice shared in multiple news outlets.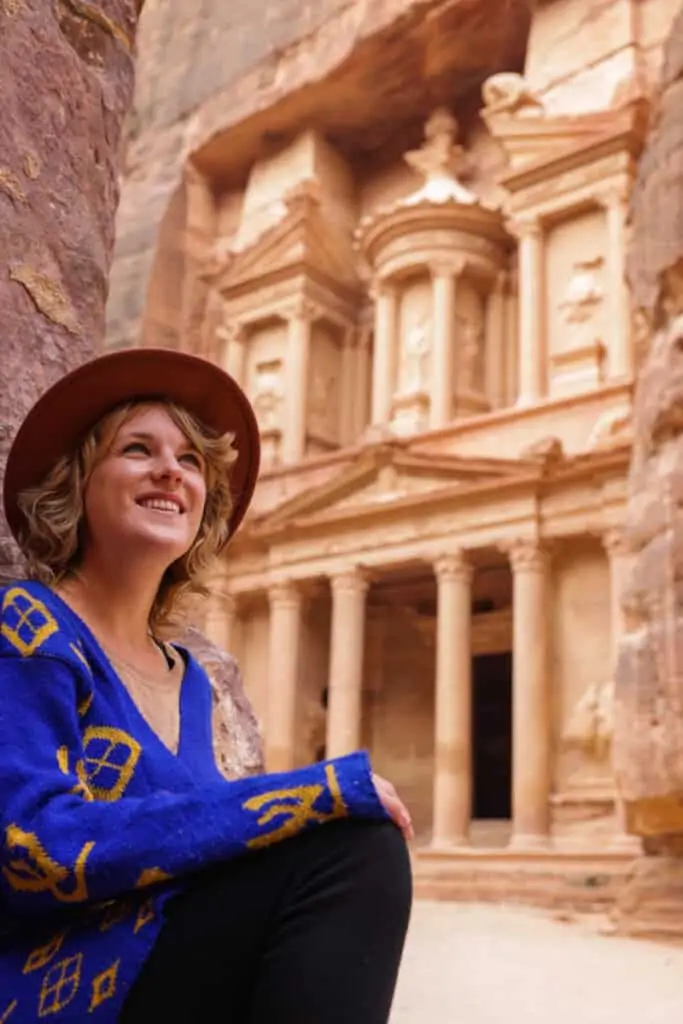 There's nothing different about me than you.
If you REALLY want a life of travel (that's the key), you can make it happen.
It has never been easier to find remote work opportunities and live abroad.
The digital nomad craze isn't going anywhere… this is just the beginning.
But I know it can be overwhelming knowing where to start, so that's where this blog can help you. On this site, you'll find advice on:
Finding remote work and starting your own online business
Packing up your old life and starting a new one in a foreign country
How to make friends and build community anywhere in the world
Destination-specific advice about remote work locations all over the world
Advice on the best digital nomad gear
I've been traveling solo for 15 years and full-time for the last five.
I've visited over 70 countries, lived on every (inhabited) continent, started a new life in 10+ cities, and grown and monetized multiple websites and location-independent businesses.
I know a thing or two about how to work remotely and travel.
Don't be jealous of my life – use it as inspiration to create your own.
If any of this resonates with you, enter your e-mail address below, so I can show you exactly how to do that.
My story (the long version)
Where I'm From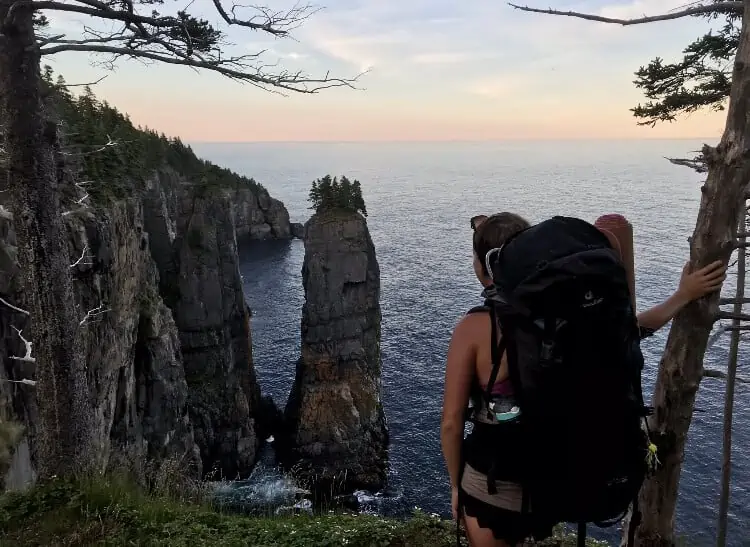 I was raised on a giant rock in the Atlantic Ocean (Newfoundland!)
Growing up in the wilderness, I spent a lot of time exploring and going on outdoor adventures. But I always daydreamed about traveling the world. I would print out maps and fantasize about visiting far-flung countries.
My first solo trip
When I was 19 years old, I decided to move to Dublin, Ireland by myself on a working holiday after almost failing out of university. I took my first backpacking trip across Europe that summer, which changed my life forever.
It opened my eyes to solo travel and the endless adventures there are to go on in this world. It started an addiction I've yet to find a cure for (and I hope I never do).
Working 9-5
After switching majors and graduating on the dean's list (life hack: if you don't know what you want to study in university, travel for a year), I began working full-time and building my career for the next few years. You know, that thing we're told we HAVE to do.
I saw my friends buying houses and getting engaged, but all I could think about was getting on a plane again.
I took many short trips abroad by maximizing my vacation days, but every time I returned, my desire to travel more became stronger. I had a dream that I wanted to travel for a year by myself, but it never felt like the "right" time to go.
Pro tip: It will never feel completely right. Just go.
When you lose everything
In 2017, I suddenly lost my dad, followed by a terrible breakup. I was depressed and lost. My world had been ripped apart, and I had nothing to latch on to. Work felt more meaningless than ever. But as depressing as things were, it also presented itself as an opportunity to travel.
I knew at that point I had nothing holding me back, so I requested a sabbatical from work, packed away my belongings, and left to pursue my dream of traveling the world full-time and starting this travel blog.
One year around the world
I traveled overland from Guatemala to the bottom of Argentina, where I fulfilled my childhood dream of walking among penguins.
I spent the summer exploring my backyard by taking a train across Canada and then hopped on a plane to Asia traveling through India, Sri Lanka, Nepal, and the Philippines.
Traveling healed me, but it also changed me.
After I returned from that trip and went back to "real life", I knew it wasn't a realistic option for me anymore. All I could think about was traveling again.
So I started investing in travel blogging courses to learn how to monetize my blog, quit my 9-5, sold everything, and took a huge leap of faith.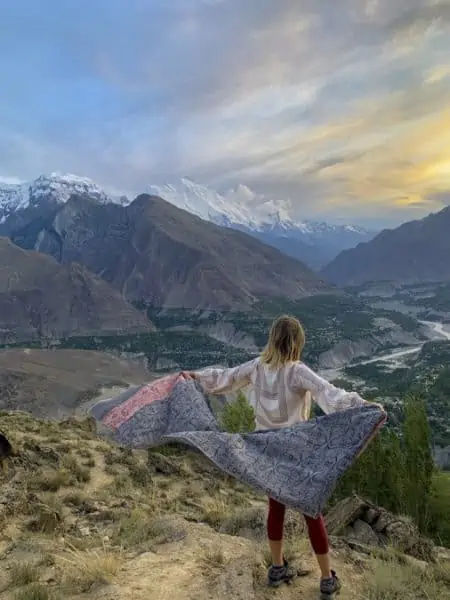 It was the best decision I ever made
Flash forward four years later, I'm living my dream life, and the future looks brighter than ever.
Even though a pandemic crushed the travel blogging world, I've found ways to make money online and travel at the same time.
In the last four years, I've traveled and lived in over 50 countries, growing multiple streams of passive income along the way.
But as my business grew, so did my need for stability, which led me to discover the joys of living in destinations like Puerto Vallarta, Mexico, and Chiang Mai, Thailand, for longer periods of time.
Essentially, I transitioned from being a full-time backpacker to a digital nomad, and I couldn't be happier about it.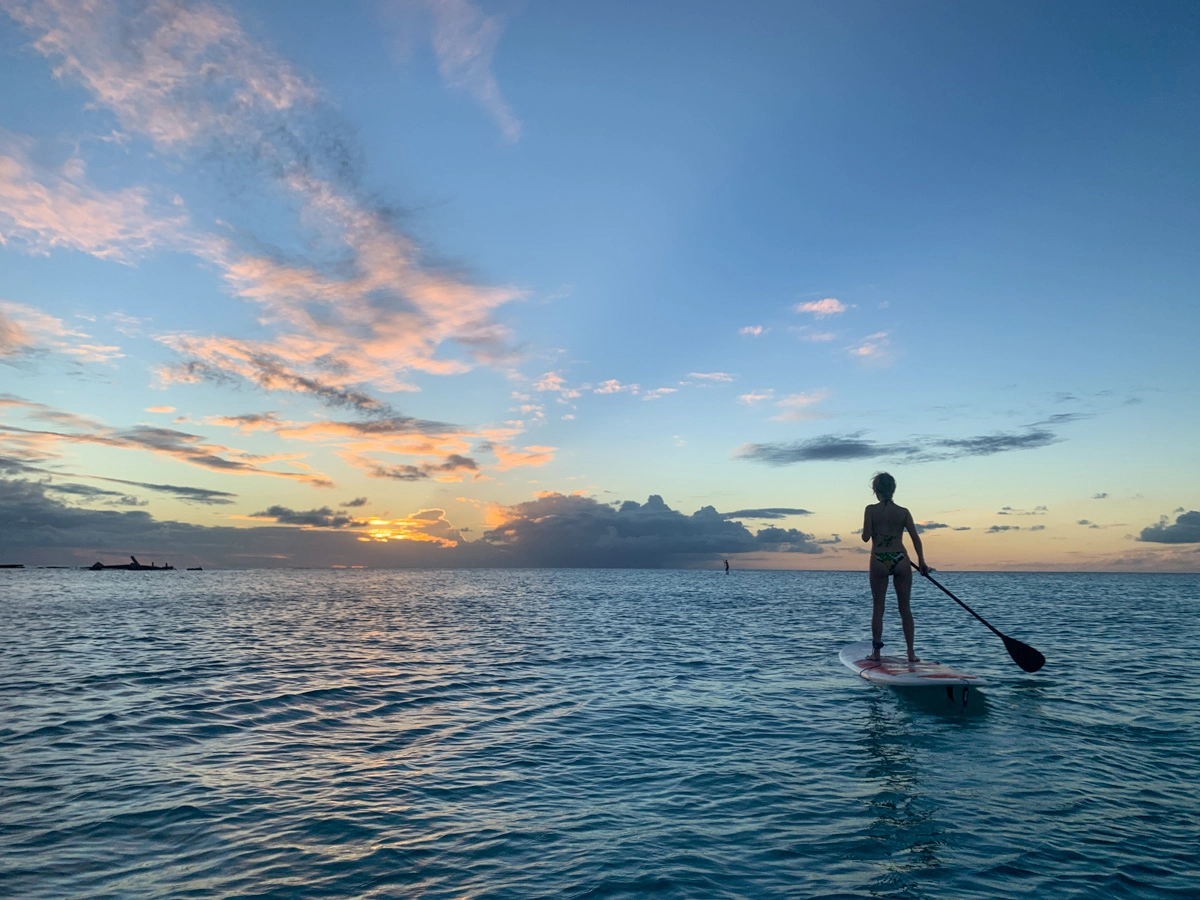 Blog Values
Aside from building online businesses, I am extremely passionate about adventure travel and ecotourism.
The reason I travel to many destinations is to experience the incredible natural wonders that they have to offer, so I try to minimize my impact on those places and ensure they remain the same for future travelers to enjoy.
When I promote a company on this website, it's because I believe their values align with mine and that they only engage in ethical practices.
I want to make it as easy as possible for you to be a responsible traveler, so you can always be sure the companies I recommend are helping the planet rather than harming it.
Please make yourself at home here. I'd love to offer you a cup of tea, but I'm still working on a plug-in for that.
In the meantime, head over here to get started building your dream life.