This post may contain affiliate links. By clicking and making a purchase through the links, I earn a small commission at no extra cost to you. This and display ads allows me to keep the site up to date and give back. Thanks for reading!
I often get asked "can you travel while working remotely?" The short truth is that it depends on many factors, and it requires dedication and organization.
But is it possible? Absolutely.
In fact, remote workers and digital nomads grow in numbers every month, especially after the pandemic caused most of the workforce to start working from home.
Working remotely while traveling is not for everyone, but considering you are here reading this, I assume you are already interested in the lifestyle and what it takes to achieve it.
If you have dedication and desire to travel, you are already halfway there to pursuing the lifestyle of your dreams.
Read on to learn more about all the benefits of working remotely while traveling and what you need to consider before taking the leap.
Benefits of working remotely while traveling
Before we dig into the details, let's look at all the incredible benefits of working remotely while traveling.
If you are an adventurous soul that feels restless spending too much time in one place, you're probably already excited about the idea of working remotely while traveling. And I will let you in on something – it's the best decision you'll ever make.
Here are just a few of the benefits of being a digital nomad:
Working with a different office view is inspiring
You get to explore different parts of the world
You can learn about new cultures first-hand
Meet like-minded people and get new friends
You can escape cold weather (or seek snowy winter destinations)
You can travel longer since your bank account is constantly fuelled up
You will grow as a person
It is good for your mental health
You can use vacation days combined with weekends to travel nearby your new home base
As you can see, combining travel and remote work has plenty of benefits.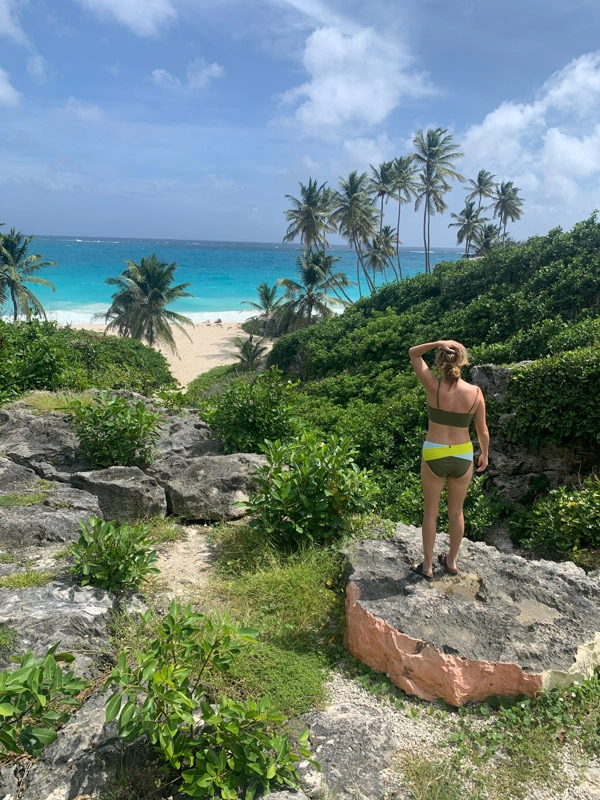 Considerations to take when working remotely and traveling
Before you take the plunge, there are a few considerations to take into account, even if you have a home office today.
There are different challenges with remote work, whether you plan to travel in your home country or abroad, if you are employed or a freelancer.
It all depends on your current work situation, and a good idea is to write down a to-do list with everything you need to check before you start your new life adventure.
Remote employees
If you are employed in a company and considering working remotely while traveling, you have to consider these factors.
First, you need to check the company policies to see if they allow remote workers. If you are not sure if they will let you work remotely, talk with your leader or HR department to find out if they accept full-time remote employees.
If you want to travel while working remotely, you or the company must investigate the current tax law to ensure that it is possible, especially for US citizens.
When you have checked all the above boxes, you need to plan for the practical around having a remote job in different countries.
Different time zones might affect your work hours and thus not be suitable due to excess time difference, especially if you are required to attend meetings during business hours.
If your work requires you to take phone calls with your cell, you need to look into your current plan, or if you need to get a new sim card in the countries you will be traveling to.
And finally, you must ensure that you have a solid wifi connection whenever you decide to work.
What to do if your employer says no?
At this point, you could look for another remote position, quit and become a freelancer, or go travel anyways if you're working from home.
I'm not saying the ladder is a good idea, but I've met a surprising amount of digital nomads that have taken this route.
But if you take this risk and need to be in the same time zone as your home office, it might mean working through the night. I met a guy in Bali who worked all night because his employer thought he was in Canada. Kind of crazy, but it happens.
If neither of those options works for you, then you could consider quitting your job and becoming a freelancer.
I love working for myself and never intend to work for anyone else again, but it comes with its own set of challenges. However, one major plus is that you don't have to ask for permission to work and travel.
Freelance workers/self-employed
If you are self-employed or work as a freelancer, you are more independent regarding the decision. Yet, there are things to consider.
Can you work the hours that you want with your current clients, or are you restricted to certain business hours?
Say you are working remotely in southeast Asia, but your clients are in the United States. That's a considerable time difference if you are required to be available for video calls during US business hours.
When working freelance, you must make sure wifi speeds are good enough for the line of work you are doing. Sometimes you can do important work from your hotel room when traveling or from a café as long as you have internet access.
Other times, a remote work travel lifestyle results in sitting uncomfortably on a bus or at a train station finishing up a project.
At the end of the day, how you decide to do it is up to you. But spending travel time working on easy tasks is an excellent way to free up time for exploring your new destination.
Securing a healthy work-life balance can be challenging, so I suggest you make a plan so that you work efficiently when working and can truly enjoy traveling when that is on the agenda.
Finally, you must look into visas and travel insurance that cover the destinations you travel to and the gear you are carrying. I use and love SafetyWing, insurance for nomads built by nomads.
Alternative options
There are still alternatives if the above options do not apply to you. Say you either came straight out of University and are considering working remotely and traveling, or your current job does not support a remote work lifestyle. What do you do then?
You can either apply for remote jobs or look for a working holiday visa in the destinations you want to travel to.
A working holiday visa is a visa that allows you to travel and work in the country during a given time (usually 1-2 years.) This is not remote work, but it is a way to work when you travel.
However, if you want the freedom to travel where and when you want, then you should look into remote jobs you can do. This could be within social media, web design, coding, and so much more. You can find more information about types of remote jobs here.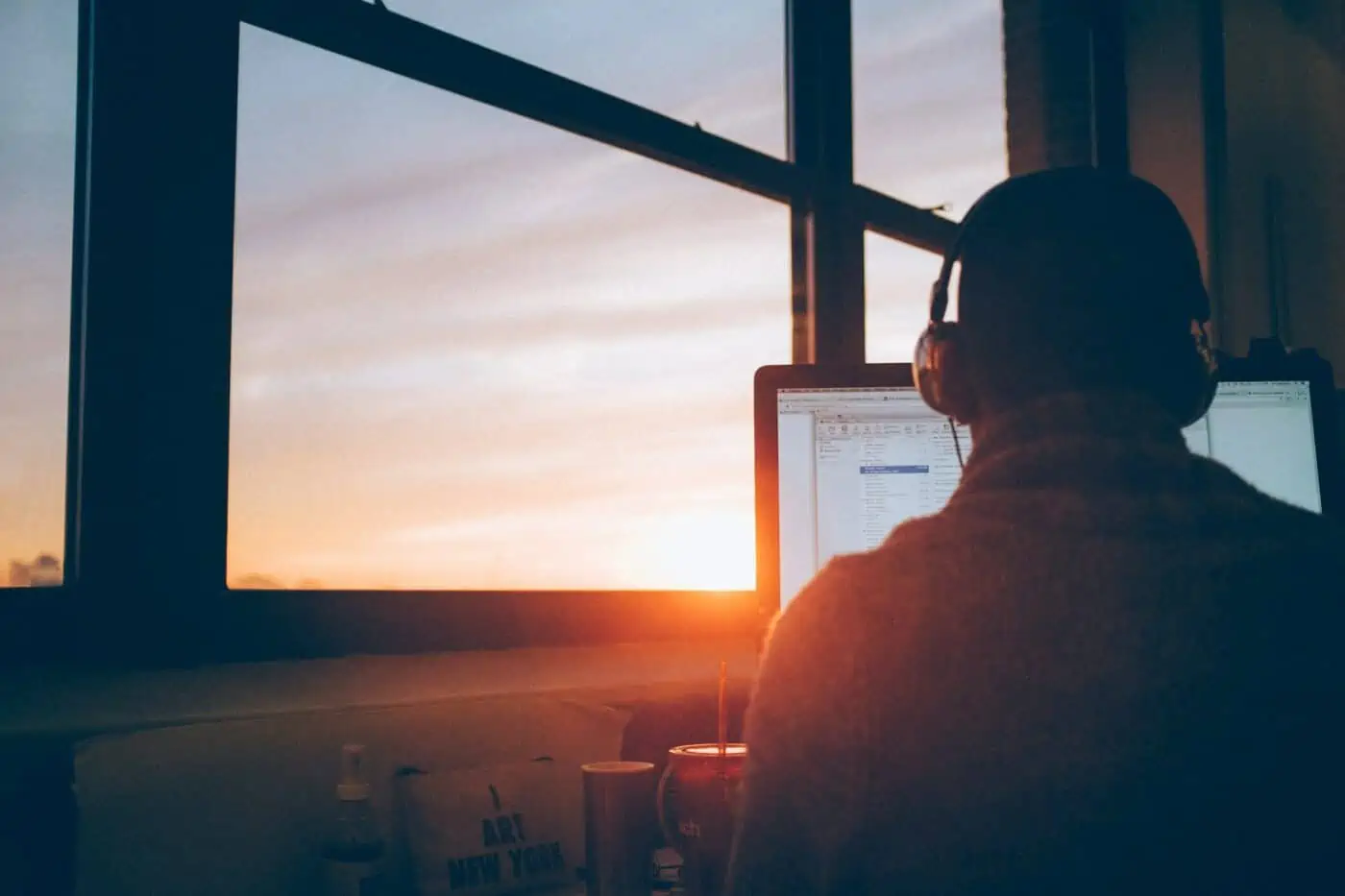 Tools for working remotely while traveling
When working remotely while traveling, there are a few simple tools to make your work on the road more comfortable.
Here are some of the most useful gadgets you might find helpful depending on your line of work.
Laptop stand – This is such an incredible invention! It is perfect when you work from buses or trains where it is otherwise difficult to handle your laptop in such a narrow space.
Noise-canceling headphones – Especially for those attending meetings from noisy environments like cafés, but just as much for those that need to close out the noise to focus on their work.
High-capacity power bank – This will always come in handy when on the road to ensure your devices do not run out of battery.
Universal power adapter – If you plan on traveling to different countries, a universal power adapter is a must. The last thing you want to happen is to be unable to charge your laptop before an important meeting because the charger has the wrong plug.
Backpack for your gear – This might seem like a no-brainer, but it is so important to ensure that you can fit all your gear, like your laptop, mouse, external hard drives, and headphones, securely, so it does not break when you travel. Read more about the best backpacks for digital nomads.
Tips for actually making it work
After working remotely while traveling for years, I've made my fair share of mistakes and am not always as organized as I would like.
But quitting my 9-5 to pursue my dream of working while traveling is still the best decision I've ever made. Here are some tips for starting as a digital nomad.
Plan your work and travel time – If you work set hours a day, plan carefully what you want to do in your time off.
If you have evenings or weekends off, make a plan for what you want to see and do to maximize your time off. If you make your own hours, plan your work around your travel itinerary while still meeting deadlines.
Work hard during planned work time – Avoid getting behind with your work because you get distracted during your allotted work schedule. Turn off social media and email notifications if you have to.
To maintain a healthy work-life balance, it is important to have your time off when you are supposed to – and a new destination can be very distracting for a person with wanderlust!
Plan your long-haul travel dates around work – If you have important meetings to attend, the worst thing you can do is to travel long-haul to a different time zone the night before. Avoid jet lag so that your employer does not regret the privilege you have been given.
Check your internet connection before you start work – One of the biggest bummers is not having a high-speed internet connection when you work. No matter if you have a video conference or you are going to upload work online, it is crucial to have a working internet to work efficiently.
Days off are days off – This is super important! Especially if you are responsible for a remote team, you need to set your boundaries and make it clear that you will not be available when you have days off. This is the only way you will actually be able to enjoy traveling full-on.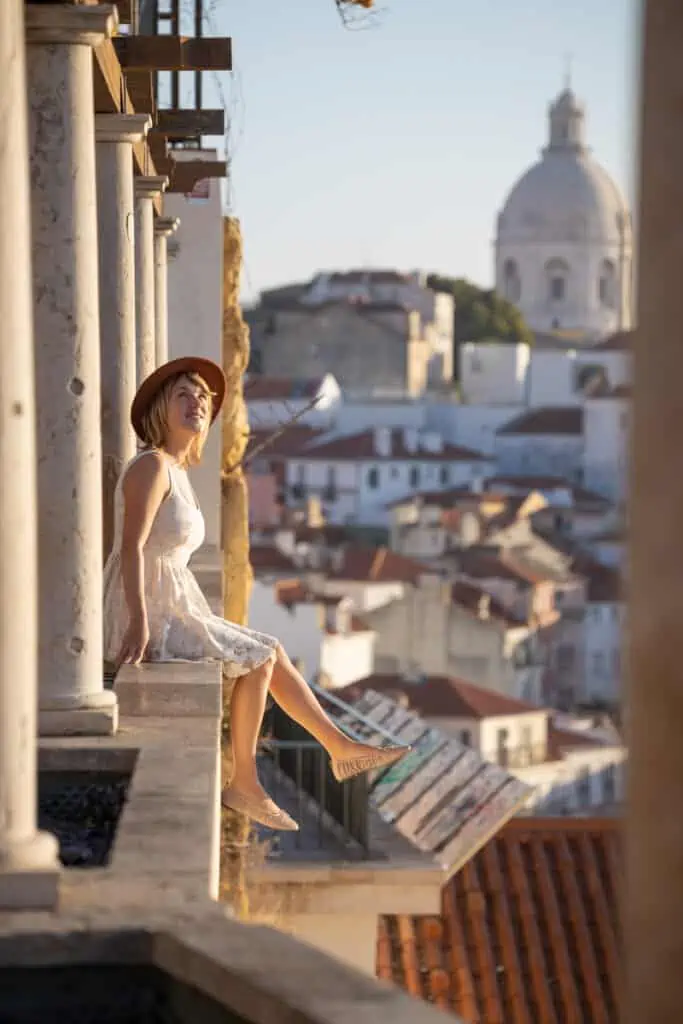 Destination ideas for remote workers
Traveling and working can be done pretty much anywhere with a good and stable internet connection.
However, for many, it is also important to be somewhere with a solid expat and digital nomad community, coworking spaces, and an affordable cost of living.
Here are a few of my favorite places I've loved living as a digital nomad.
Mexico
Mexico is one of the most popular destinations for remote workers, especially from the United States. Whether you base yourself in Mexico City or on the coast in Puerto Vallarta, there are great expat and digital nomad communities where you will easily meet new people.
Check out this list of affordable places to live on the beach in Mexico for more inspiration.
Thailand
Another fantastic tropical and budget-friendly destination to work remotely while traveling is Thailand.
Whether you prefer island hopping, spending your free time scuba diving, relaxing on the beach, or uncovering Bangkok's temples, Thailand has got it all. It is also an easy gateway to the rest of Southeast Asia with a lovely and outgoing expat and digital nomad community.
I'm currently living in Chiang Mai and have fallen head over heels for it!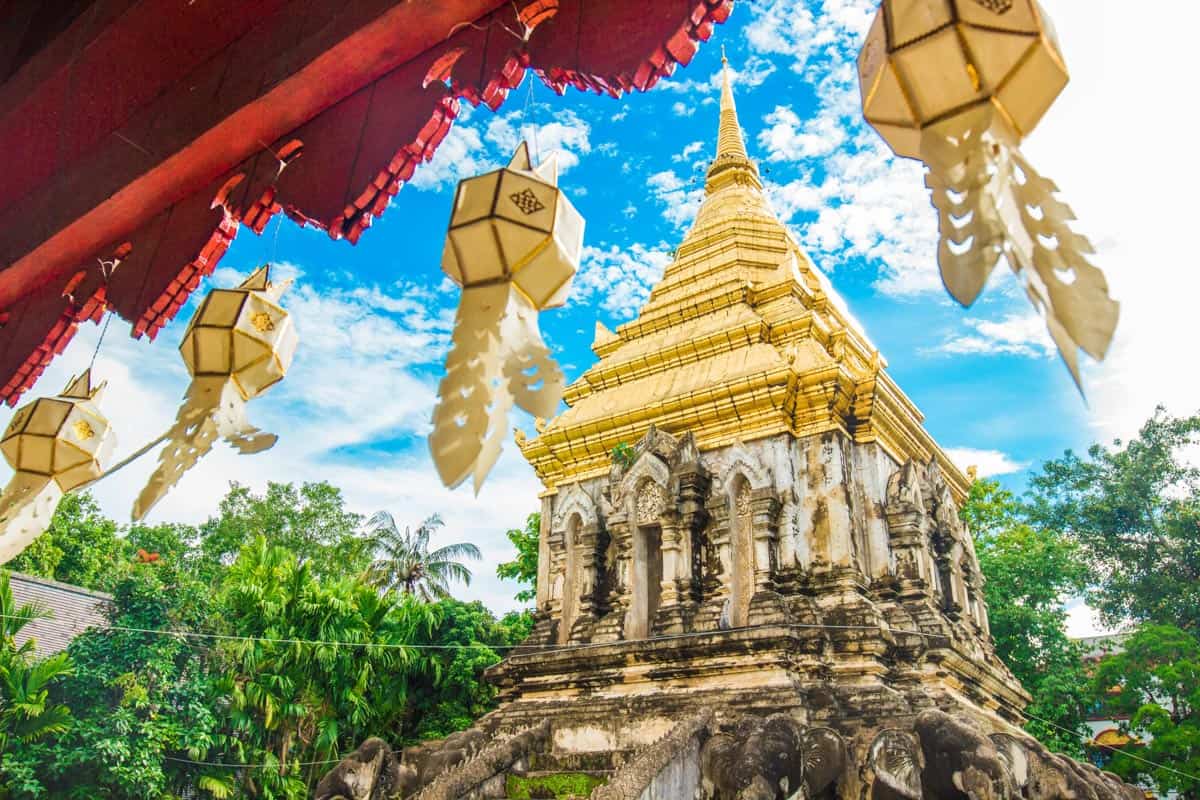 Spain
If you are looking for a place in Europe to live and work, I cannot recommend Spain enough.
The cost of living is cheap, the weather is lovely, and it is super easy to travel to other countries with Europe's low-cost airlines.
You can even travel easily to Morocco from southern Spain or enjoy tropical temperatures year-round in Tenerife. Plus, in 2023, Spain is introducing a digital nomad visa for non-EU residents.
Of course, like any place, there are pros and cons to living in Spain that you should consider before making the move.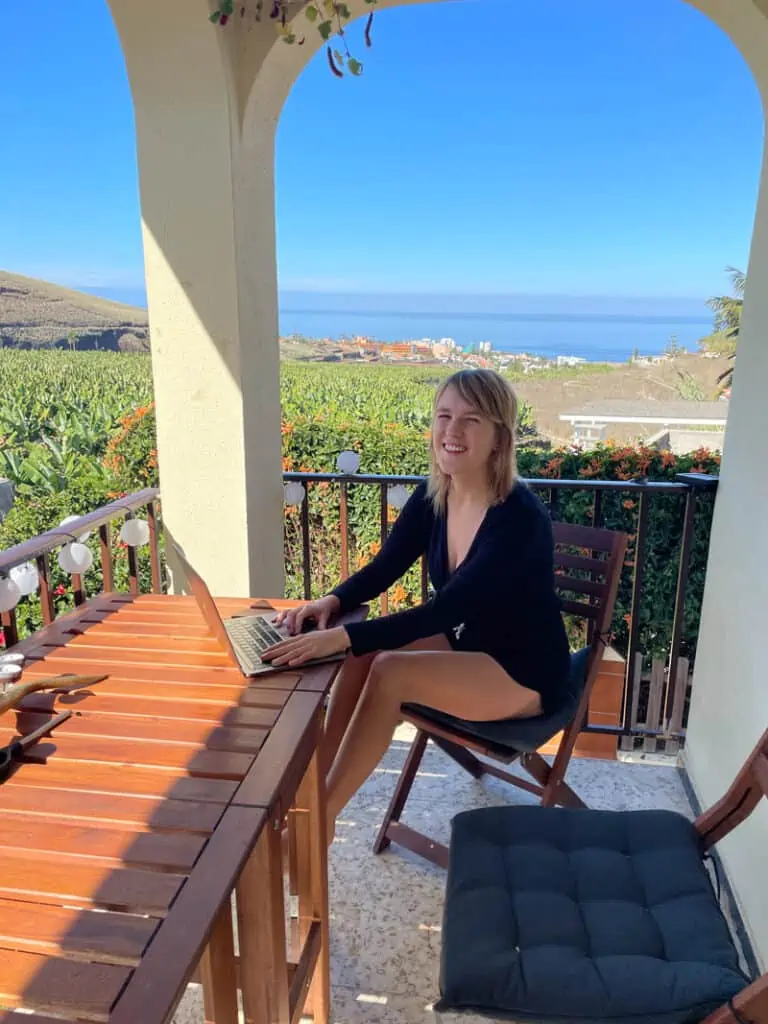 Turkey
Another favorite destination among digital nomads and expats is Turkey.
Istanbul is a great city to live in. It's the gateway between Europe and Asia and has an array of coffee shops which you can work from. It's affordable and offers a lot to those who want to experience a new culture.
Costa Rica
One of the best places for nature and wildlife lovers to work and travel is Costa Rica. With 28 National Parks, incredible biodiversity, and more than half a million animal species, you will enjoy traveling around the country. Costa Rica also offers a Digital Nomad Visa.
—
With this, I hope you have a clearer picture if you can travel while working remotely. It is possible, and there are so many people doing it nowadays that there is no reason why you shouldn't be able to as well.
Depending on your current work situation, you might need to clarify a few things before taking the leap, but I can guarantee you won't regret it.