This post may contain affiliate links. By clicking and making a purchase through the links, I earn a small commission at no extra cost to you. See my disclaimer for more information. This and display ads allow me to keep the site up to date and give back.
There are several reasons why people choose to rent a car when they go away, and convenience is high on the list! First, having a rental car can save you time and hassle, so you've got more time to do the fun stuff. This is especially true in Tenerife, where it can be challenging to get around without a vehicle.
If you rent a car in Tenerife, you can skip figuring out the bus routes (and waiting for the bus), and you can do things in your own time, at whatever pace works for you.
A rental car will give you more freedom. You can make spontaneous stops along the way and get to remote places, like Mount Guajara, without spending hours researching and planning.
But of course, you don't want to spend your whole vacation budget on it! This guide will help you get a cheap car rental in Tenerife, so you have more money to spend on fun island activities.
Things to look out for when renting a car in Tenerife
Renting a car can feel a bit overwhelming and confusing, especially when they start throwing in fancy insurance terminology that you can barely recognize as English. But as long as you know what to look out for, you should be fine.
Try to get a car with Unlimited Mileage. What this means is that you can drive for as many miles as you like, free of charge!
That might sound basic, and you might have expected it to be the standard when you're renting a car, but some companies start charging you extra money per mile once you've driven over a set amount.
You don't want to spend your road trip checking your mileage. It's also worth checking the excess on the Collision Damage Waiver (CDW). The car's CDW tends to cover any damage to the car's bodywork and little more.
Remember that mirrors, wheels, the car's interior, batteries, and anything else that isn't bodywork, won't be included in your collision insurance. So be extra careful when you're reversing out of that tight parking spot!
The excess on your CDW is the amount you will pay towards repairs in the case of a crash. It can be anywhere between $500 to $3,500.
You can often take out extra car rental insurance policies (at an additional cost) to bring the excess down to $0 and get coverage for more parts of the car, like mirrors and wheels. If you're worried about crashing, or you can take the extra policies out at a reasonable price, it's worth considering.
Another thing you'll want to make sure is included is Theft Protection. This means that you're covered in the case of the car being stolen or damaged by someone attempting to break in! Again, check the excess.
Cheap Car Rental Companies in Tenerife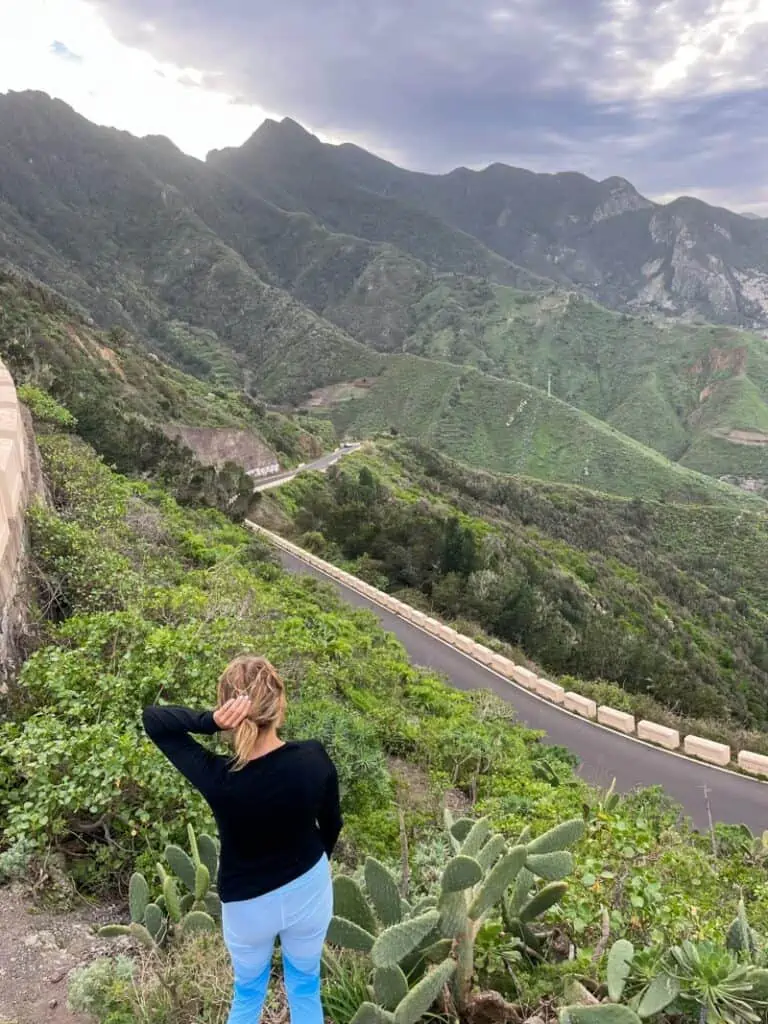 There are plenty of rental companies in Tenerife; it is a popular tourist destination after all. What works best for you will depend on whether you're traveling alone, as a couple, with kids, or as a big group!
Budget is a big factor when it comes to renting a car, and the general consensus is that as long as you can guarantee the company is reliable and the car will be safe to drive, the cheaper the better.
Let's look at some of the rental companies on offer and talk about some appealing alternative options.
TopCar
TopCar is a good budget-friendly rental company with a great variety of options. From Minis to Vans, they've got it all. If you're not going in peak season and you book a fair bit in advance, you can easily get a car for just over $200 a week with TopCar.
Their cars come with Theft Protection, a Collision Damage Waiver and Unlimited Mileage – from now on, we'll call these the Essential Three to keep it simple. You can collect and drop off their cars at the Tenerife North and South Airports.
Cicar
Another great budget-friendly rental option. Aside from price, one handy thing about them is that they have quite a few pickup and drop-off locations. You can get your car at either one of the major airports or in some of the more popular cities.
Cicar has great reviews and is high on the list of car rental companies worth considering when you rent a car in Tenerife. Their cars also come with the Essential Threes and rentals start at $200 per week.
Keddy
Keddy cars can be collected and dropped off in Puerto de la Cruz. They come with the Essential Three car rental policies, and they're only a little more expensive than Cicar and TopCar. Affordable and well-reviewed, they might be the company to rent your car from if you're already in Puerto de la Cruz.
A great place to start when you're looking for the right car rental is with some online research; check out Discover Cars to find price comparisons and see what's available for your dates.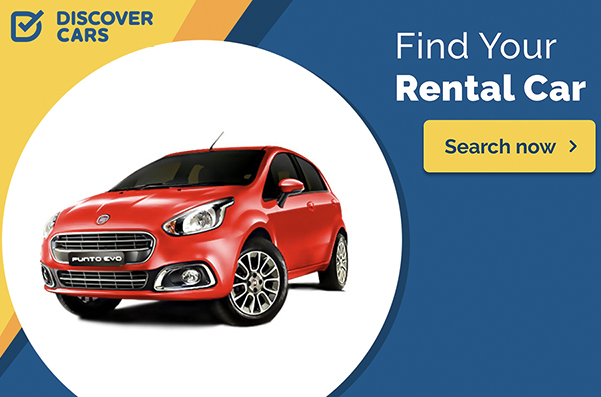 Through Discover Cars, I found a car rental for $200/week while living in Tenerife.
If you've always fancied taking a long road trip around Tenerife, trying out a minimalist lifestyle, and exploring the road less traveled, why not consider hiring a motorhome or campervan. There are lots of options on Yescapa!
Like with most car rentals, automatics will be more expensive than manuals, and the cleaner your driving license, the better your rental price.
The best places to pick up your rental car in Tenerife
The best place to pick up your rental car is straight from the airport. You won't have to go out of your way as you'll already be passing through, plus you can put the cost of an airport shuttle or taxi straight towards your rental car instead.
Most of the rental companies at the airport are cheaper than out of the airport, so the price is another great reason to pick your rental car up straight from the airport.
Tenerife has two airports, Tenerife South Airport and Tenerife North Airport. If you're planning to travel in both the North and South of the island, try and find a rental company that will allow you to drop off the car at either airport.
If you're already in Tenerife or only want the car for a part of your time there, you can pick up a car rental at any of the bigger cities in Tenerife, like Santa Cruz or Las Americas.
Top tips when you rent a car in Tenerife
Before anything else, make sure you have your credit card and ID. You won't be able to rent a car without them!
Check where you can drop the car off. Some companies allow you to drop off at a location different from where you picked the car up. If you're going to be on the other side of the island when you finish your road trip, being able to drop the vehicle off nearby will make a massive difference.
Keep an eye on your drop-off times. Always get your car to its drop-off location on time. You can be charged extra, and you may even have to pay an additional day if you're late.
Book in advance. Booking in advance will save you a lot of money! This means you can spend less money on your car rental and more on cocktails on the beach.

Check the car when you pick it up. Make sure you give the car a good once over and let the company know about any scratches, dents, and broken bits before you drive off. You don't want to pay for someone else's mistakes later on. Take pictures of the car when you first pick it up, so you have a record.
Check the gas gauge and tire pressure before you leave. Make sure the tank is as full as you were told it would be and that your tires are fully inflated.
Be sure to pay attention to excess costs. Your insurance might look good on paper, but did you check the excess? Check and then double-check!
Places worth going to on a Tenerife road trip
Tenerife can be divided into its northern and southern regions, as the climate and landscape differ a fair bit in each. Both have unique things to offer, and if you've got enough time, you should try to visit places in both. Having a car will definitely make that easier!
The north is known for its pretty colonial cities with stunning architecture, rich cultural heritage, black sand beaches, and a more mountainous landscape. Places worth visiting are Puerto de la Cruz, San Cristobal de La laguna, Anaga Rural Park, and Santa Cruz.
The south is known for having warmer weather, white sand beaches, whale watching, and beach cities with vibrant nightlife.
It's worth taking trips to Playas las Americas, Costa Adeje, Los Gigantes (which has some very impressive cliffs nearby!), and driving around to find secret beaches where you can spend the day sunbathing without a tourist in sight.
If you decide to drive between the two, try to visit Mount Guajara in central Tenerife. It's a bit out of the way, but it's worth the extra effort.
And of course, there's Teide National Park in the middle of the island, one of Europe's most popular national parks. If you rent a car, definitely take it here at sunset!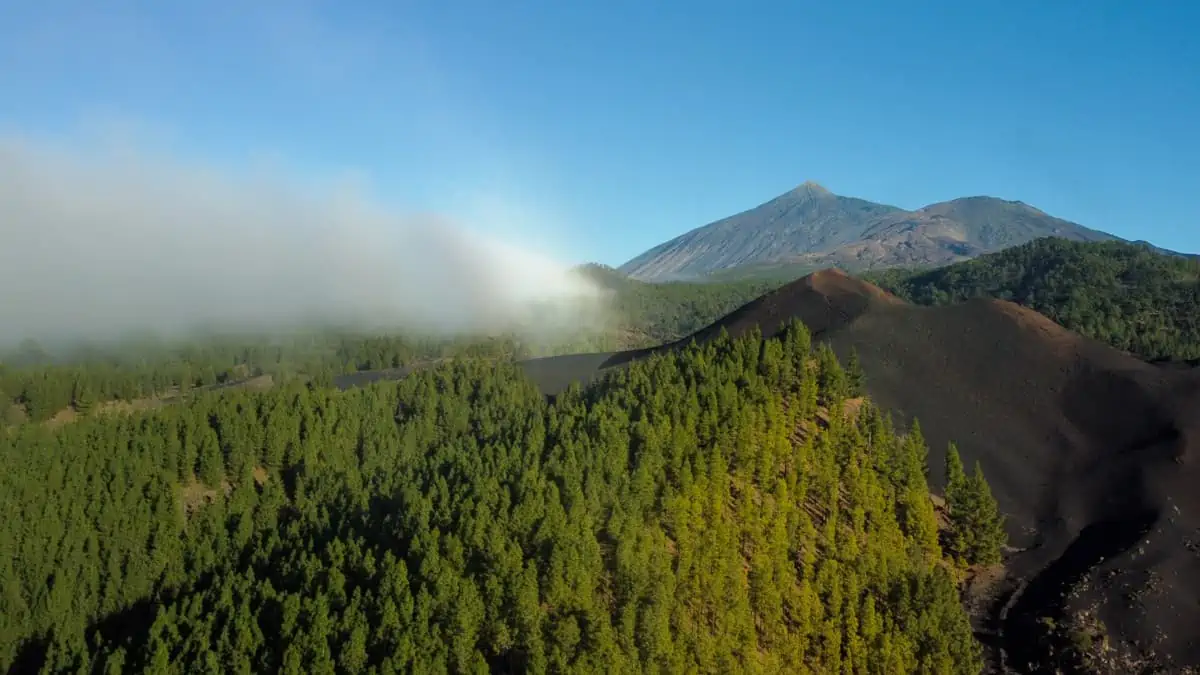 Hopefully, you now feel inspired and prepared to find your perfect car rental in Tenerife. Once you do, the adventure can begin!
Visiting Tenerife? Check out these posts!