This post may contain affiliate links. By clicking and making a purchase through the links, I earn a small commission at no extra cost to you. See my disclaimer for more information. This and display ads allow me to keep the site up to date and give back.
Looking for ideas for a bucket list? I got you. I'm obsessed with bucket list adventures and my list never seems to stop growing. I've been lucky enough to have already done some of the top bucket list experiences in the world but still have many more to check off.
Get your pen ready because you will want to add these 101 ideas to your travel bucket list. Anything bolded I've already done and linked to a post (if I have it) where you can get more info about how to go on that experience.
South America
Hike the Inca Trail to Machu Picchu. By far one of my favorite travel experiences to date, this 4-day trek takes you through the Andes mountains, culminating At Machu Picchu – one of the seven wonders of the ancient world.
Go on a river cruise in the Amazon rainforest. There's no place in the world quite like the Amazon rainforest, full of remarkable wildlife and pink-bellied dolphins. The river runs through several South American countries but I highly recommend trying this adventure out in Ecuador. It's affordable and eco friendy!
Attend Carnival in Rio De Janiero. Easily one of the most fun weeks of my life. The biggest party in South America – just book your hostel well in advance as they do get full. Attend as many blocos (neighbourhood partys) that you can – they are so fun.
Swim with sea lions in the Galapagos Islands. If you love wildlife then the Galapagos deserves a spot high up on your bucket list. Jump in the water and swim with friendly sea lions, watch marine iguanas dive into the water for food, or check out some ancient tortoises in the highlands. And it's not as expensive as you might think.
Marvel at Christ the Redeemer. Another bucket list experience in Rio de Janeiro Brazil, so this a good one to pair with Carnival. It's crowded here, but worth checking out. There's even an escalator to the top!
Go trekking in Patagonia. I think this is the most beautiful region in South America, and a must if you're an avid hiker. Made up of Chile and Argentina, Patagonia is home to some bucket list adventures including multi-day hikes, walking with penguins, and glaciers you can trek on. It's also the gateway to Antarctica!
Visit Easter Island.
See your reflection at Salar de Uyuni. This stunning place is found in Bolivia. The best way to visit is on a 4×4 tour from Chile where you'll get to experience some of the most beautiful and remote landscapes in South America.
Get Wet at Iguazu Falls. This world-wonder waterfall is truly a sight to see. It's in Argentina, but is actually shared with Brazil and Paraguay.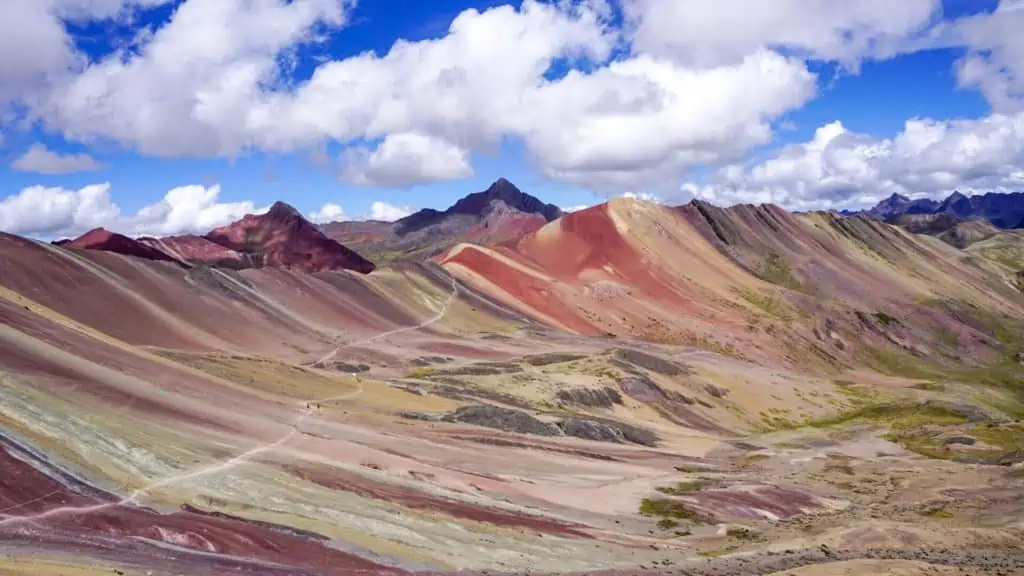 Hike on the Rainbow Mountain. Yes, it's really that color! This is one to do sooner then later as scientists say that it own't exist in 50 years.
Mexico and Central America
Swim with whale sharks. I actually planned an entire dive trip to Belize to do this, but was too early in the season. I also missed them by a day while learning to dive in Utila. It will happen some day!
See ancient ruins at Chichen Itza in Mexico
Go volcano boarding on Cerro Negro in Nicaragua. I somehow missed this during my time there!
Skydive (or dive) the Great Blue Hole – I went diving here and it was a pretty surreal experience, but I think a flight over would actually be a better way to take it in.
Learn to surf in Costa Rica. Central America is home to some of the best surfing spots in the world but if you're a beginner Costa Rica's Pacific Coast is a great place to learn. Check out Bodhi Surf and Yoga!
Release a baby sea turtle into the ocean. There are a few places where you can do this throughout Central. Costa Rica is a popular spot, as well as Mexico. I recently did it in Puerto Escondido (Mexico), and it was an amazing experience.
Watch an active volcano explode. You can do this near Antigua Guatemala by hiking up Acatenango Volcano. It's the coolest place I have ever camped.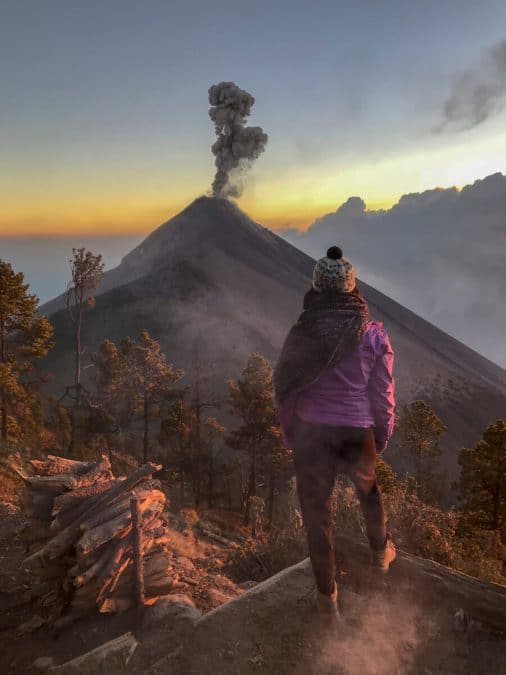 Attend Day of the Dead in Oaxaca Mexico.
See a sloth in Costa Rica. they are ridiculously cute.
Swim in Cenotes in Mexico. There's thousands to explore. The best place to find them is n the Yucatan Peninsula.
Bucket list ideas: Middle East
Go Paragliding over the Turquoise Coast. Paragliding is fun no matter where you do it but the views over the Turkish coast are absolutely insane.
Ride a hot air balloon in Cappadocia. Yeah, it lives up to all the Instagram hype. Definitely one of the best places in the world to take a hot air balloon ride.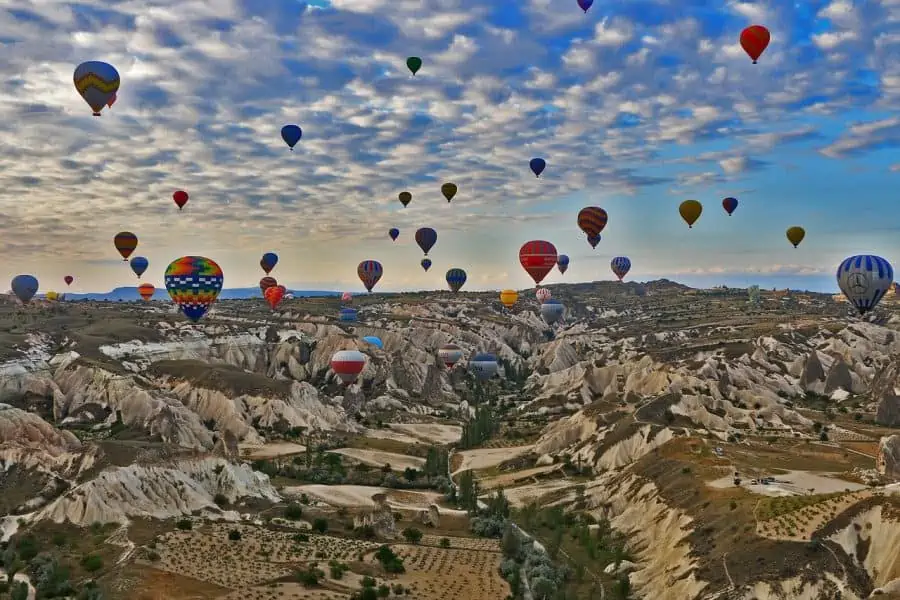 See the pyramids in Egypt.
Explore Petra.
Take a Dune Buggy Ride through the Sahara.
Swim in in the Dead Sea.
Bucket list adventures in Asia
Go trekking in the Himalayas .You can do this in several countries, but Nepal is one of the most popular as its home to Mount Everest. You don't have to hike for weeks either, there are plenty of amazing shorter hikes to take in the scenery like the Ghandruk trek in Pokhara.
Attend Holi in India.
Walk the great wall of China.
See the Taj Majal in India. Get there as early as you can if you want any chance of a good photo, it gets so crowded!
Sail Ha Long Bay in Vietnam.
Watch the sunrise at Angkor Wat. You will be sharing it with thousands of other people, but it's still stunning.
Go island hopping in the Philippines. Did you know the Philippines is made up of over 8,000 islands? I can't say enough good things about my experience island hopping with TAO through Northern Palawan!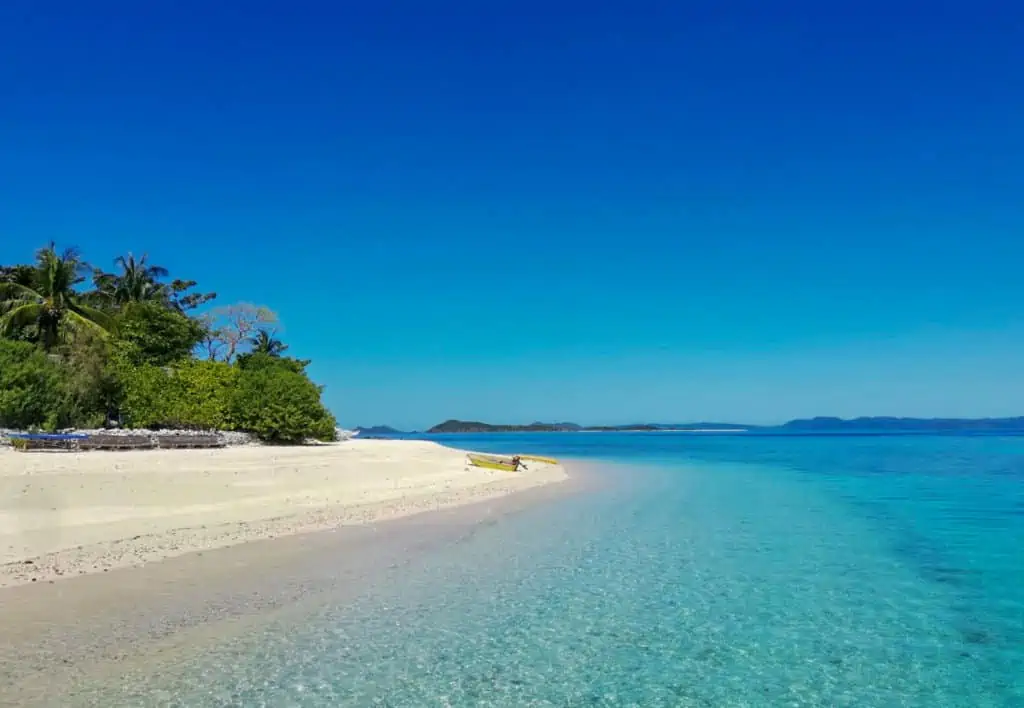 Explore the temples of Bagan in Malaysia
Ride a horse through Mongolia.
Climb Mount Fuji in Japan.
See komodo dragons at Komodo Island in Indonesia.
See a ceremony on the Ganges River in India. I won't lie, this is intense, but an incredible experience to take part in.
Drive the Karakoram Highway in Pakistan. The scenery is breathtaking, and the people are incredible. Pakistan is one of the most underrated countries in the world.
Make a wish at Sensoji Temple in Japan
Go Island Hopping in the Maldives. Another place that won't exist at some point with ocean levels rising.
See orangutans in Borneo. Sadly, they are going extinct.
Follow the Silk Road route
See the gates of hell in Turkmenistan
Travel bucket list: Africa
See the Big 5 on a wildlife safari – I can't say enough good things about South Luangwa National Park in Zambia. It's actually affordable, and one of the best places to see leopards. You can also see lions, elephants, and Cape buffalo. The only thing missing is rhinos, but you can go on a seperate walking safari with them near Victoria Falls.
Walk with penguins in Cape Town.
Trek with gorillas in Uganda.
Swim on top of Victoria Falls. You can only do this during the dry season!
Go on a dive safari in Mozambique
Climb Kilimanjaro
See the great migration in Kenya
Explore Botswana's Okavango Delta
Ideas for a bucket list in Europe
As you can see, Europe is actually one of the regions I've traveled the least, oddly enough!
Walk around the Colosseum in Rome. I was lucky enough to do this right before the pandemic struck and saw it without the crowds.
Drink wine under the Eiffel Tower. I've been to Paris but haven't actually done this.
Visit Saint Basil's Cathedral & the Red Square
Relax at the Blue Lagoon in Iceland. There's also a lot of cheaper (even free) hot springs to see in Iceland, but the blue lagoon is worth checking out for a day.
Hike Cinque Terre. I planned to do this last year but the pandemic had other plans.
Ride a gondola through the canals of Venice. Yeah it's touristy, but it's fun.
Discover the remains of the Berlin Wall. There's a lot of cool graffiti to see there now!
Explore the Black Forest
See the changing of the guard at Buckingham Palace.
Go biking along the canals in Amsterdam.
Party in Ibiza Spain.
Take a high train in Switzerland.
Hit the slopes on the Italian Dolomites.
Go island hopping in Greece.
Drive the Atlantic Wild Way in Ireland
Hike Trolltunga in Norway.
Shop at Germany's Christmas markets.
Swim in Slovenia's Lake Bled.
Walk the Camino de Santiago.
See glaciers in Greenland.
Snorkel or dive between continents at Thingvellir National Park in Iceland. I went snorkeling here years ago before I was a diver which was incredible, but I would love to go back now and actually touch the two continents at the same time!
Ideas for a bucket list in Oceania
Dive on the Great Barrier Reef in Austalia
Meet a Quokka on Rottsnest Island
Meet a kangaroo on Kangaroo Island
Take a helicopter to the top of Franz Josef Glacier. My first helicopter and glacier experience – I'll never forget it! This experience is in the South Island of New Zealand.
Visit Hobbiton in New Zealand. It's as cute as it looks!
Bungee jump above the Kawarau River, New Zealand – the first place to commercialize bungee jumping. I actually watched several of my friends do this but chickened out myself. I don't know if I ever will!
Take a boat throughWaitomo Cave – a glowing cave in New Zealand.
Drive Australia's great ocean road.
Stay in a hut over the water in French Polynesia
Carribean
Uncover Cuba's history in Havana.
Go on a romantic holiday. The Caribbean island is a dream place for honey mooners or couples looking to getaway with so many all-inclusive resorts and dreamy sunsets. Oddly enough even as a solo traveler, I did spend two months in the Caribbean with a guy on a (at times) romantic holiday.
Chase waterfalls in Dominica – the nature island of the Caribbean!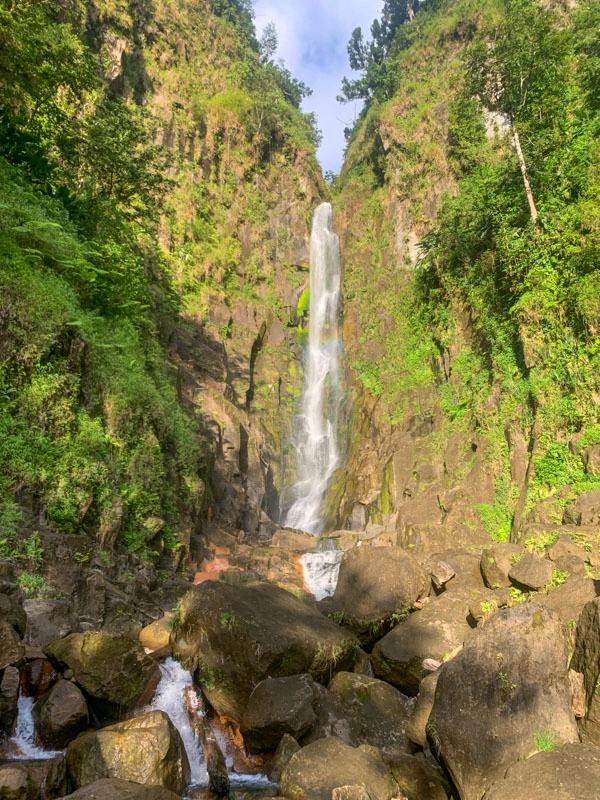 Swim with pigs in the Bahamas
Hike Gros Piton in St. Lucia
North America (Canada and the USA)
Canada's for some amazing bucket list adventures – check out this post for more inspiration!
Go on a road trip through Route 66
See Polar Bears in Manitoba.
Road trip through America's National Parks. One of my favorite road trips ever was Glacier National Park to Yellowstone. I can't imagine what road tripping through all of them would be like!
Hike along the Grand Canyon. And get away from the crowds!
Bike or walk along the Golden Gate Bridge in San Francisco. I recommend biking!
Party on the Las Vegas Strip. I've done this 5 to many times. Once is enough.
Surf The Pipeline in Oahu, Hawaii.
Zip line over Niagara Falls. I've been to Niagara falls a million times but haven't actually zip-lined over them yet!
Scale Half Dome at Yosemite National Park.
See the northern lights. Well technically the northern lights can be seen in mainland Canada, you would need great luck. If you're planning a trip around this, head to the Northwest Terrorities. Yellowknife is a great spot!
Party in New Orleans for Mardi Gras.
See humpback whales breach. There are many places in North America where you can witness this incredible act of nature but I truly think my hometown, Newfoundland, is the best. Thousands of humpback whales migrate here every summer to feed off the capelin, and they put on quite the show.
And finally…
See Penguins in Antarctica. This is by far the biggest item on my travel bucket list.
There you have it – 101 ideas for a bucket list! Which adventure would you love to try next?
Enjoyed this post? Pin it for later!