This post may contain affiliate links. By clicking and making a purchase through the links, I earn a small commission at no extra cost to you. See my disclaimer for more information. This and display ads allow me to keep the site up to date and give back.
Planning a trip on the Viking Trail Newfoundland? Let me help you! I grew up in Newfoundland, and the Viking Trail is one of my favorite drives in the province.
Taking you up the Great Northern Peninsula, also known as the Northern Arm, the Viking Trail is one of the best road trips in Newfoundland. It takes you through Gros Morne National Park, provincial historical sites, charming fishing villages, and two UNESCO world heritage sites.
While this scenic road trip is just under 500km, I recommend taking a few days to drive it, as there is so much to explore.
This post will provide a comprehensive guide to the best places to visit, where to stay, and the must-do activities that will make your journey unforgettable.
Where does the Viking Trail Newfoundland start?
The Viking Trail starts just off the Trans Canada Highway 1 near Deer Lake, which has an airport.
However, most people fly into St. John's International Airport or come from the ferry in Port Aux Basques.
If you're coming from St. John's, it's about a seven-hour drive from to Deer Lake.
If you're on an East Coast Canada road trip and coming from the mainland, you'll take the ferry from Sydney, Cape Breton, to Port Aux Basque, and from there, it's about a three drive to the start of the Viking Trail.
Best places to stop along the Viking Trail Newfoundland
Gros Morne National Park
Gros Morne National Park is one of two national parks in Newfoundland. This natural wonderland boasts towering fjords, dramatic cliffs, and lush forest and was named a UNESCO world heritage site. It's absolutely stunning and one of my favorite places in the province.
The Viking Trail will take you right through the park, but I suggest spending a couple of days here to enjoy all it offers.
Gros Morne National Park is a paradise for hikers and outdoor enthusiasts. Gros Morne has many hiking trails, ranging from easy walks to multi-day treks.
One of the best day hikes is Gros Morne Mountain. It's an all-day 16km strenuous round-trip hike, but the views at the top are phenomenal.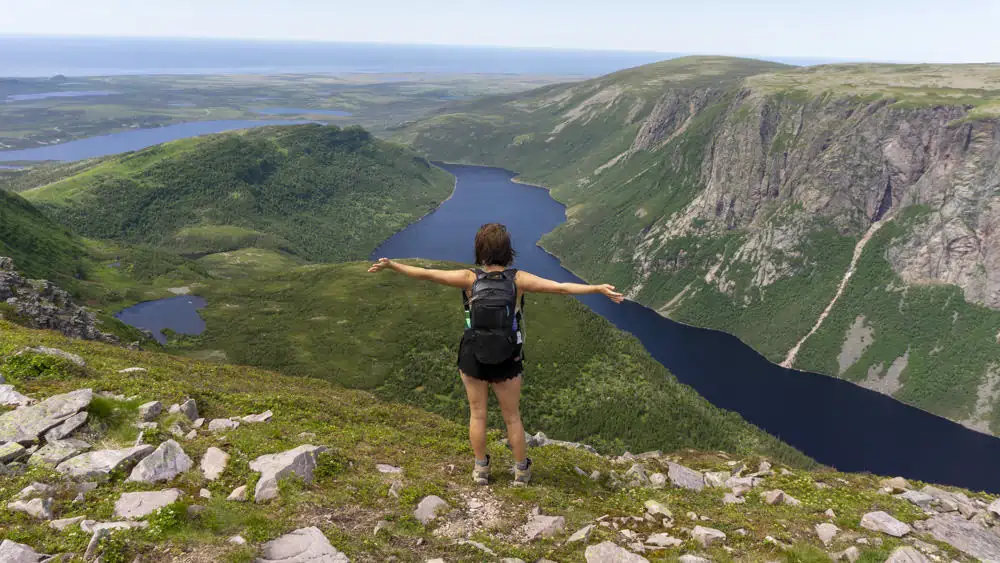 The Tablelands, inside Gros Morne National Park, are one of the most fascinating places to visit, telling the story of the earth's geological past.
Thousands of years ago, the collision of the tectonic plates pushed the ocean floor up, which you can see in the tablelands. So you are looking into the earth's crust! Pretty neat.
It was in this area that the theory of plate tectonics was confirmed!
If you visit the tablelands, you'll turn off the Viking Trail onto Highway 431. There is a small town just past it called Trout River. This is a great place to spend the night in the park, as it's also near many hiking trails.
Another worthy stop in Gros Morne National Park is beautiful Bonne Bay, where you can go sea kayaking or whale watching.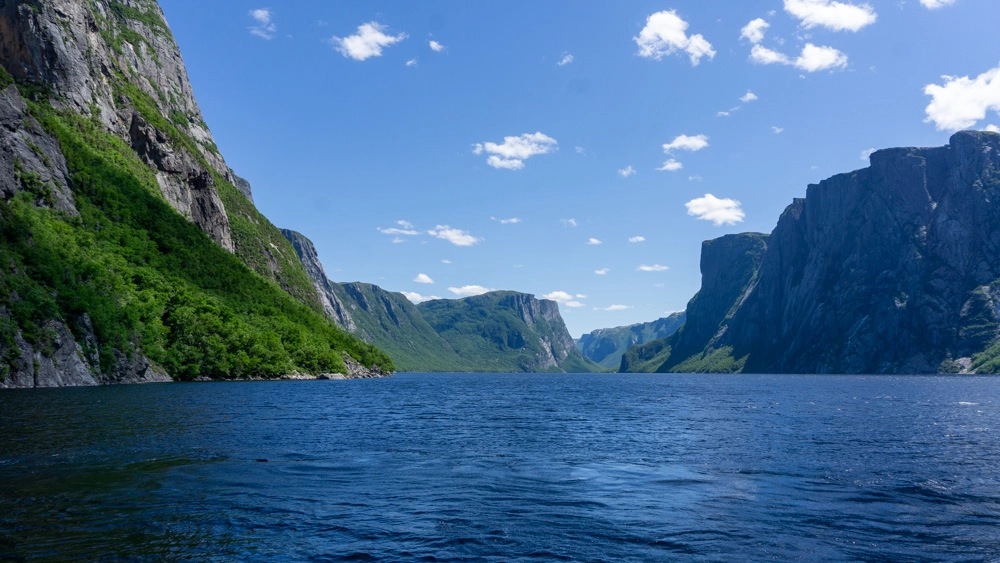 While driving along the Viking Trail, you'll pass by Western Brook Pond. It's well worth stopping here and doing a boat tour.
This ride is one of the most magical places in Newfoundland – I felt like I had been transported to Norway. On the ride through, you'll pass by gigantic, glacier-carved 2,000 feet high fjords, and there are so many waterfalls to see.
Where to stay inside Gros Morne National Park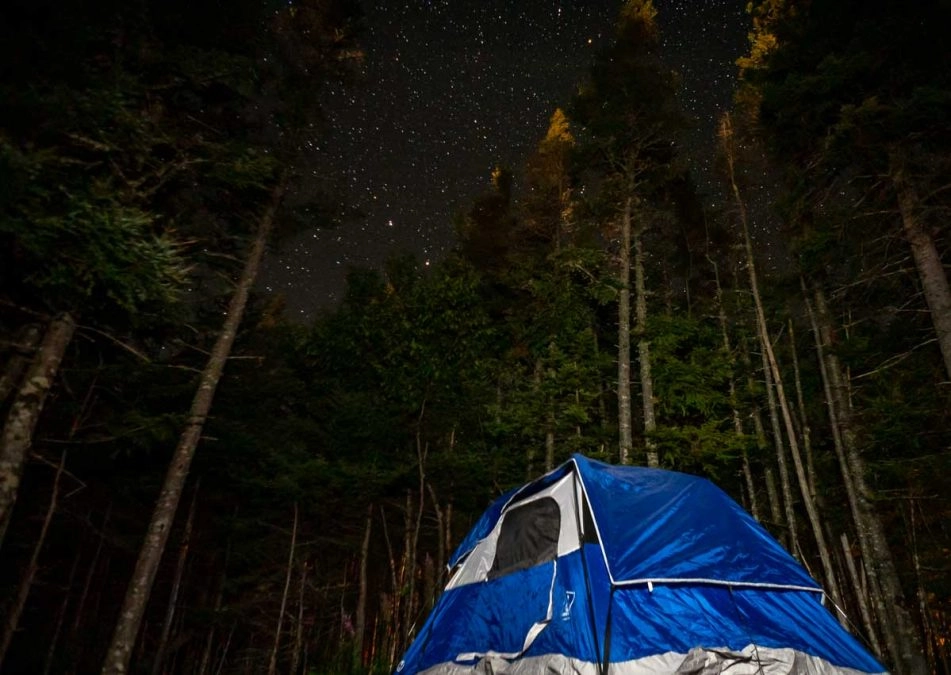 If you love the outdoors, one of the best places to stay in Gros Morne is at one of the Parks Canada campsites inside the park. Berry Hill is my favorite.
If you're after more comfort, there are some hotels and Airbnb options to stay at in the communities around Gros Morne. One of the best to stay is Rocky Harbour, which sits right along the ocean. Norris Point and Cow Head are two other options.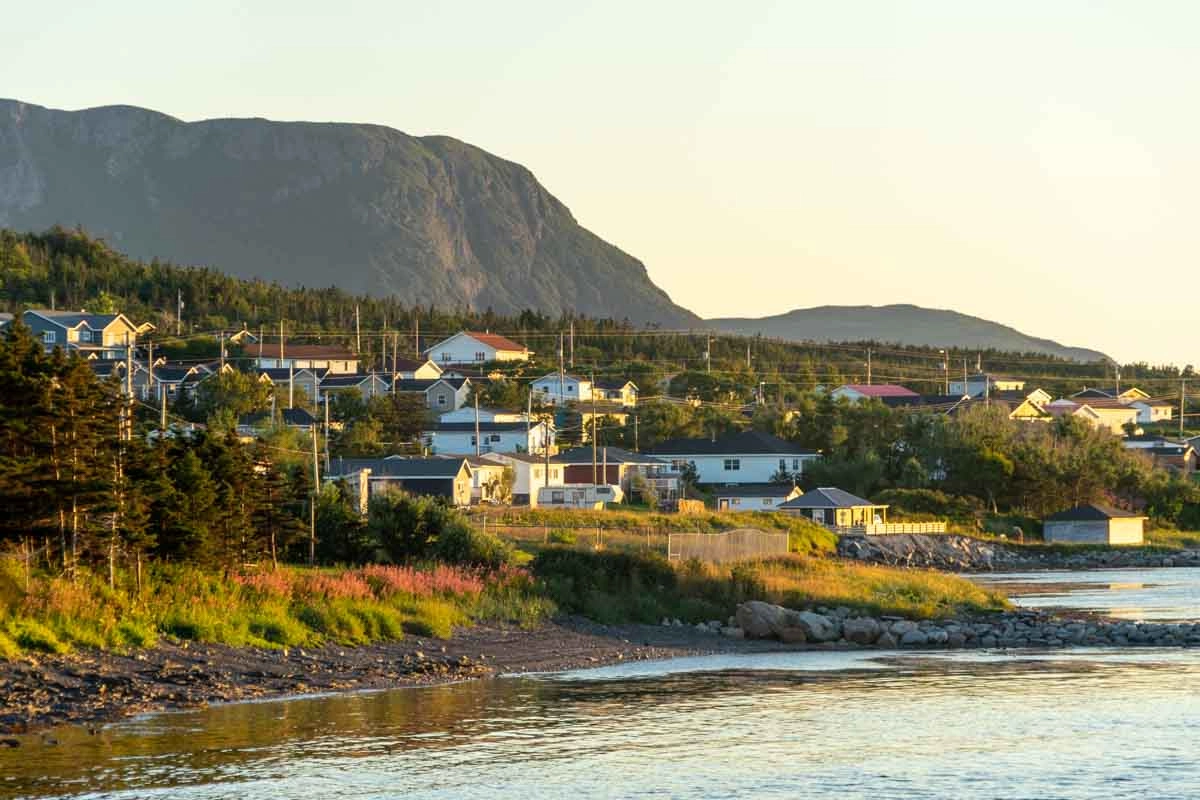 After leaving Gros Morne National Park, it's a bit of a long drive towards L'Anse aux Meadows national historic site.
The road is lovely; it goes right along the ocean through many quaint fishing towns. Along the way, it's worth taking a detour to visit Port Aux Choice National Historic Site.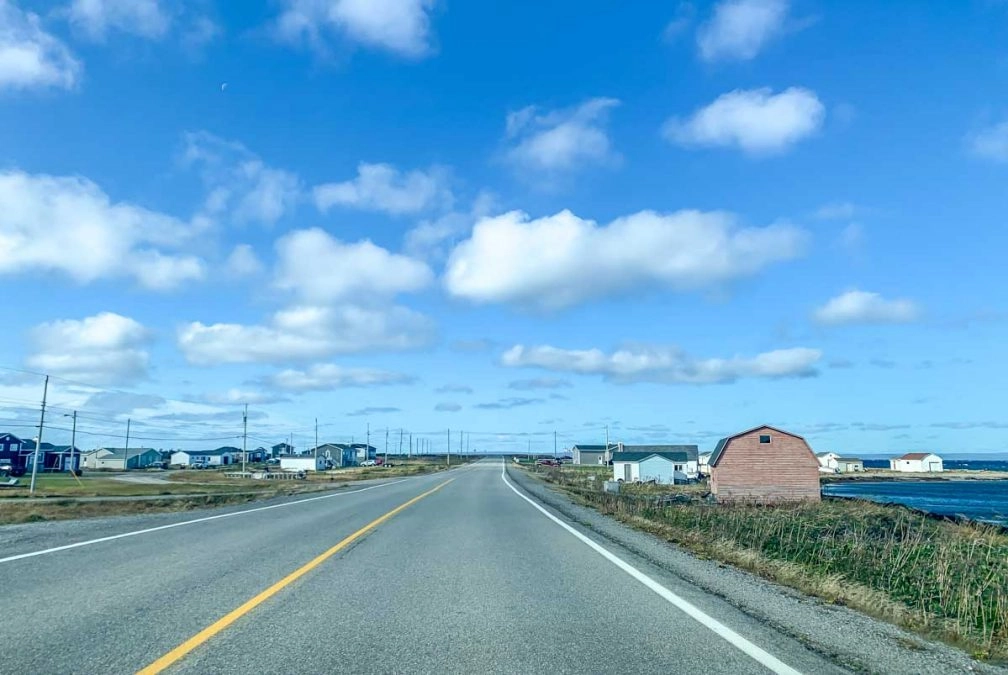 Port Aux Choix National Historic Site
About halfway along the Viking Trail is Port Aux Choix National Historic Site.
This archeological site drew many people over the years, including indigenous people, Maritime Archaic people, Dorset people, and Groswater people – long before the European settlement.
At the site, you can visit ancient burial sites, settlements and view original artifacts. This archaeological treasure trove showcases artifacts and burial sites that span thousands of years.
L'Anse Aux Meadows National Historic Site
Step back in time and discover the Viking heritage of Newfoundland at L'Anse aux Meadows national historic site. This archaeological site is the only confirmed Norse settlement in North America, making it a fascinating destination for history enthusiasts.
Over 1,000 years, Greenlanders and Icelanders led by Leif Erickson founded the first European settlement in North America and built a site at the tip of the Northern Peninsula in Newfoundland.
Due to its historical significance, L'Anse aux Meadows became a designated UNESCO world heritage site in 1978.
Parks Canada reconstructed the Viking Site, and you can now walk through the reconstructed Viking village and gain insights into the way of life of the Norse explorers who arrived here over a thousand years ago.
L'Anse aux Meadows is open from June to September. While visiting, you can explore the site, meet costumed Viking interpreters, and learn about the history inside the interpretation center.
2km from L'Anse aux Meadows, you can visit The Norstead Viking Village to see costumed interpreters tell mysterious Viking tales.
Along the way from L'Anse aux meadows to St. Anthony, stop at the Dark Tickle Company to pick up local souvenirs and jams, which you'll pass on the road. You can't miss the sign! There is also a cafe upstairs with delicious food.
St. Anthony
St. Anthony is one of the main communities on the Northern Peninsula, with a population of about 2,500.
Since it's about a four-hour drive from Gros Morne to L'Anse aux Meadows, most people opt to spend at least one night here.
I stayed at the Grenfell Heritage Inn & Suite, which I recommend. It's a nice hotel with small apartments and kitchens by the ocean.
It's next to the Grenfell House Museum, which tells the legacy of Dr. Wilfred Grenfell, a medical missionary who provided healthcare to Newfoundland's remote communities.
It's also next door to Ragarock Brewing, one of the only places to drink in town. It's a very nice bar with tasty local craft brews.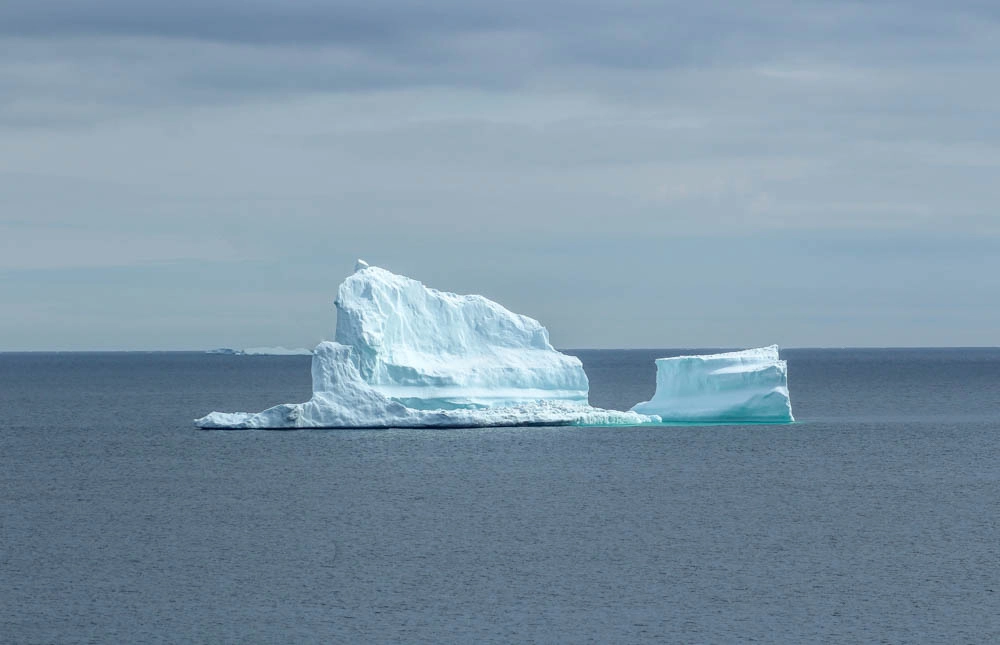 If you're visiting during the right season (typically late spring to early summer), seize the opportunity to witness majestic icebergs and graceful whales off the Newfoundland coast.
This northern part of the Great Northern Peninsula has Newfoundland's longest iceberg-watching season and is also one of the best places for whale watching in Newfoundland late into the summer.
Join a guided boat tour for an up-close encounter with these colossal ice formations and the gentle giants of the sea.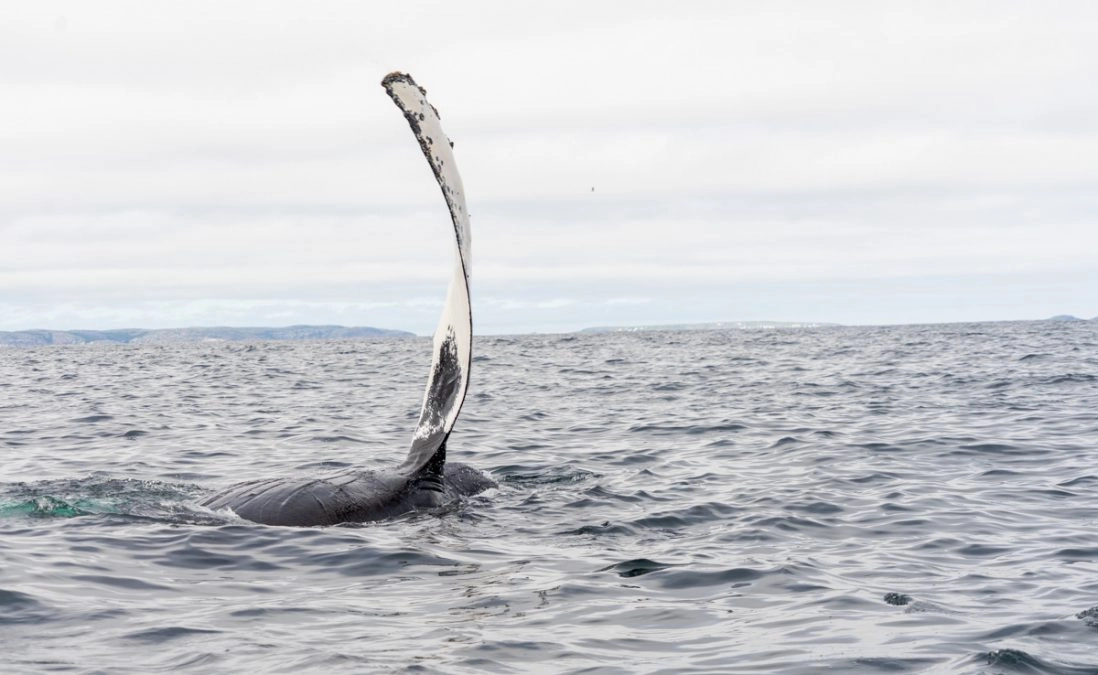 The best time to see icebergs is in June when the Giants make their way down the coast from Greenland. The best time to see whales is from July to August, but if you're lucky, you may be able to see both on the same trip.
St. Anthony even has an iceberg festival, where you can attend live music and skits and have the opportunity to partake in a polar dip.
If you want to take a hike, head to Fishing Point. It's just a 5-minute drive from town.
There are four different walking trails you can take, which make a great place to spot icebergs in the spring.
For an unforgettable stay, treat yourself to a night at the Quirpon Lighthouse Inn, a historic 1922 lighthouse inn still operating on an island at the Northern tip of Newfoundland. Perched on the edge of the Atlantic, this charming inn offers panoramic views of icebergs and whales.
Go to Labrador
The Viking Trail is also the jump-off for the ferry to Labrador. You can take a ferry from St. Barbe to Labrador through the Strait of Belle Isle.
If you thought Newfoundland was rugged and wild, Labrador is next level. I haven't done this yet, but it's high on my list. On the other side is Red Bay, which is another UNESCO world heritage site.
What is the best time to drive the Viking Trail?
The best time to road trip the Viking Trail is from June to September, coinciding with Newfoundland's summer season.
This is primarily due to the weather and because many attractions are only open during these months, including L'anse aux meadows. Many of the restaurants are also only open during the summer season.
The summer season is also when you can do boat tours in St. Anthony. If you're looking for icebergs, you'll want to come between mid-May to mid-June.
This isn't to say you can't visit the other times of the year; it just requires more planning and the realization that some things may not be open.
Winter can be pretty treacherous in Newfoundland, so if you're visiting then, I'd plan for the potential of snowstorms significantly delaying you.
The shoulder seasons tend to bring wet weather, but the fall season is quite beautiful, with the leaves changing colors in Gros Morne National Park.
Frequently Asked Questions: Viking Trail Newfoundland
How long should you spend driving the Viking Trail?
While you can technically drive the Viking Trail in 4-5 hours, I recommend spending at least 3-5 days on this road trip. This will give you time to explore some of the hiking trails inside Gros Morne, visit the UNESCO world heritage sites, and search for whales and icebergs along the coast.
When did the Vikings come to Newfoundland?
The first Vikings came to Newfoundland approximately 1,000 years ago when Norsemen explored and settled areas of the North Atlantic, including the Northern tip of Newfoundland. The remains of Norse buildings were found in L'Anse aux Meadows in the 1960s.
How long did the Vikings stay in Newfoundland?
The Vikings are believed to have stayed in Newfoundland around the year 1000 AD for a brief period, likely a few years.
How long is the Viking Trail?
The Viking Trail, also known as Route 430, stretches approximately 526 kilometers from Deer Lake to St. Anthony, Newfoundland.
Where are the Viking settlements in Newfoundland?
The primary Viking settlement in Newfoundland is located at L'Anse aux Meadows, a National Historic Site at the northern tip of the island. It is the only confirmed Norse settlement in North America.
Final thoughts: Newfoundland Viking Trail
Whether you love nature, history, or simply a good road trip, the Viking Trail should be on your Newfoundland itinerary.
From the majestic hiking trails of Gros Morne National Park to the ancient Viking settlement at L'Anse aux Meadows and the captivating encounters with icebergs and whales, every stop along the Northern Arm holds its own unique charm.
As you traverse this rugged and picturesque region, you'll be captivated by the beauty of nature and the stories of the past that echo through the land.
Whether you're a history enthusiast, a nature lover, or simply seeking an adventure off the beaten path, this road trip has something to offer everyone.
Planning a trip to Newfoundland? Don't miss these posts!