This post may contain affiliate links. By clicking and making a purchase through the links, I earn a small commission at no extra cost to you. This and display ads allows me to keep the site up to date and give back. Thanks for reading!
The Bonavista Peninsula is one of my favorite places to visit in Newfoundland. There are so many fun things to do in Trinity and beyond, including epic whale watching, puffin spotting, and gorgeous coastal hikes. If you have a couple of extra days in your Newfoundland itinerary, spend it here.
My dad built a cabin in the area a few years ago, and I've been lucky enough to spend time each summer exploring the Bonavista Peninsula since. Trinity and Bonavista are the two most popular towns to visit, although there are many others to explore if you have the time. This guide has all the information you need about planning an amazing itinerary on the Bonavista Peninsula!
My last trip to the Bonavista Peninsula was in collaboration with Legendary Coasts and Newfoundland and Labrador Tourism. Big thanks to them for helping me discover more of this beautiful province!
Trinity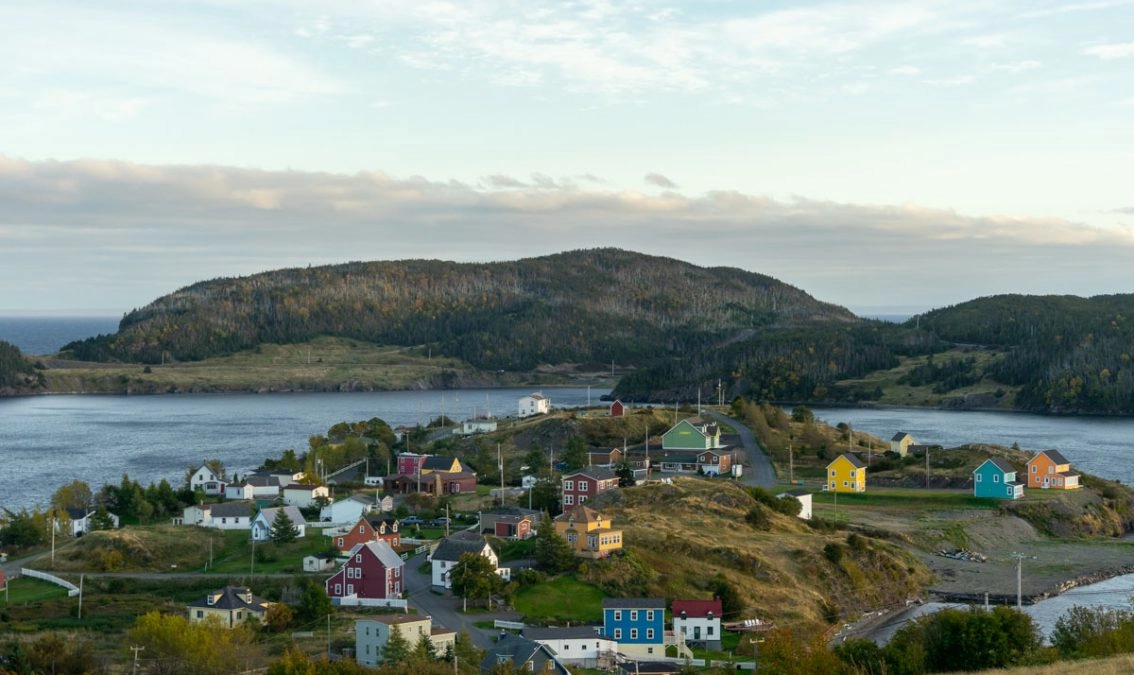 Trinity is a great place to start your journey on the Bonavista Peninsula. Coming from St. John's, it takes about three hours to get here. When you come into the town, you'll be immediately enchanted. With historic buildings and brightly covered houses, it looks like it came straight out of a postcard!
Trinity was first discovered in 1501 and used a main hub for the salt fish trade in the 17 and 18th century. Today, it's a charming small town with many well-preserved historic buildings to visit.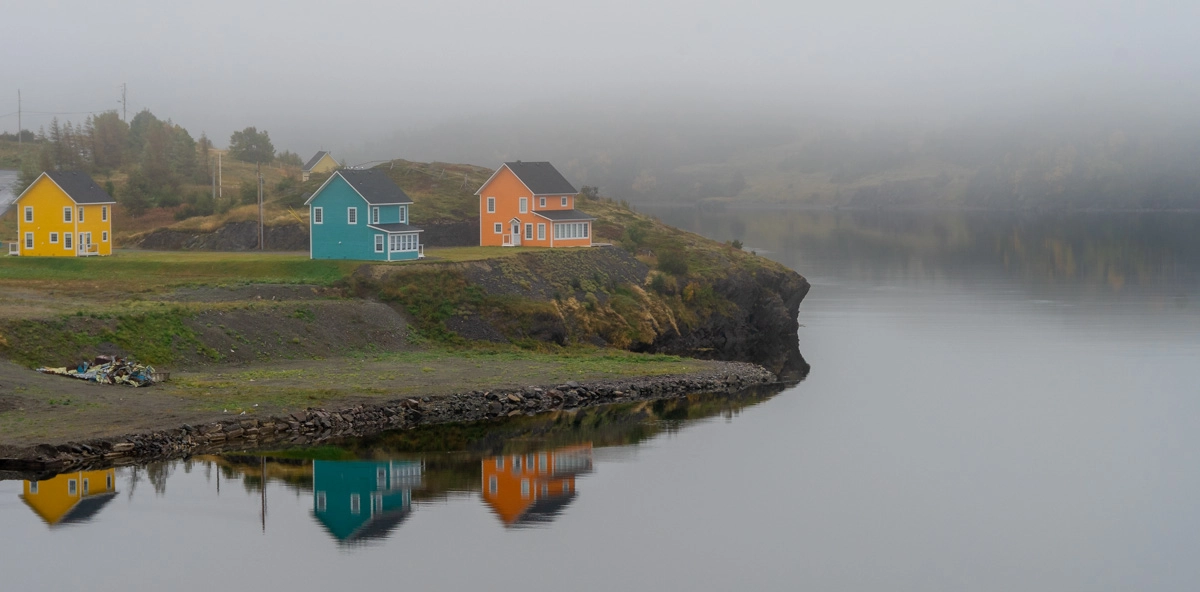 Things to do in Trinity NL
Walk around town to see the historic buildings
One of the best things to do in Trinity is simply taking a walk. It's a heritage town, and most of the buildings here are registered historic buildings. There are also guided walking tours if you want to learn more about the history!
While walking around town, Be sure to stop at Aunt Sarah's Chocolate and pick up some sweets along the way. They sell all kinds of delicious homemade chocolate; I especially love the raspberry ones.
Hike Gun Hill Trail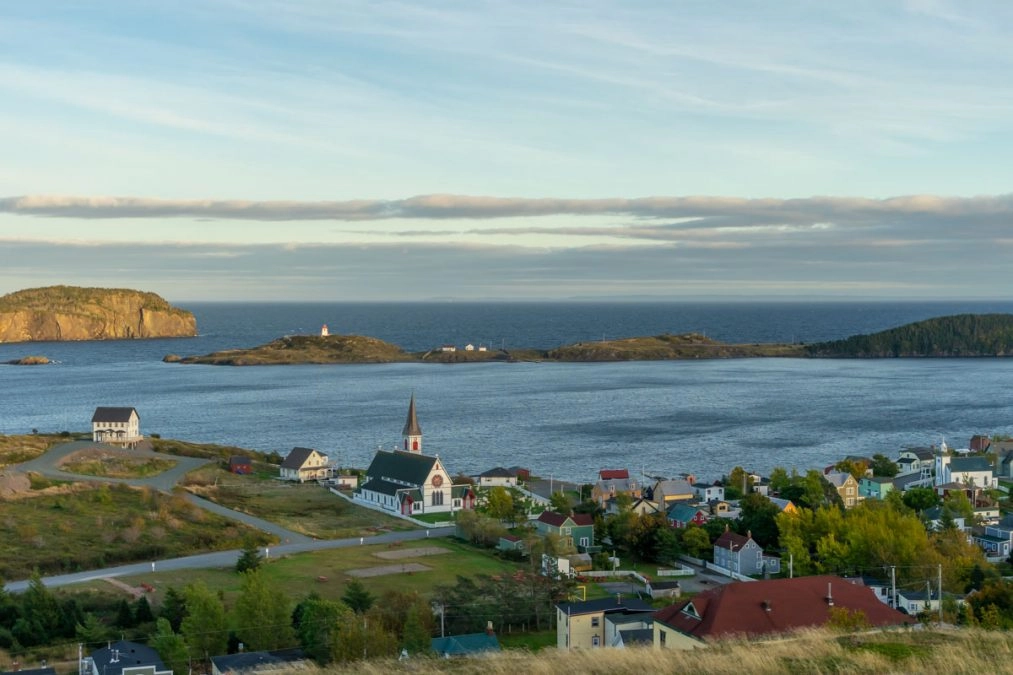 Take a hike up Gun Hill trail for the best views of Trinity. It's part of the Discovery Trail network, a network of trails along the Bonavista peninsula. Gun Hill is one of the shorter trails, just 1-2 km, depending on if you take the lower or upper trail path. This is a great hike to do from Trinity as you can easily access the trailhead from town by the rising tide theatre.
The views on this trail of Trinity are gorgeous; you can see the entire town along with the impressive Trinity harbor, which is one of the discovery global geopark sites.
Watch a theatre show
One of the best things to do in Trinity is to check out a live show at the Rising Tide Theatre. The theatre was originally founded in1978, producing political plays that addressed controversial issues for Newfoundland. Every summer, the festival has a new season of plays, dinner theatre, and concerts that focus on the inspiring stories that make Newfoundland unique.
Join a boat tour to look for whales and icebergs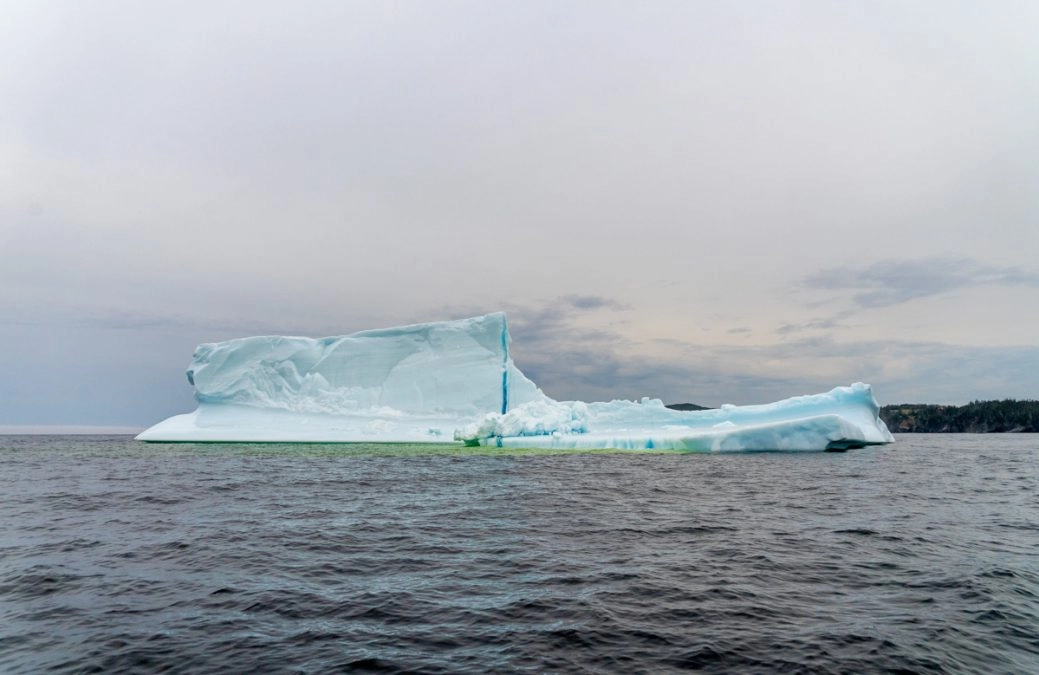 My favorite thing to do in Trinity (and Newfoundland in general) is to join a boat tour and look for icebergs and whales. I've done two boat tours here, which were both amazing experiences.
I joined a tour with Trinity Eco-tours this spring to see the giant iceberg that had made it's way to the Trinity harbor. While spring is the best time to see icebergs in Newfoundland, it isn't a great time to see marine life. That said, we were lucky enough to see a minke whale and bald eagle. Seeing whales, birds, and icebergs is the trifecta on a Newfoundland boat tour, so I can't complain!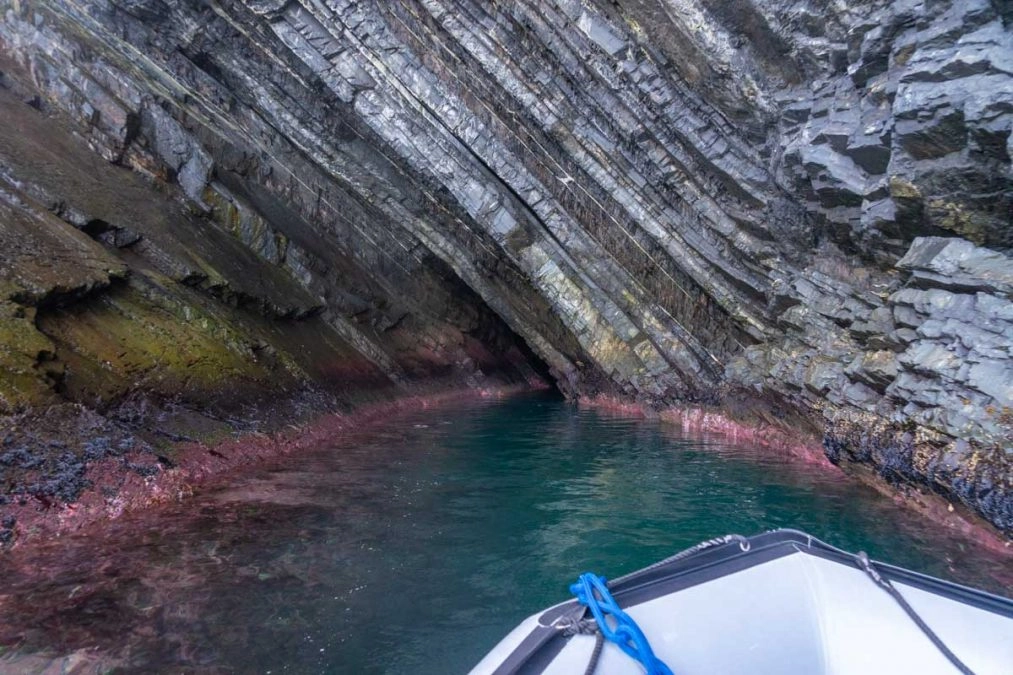 On the boat tour, we also got to explore a sea cave, waterfalls and go by the random passage movie site. The end of the tour finished off with a close up look of the magnificent iceberg. They are so amazing to see in person!
Trinity eco-tours also offers harbour kayaking tours where you can paddle by the icebergs. I really wanted to do this tour but unfortunately, it was too windy that day. This would be such an amazing experience!
This fall, I took a boat tour with sea of whales adventures which was a completely different but wonderful experience. Because of the fog around Trinity that day, we decided to leave from Princeton, a quaint community about twenty minutes away.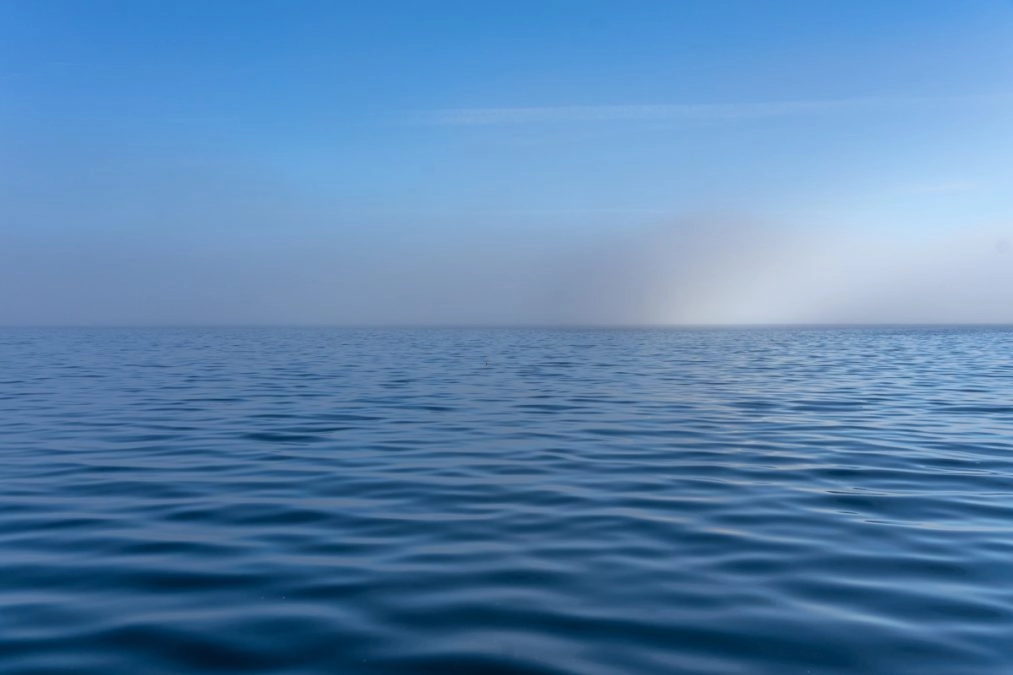 The water was so calm that day, and as the fog slowly lifted over the ocean, it created this stunning view. The fall colors were also out in full bloom, which only added to the breathtaking scenery.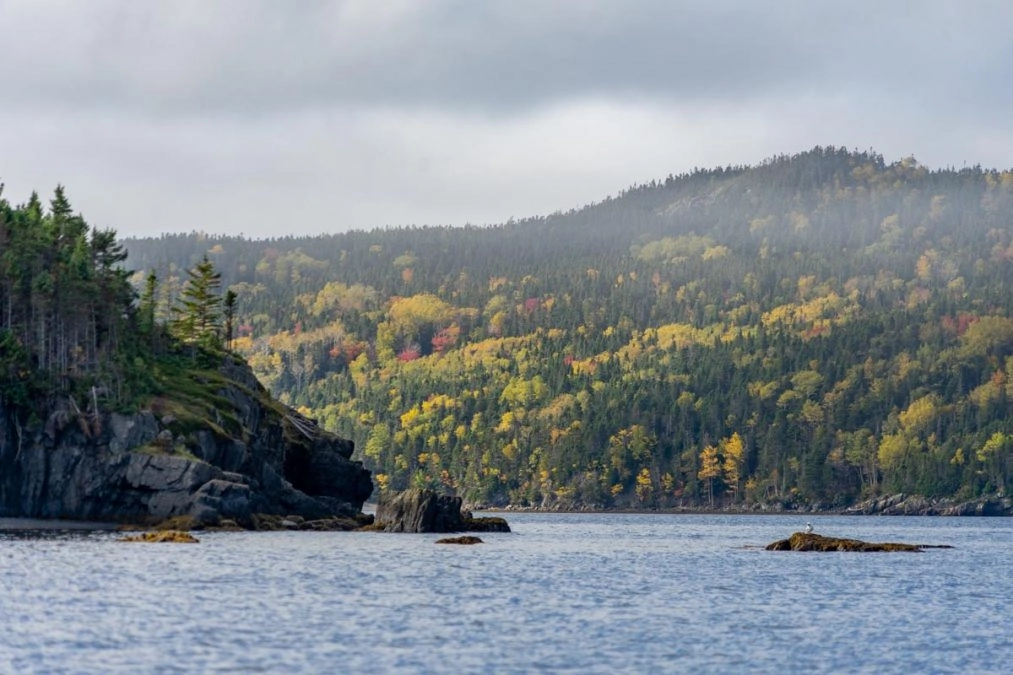 The fall isn't a great time to see marine life, as many of the humpback whales have started to migrate, but we did see a minke whale and a pod of porpoises. We saw so many different birds, including puffins, turrs, common eider ducks, northern gannets, and bald eagles.
We also explored sea caves and went by some neat geological formations, including the tickle cove sea arch. It's a great experience to see it from the boat because you can actually go through the arch. If you aren't doing a boat tour, you can see it on a quick 10-minute hike from tickle cove.
I haven't taken an official boat tour during the summer, but I have been on the boats with family friends in July when the capelin are rolling, and it's an amazing experience. You're pretty much guaranteed to see whales, and they are usually so full and happy that they will just be flopping around in the sea!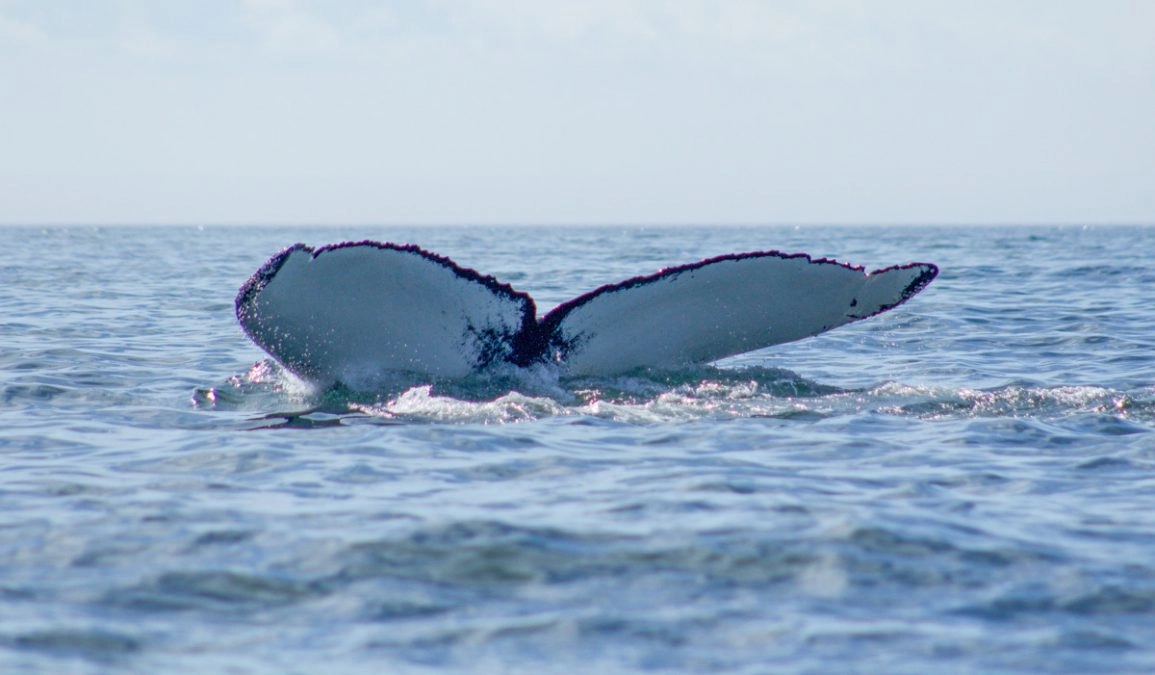 Trinity Newfoundland Accommodations
Trinity makes a great base for exploring the Bonavista Peninsula. It is full of charming places to stay. I was hosted at Rosewood Cottage, which is such a cute vacation home. It's a little blue saltbox house, with a really comfy bed, and a nice kitchen to cook meals. It's right in the center of town, just a minute walk away from restaurants, shops, hiking trails, and the ocean where you can watch the sunset.
Port Rexton NL
Port Rexton is about fifteen minutes away from Trinity and definitely worth spending a day exploring.
It's home to the Skerwink trail, which was named one of North America's best walks. This stunning 5.5 trail is one of the most popular hikes in Newfoundland, with good reason. It takes you along the coast where you can see whales, sea birds, sea stacks, icebergs, and some of the best coastal views in the area.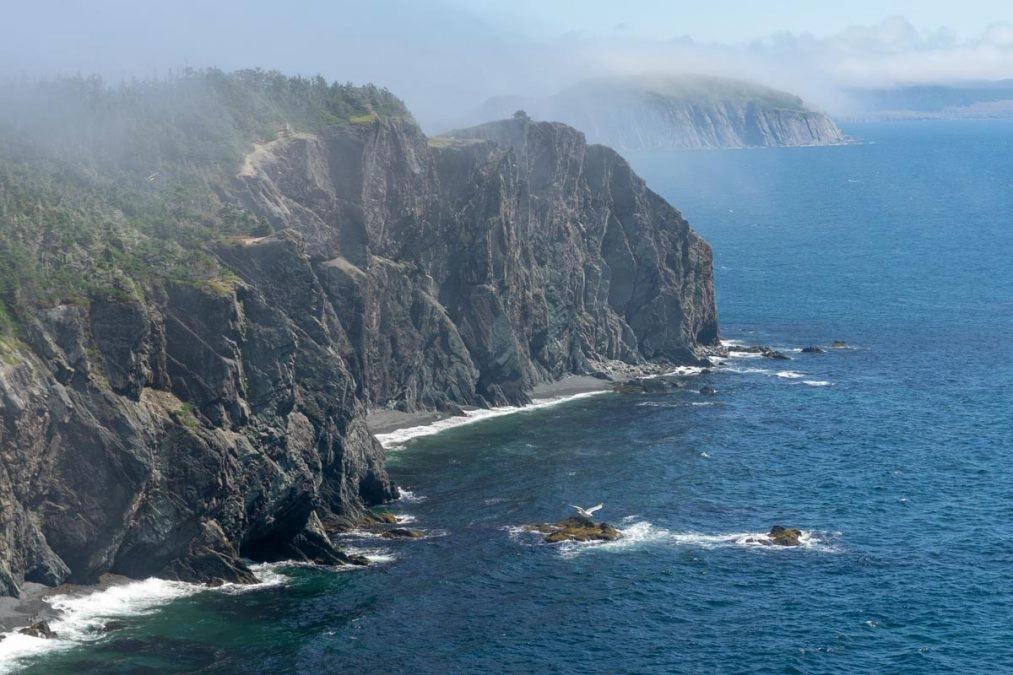 Port Rexton is also home to one of my favorite coffee shops in Newfoundland – Two Whales. They serve a variety of veggie-friendly made-to-order sandwiches and delicious sweet treats!
Another place you'll want to check out here is the Port Rexton Brewery. It's not only home to some of the best local craft beer on the island, but a food truck called oh my cheeses. That should sell itself.
Port Rexton doesn't have a ton of places to stay, but it is home to the Skerwink Hostel, which is a great option if you're backpacking Newfoundland, as you can connect with other travelers here.
Port Union
Continuing along Highway 230 towards Bonavista, you'll go by Port Union, which is a small community worth stopping into. Port Union has an interesting history; it is the only union-built town in North America. While there, you can visit the restored factory building or just walk around and learn about the town's story through the interpretive signs.
There are also Discovery trail hikes around Port Union to go on. Murphys Cove to Lodge's Pond is a 7.7km loop trail with gorgeous coastal views, as well as a fossil site with 560-year-old million rocks that contain abundant Ediacaran fossils. They are similar to the fossils found at Mistaken Point on the Irish Loop!
Elliston Newfoundland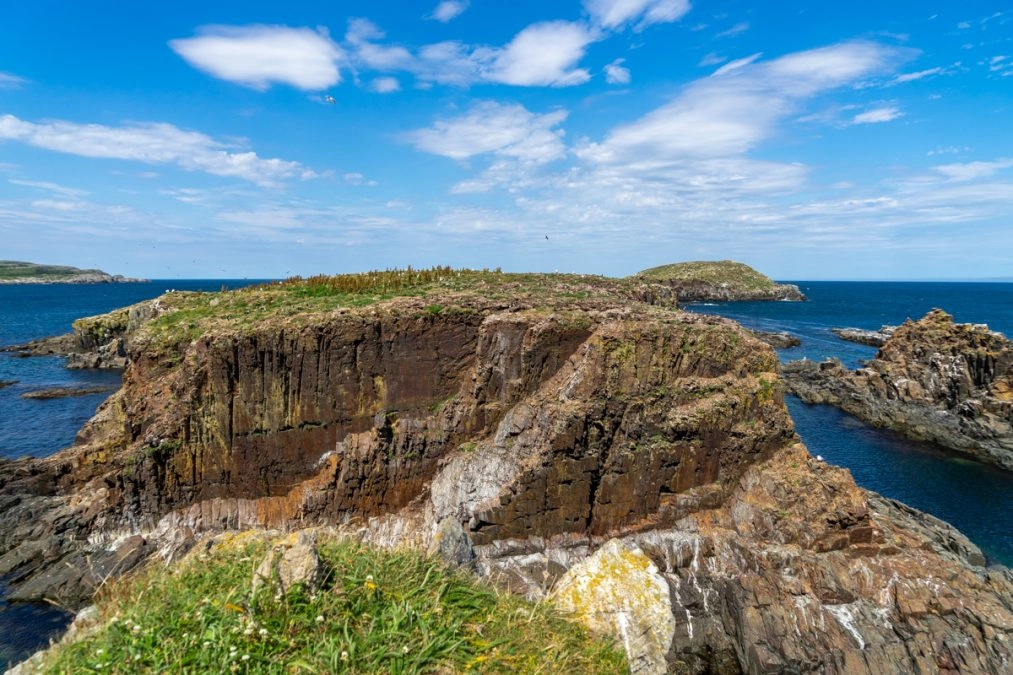 Elliston is a great place to go to see puffins in Newfoundland! It's actually one of the best places to see puffins from land in all of North America. This is an amazing ethical wildlife encounter that should absolutely be on your Bonavista Peninsula itinerary.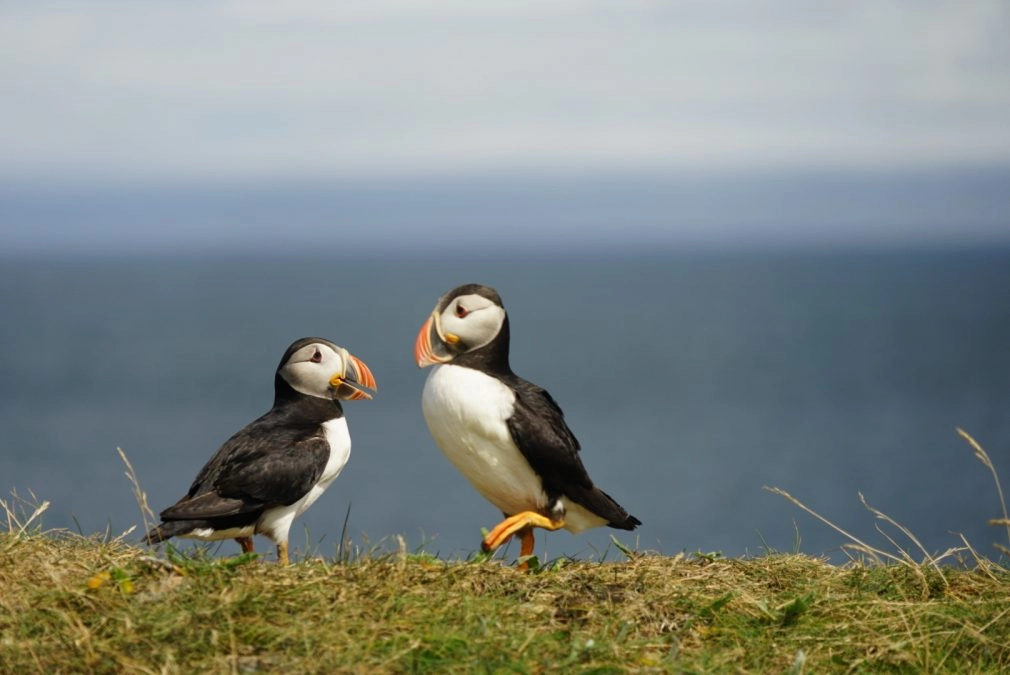 As you drive into the town, you'll see giant puffin themed chairs and an entrance sign where the site is. There's also a small booth where you can make a donation.
The puffins' nest on a small island, which you can get a clear view of from here. There's a grassy area where you can watch the puffins fly around and dive into the ocean for fish.
While we were watching the puffins, one came over right by me! I couldn't believe my luck until another one came. And then two more. It was a puffin party! I got the best photos that day, it was so exciting.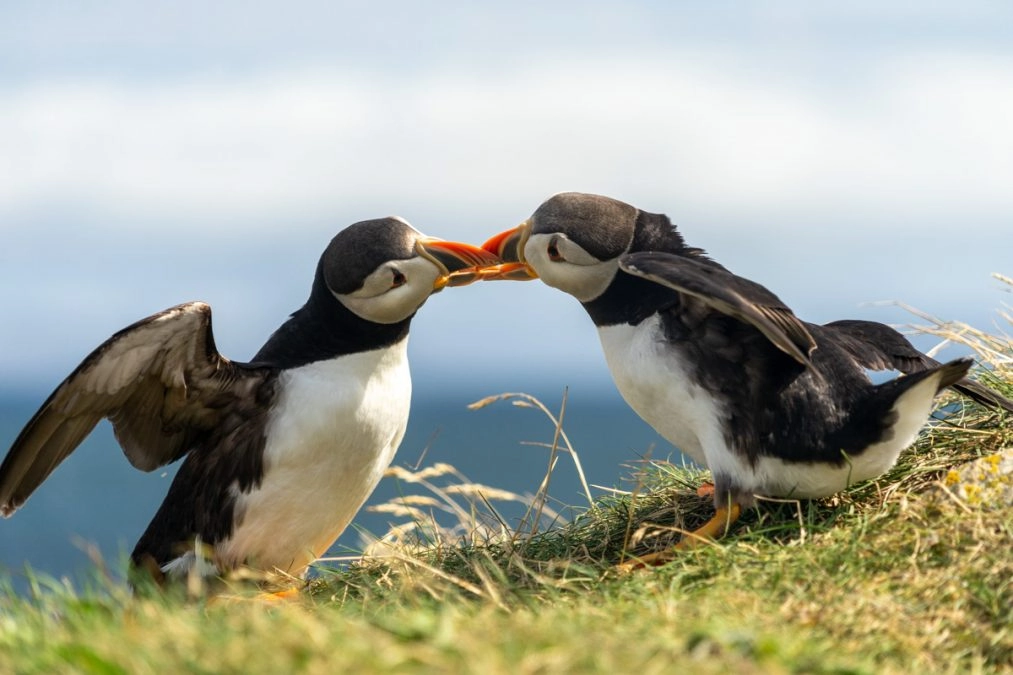 Elliston is also the root cellar capital of the world. These cute little things were used as storage for vegetables and other food during the long, harsh winters. Some are as old as 130 years!
There are over 100 root cellars that you can see throughout the town of Elliston. There are some by the puffin nesting site and more if you continue driving up along Maberly Road. There's also a family on this road who own an adorable miniature pony so look out for him hanging out in the yard.
There's also a Discovery trail hiking path from Elliston to Bonavista called the Klondike Trail. The trail's highlight is by Spillars cove, where you can see impressive sea stacks. If you don't have time to hike the whole trail, you can get to that section quickly from Bonavista.
Bonavista Newfoundland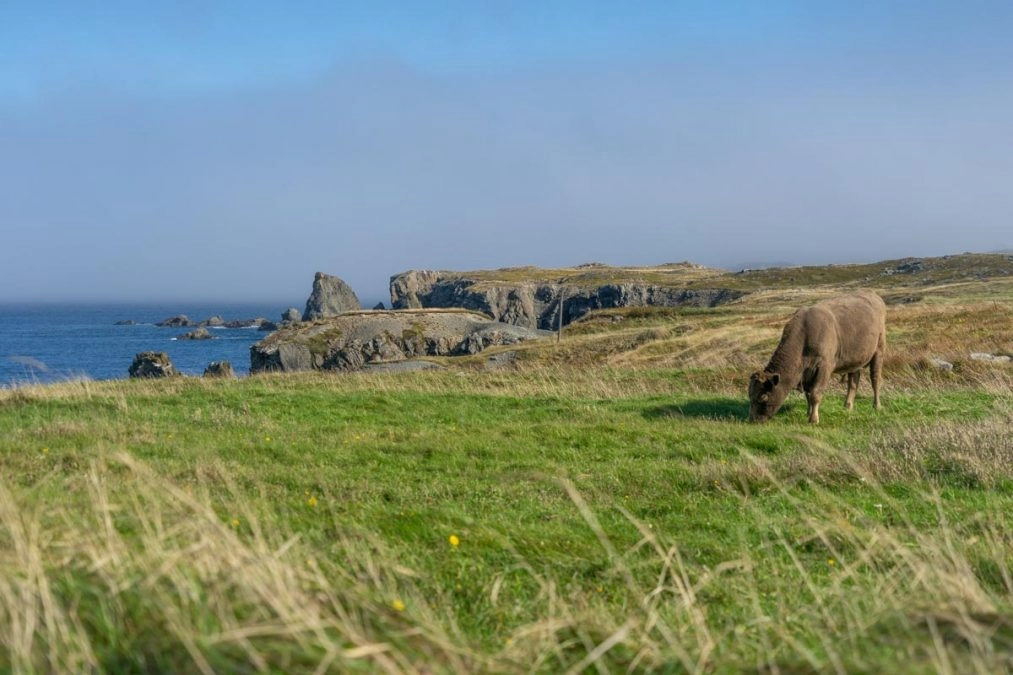 Bonavista is the area's capital, and there's a lot of amazing things to do there. I love everything about Bonavista; it's got an amazing atmosphere. You can see cows and horses just chilling out everywhere here, and there are so many neat geological formations.
Things to do in Bonavista NL
Visit Dungeon Provincial Park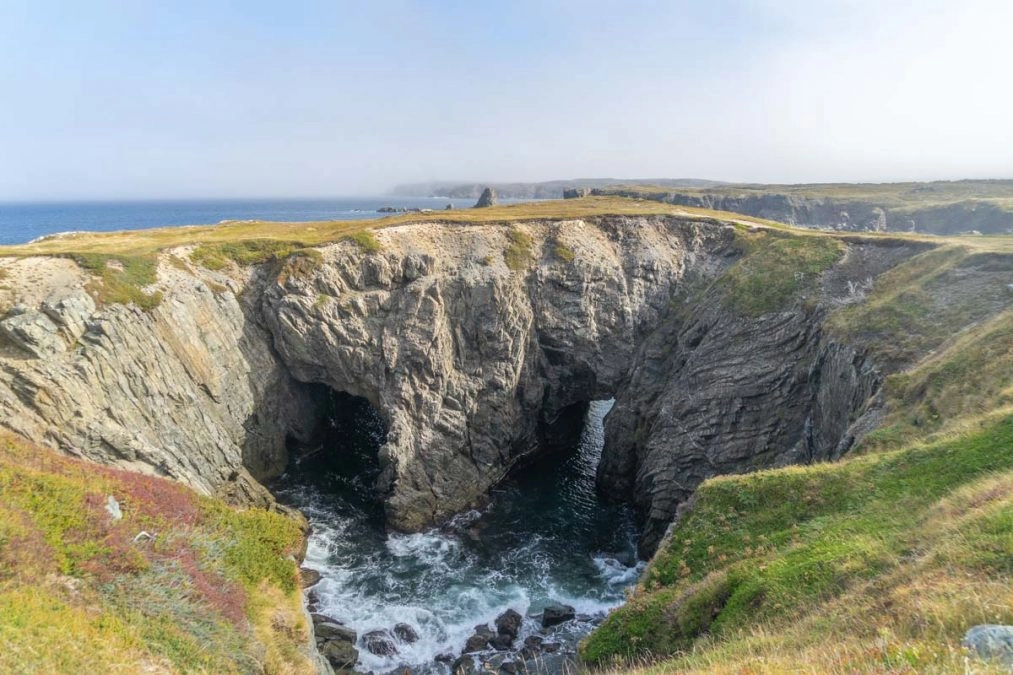 Dungeon provincial park is one of my favorite places in Bonavista. It's a collapsed sea cave with a natural archway carved by the sea, one of the coolest geological formations I've seen in Newfoundland. The views are gorgeous from here too!
Bonavista Lighthouse
Another great place to visit here is the Cape Bonavista Lighthouse, close to the dungeon provincial park. From there, you can take the 3.5 km cape shore trail, which follows the outline of the coast. It's a popular whale-watching spot! There are also some cliffs near the lighthouse where puffins nest, although Elliston is my favorite place to see them.
Check out the Historical Site
There are also a lot of historical sites to visit in Bonavista. One of the best is Ryan Premises National Historic Site, which is a preserved example of a large-scale merchant operation in a Newfoundland outport. There's also the Mockbeggar Plantation, a museum site that tells the story of life in Newfoundland in the 1930s and 1940s,
Another site worth checking out is the Ye Matthew Legacy interpretation site, where you can see a replica of the boat John Cabot sailed across the Atlantic from England to Bonavista 500 years ago.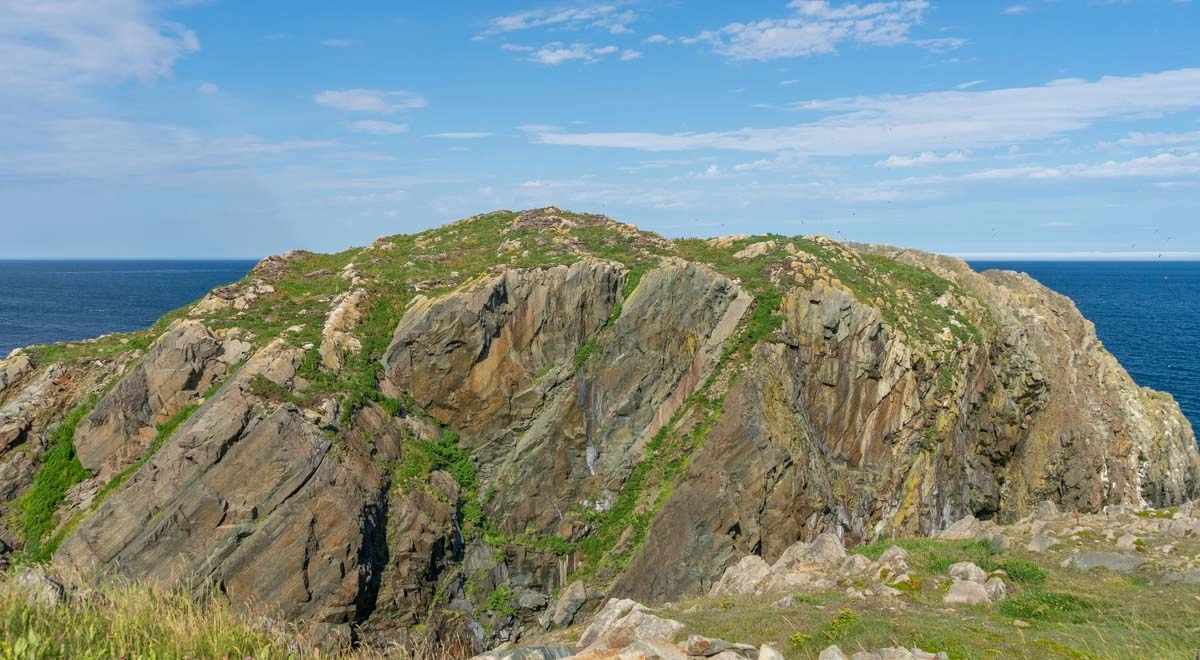 Eat & Drink
There are a lot of great places to eat around Bonavista. If you're visiting during the summer, stop in Sweet Rock ice cream on Church Street. It's my favorite ice cream in the province.
Church Street is the main commercial drag in Bonavista, and there are also some great shops to visit there. Check out East Coast Glow for local cosmetics using natural ingredients. They make great gifts!
Boreal Diner is a great place to dine, and they also have a bookstore upstairs. My favorite place to eat here is the Bonavista Social Club, which serves delicious wood-fired pizzas made with fresh, local ingredients.
For an entertaining evening, there's also the Garrick Theatre. They always have an interesting live performance on; check the website for the latest shows.
Places to stay in Bonavista
Bonavista has even more places to stay then Trinity. If you're backpacking, there's a hostel – the HI-Bonavista hostel. The hostel owner is super nice; he let me stay here while I was looking at a camper van to buy even though the hostel was closed!
There's also a ton of cute cottages and vacation homes for something private. Look on Airbnb for the best deal!
Bonavista Peninsula Itineraries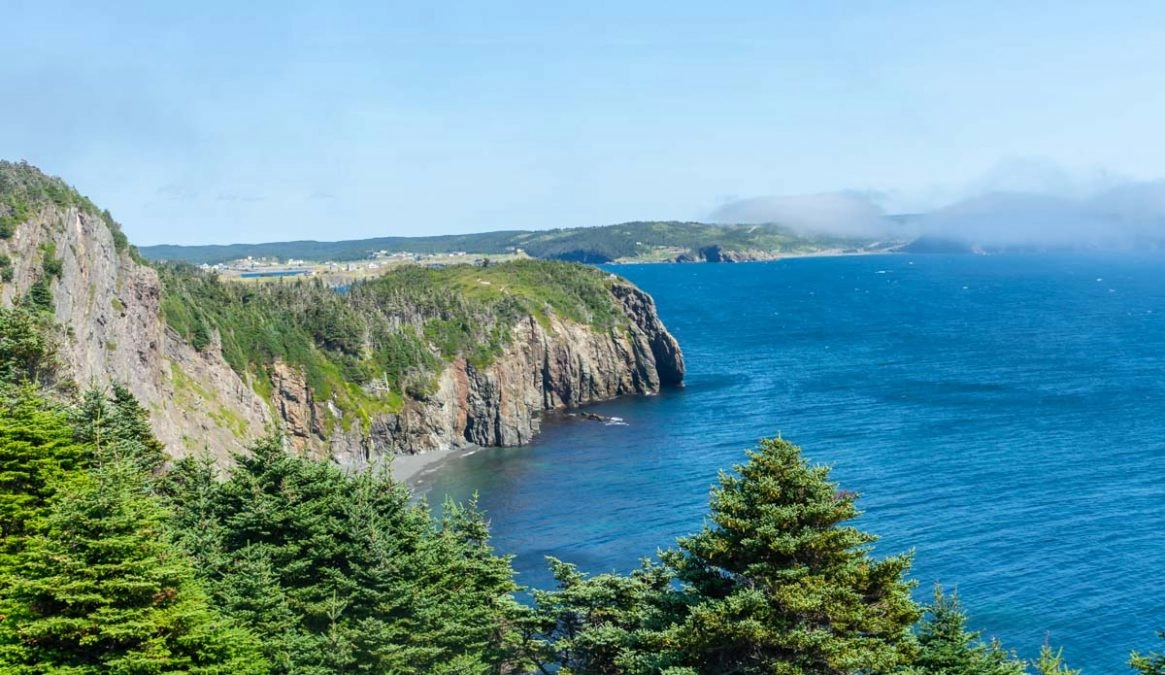 There's a lot to see and do on the Bonavista Peninsula, so I'd recommend spending at least three full days. More if you have it! Here's an example itinerary of what your time could look like.
Day 1: Arrive in Trinity and take a stroll around the town to check out the historic sites. In the afternoon, join a boat or kayak tour to look for icebergs or whales. At night, relax in your cottage or check out a show at the rising tide theatre.
Day 2: Head out to Port Rexton to hike the Skerwink Trail in the morning. Afterward, enjoy a beer at the Port Rexton Brewery or grab lunch and a coffee at two whales. In the afternoon, head out to Elliston to look for puffins. Spend the night in either Trinity or Bonavista.
Day 3: Explore Bonavista! Check out Dungeon Provincial Park, meet the friendly horses, then take a stroll on the Cape Shore Trail by the lighthouse. In the afternoon, visit one of the historical sites or do some local shopping in town. At night, enjoy dinner at the Bonavista Social Club.
—
Between the stunning landscapes, wildlife, hiking, and history, the Bonavista Peninsula is easily one of my favorite places to go in Newfoundland. It makes an excellent staycation, or addition to your itinerary if you're visiting from away. Have you been before? Let me know your favorite place there in the comments below!
Enjoyed this post? Pin it for later!