This post may contain affiliate links. By clicking and making a purchase through the links, I earn a small commission at no extra cost to you. See my disclaimer for more information. This and display ads allow me to keep the site up to date and give back.
If you're looking for the most beautiful landscapes in Nova Scotia, you need to add the Cabot Trail to your itinerary.
Winding roads through Cape Breton Highlands National Park, charming fishing communities, fantastic restaurants, and endless opportunities for hiking, camping, and waterfall chasing are just some of the reasons you'll love Cape Breton.
A Cabot Trail road trip has been on my bucket list for as long as I can remember. Yet even though I grew up next door in Newfoundland, it only happened in 2020. But that's what the year ended up being about – discovering what's in our own backyard.
This guide will help you plan the best Cabot Trail Itinerary.
This trip was in partnership with the Nova Scotia Tourism board as part of the creator coast campaign. I am so grateful to them for supporting local creators during this time and giving me the opportunity to explore this incredible part of Canada.
Where to Start Your Cabot Trail Itinerary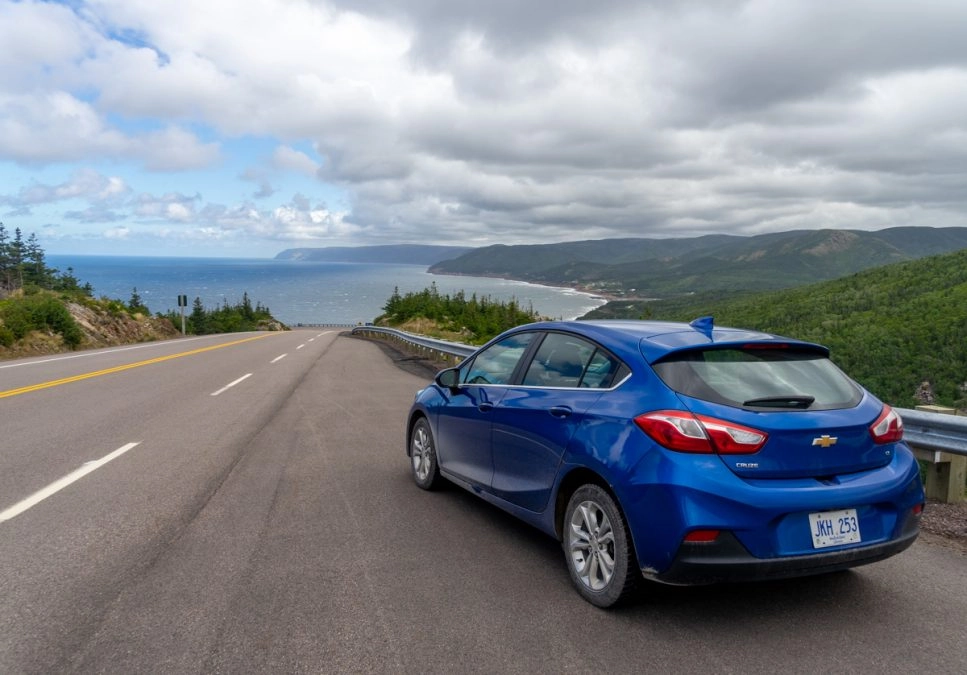 Depending on what direction you are coming from, there are a few options for where to start your Cape Breton road trip.
If you're doing an East Coast Canada road trip and coming from New Brunswick, PEI, or Halifax, you'll take the Canso Causeway onto Cape Breton Island and start in the South. From there, a great first stop is the town of Inverness. It's just an hour's drive from the Causeway.
If you're traveling from Newfoundland on the ferry via North Sydney, start your Cabot Trail road trip in Baddeck, as it's just a 40-minute drive from the ferry.
If you're flying into Nova Scotia, you'll most likely land in Halifax. You can easily rent a car from the airport there – it's about a two-hour drive to Cape Breton.
There's also a small airport you can fly into in Sydney, but I recommend renting a car from Halifax so you can explore other areas of Nova Scotia!
It's also worth spending a few nights exploring Halifax and staying in one of the charming accommodations.
Top Places to Visit in Cape Breton, Nova Scotia
Inverness Cape Breton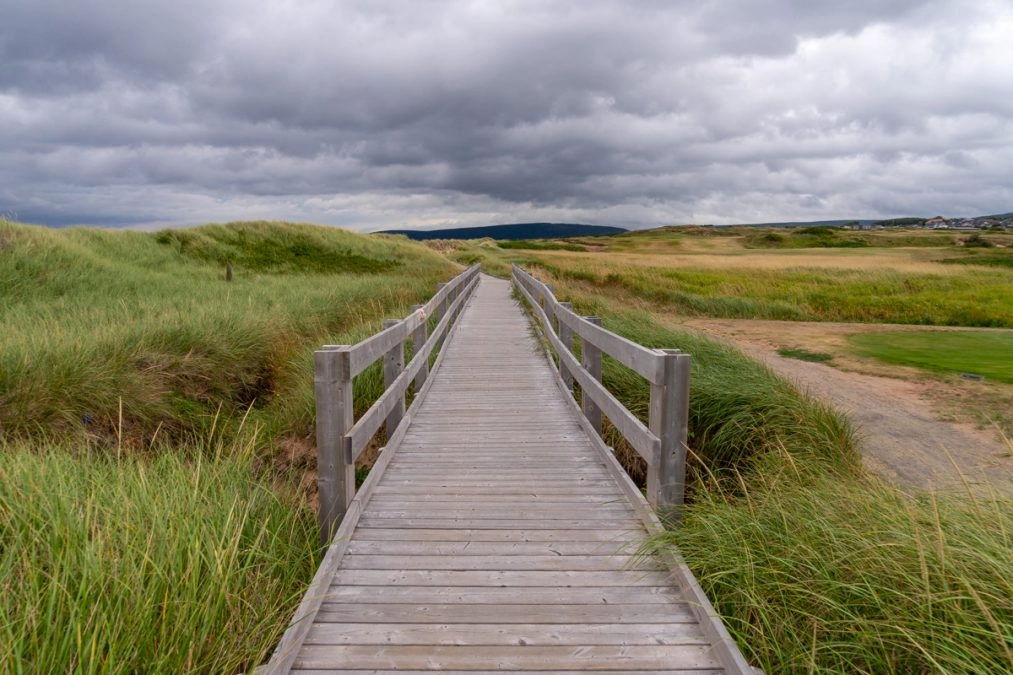 Inverness is a beautiful small town, not to be confused with Inverness, Scotland. Although the two share strikingly similar landscapes along with unpredictable weather and a love for good whiskey.
If you're interested in discovering the whiskeys of Cape Breton, make a stop at the Glenora Inn & Distillery. When you enter Cape Breton Island via the Causeway, take the Ceilidh Trail/Route 19.
It's a gorgeous road, and you'll pass right by the Glenora Inn, which is about 10-minutes before Inverness. There, you can tour the distillery, which is home to North America's oldest single malt whiskey. They also have a delicious restaurant on-site!
Top things to do in Inverness
Golfing in Inverness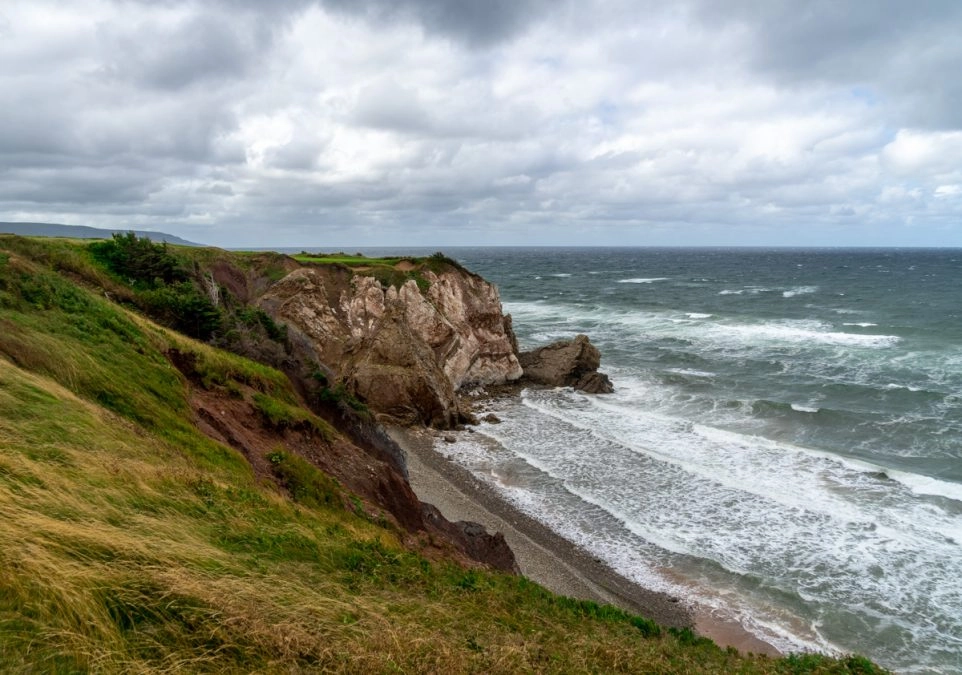 The Cabot Trail is home to one of the world's best golf resorts, Cabot links, where I stayed in Inverness. Honestly, I'd never played golf before this trip – but when in Rome, right?
I booked a golf lesson with one of the instructors there, who patiently taught me as I swung (and missed) more times than I'd like to admit.
After the golf lesson, we drove along the many kilometers of courses at Cabot Links, which is quite impressive.
The golf courses go right along the coastline and in some of them, you are meant to hit the ball over the cliffs/ocean to the hole. My golf skills aren't at that level yet, but I enjoyed the beautiful scenery.
Inverness Beach and Boardwalk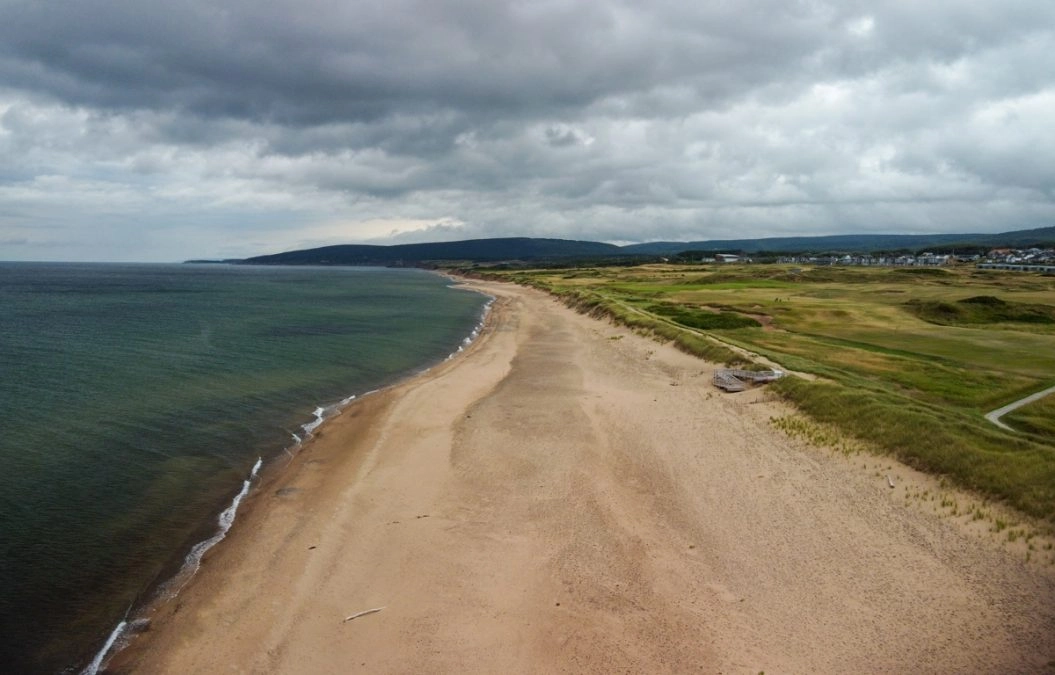 Inverness has one of the prettiest beaches I found while in Cape Breton. You can stroll along the charming boardwalk, which leads you down to the beach.
When I was visiting, there was no one on the beach because a thunderstorm was looming in the sky, but I'd imagine this place would be packed on a hot sunny day.
I didn't even know we had beaches like this in Atlantic Canada; the golden sand is so soft to walk on.
I managed to walk a good while on the beach and made it back to my hotel room just in time before the thunderstorm started! I love watching them from the comfort of inside a warm room.
There's also a beach hut on Inverness beach serving food which I really wanted to try, but sadly it was closed the day I was there.
One of the other content creators on this campaign has written a review of it along with everything else you need to know about eating in Cape Breton.
Egypt Falls Cape Breton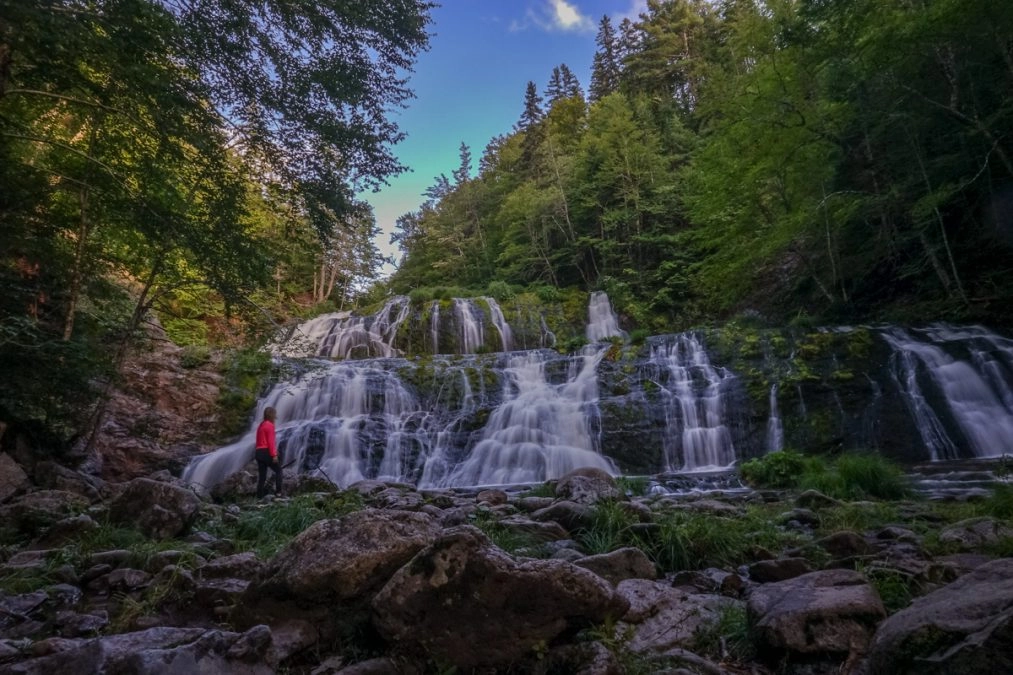 I spent a lot of my time in Cape Breton chasing waterfalls, but Egypt Falls was my favorite. It's just a half-hour drive from Inverness and a 15-minute hike down from the road.
It's a steep hike, but there is a rope there to help you get down. I saw families with small children, so it is accessible.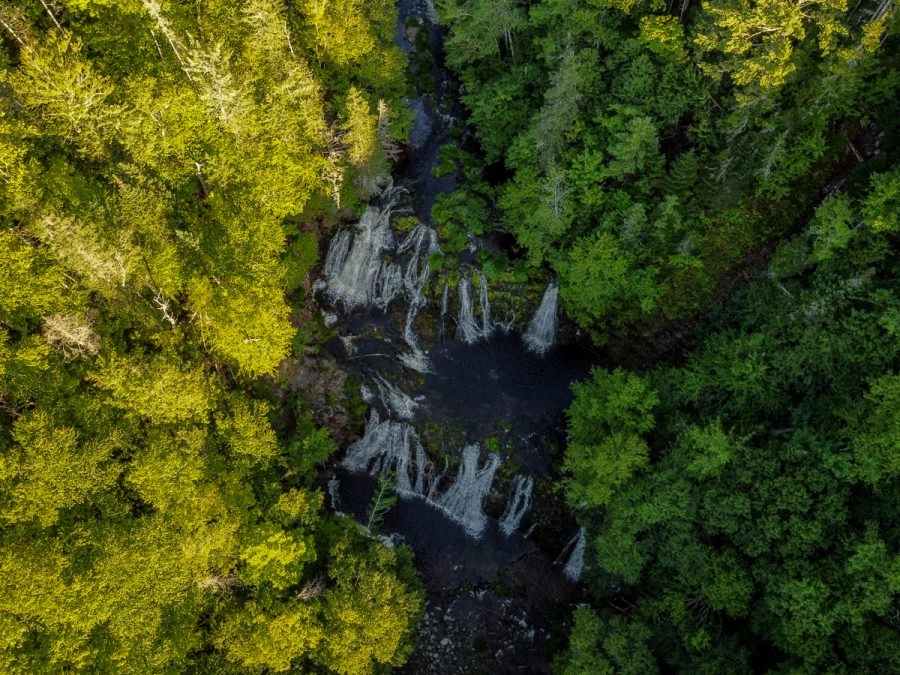 There were a couple of groups of people when I first got to the waterfall, but after a while, I had the entire thing to myself and managed to get my drone up, where I discovered a whole other part of the falls. It's gorgeous. Hiking back out is a lot harder, but the rope is very helpful!
Gypsum Mine Lake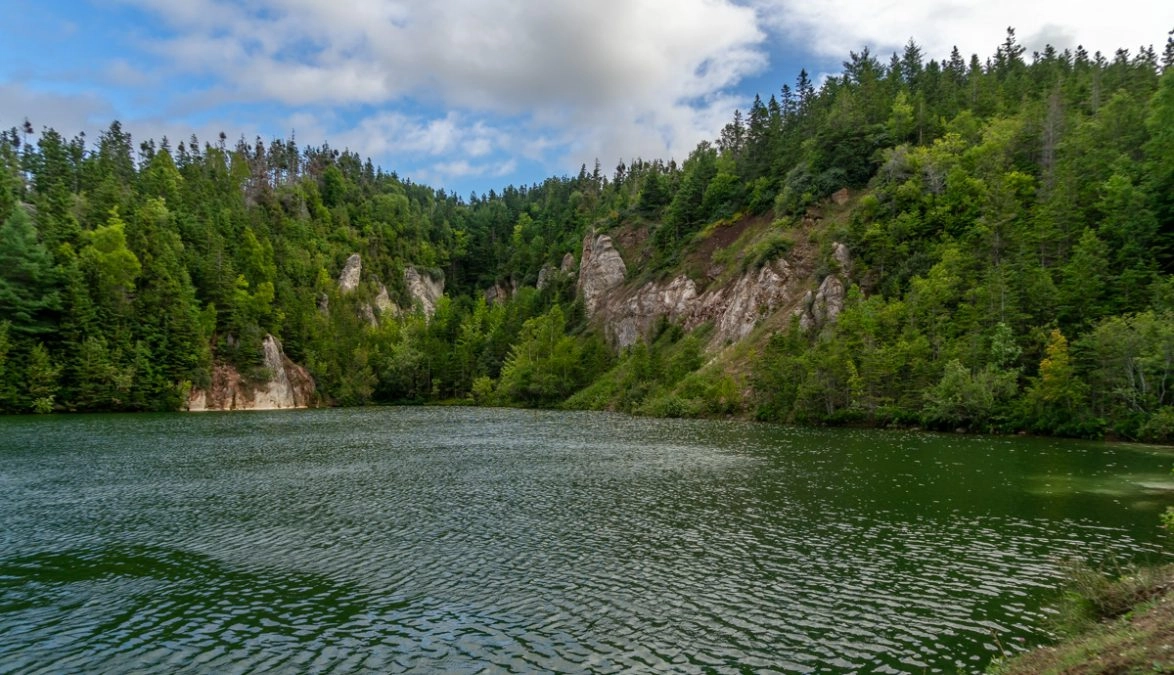 Gypsum Mine Lake is another popular hiking trail/swimming hole in the Inverness area. It's just a 20-minute walk to the lake from the parking lot, which is a stunning turquoise color.
You can also climb to the top for a birds-eye view, but unfortunately, it started pouring on me, and I had to make a beeline for my car. You may be sensing a theme here!
Where to stay in Inverness
If you want to treat yourself, book a room at the Cabot Links golf resort. I was hosted here, and it's one of the nicest hotels I've stayed in. If you're into golf, even better.
This luxury resort has two acclaimed world top 100 courses. But even if you're not into golf, this place is a treat to stay in. It's got award-winning accommodations, private beaches, and three delicious on-site restaurants.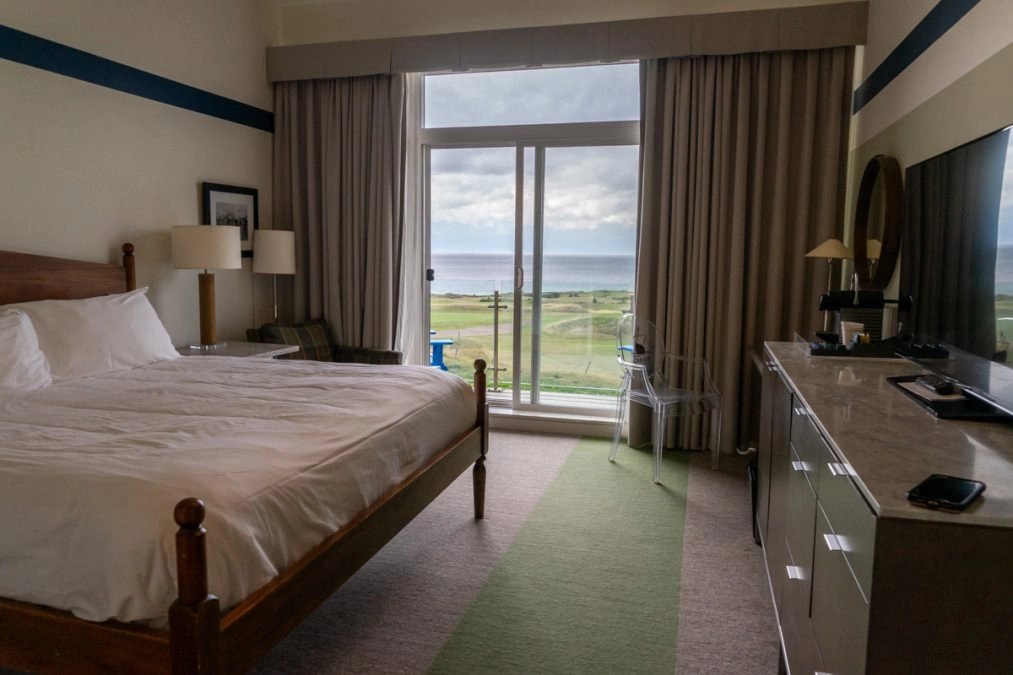 For a more affordable option, check out Tullock Inn & Gifts.
Chéticamp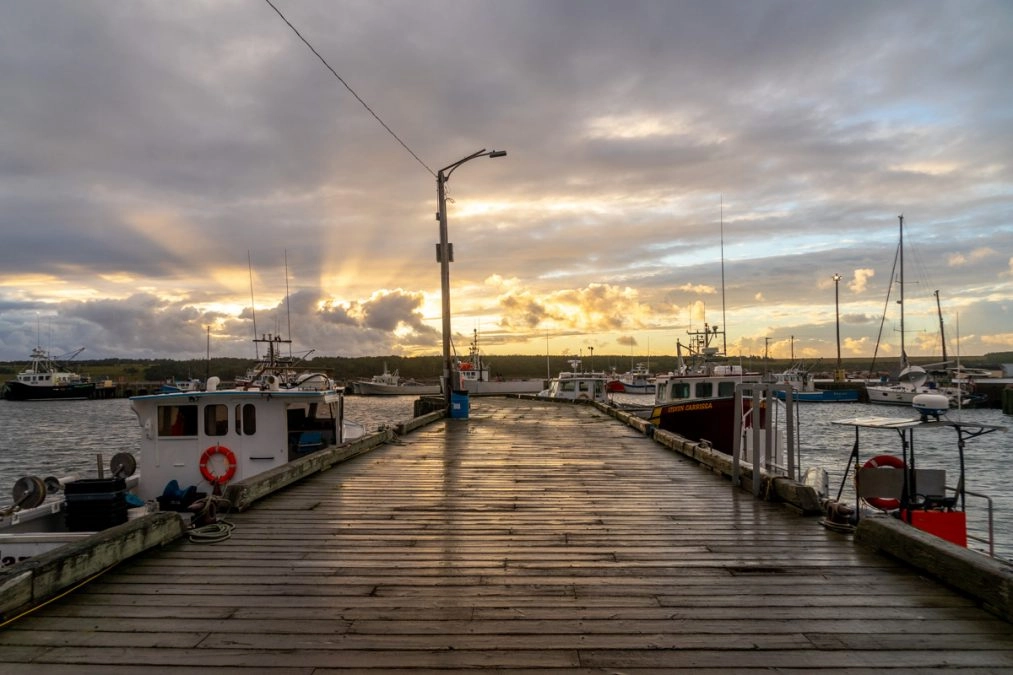 Chéticamp is an excellent place to base yourself if you want to enjoy the many activities in Cape Breton Highlands National Park.
It's just a couple of kilometers away from the park entrance and has great places to stay, wonderful restaurants, and lots of fun things to do.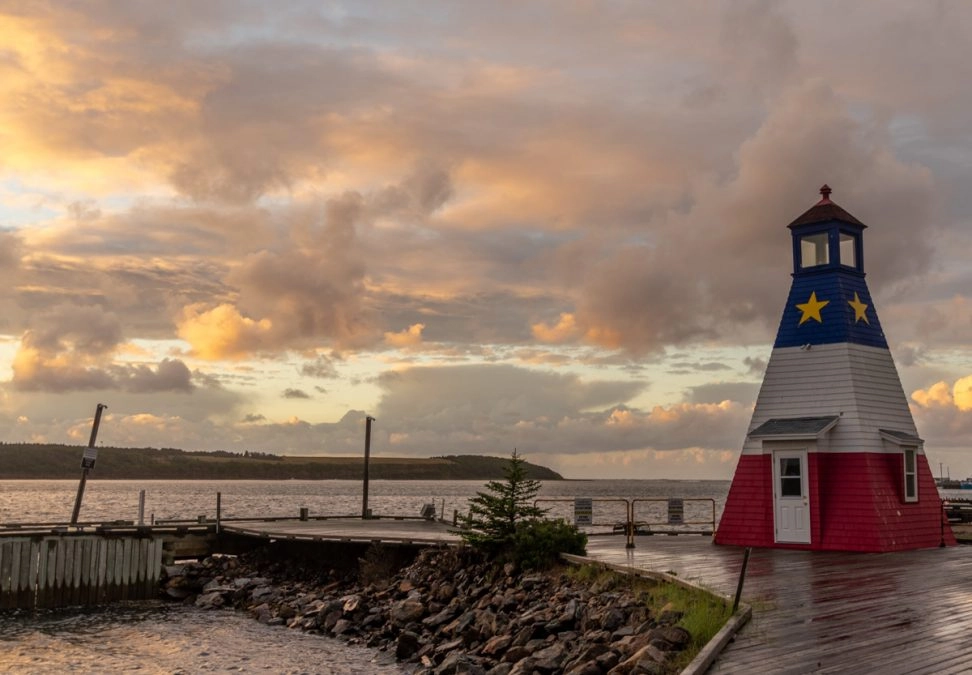 Things to do in Cheticamp
Cheticamp Whale Watching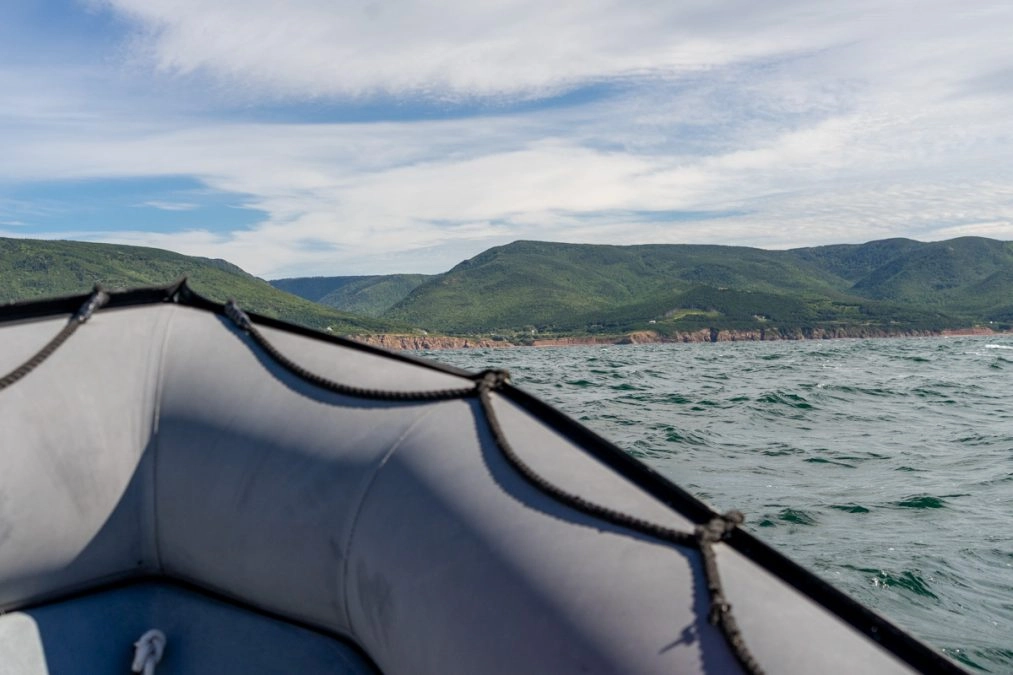 You can go whale watching in Cheticamp, which I really wanted to do, knowing that Cape Breton has some of the best whale watching in the world. But as you may have picked up, the weather was not on my side during this trip.
After six days of whale watching tours being canceled due to high winds, one finally went out on my last day in Cheticamp.
However, we didn't find any whales because the seas were so rough. I've been spoiled with whales and puffins in Newfoundland all summer, so I guess I can't complain too much!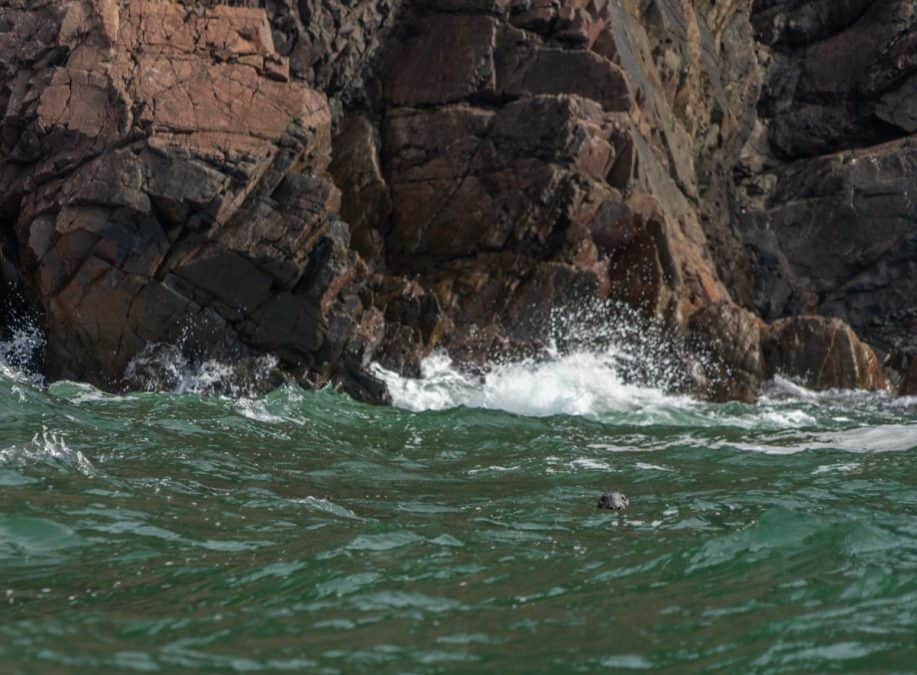 On the bright side, we found some seals, which are so cute to see bopping their heads in the water. And at least I can say I've seen Cape Breton from land, sea, and sky now.
The coastline of Cape Breton is stunning to see from the water, so I think it's worth going whale watching on the Cabot trail regardless.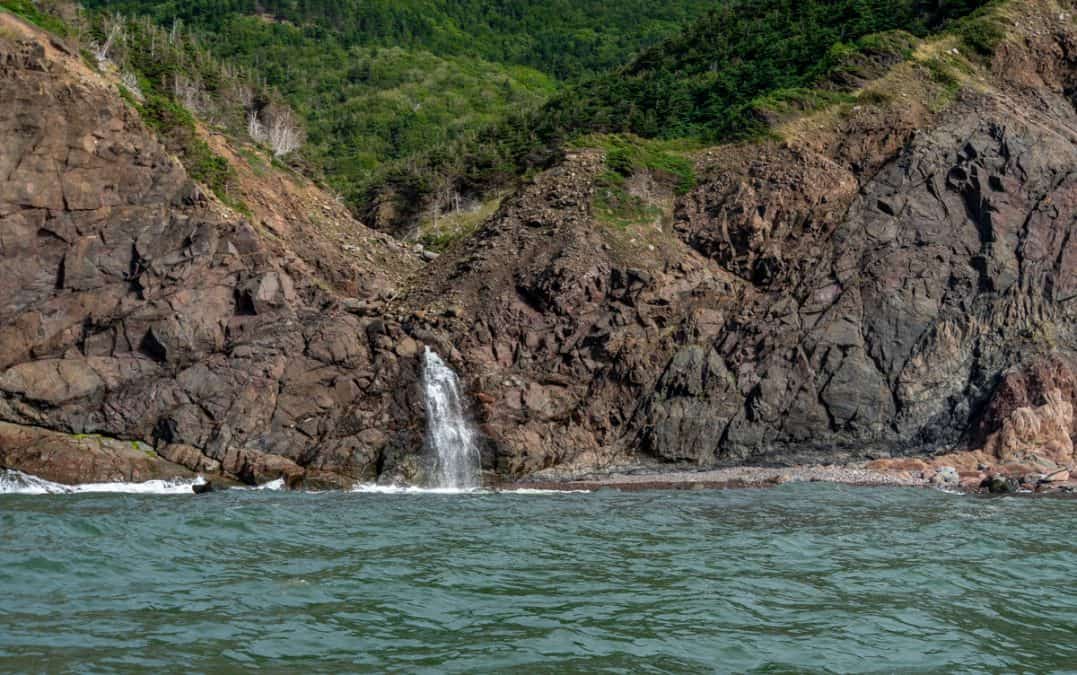 Also, the whale watching tour operators here are so confident that they will offer you a refund if you don't see any whales. So, what's the harm in trying?
Helicopter Tour from Cheticamp with Celtic Air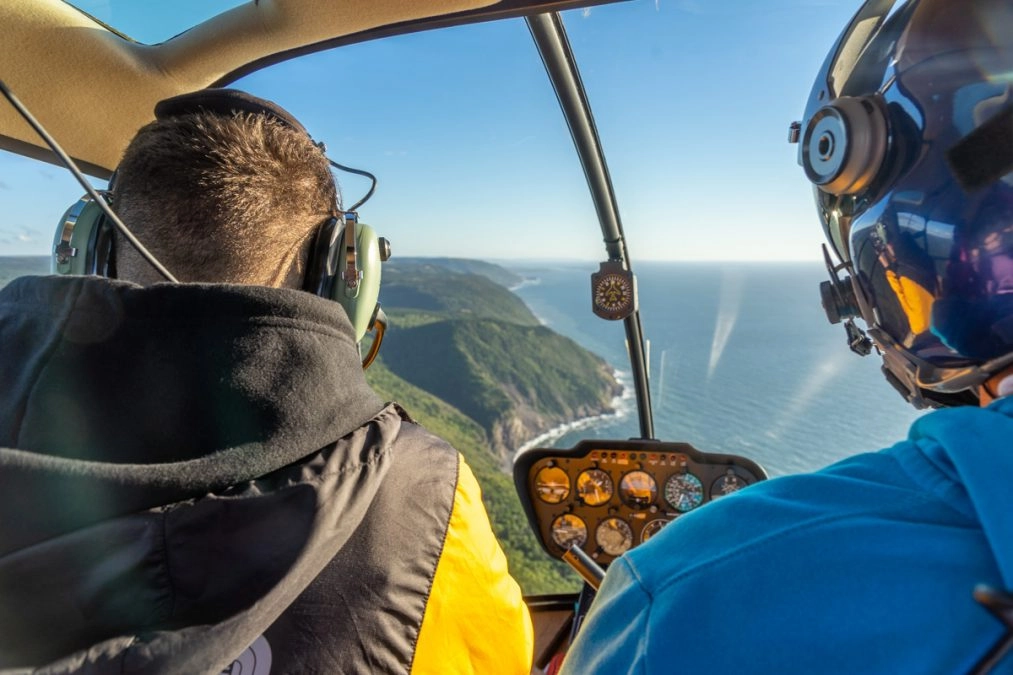 One of my favorite activities from the trip was taking a helicopter tour with Celtic Air Services from Cheticamp. The sun finally came out for me that day, and the views were unreal.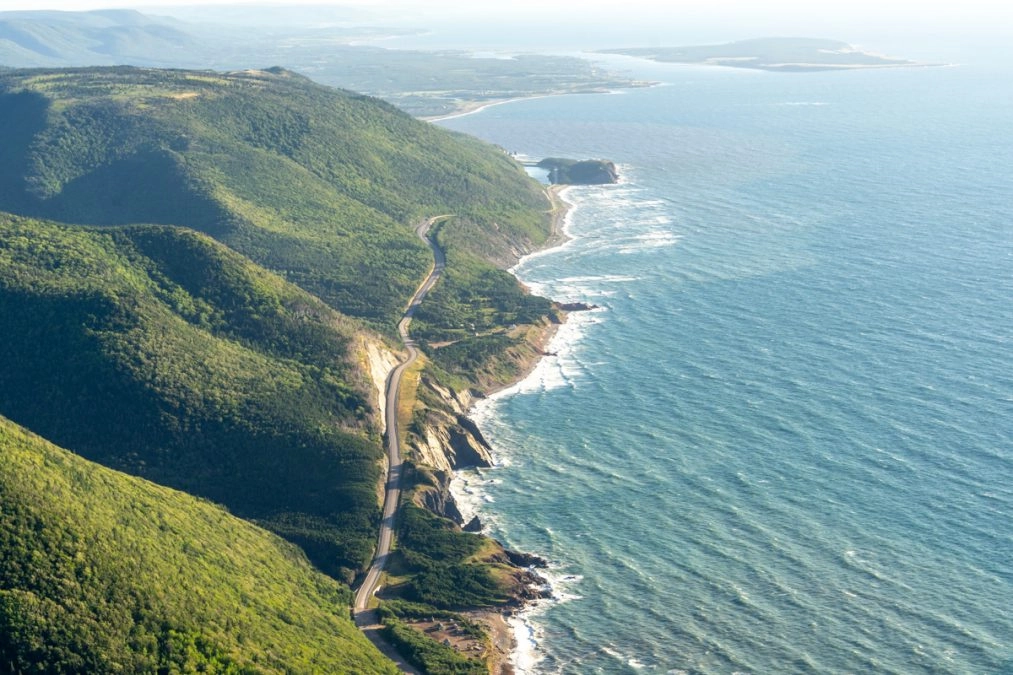 What made the ride even more exhilarating was that we decided to take the side doors off the helicopter before flying! I've been in helicopters before, but this was an entirely new experience.
We flew right over the park and got incredible views of the Cabot Trail, Cheticamp, and the breathtaking landscapes of Cape Breton, including some secret waterfalls. We even flew over Gypsum mine lake!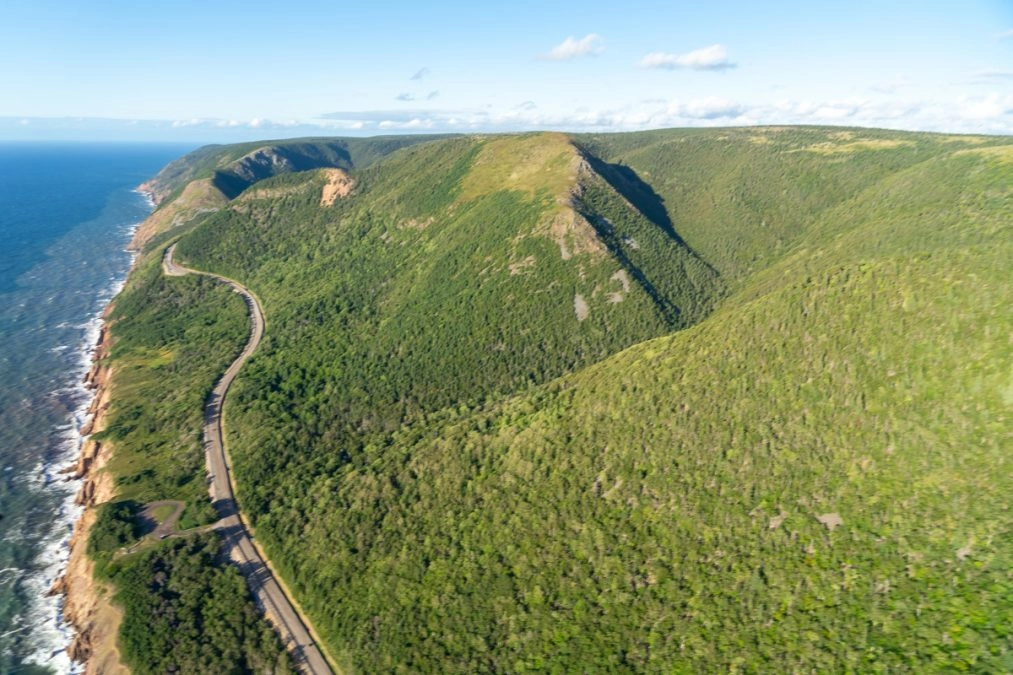 It was such a fantastic experience to get a birds-eye view of one of the most beautiful places in Canada. I can't recommend this experience enough, it's easily one of the best things to do in Cape Breton.
Must eat: Visit L'abri Cafe Restaurant for brunch/lunch/dinner/all the meals. This place is so good I went here twice.
Where to stay in Cheticamp
I was hosted at Auberge Bay Wind Suites, which are these quaint seaside self-contained apartments. The inside isn't luxurious, but it has everything you need for a comfy stay, and the location is perfect.
It's right in the center of town next to the ocean, which you can see from your bed. There's also a cute lighthouse just outside of it and an excellent restaurant attached to the rooms.
Cape Breton Highlands National Park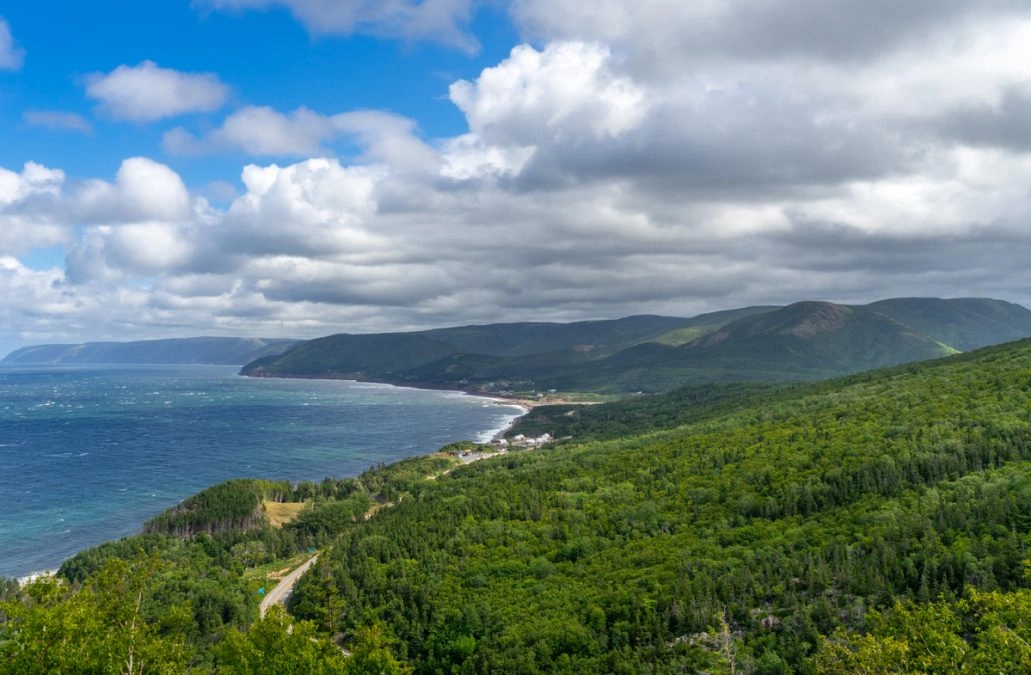 Cape Breton Highlands National Park has been on my Canada bucket list for so long, and it was well worth the wait.
This park is home to one of the most beautiful road trips in the world, but it's also full of opportunities for outdoor adventure, including some of the top hikes in Cape Breton.
You need to have a valid Parks Canada pass when you're inside the park. You can buy them at the entrance just a few km away from Cheticamp.
If you want to go camping on the Cabot Trail, Cape Breton Highlands National Park is the best place for it. You can stay at one of seven Parks Canada campsites – in Cheticamp, Corney Brook, Fishing Cove, Macintosh Brook, Big Intervale, Broad Cove, and Ingonish Beach.
Cabot Trail Hiking
There are 26 hiking trails in Cape Breton Highlands National Park, so you could spend weeks just hiking here. If you're interested in doing that, a great time to visit is during the Hike the Highlands Festival, which takes place every September when the fall colors are in bloom.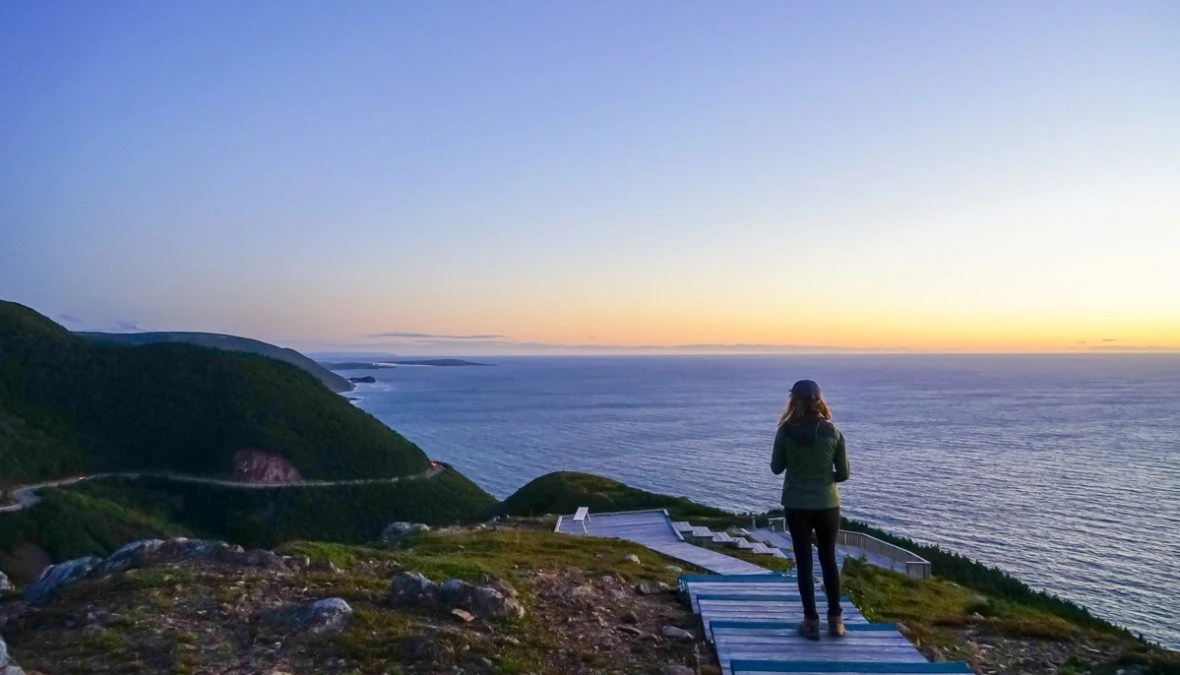 The most popular hike in the park is the Skyline Trail. Hiking the trail at sunset has become a signature experience in the park, so I went to see what all the fuss is about.
I was running late that day, so I actually got there just after the sun had gone down, but it was still stunning to witness.
The trail itself is easy. It's a mostly flat, 8.7km gravel loop. There is a boardwalk and stairs at the main viewpoint, where you get incredible views of the Cabot Trail.
If you're looking for a short trail with fewer people, check out La Chemin du Buttereau. It's a 4.6km path that takes you through a beautiful forest with glimpses of the Chéticamp River. The trailhead is near the turn-off for the Cheticamp campground.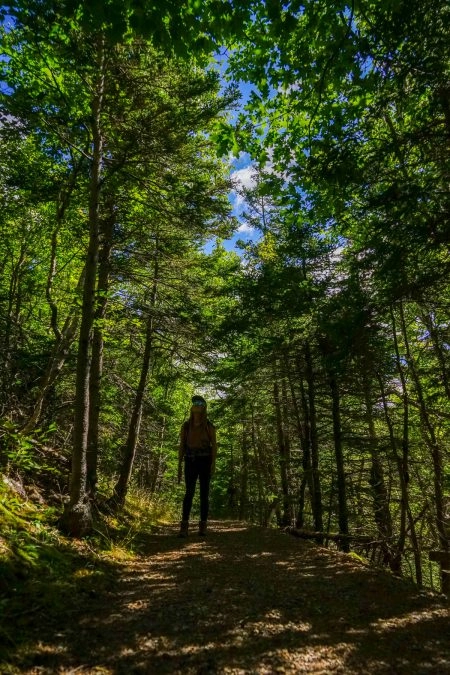 Parks Canada even has a 10 hikes in one day challenge, which will earn you a souvenir magnet if you show proof at one of the visitor's centers! There are so many gorgeous hiking trails in Cape Breton; I wish I could have done them all.
Viewpoints in Cape Breton Highlands National Park
You'll want to stop for photos every two minutes while driving through Cape Breton Highlands National Park, and luckily, they've done a fantastic job building lookout points for you to do just that.
One not to miss is the Cape Breton Highlands Lookout which is shortly after the entrance from Cheticamp.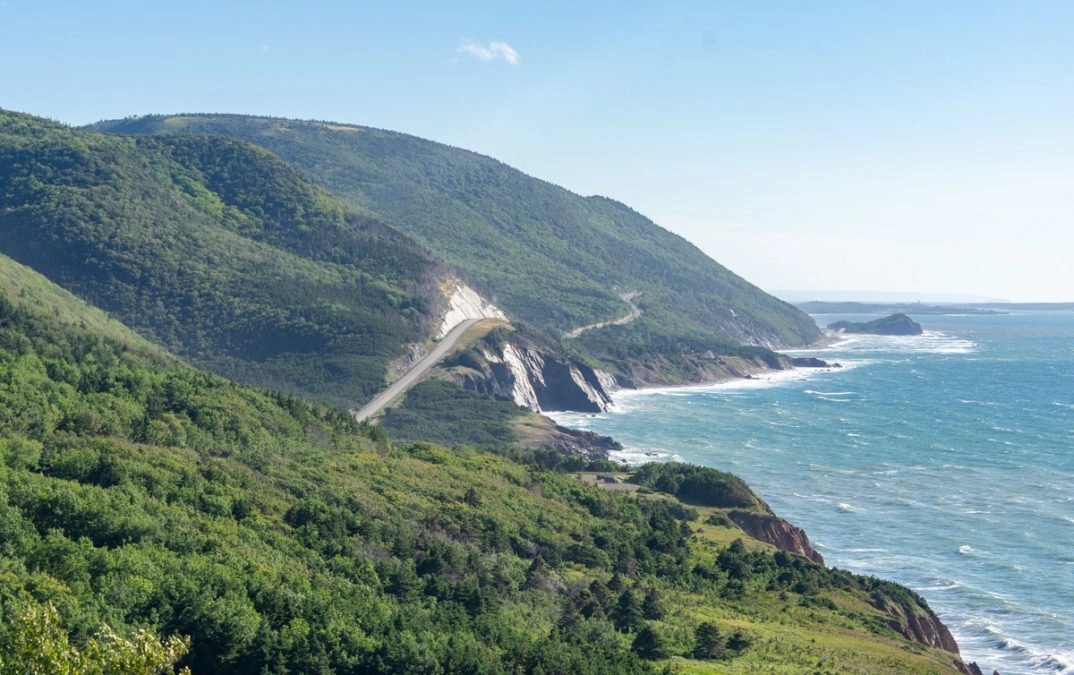 Another fun thing you can do in Cape Breton Highlands National Park is book a Perfect Picnic. You place an order the night before and then pick up the meal, which a local restaurant will prepare. Then you can bring your picnic to a scenic location in the park to enjoy!
Pleasant Bay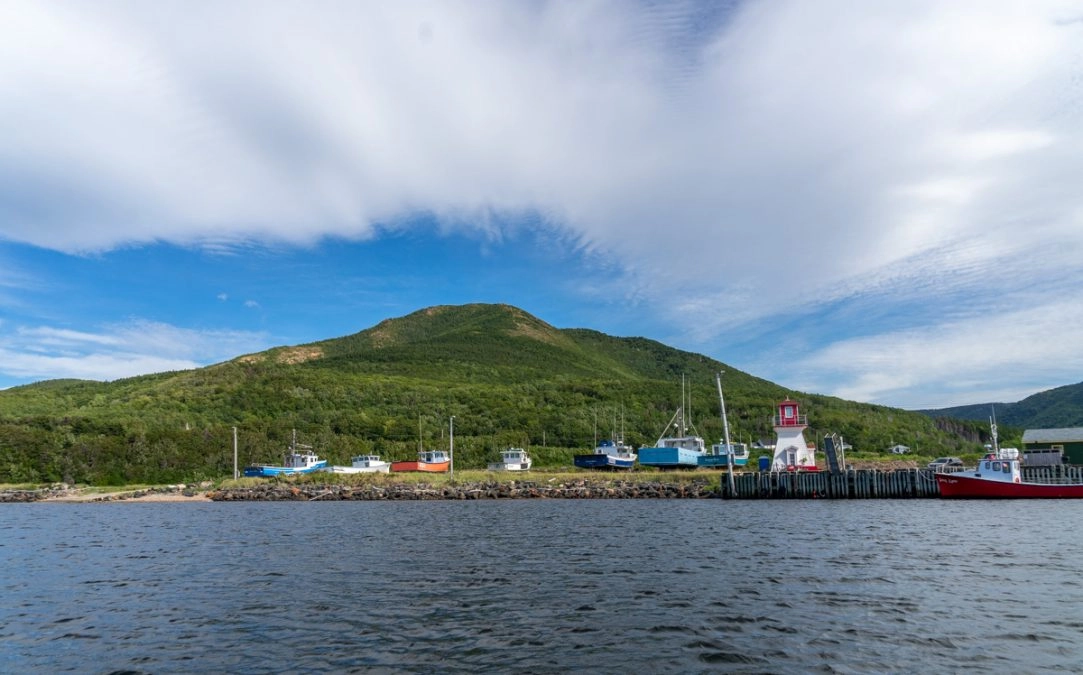 The next town you'll come across driving through on this Cabot Trail itinerary is Pleasant Bay. It's a small quaint fishing village where you can take whale-watching tours.
I didn't get to spend a lot of time here, but there are some lovely places to stay and restaurants. Rusty Anchor is a good one. If you want to stay further in the park then Cheticamp, Pleasant Bay is a good option.
Where to stay: A good option is Mountain View Motel & Cottages, which offers self-contained cottages with kitchens.
Top of the Island – Cape North / Meat Cove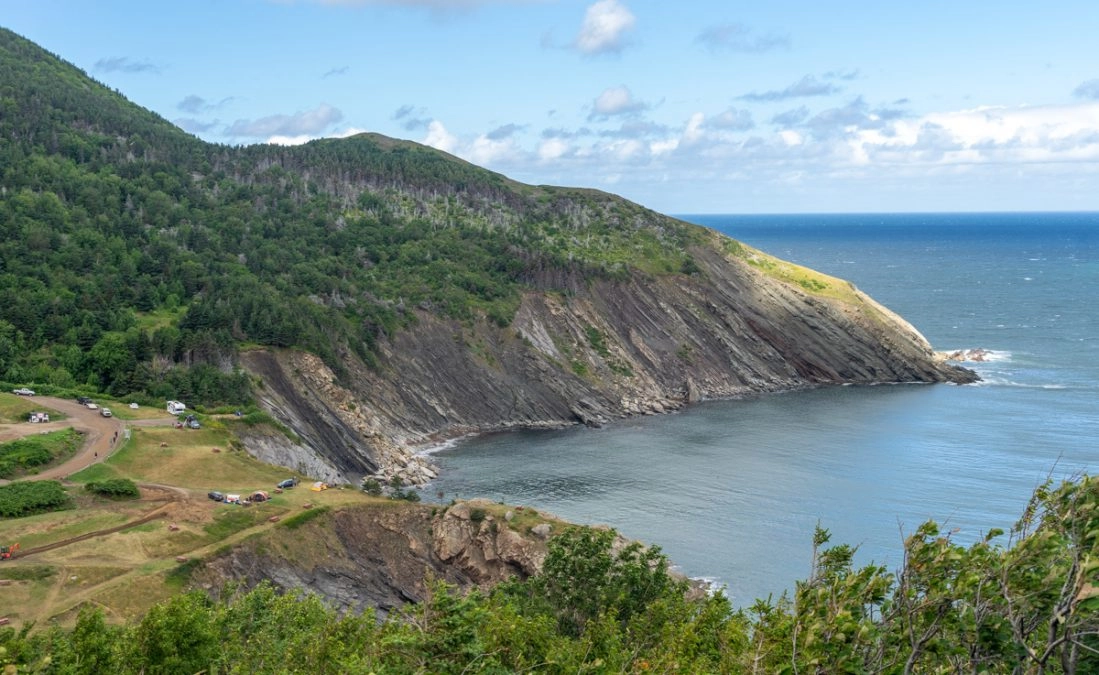 If you want to get off the beaten path from the traditional Cabot Trail itineraries, turn left at Cape North and head up the most Northerly point of Cape Breton.
There's a town called Meat Cove at the very top, which is home to one of the coolest camping spots I've seen in Atlantic Canada. It's right on the cliff – the name is Meat Cove Campground.
The views here are fantastic, but the road to Meat Cove is rough. It's a dirt road, and it's filled with potholes. I drove it in my tiny Chevrolet Cruze, but I was nervous!
Tenerife Mountain Cape Breton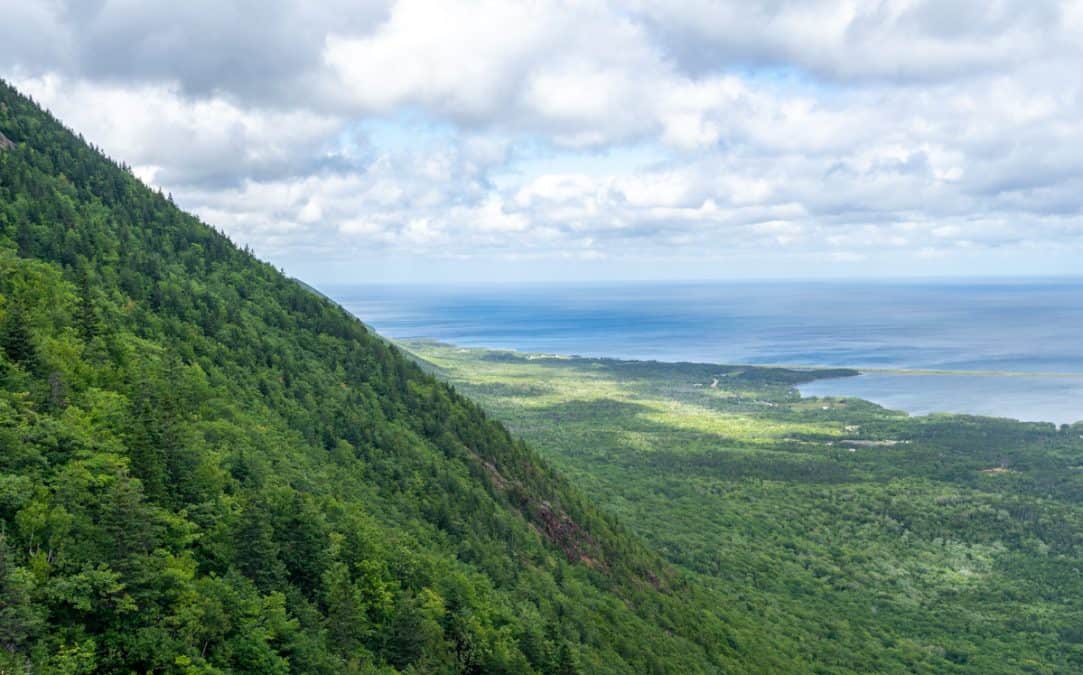 There's a hike on the way up to Meat Cove called the Tenerife mountain trail. It's a short but extremely challenging hike that will give you 360-views of Cape Breton Island.
This hike is not for the faint of heart – it climbs almost 200m at the very end, and it's a scramble up rocks to get to the top.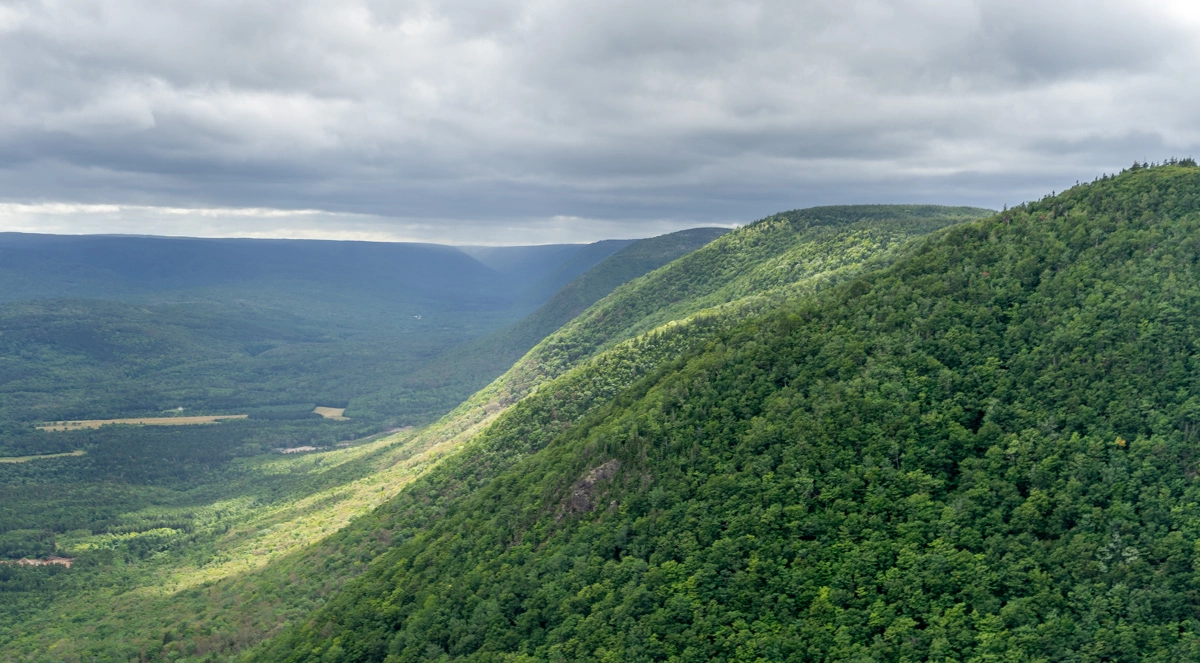 I hiked this solo and had to give myself a lot of encouragement to make it, but I felt so rewarded when I got to the top. The views are unparalleled to anything else in Cape Breton. There's even a guest book you can sign!
The entrance to the hike is a bit confusing, as there's no sign. You turn off at Cape North onto Bay St. Lawrence Road and drive for about 4km.
You will see a small parking area to the right, and the entrance to the hike is across from that. It's also on Google Maps, although that will take you slightly past the actual trailhead.
Ingonish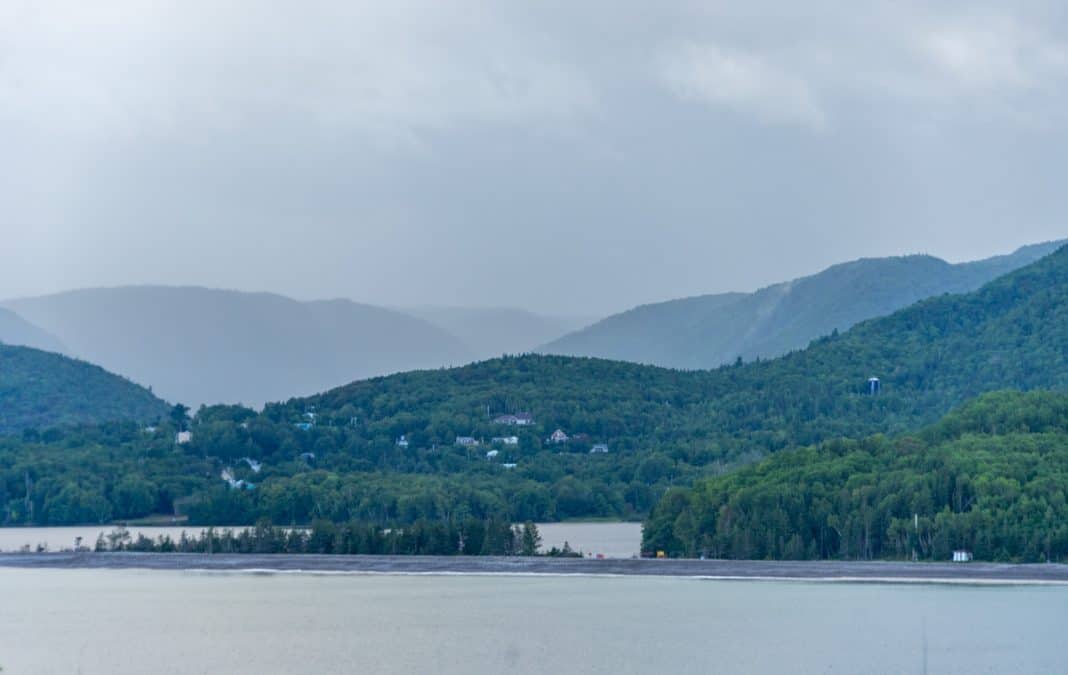 On the other side of the Cabot Trail is the town of Ingonish. It's a great place to stay if you want to feel like you're inside the park while having the amenities of a town.
Things to do in Ingonish
Ingonish has beautiful beaches, whale watching tours, golf courses, and hiking trails. It's home to the Franey Trail, which I've heard is stunning. Middle Head Hiking trail is another popular one nearby. It seems like I will have to make a trip back to Cape Breton – there just wasn't enough time for all the hikes!
Ingonish Beach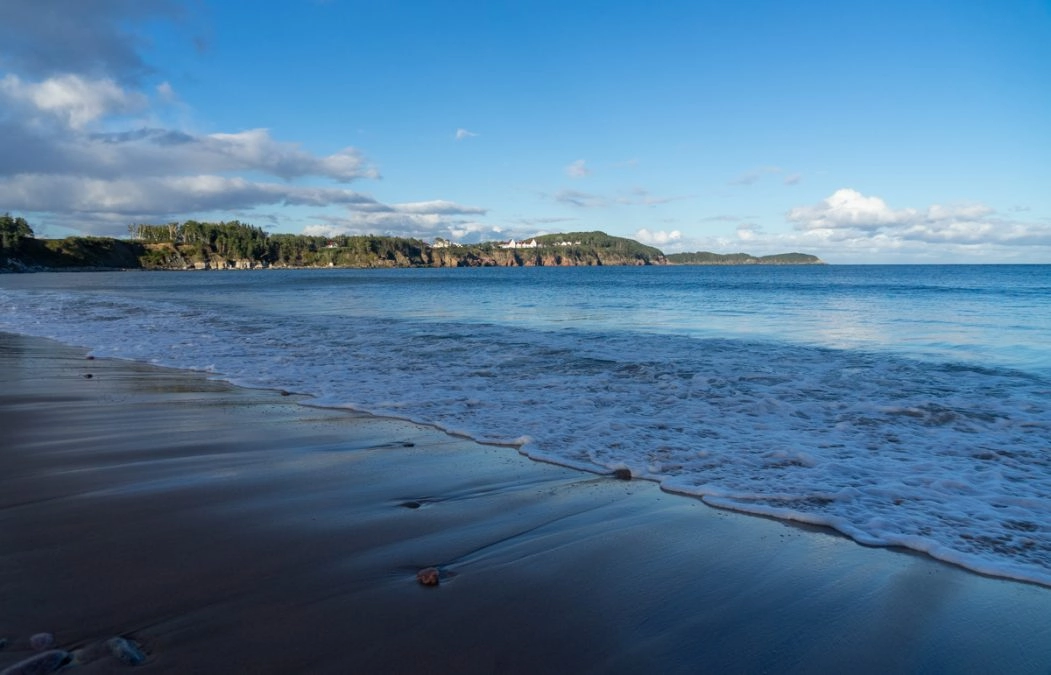 If you do anything in Ingonish, go to the beach. It's absolutely stunning! If you want to see the sun over the beach, you'll have to visit at sunrise, but even the light from the sunset on the other side was gorgeous.
The castle-like building you can see in the background of the above photo is the Keltic Lodge at the Highlands, which is a great option if you want to stay in Ingonish.
Mary Ann Falls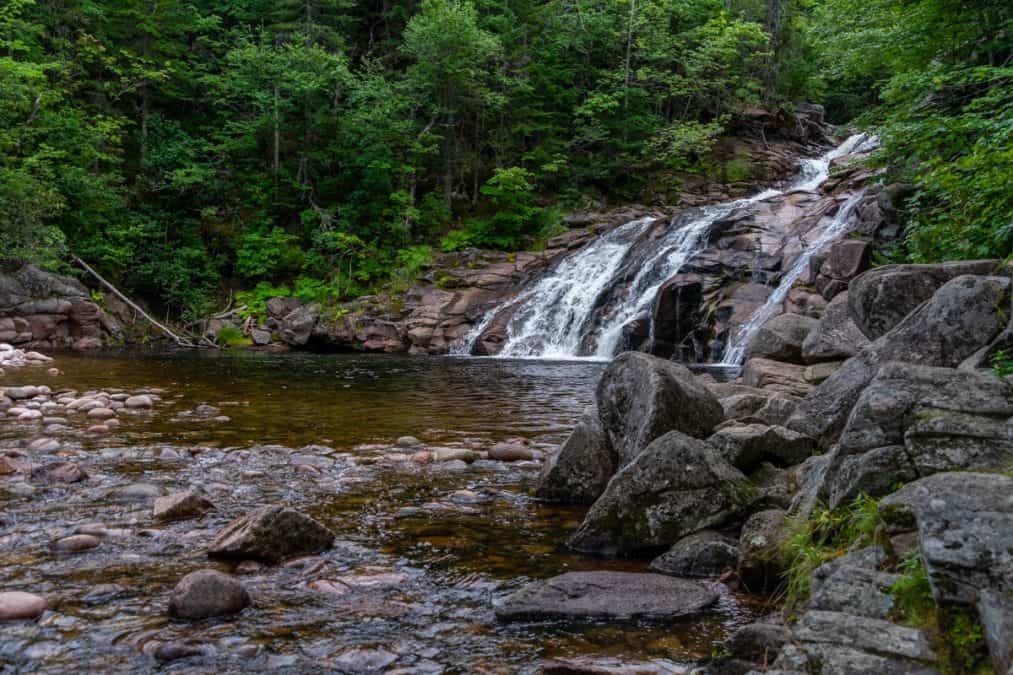 Mary Ann Falls is another beautiful waterfall you can visit in Cape Breton near Ingonish. I stopped here on my way from Cheticamp to Ingonish while driving the Cabot Trail.
The turn-off is well marked with a sign, and then you just follow a dirt road to a parking lot. From there, it's just a short walk to the falls. There are two viewpoints to admire the falls from!
Baddeck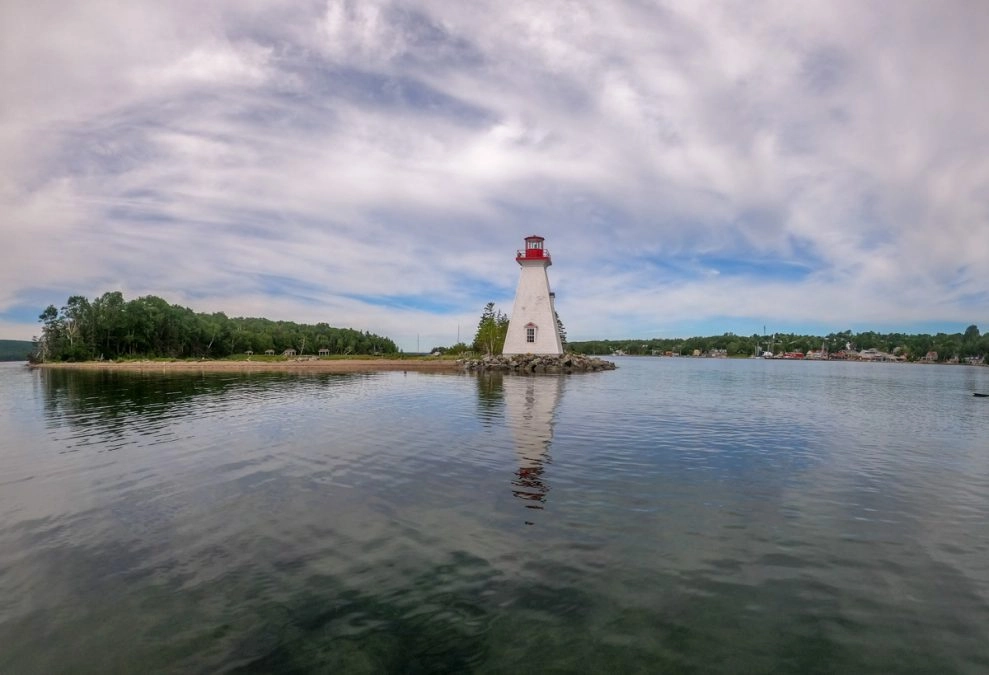 Baddeck is considered the beginning and end of the Cabot Trail, so it's the perfect place to start/end your Cabot trail road trip no matter where you're coming from.
It's a charming town that was founded in the 1900s. Although it's small, there are many places to stay and restaurants here.
Things to do in Baddeck
Water Sports on the B'ras D'or Lake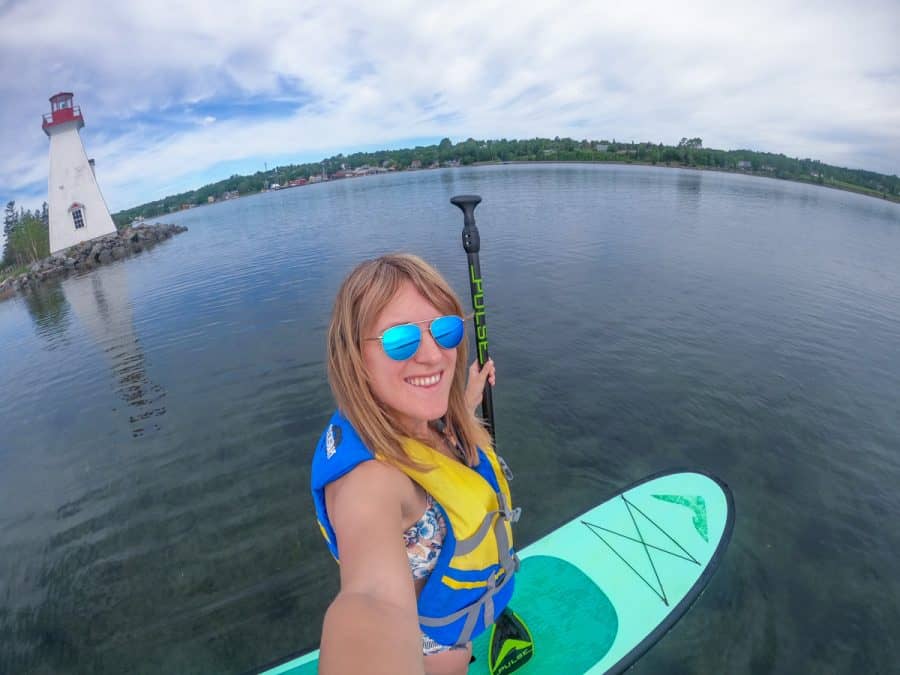 Situated along the shores of the stunning Bras d'Or Lake, Baddeck is the perfect place for water sports such as sailing, kayaking, and paddleboarding.
You can rent kayaks and SUP from the Inverary Resort adventure center and paddle to Kidston Island Lighthouse. Do this in the morning so you can see the reflection of the lighthouse in the water – it's gorgeous!
Uisge Ban Falls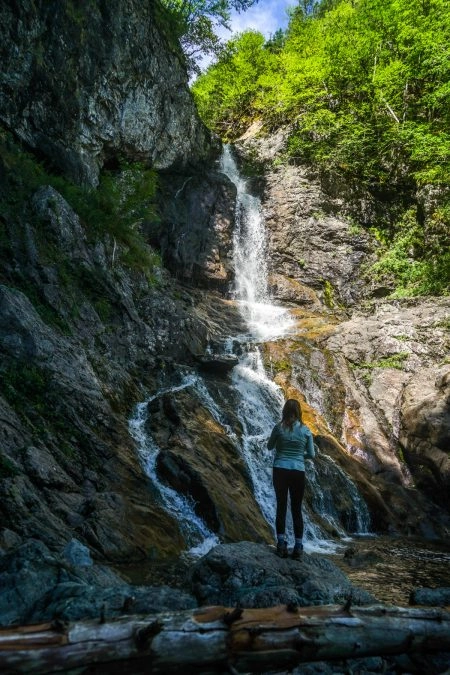 Another waterfall? Of course. I never stop chasing them! This waterfall is inside Uisge Ban Falls provincial park, which you can get to from Baddeck in about twenty minutes.
There's a parking lot inside the park, and from there, it's a half-hour easy walk to the waterfall. There's a lower waterfall you can easily access, but you can also get to the top part by climbing up. It's very steep but doable!
Alexander Graham Bell National Historic Site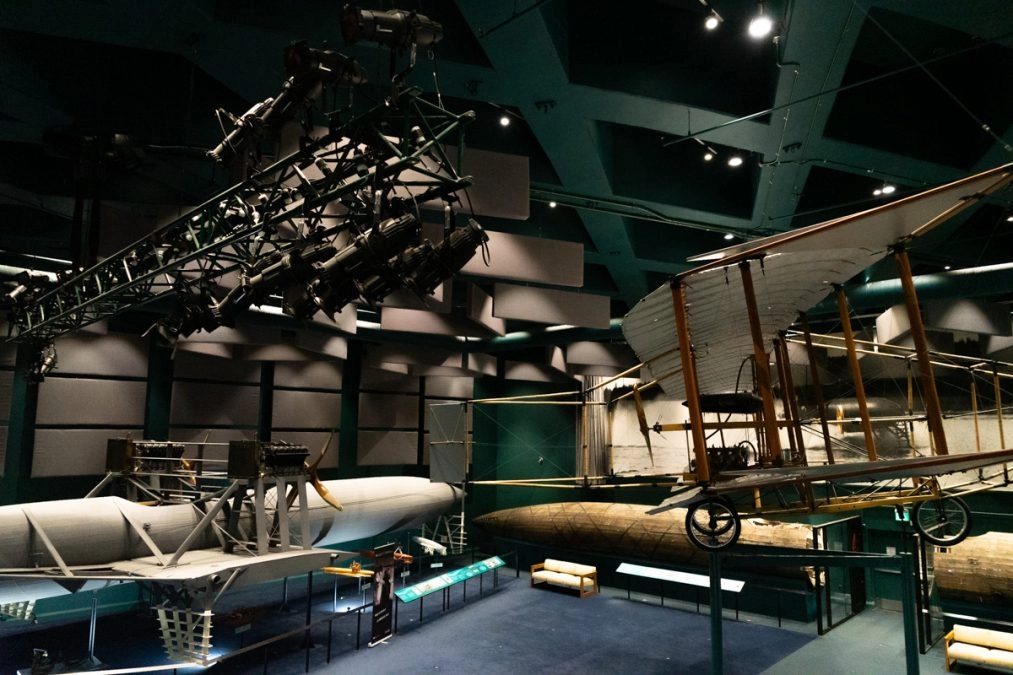 Baddeck is the hometown of Alexander Graham Bell, a renowned inventor best known for inventing the telephone. Parks Canada established the Alexander Graham Bell National Historic Site to commemorate his genius.
Inside the museum, you can learn about the fascinating life of this inventor and see original artifacts, films, and photographs that highlight his scientific and humanitarian work.
Must eat: Baddeck is home to many excellent restaurants, but one I loved was The Freight Shed. It's right on the water, and they have delicious seafood options including the iconic Nova Scotia lobster roll.
Where to stay in Baddeck
I was hosted at Inverary resort, a lovely place set right on Bras d'Or Lake. If you want to feel like you're at a cottage – this is the place!
The interior of the rooms could use some updating, but the facilities are gorgeous. There's a private beach with chairs to relax on, which is the perfect place to soak in the sunset.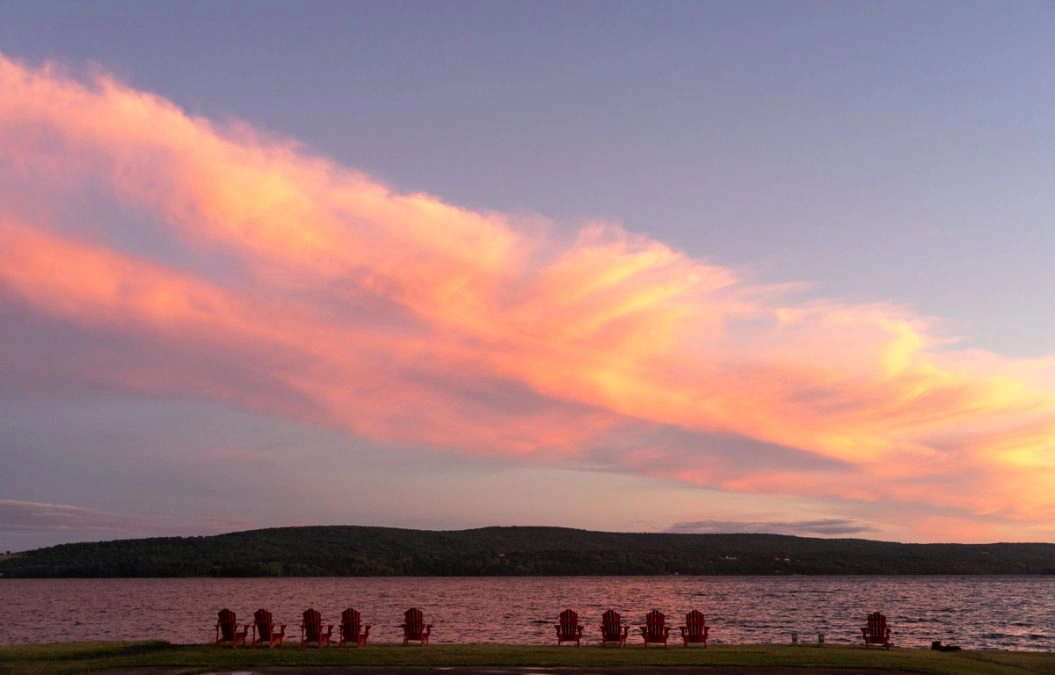 My favorite part about Inverary resort is the onsite adventure center, where you can rent kayaks, paddleboards, jet skis, and boats – you can even rent a floating picnic table!
There's also an on-site spa where you can treat yourself to a massage, pedicure, or manicure. It was raining one of the days I was in Baddeck, so this was the perfect thing to do. Inverary also has a restaurant on-site that serves delicious food and live music daily.
North River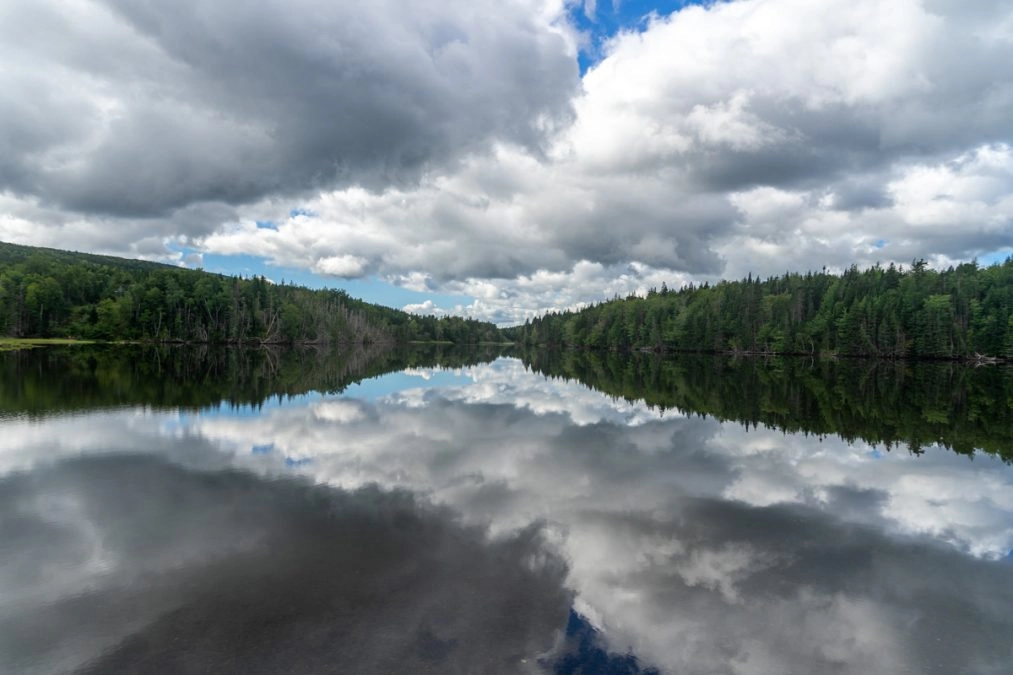 Another gorgeous spot to visit in Cape Breton is the North River, between Ingonish and Baddeck. There's not a lot to do here, but the scenery is spectacular, and it's the perfect place to go if you want to experience kayaking in Cape Breton.
Sydney
Sydney is the capital city of Cape Breton. If you're coming from Newfoundland on the ferry, you'll be arriving in North Sydney which is right next to it.
Sydney has many accommodation options and restaurants, so this can be a good option to stay in if you need to catch the ferry the following day.
Fortress of Louisbourg National Historic Site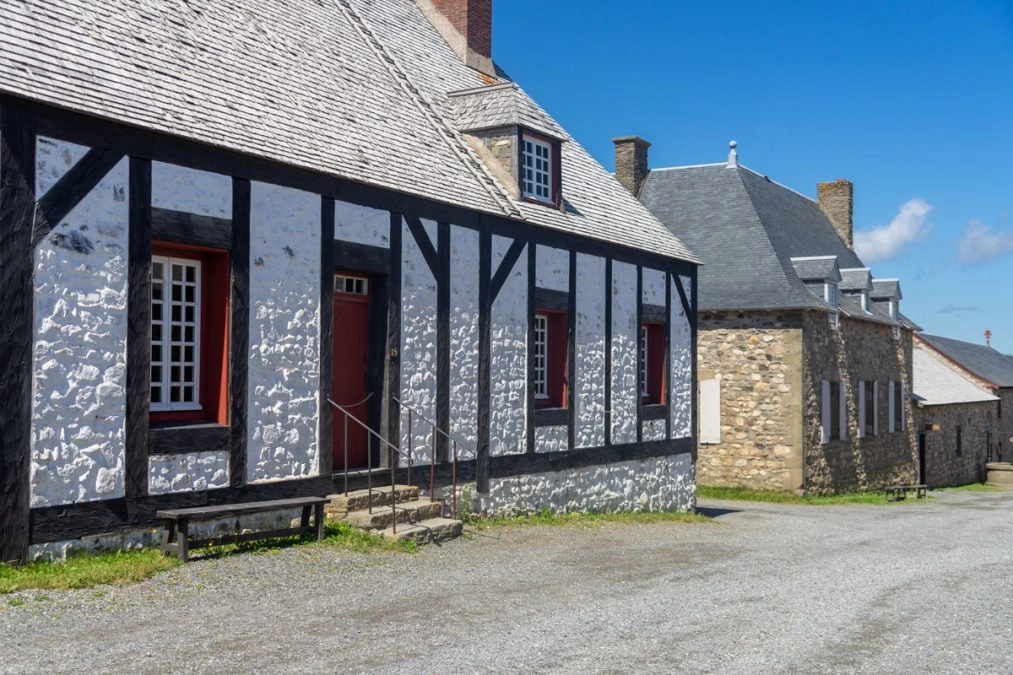 If you have some extra time on your Cape Breton island itinerary, another great place to visit is the Fortress of Louisbourg National Historic Site. It's a 40-minute drive from Sydney.
There, you can step back in time to see French colonial life between 1713 and 1758. The original site was destroyed, but Parks Canada rebuilt it to 1/4 of its size.
It's the largest reconstruction of its kind in North America, offering visitors a unique and fun way to learn about this period of history. There's also a beautiful lighthouse you can visit in Louisberg!
How long to Spend on the Cabot Trail?
I spent a week in Cape Breton driving along the Cabot Trail and still didn't have enough time to do everything I wanted! Even though the Cabot Trail is just under 300km, most people recommend spending 3-5 days as there is so much to do.
How many days in Cape Breton depends on how many activities you want to do. If you plan to do a lot of hiking, than you could easily spend a week.
While it is possible to drive in one day, this would feel very rushed. I'd recommend spending at least two nights, and more if possible!
Cabot Trail Itineraries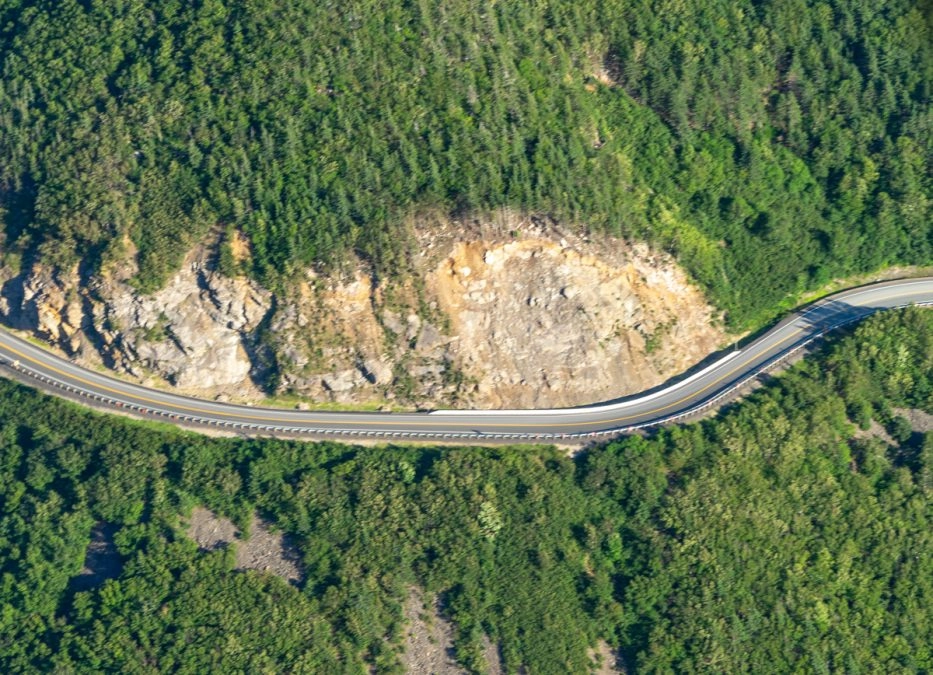 Cape Breton/Cabot Trail One Week Itinerary
If you've got a week to explore, here's a sample Halifax to Cape Breton road trip itinerary:
Day 1: Leave Halifax for Inverness, stay overnight in Inverness
Day 2: Explore Inverness in the morning, Depart for Cheticamp in the afternoon (1 hr drive), stay overnight
Day 3: Explore around Cheticamp, stay overnight
Day 4: Head into Explore Cape Breton Highlands national park, stay overnight in Ingonish
Day 5: Explore Cape Breton Highlands National Park, head to Baddeck in the evening
Day 6: Explore Baddeck, stay overnight
Day 7: Depart for home
Cabot Trail Itinerary 3 Days
If you've only got a few days to explore the park, I recommend spending one night in either Cheticamp or Plesant Bay and another in Ingonish or Baddeck. This will give you time to see both sides of the park.
You can drive from Cheticamp and Baddeck through the Cabot Trail in three hours, but it's so beautiful that you'll want to give yourself a full day because you'll be stopping so much for photos!
Cabot Trail Tours
If you don't have a car or just don't want to drive the Cabot Trail alone, there are a few tours you can join.
This day tour from Sydney is a "mini" tour that shows some of the best highlights along the Cabot Trail, with many look-off stops for photographs and breathtaking viewpoints.
This full-day driving tour from Baddeck will take you with a small group to discover the highlights of Cape Breton Highlands National Park, including photo opportunities at St. Ann's Bay and Kelly's Mountain.
Best Time to Drive the Cabot Trail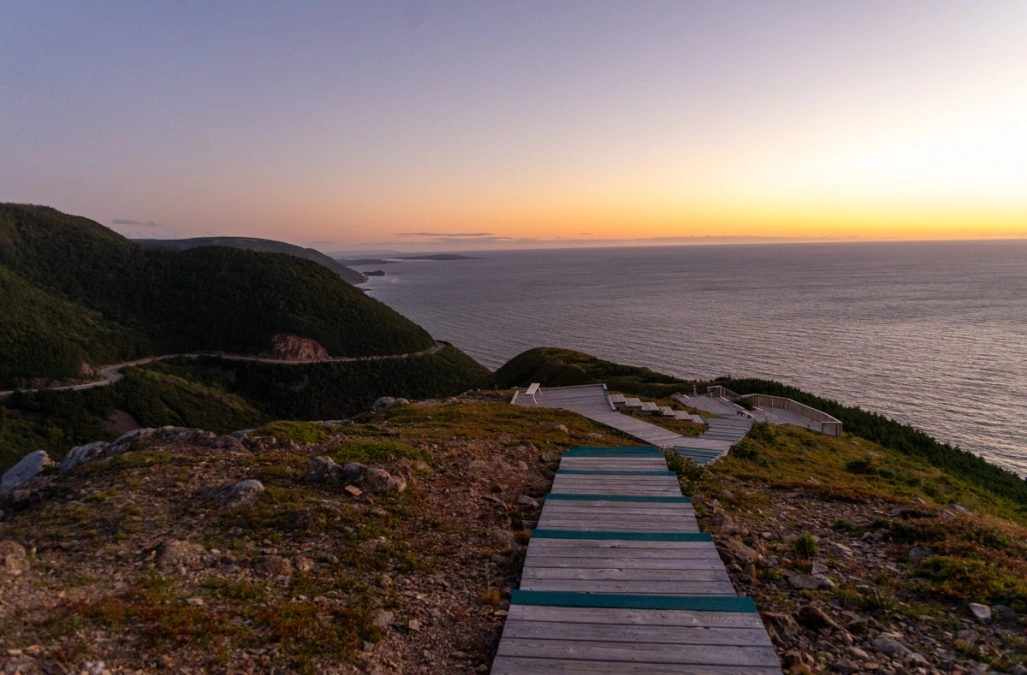 Cape Breton is a destination that can be visited year-round, but the best time to visit Cape Breton is during the summer when the days are long and the weather is warm, making activities such as swimming and kayaking accessible.
Although in the maritime, you are never guaranteed good weather. I visited the last week of August and got quite a bit of rain and wind!
Another great time to visit Cape Breton is when the leaves change color during the fall. It's one of the most beautiful places to see the fall colors in Canada!
Don't discount visiting Cape Breton during the wintertime. It's a perfect place for winter sports such as snowshoeing and cross-country skiing.
Where is the Cabot Trail?
The Cabot Trail is on Cape Breton Island in Nova Scotia, Canada. It starts in Baddeck.
How long is the Cabot Trail?
The Cabot Trail is just under 300km
How long does it take to drive the Cabot Trail?
While it is possible to drive the Cabot Trail in one day, I recommend spending at least three. There are many sights to see and things to do; you could easily spend one week here.
Why is the Cabot Trail famous?
The Cabot Trail is famous for its breathtaking scenery! The roads wind through Cape Breton Islands National Park along the Atlantic Coastline, offering stunning seaside views at every turn.
What to Pack for a Cabot Trail Road Trip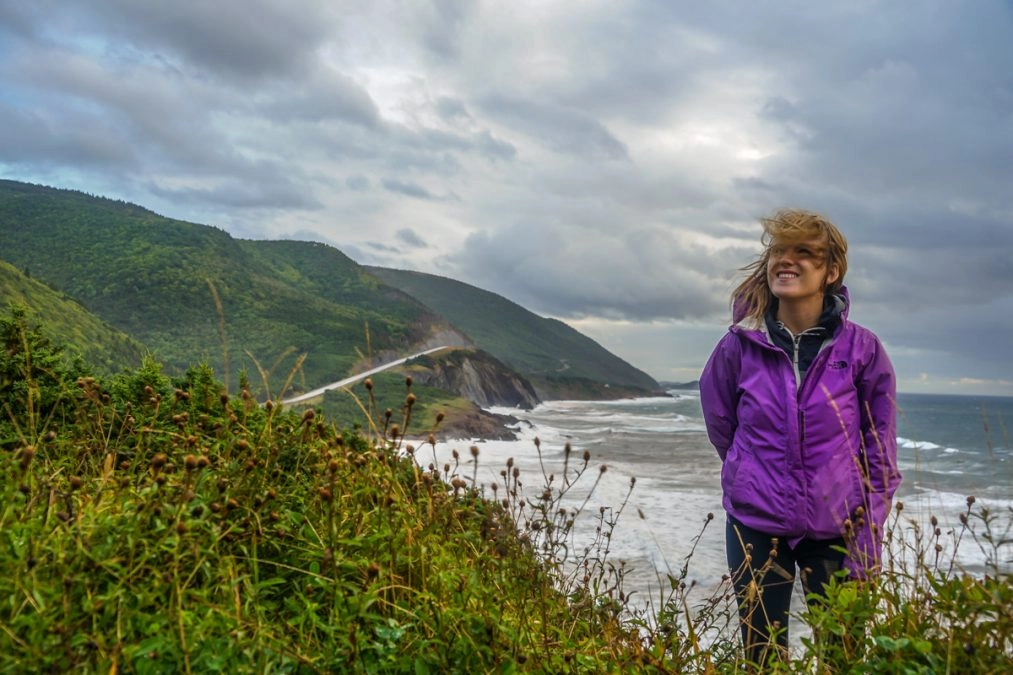 If you plan to enjoy the great outdoors while road tripping in Cape Breton, here's what I suggest packing.
Light hiking boots for the trails. I use La Sportiva Hiking Boots.
Small backpack for carrying water & hiking essentials on the trail
Car phone mount so you can see directions easily while driving (there is no service for many parts of the trail, so download them offline on Google Maps, or bring a GPS.
Optional: GoPro and car mount for capturing the epic drive!
Sunglasses – essential for when you are driving into the sun
Rain Jacket/Wind Breaker – based on my experience, this is essential
Parks Canada Discovery Pass – This will get you unlimited admission for 12 months at over 80 parks across Canada. This may be worth it if you plan to visit many national parks, which I highly recommend!
Insect Repellant– they are fierce in the summertime
Blankets and Pillows – Just in case. It can get cold in Canada, even in the summertime!
Audiobooks for the road. I love Audible for this!
A car charger for charging your devices
—
Visiting Cape Breton and driving the Cabot Trail is definitely something that should be on your Canada bucket list. It's such a beautiful part of the country; I can't believe I didn't get here sooner. And with so many hiking trails left to explore, I have a feeling I'll be back again soon.
Enjoyed this post? Pin it for later!