This post may contain affiliate links. By clicking and making a purchase through the links, I earn a small commission at no extra cost to you. See my disclaimer for more information. This and display ads allow me to keep the site up to date and give back.
Considering becoming a Philippines digital nomad? I've asked Justin Gonzalez, a digital nomad who loves the Philippines so much that he made Manila his home base, to share his insights about what it's like living in the Philippines.
The Philippines can be one of your best trips as a digital nomad.
With over 7000 islands to explore, lively cities, friendly people, and an affordable cost of living, It's no wonder that many digital nomads and expats are calling the Philippines home.
I only planned to stay for three weeks, but now have made Manila my home base.
This post will go over the pros and cons of living in the Philippines, the best places for digital nomads, and tips on finding good internet, coworking spaces, communities, and more.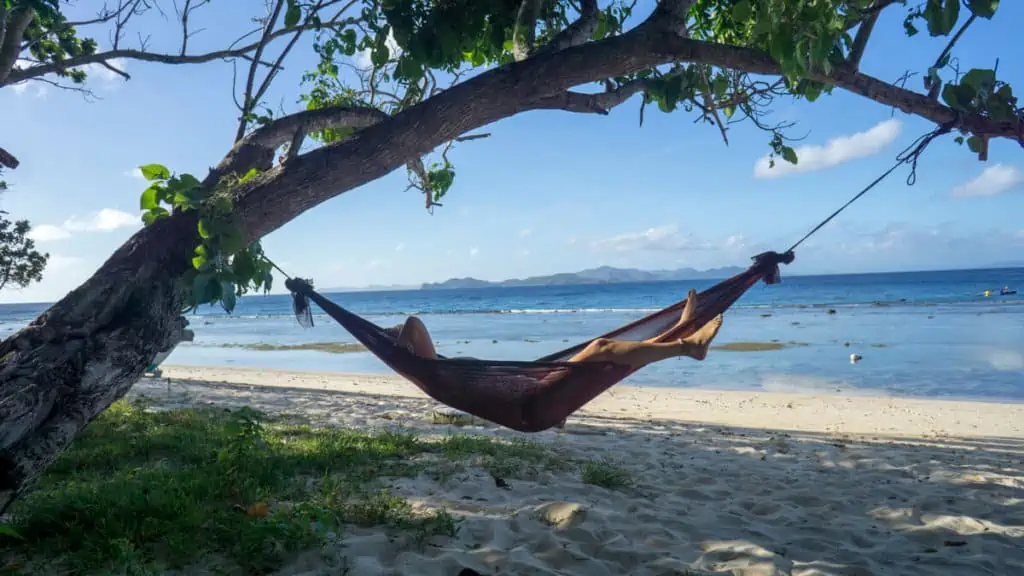 This post was written by Justin Gonzalez, a Mexican-American digital nomad who spends his time networking and making memories while traveling. He wears many hats, including blogging, web development, and running an Etsy store. You can follow him on Justin Travel and Instagram.
Pros and cons of living in the Philippines
Advantages of living in the Philippines
Affordable Cost of Living
The Philippines is one of the cheapest places to live as a digital nomad.
Accommodation, food, and transportation are all affordable, making it an excellent option for digital nomads looking to save money while still having a comfortable lifestyle.
With a monthly budget of 1,000–2,000 USD, you can live a great digital nomad lifestyle in the Philippines, including lodging, food, travel, and entertainment.
Warm and Hospitable People
Filipinos are renowned for being some of the friendliest people in the world. They welcome visitors from other countries and are eager to share their customs and culture.
As a digital nomad, you will feel welcomed and supported by the locals, which can really enhance your experience living abroad.
Beautiful beaches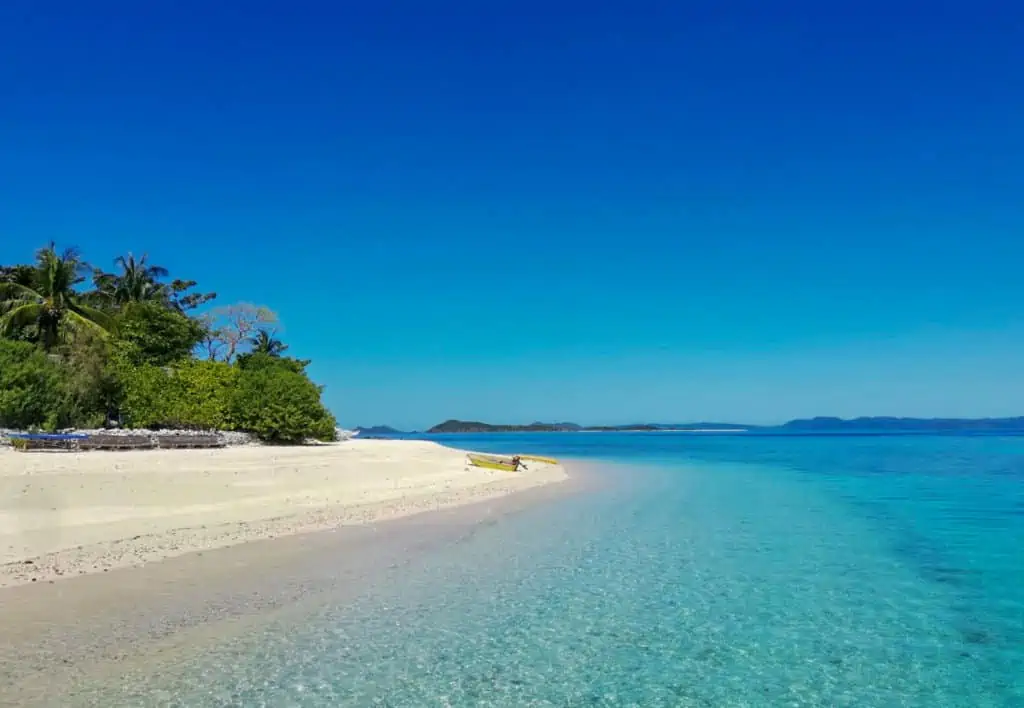 With white sand and crystal-clear oceans, the Philippines is home to some of the world's most magnificent beaches. And with over 7,600 islands, there's no shortage of options. This makes it a great place for digital nomads who love to work from the beach or relax in their downtime.
Beach enthusiasts should consider visiting Boracay, Siargao, and Palawan.
Outdoor activities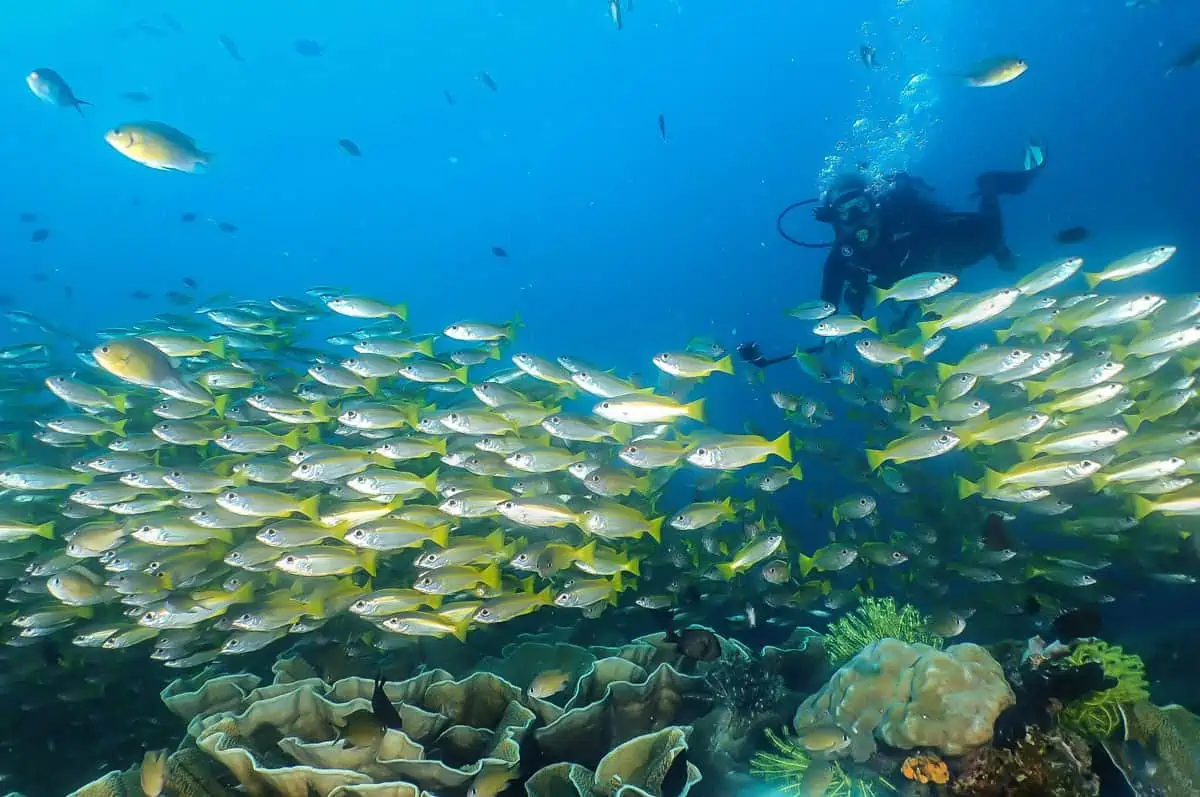 The Philippines is a tropical paradise with beautiful beaches, jungles, and mountains to explore. It's an ideal place to live and work for digital nomads who love tropical weather and beaches.
There are numerous outdoor activities to take part in, like island hopping, hiking, surfing, and scuba diving in the stunning reefs.

English is widely spoken
Most Filipinos can speak English as it is one of the official languages of the Philippines, making it easy for digital nomads who don't speak the local language to communicate.
Lively Nightlife
The Philippines is perfect for social nomads! Regardless of where you visit, you will be met with open arms by locals.
The nightlife in Manila and Cebu is world-class, and if you go out, you will leave with many new friends and memories.
Delicious food
Filipino cuisine is diverse and delicious. You'll have the opportunity to try various local foods known for their rich flavor. Some must-try cuisines include Adobo, Letchon Paksiw, and Sisig.
However, Filipino food tends to be quite meat-heavy, so if you are vegan or vegetarian, you may find it challenging.
Disadvantages of living in the Philippines
Traffic and Transportation
Traffic is a serious problem in the Philippines, particularly in big cities like Manila. The roads are often congested, and public transportation is often packed, making getting around stressful.
It's important to plan your day ahead to avoid being stuck in rush hour traffic. Otherwise, you may find yourself sitting in traffic for hours. I've been in traffic for one to two hours during peak times in Manila!

Weather
While the tropical climate is a pro for most people, the Philippines occasionally experiences extreme heat and humidity. This can take some getting used to, especially for those not used to the heat.
Typhoons are also possible during the rainy season, and they have the potential to seriously interrupt your everyday routine.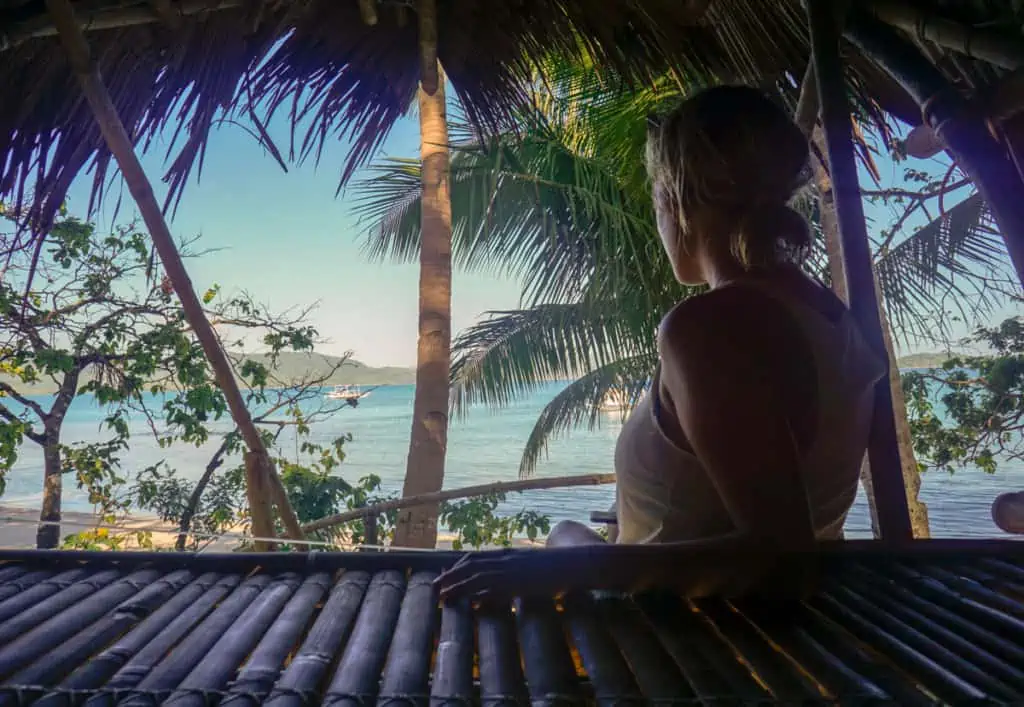 Bureaucracy

Dealing with government agencies can be challenging, and it may feel like a frustrating and stressful experience. Unfortunately, this is just one of the disadvantages of living abroad.
While dealing with paperwork and permits, it is best to remain persistent, patient, and hire a professional to make things easier.
Internet
Internet connectivity in the Philippines can be unreliable in some areas, which can be frustrating for digital nomads who rely on a stable internet connection. Especially if you are a travel vlogger who needs to upload large files!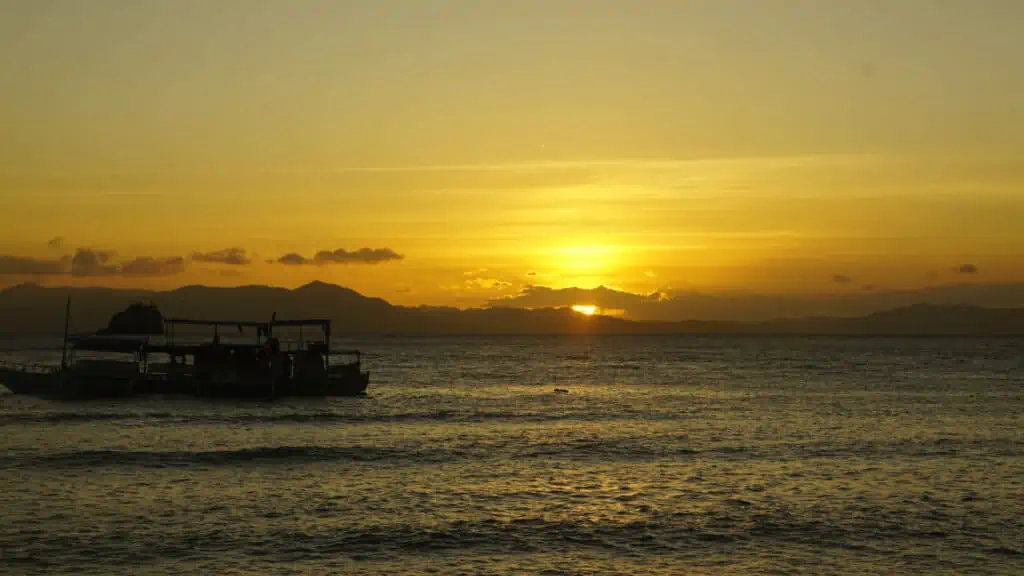 Cost of living in the Philippines
Compared to many other countries, living expenses are significantly less in the Philippines. This means you can stretch your budget further and enjoy a higher standard of living.
Below is a summary of some typical costs you can expect. All prices are in USD.
Accommodation
Depending on where you live, a one-bedroom apartment in the major cities might cost anywhere from $250 to $500 per month. If you live in other provinces, however, the cost may be less. In some areas, a reasonable apartment costs between $150 and $300.
Food
If you want a delicious lunch at an upscale restaurant, you can expect to pay between $10 and $20 per meal. However, dining out at local restaurants can cost as little as $2 per meal.
Cooking at home is also a cost-effective choice; groceries run about $100 to $150 per month.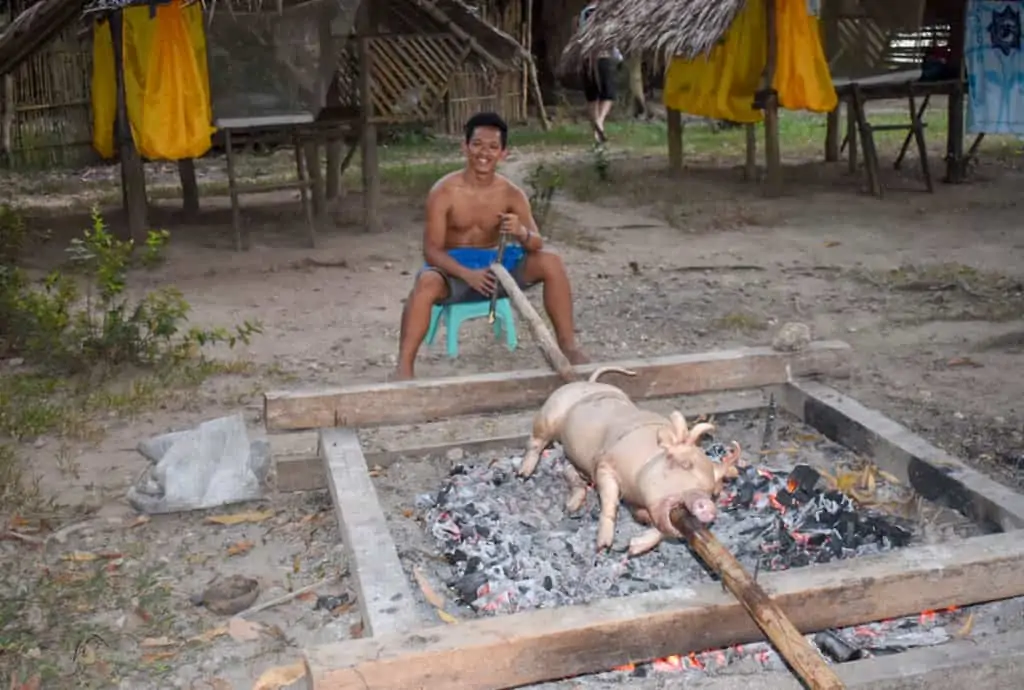 Transportation
One-way bus or metro tickets in the Philippines cost less than $1, making public transportation an inexpensive way to get around. Taxis and Grab run about $3 to $5 each and are a more convenient option.
Entertainment
Visiting museums, parks, and local markets are just a few inexpensive and enjoyable entertainment options. A night out at a well-known bar or club can set you back about $20, while a movie ticket costs between $3 to $5.
You can expect to pay between $1000-2000 living an active lifestyle in the Philippines.
Best places to live in the Philippines as a digital nomad
Manila digital nomad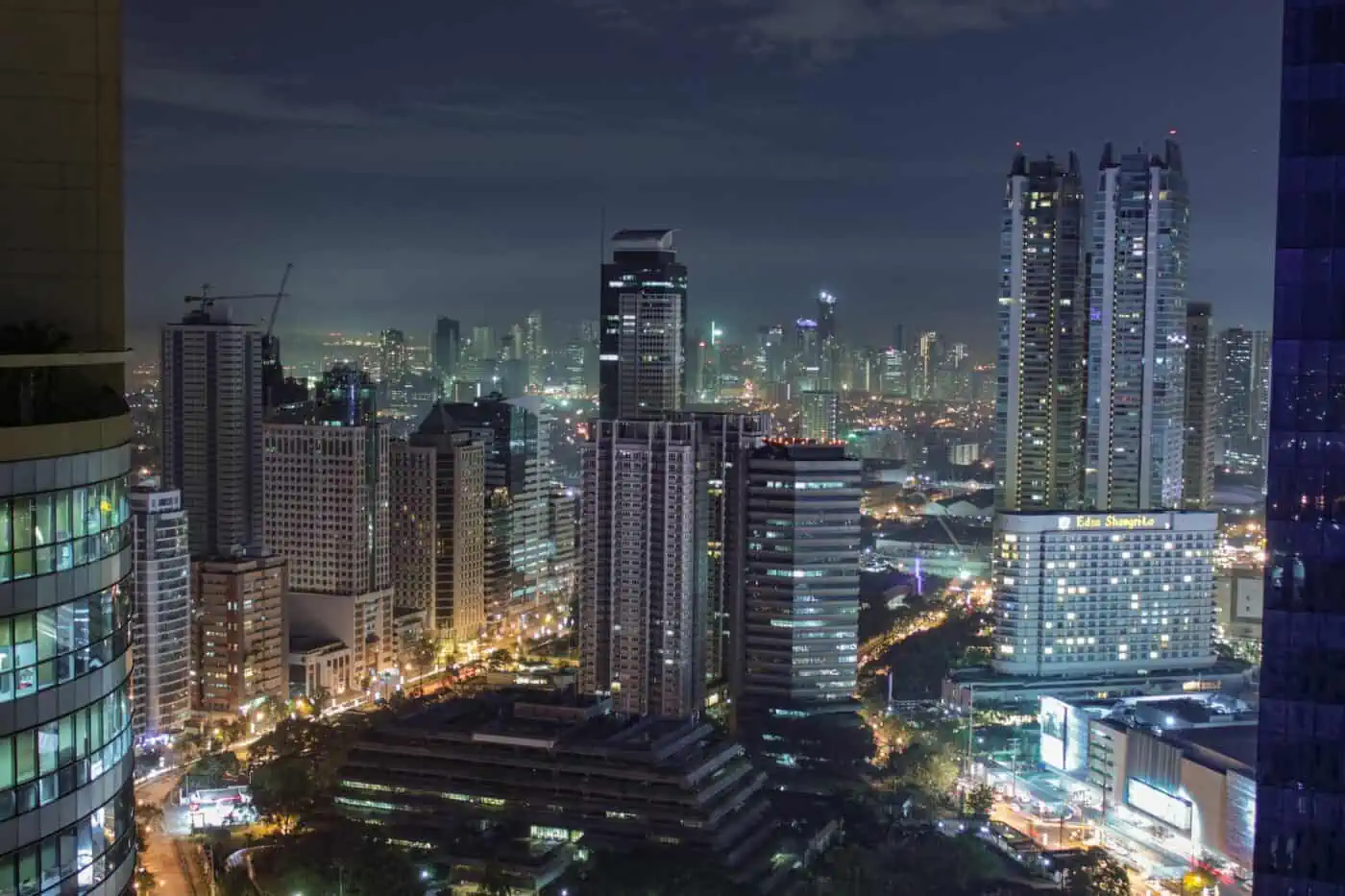 The capital city of the Philippines, Manila, provides digital nomads with a mix of modern amenities and cultural experiences, making it an ideal destination for digital nomads who want to balance work and play. You will love the many coworking spaces and fantastic cafes that have fast internet connections.
Spend a few weeks or months exploring all the things to do in Manila, such as the historic Intramuros, museums, art galleries, vibrant nightlife, and endless selection of parks.
Co-working spaces and Cafes available in Manila City

Accler8 by UNIONSPACE is a well-known coworking space in Manila with high-speed internet access, scanning and printing, and conference and meeting rooms.
The spaces are designed with efficiency in mind, with ergonomic furniture, natural lighting, and plants. You can get all these benefits, including complimentary coffee, tea, and water, for just $11 per day.
Commune Cafe and Bar is a well-known coworking cafe in Makati City, Metro Manila. The space provides excellent service, great coffee, and a welcoming and inspiring environment for digital nomads and remote workers.
There is high-speed internet, printing services, a kitchen area, and many other amenities. And if you are a true coffee enthusiast and want to improve your coffee-making skills, you can do so at Commune Cafe.
Cebu City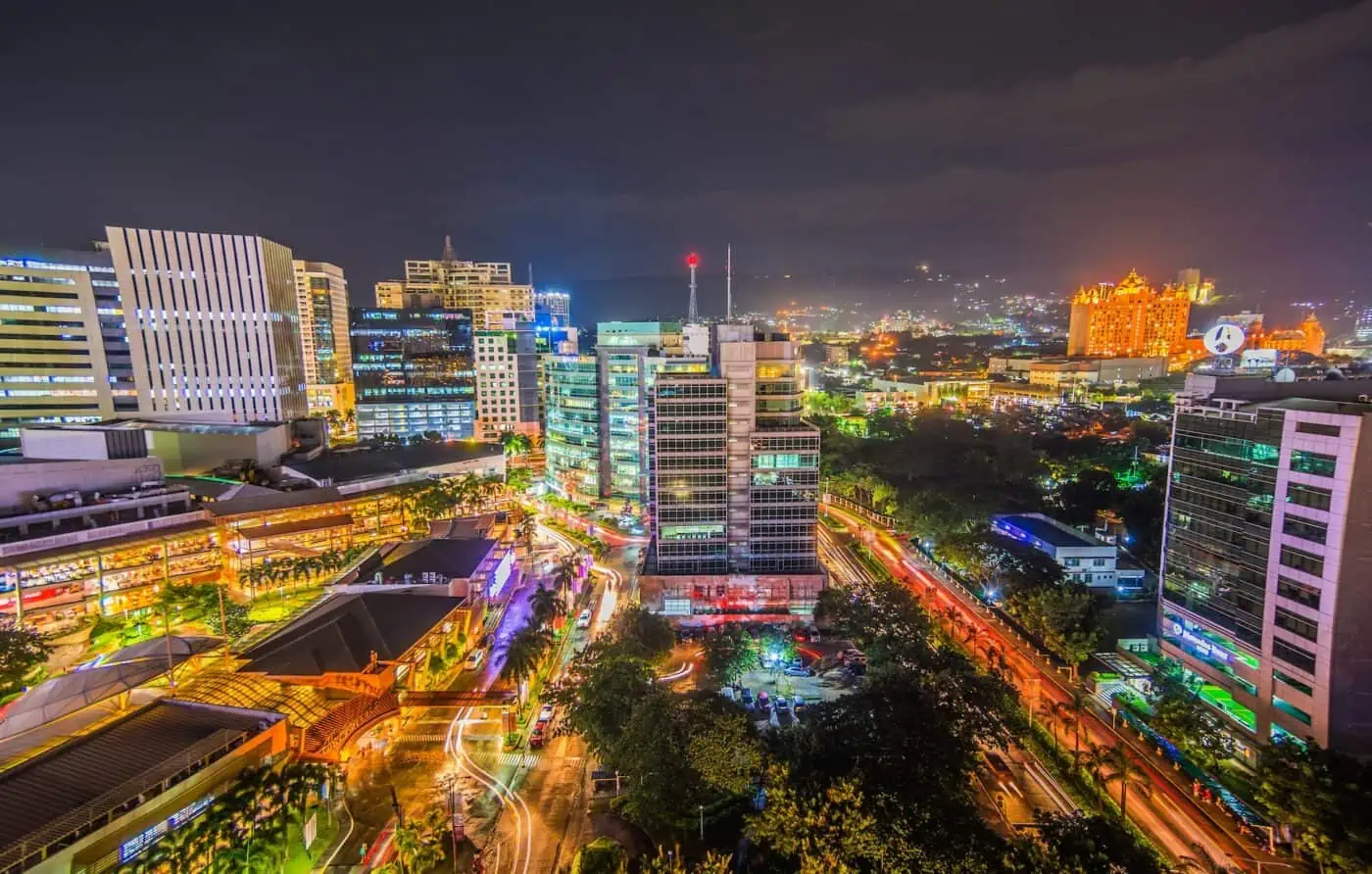 Cebu City is a bustling metropolis located in the Visayas region. It has a vibrant startup scene with a thriving community of entrepreneurs and freelancers. There are also plenty of coworking spaces and cafes, making it a great option for digital nomads.

Co-working spaces and Cafes available in Cebu City

The Company Cebu is one of the top co-working spaces in Cebu City, with a strong emphasis on collaboration and productivity.
They have designed a coworking environment for productivity, creativity, and efficiency with various workspace options, including photo boots, private offices, and executive suites with standing desks.

Bicester Cafe is a popular cafe for coworking in Cebu City. Enjoy the cozy atmosphere, high-speed internet, and coffee and food while working on your day's agenda. They serve one of the best brunches in Cebu City and various delicious coffee and pastries.
Davao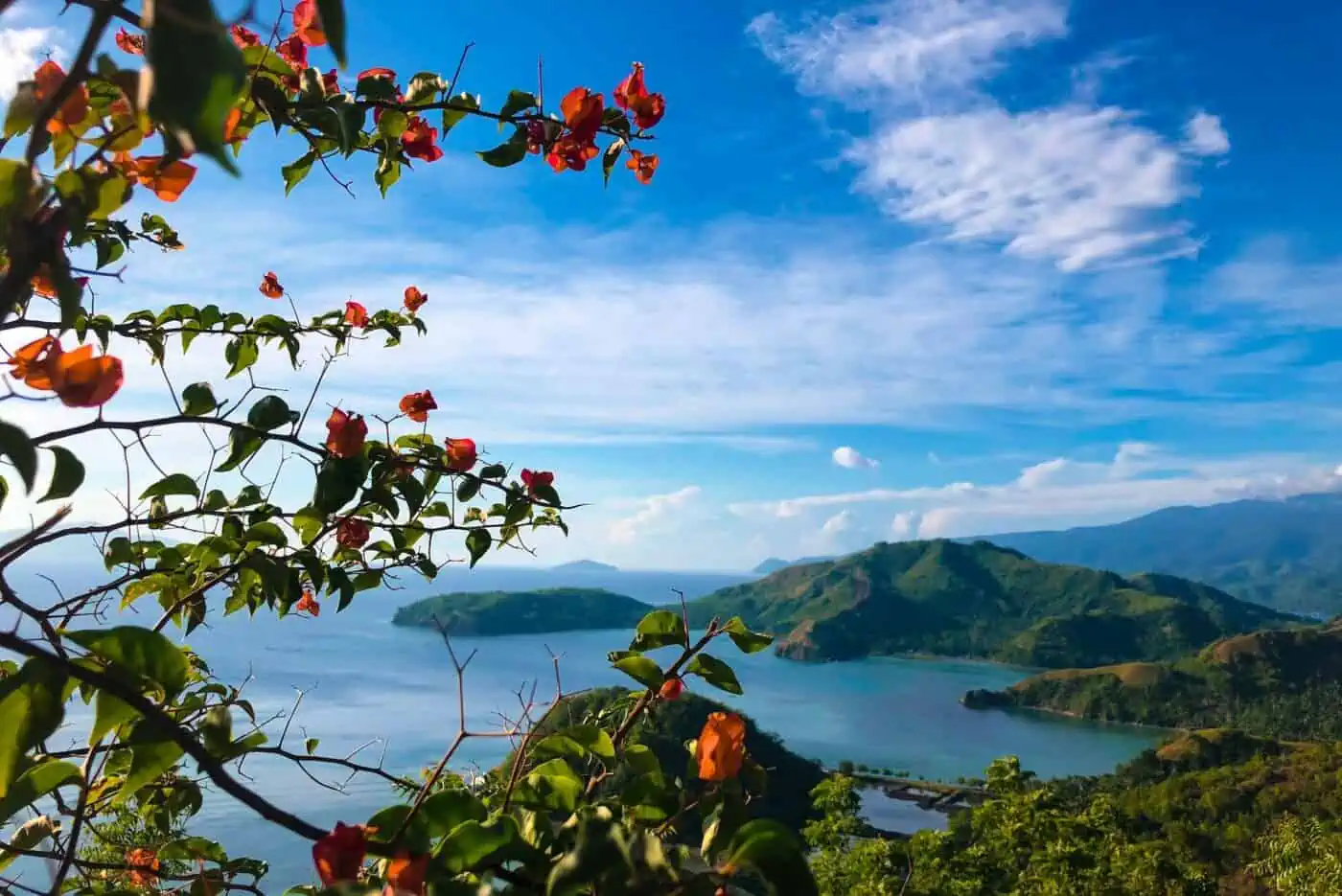 Davao is the largest city in Mindanao and the best place to stay if you want to explore the surrounding beauty.
The city has a thriving startup scene and plenty of opportunities for collaboration and networking with other freelancers and digital nomads.
In addition, Davao is surrounded by natural beauty, including beaches, mountains, and waterfalls, making it perfect for getting away on a weekend adventure.

Best Co-working spaces and Cafes available in Davao City

Stash Coffee Co. is a popular coffee shop in Davao City. It provides a welcoming environment for digital nomads and remote workers, with comfortable seating, free WiFi, and a relaxed ambiance. They serve coffee, sandwiches, pastries, and cakes with a beautiful interior design.

StartUpz Co-Working Space is a Davao coworking space with a fast wifi connection and a comfortable workspace. They also provide free coffee and workspace for only $3 per hour.
Boracay Island
Boracay Island is one of the most famous islands in the Philippines. It has beautiful beaches and plenty of activities to keep you busy when you're not working.
But we all know working from the beach isn't a great idea, so head to CoCo cafe when you need to do some work.
Siargao digital nomad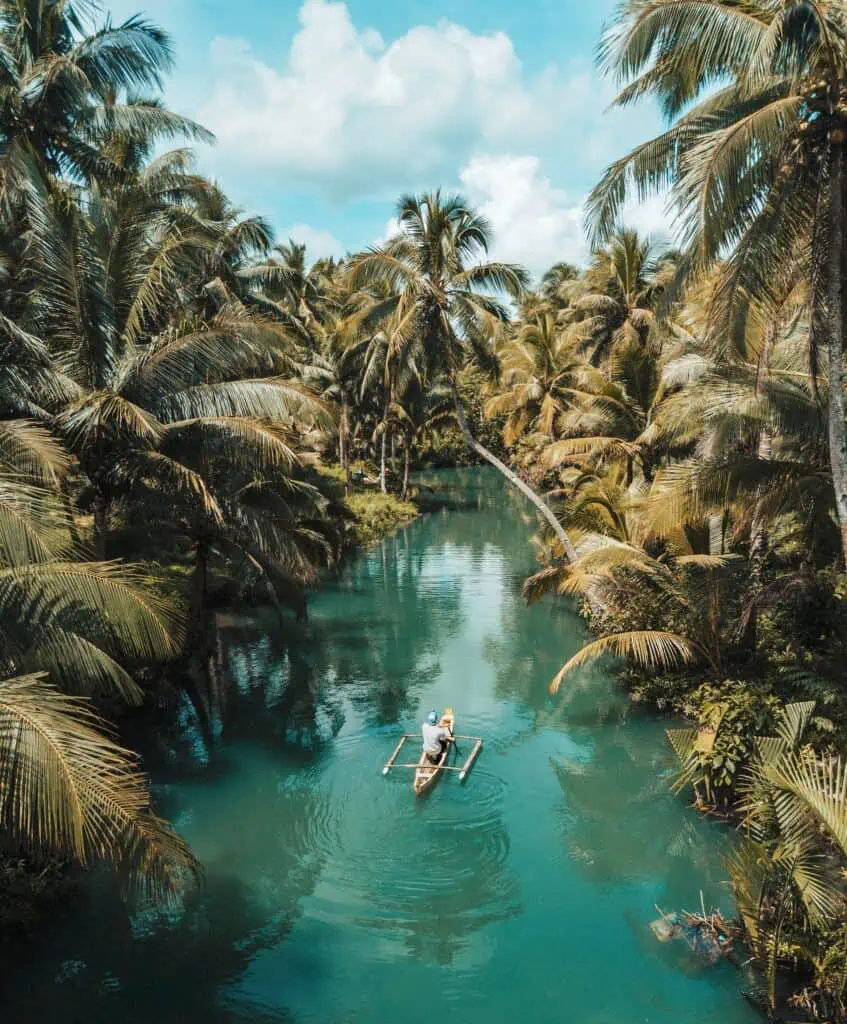 Siargao Island is known for its world-class surfing and laid-back vibe. It's a great option for digital nomads seeking a more relaxed lifestyle.
Palawan
Palawan is another great destination for digital nomads in the Philippines. It's a beautiful island province known for its stunning beaches, crystal-clear waters, and breathtaking natural scenery.
Popular destinations for digital nomads in Palawan include El Nido, Coron, and Puerto Princesa, home to the famous underground river UNESCO world heritage site.
Each of these destinations has a growing community of remote workers, and there are several coworking spaces, coffee shops, and restaurants.
However, internet connectivity in Palawan may not be as reliable as in the major cities, which can be frustrating if you take many video calls or upload large files.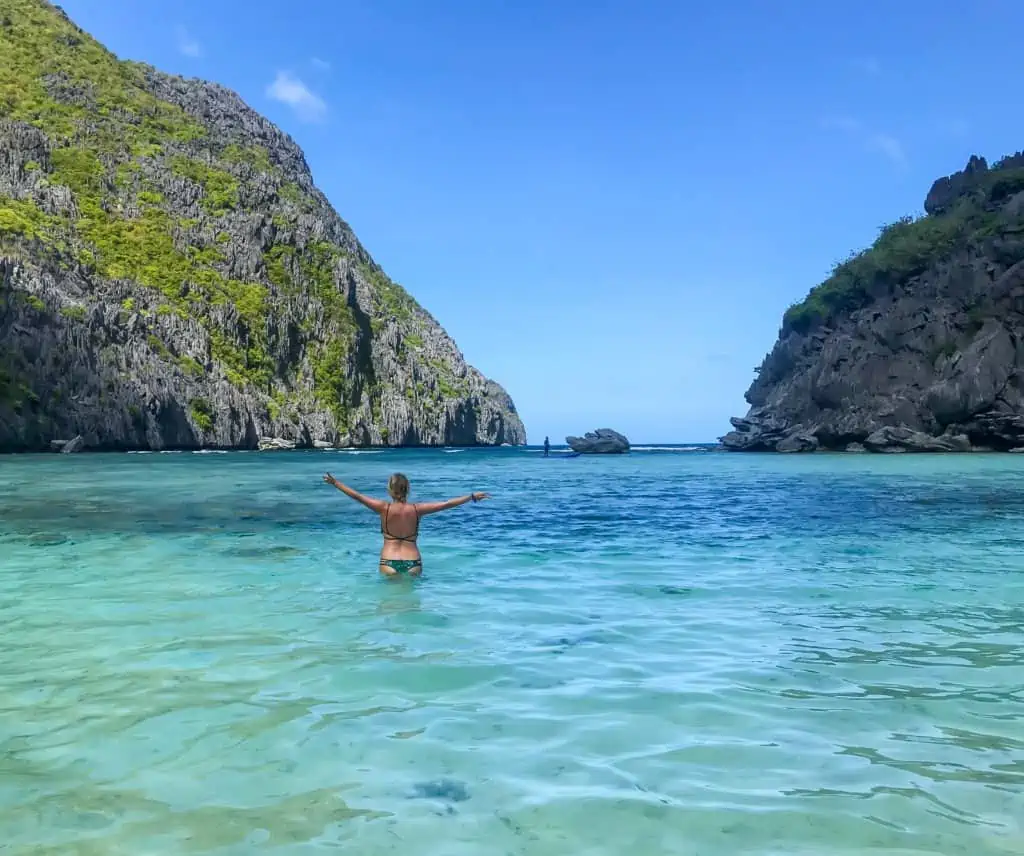 General Santos and Baguio are other places to consider living as a digital nomad in the Philippines.
Tips on finding long-term rentals in the Philippines
Research online beforehand
Before you move to the Philippines, learn about the various cities so you can get a better idea about the range of prices and lodging options.
When searching for accommodations, be sure to check expat groups on Facebook. These communities often have insider information about where you can find affordable apartments and houses for rent off the major booking platforms.
Consider Coworking and coliving Spaces
Coliving spaces and hostels in the Philippines offer long-term accommodation options for digital nomads. These can be a great option to start with, as this will give you time to explore the area and find additional long-term housing.
Plus, these spaces provide a built-in community and often include amenities like high-speed internet, laundry facilities, and coworking areas.
Consider Short-Term Rentals
If you're unsure about where to stay for an extended period, you can book a short-term rental for the first few weeks while you look for something long-term in person.
Airbnb, Booking.com, and Agoda allow you to search for apartments, condos, and houses based on your budget and location preferences.
Work with a local real estate agent
If you're having trouble finding the right place on your own, consider working with a local real estate agent. They can help you find properties that meet your needs and negotiate favorable rental terms on your behalf.
Internet in the Philippines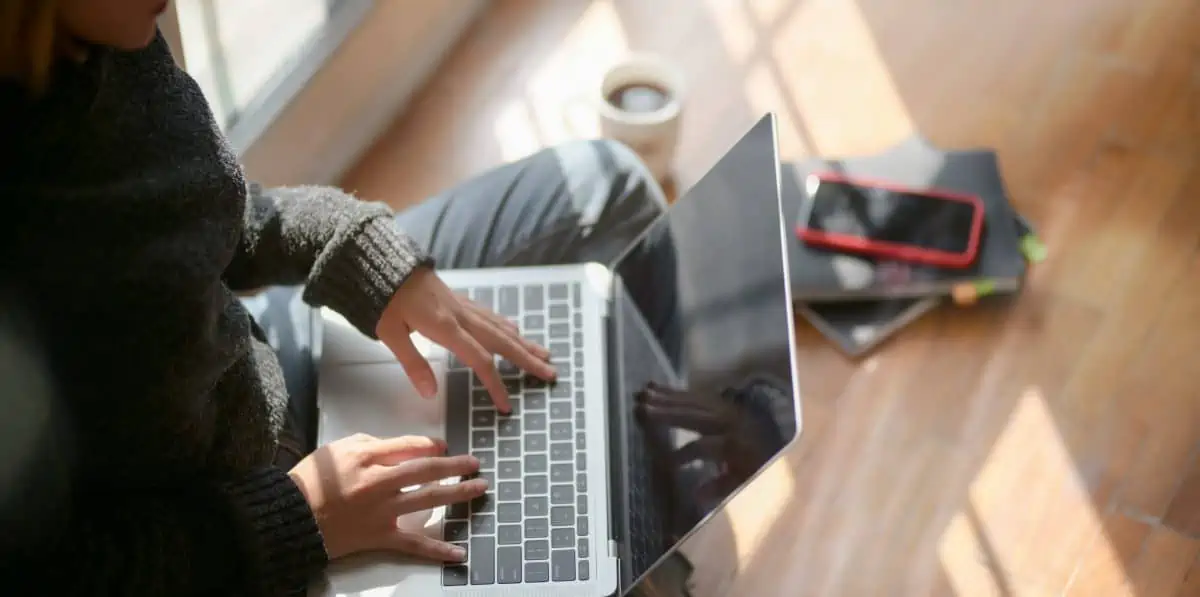 When compared to other countries, the internet in the Philippines can be slow and unreliable, especially in rural areas.
However, the internet connectivity in the Philippines has improved significantly in recent years, and major cities generally have fast and reliable internet connectivity.
One thing to note is that the Philippines also has one of the least cyber-secure networks, so make sure to get a secure VPN for remote work if you're coming here.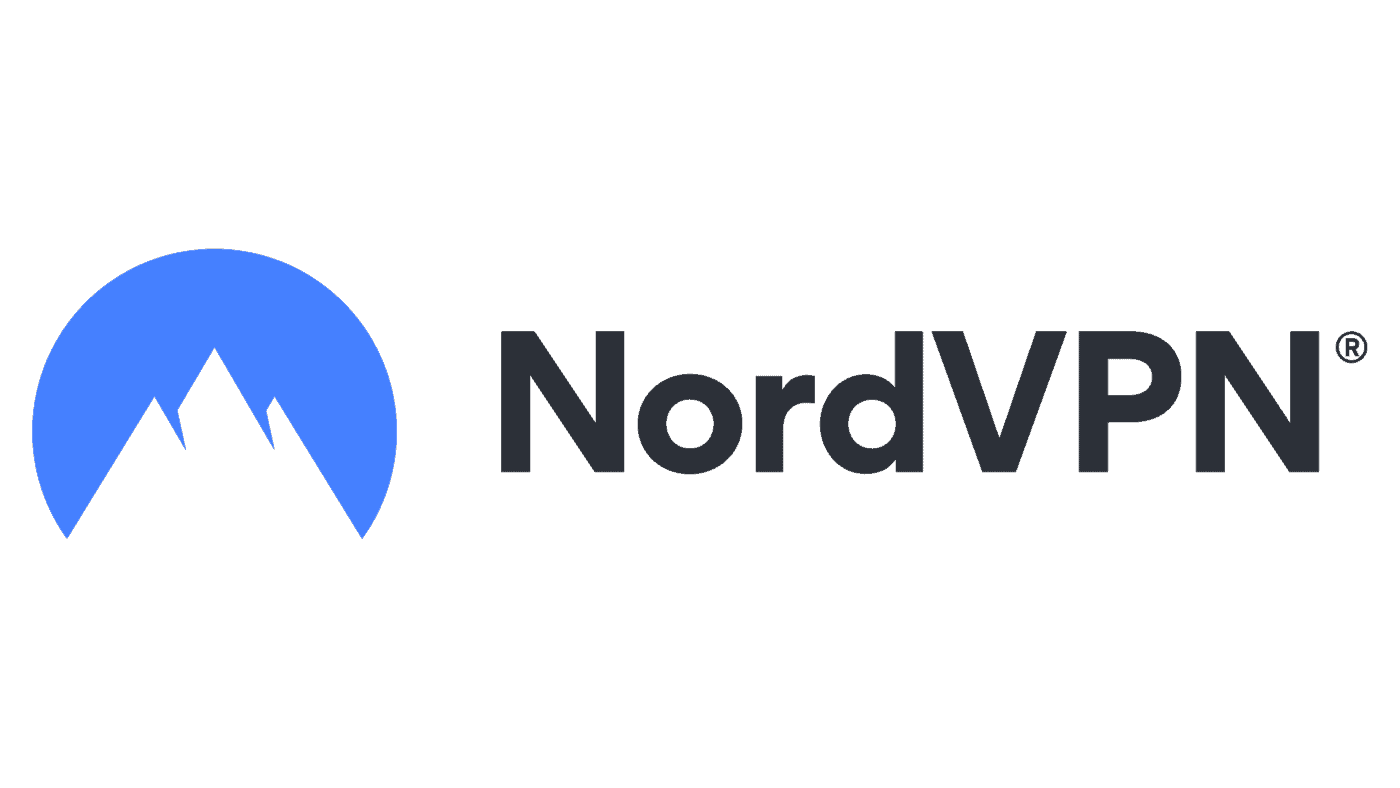 BEST VPN FOR DIGITAL NOMADS
NordVPN is the VPN I use and love! It is the fastest VPN provider with a reputation for providing powerful military-grade encryption.


Get a local sim card for your phone
Getting local sim cards for your phone can help you stay connected while traveling and adventuring.
Mobile data plans in the Philippines are relatively inexpensive, and sim cards can be purchased at any convenience store or mobile shop.
You can also download an eSIM for digital nomads on your phone before you arrive in the Philippines to ensure you have data.
If you really need to work while on the go, you can also consider getting a portable wifi device from a local mobile provider.
Choose your accommodation wisely
When looking for a place to stay, search for one that provides a reliable and fast internet connection. Many hotels, apartments, and coworking spaces provide high-speed internet access, but it's a good idea to ask your host to send you a screenshot of the internet speeds before committing.
Use coworking spaces
Most coworking spaces in the Philippines offer high-speed internet and reliable connectivity, so it's a good idea to work from one of these spaces if you need a stable internet connection.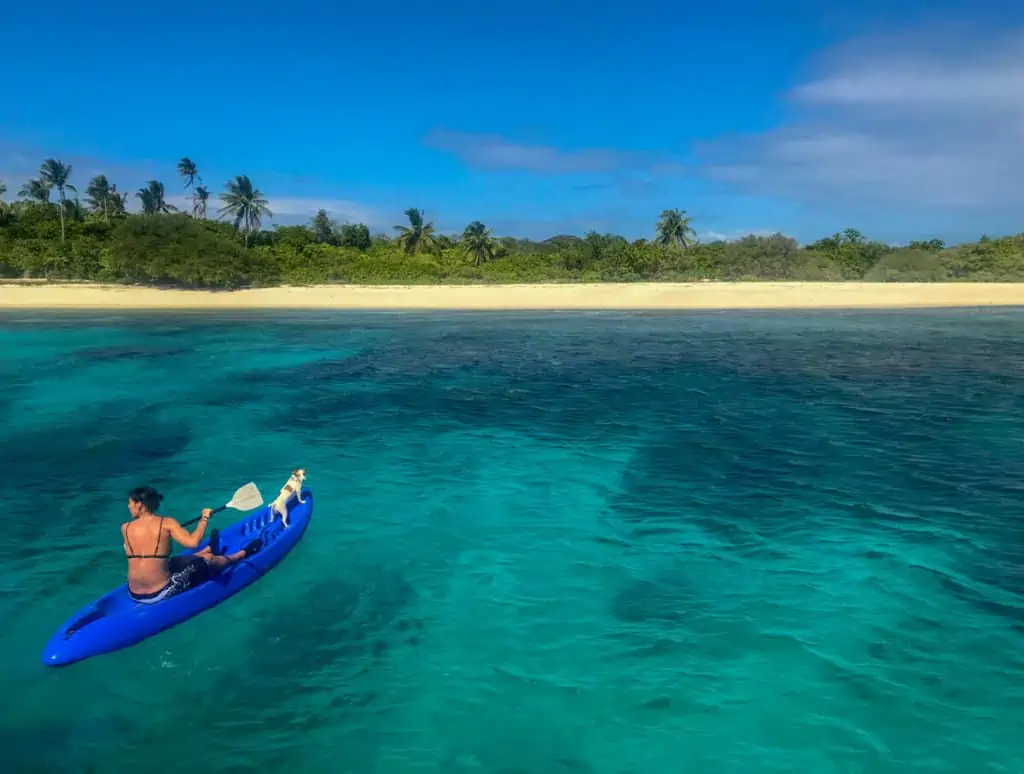 Philippines digital nomad visa requirements
Nationals of countries under EO 408, including Canada and the United States, are allowed to stay in the Philippines without a visa for 30 days. You must show valid tickets for onward travel plans and a passport with at least six months remaining.
If you want to stay longer than 30 days, there are a few options.
Unfortunately, unlike many other countries, the Philippines does not have a dedicated digital nomad visa.
The more common option for digital nomads in the Philippines is the Non-Immigrant Visa (or temporary resident visa), which allows foreigners to enter the Philippines for up to 6 months for non-working purposes, including remote work. The fees depend on how long you stay in the Philippines.
Another option is The Special Resident Retiree's Visa (SRRV) which is a special non-immigrant visa for foreign nationals who would like to make the Philippines their second home or investment destination. You must be at least 35 years old and fulfill certain financial requirements in order to be eligible for the SRRV.
Alternatively, you can do visa runs to nearby countries such as Malaysia, Indonesia, and Thailand. This is a great excuse to explore Southeast Asia!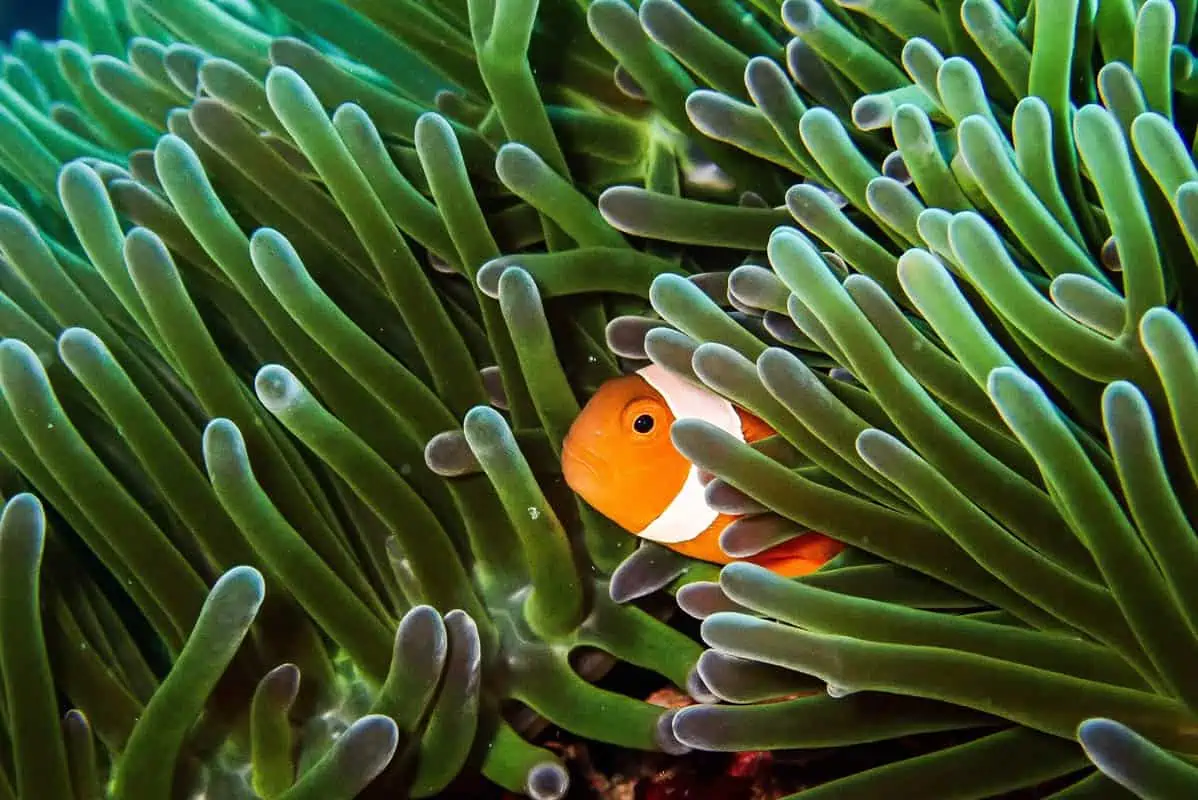 How to build a community in the Philippines
As a digital nomad, it can be challenging to find a sense of community when you're constantly moving around. However, there are plenty of ways to find a digital nomad community in the Philippines.
The most effective way is to join Facebook groups. These groups often organize events and meetups, which are a great way to meet other digital nomads and make new connections.
Below are some of the most popular Facebook groups:
There are also growing nomad groups within Reddit, Couchsurfing, NomadList, Draper Startup House, and MundoNomad Network.
Digital nomad health insurance for the Philippines
If you move to the Philippines, it's important to have travel and medical insurance. I use and love SafetyWing, which is insurance made for digital nomads, by nomads.
It's a subscription-based service, so every month my policy renews, and it covers me almost everywhere in the world, including the Philippines. You can read more about my experience with SafetyWing here, including the claim process.
I use and love SafetyWing global health coverage to protect myself everywhere I go!
When is the best time to live in the Philippines?
The Philippines has a tropical climate with year-round warm weather. There are two distinct seasons: the wet season and the dry season. The wet season runs from June to November, while the dry season runs from December to May.
What adventures and plans you have in mind, as well as your own tolerance for heat, will determine the best time to travel to or live in the Philippines.
For digital nomads who love sunny weather and outdoor activities, the best time to live in the Philippines is during the dry season. This is the main tourist season and when many festivals take place.
Celebrate various cultures of the Philippines by taking part in brilliant, colorful festivals like the Ati Atihan Festival and Sinulog Festival in January.
If you prefer less crowded areas and cheaper pricing, you can think about traveling between June and November. However, it's important to note that typhoons hit the Philippines from July to October, which may cause flash floods and disrupt your travel plans.
Is the Philippines safe to live?
The Philippines is generally a safe country to live in, but like any country, there are risks and safety concerns that you should be aware of as a digital nomad.
It's important to take general safety precautions:
Stay alert and aware of your surroundings, avoid the slum districts with high street crime rates
Avoid walking alone at night and in poorly-lit areas.
Pickpocketing and theft are common in crowded areas like markets and public transportation. Keep your valuables secure, and be mindful of where they are.
FAQ: Philippines digital nomad
Can a foreigner work remotely in the Philippines?
Yes, foreigners can work remotely in the Philippines as a digital nomad. However, foreigners who wish to stay and work remotely in the Philippines for an extended period of time past the regular tourist visa may need to obtain a Special Resident Retiree's Visa (SRRV) or visa extension.
Do I need a visa to work remotely in the Philippines?
Whether or not you need a visa to work remotely in the Philippines depends on how long you plan to stay in the country. If you plan to stay in the Philippines for more than 30 days, you will need to obtain a visa that allows you to work remotely legally, such as the Temporary Visitor's Visa.
Where is the best place to work remotely in the Philippines?
The Philippines has several cities and destinations that are great for digital nomads who are looking for a place to work remotely. Some of the most popular places to live in the Philippines and work remotely are Manila, Davao City, Cebu City, Palawan, Siargao, and Boracay Island.
Is Philippines good for digital nomads?
Yes, with its low cost of living, growing community of remote workers, and friendly culture, it's definitely worth considering as a destination for your next digital nomad adventure.
Final thoughts: Digital nomad Philippines
While there are many advantages to living in the Philippines, such as the low cost of living, friendly people, beautiful scenery, and widespread English, there are also some disadvantages, such as traffic and transportation issues, extreme weather conditions, and bureaucratic challenges.
Despite these challenges, many digital nomads still love living in the Philippines – including myself. So let's go and have fun in the Philippines!
Not convinced about the Philippines? Explore some of these other digital nomad destinations in Asia.