This post may contain affiliate links. By clicking and making a purchase through the links, I earn a small commission at no extra cost to you. See my disclaimer for more information. This and display ads allow me to keep the site up to date and give back.
A VPN is a vital tool for anyone who works online in remote locations. But what is a VPN, and how do you choose the best VPN for digital nomads and remote workers?
In recent years, companies and individuals have adopted work-at-home and remote working practices at much higher levels than ever before. This has given employees greater flexibility and made it much easier for freelancers and digital nomads to live a location-independent lifestyle.
But it has also made it easier for malicious actors to take advantage of security gaps, putting sensitive commercial or personal data at risk and increasing the likelihood of fraud or identity theft.
Luckily, using a reputable VPN allows remote workers and digital nomads to protect their sensitive data and ensure online privacy.
In this guide, I'll explain what a VPN is and the main benefits of a VPN. I'll also run through some of the main factors to consider when choosing the right VPN and share my recommendations for the best digital nomad VPN providers.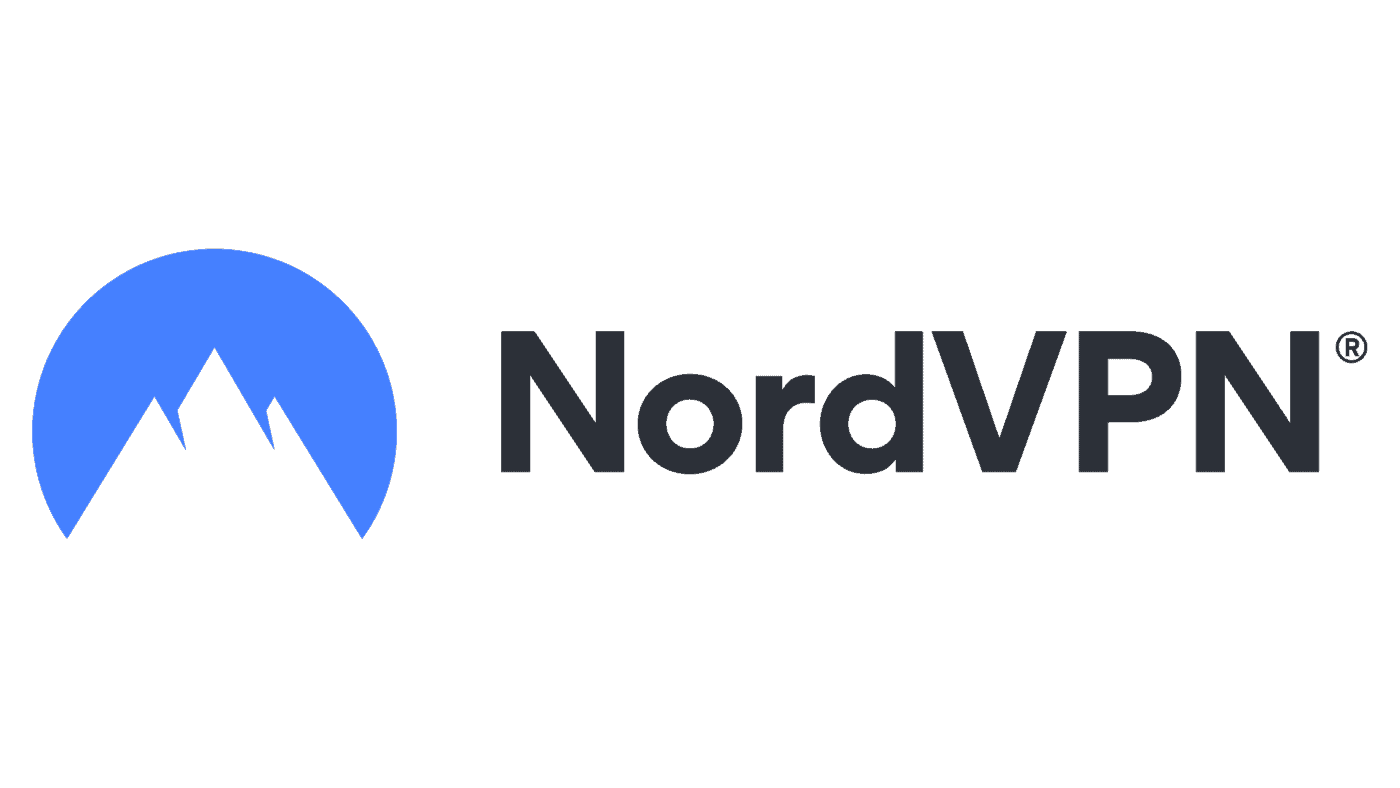 BEST VPN FOR DIGITAL NOMADS
Can't read this right now? NordVPN is the VPN I use and love! It is the fastest VPN provider with a reputation for providing powerful military-grade encryption.
What is a VPN?
The growing popularity of remote work means more people need to access private information from different locations.
They often log onto the Internet using unsecured public WiFi networks in airports, hotels, and coffee shops. This is convenient but can involve risks such as identity theft or fraud, so digital nomads and remote workers need to ensure that they protect their data.
A VPN, or Virtual Private Network, is a data protection service that allows you to connect securely and privately to the Internet. This means you can work from any location without fear of malicious code, data breaches or cyber-crime, and without slowing down your connection speed.
Encryption is the best way to ensure that your data will remain private and your IP address and identity will be secure from hackers or government surveillance agencies.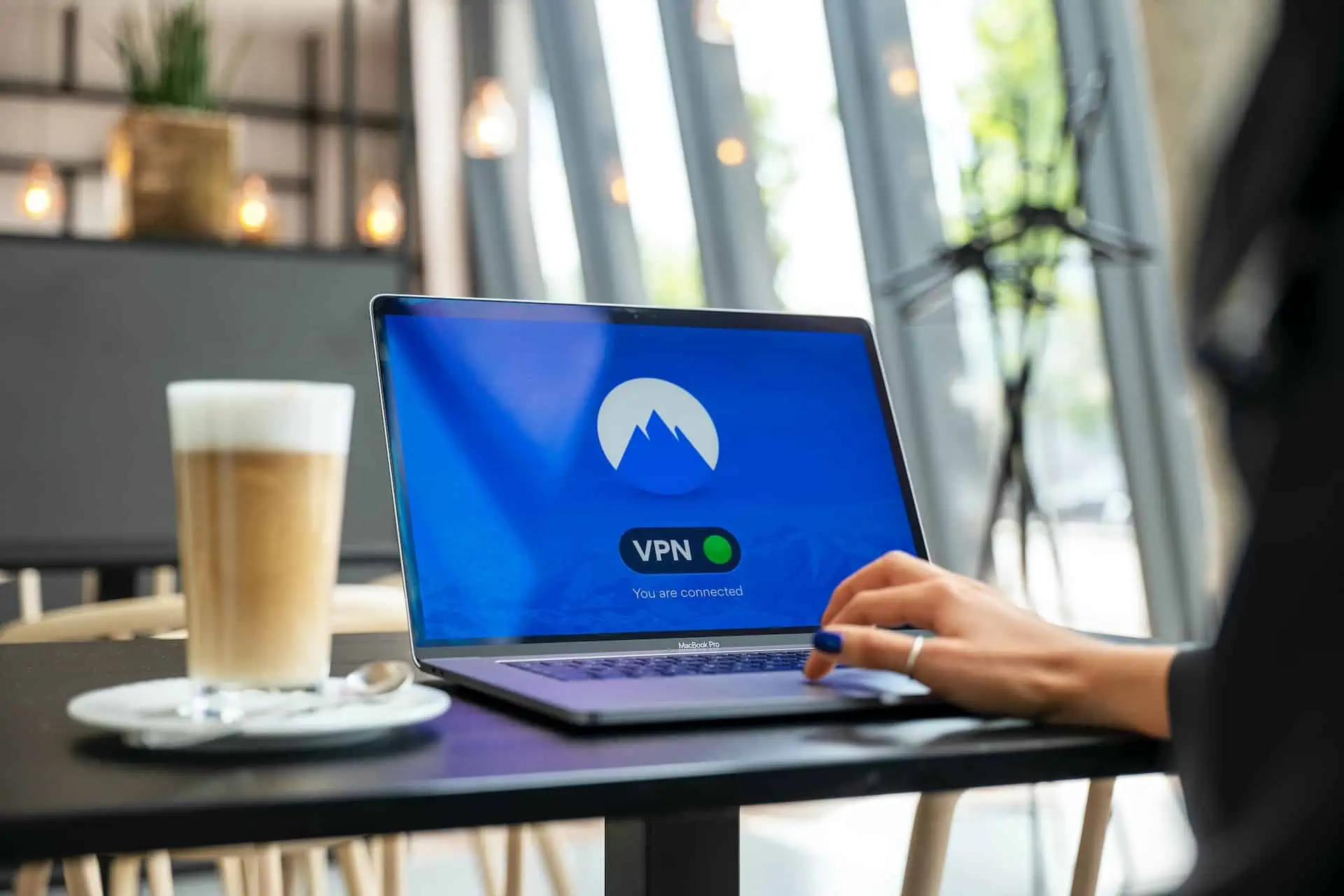 Best VPN for Digital Nomads and Remote Workers
There is a wide range of VPN providers for digital nomads and remote workers. These are eight of the most popular VPNs on the market, which all offer excellent service: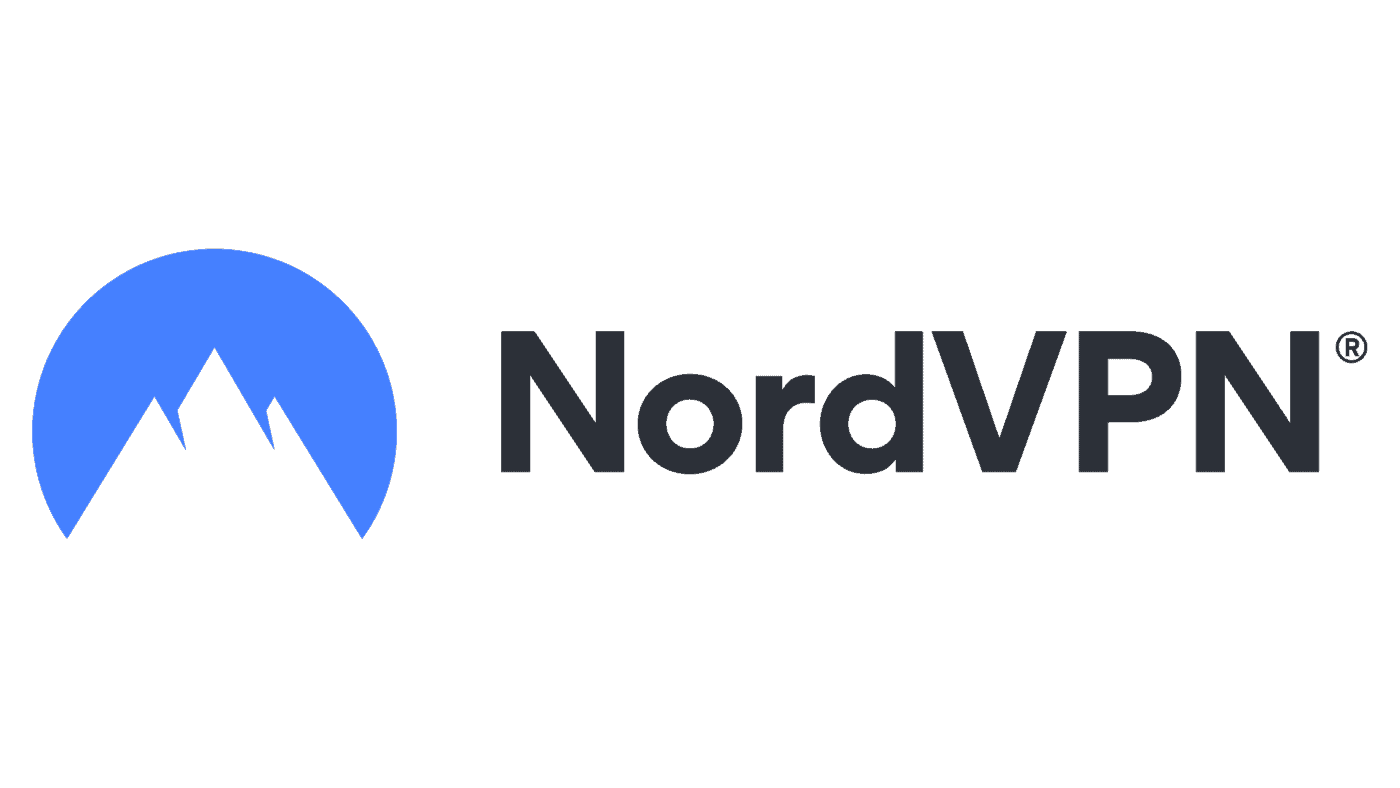 NordVPN is one of the top VPN providers and has a solid reputation for providing powerful military-grade encryption across its massive server network.
This is the VPN I've been using for the last three years, and I've never had any issues with my data being compromised.
They also offer dedicated IP addresses, DNS leak protection, and ad blockers, while their verified no-logs policy guarantees that your online browsing history won't be recorded.
The NordVPN network has more than 5300 servers in over 60 different countries, so they can offer extremely fast speeds across their network. You can connect up to 6 different devices running Windows, MacOS, Linux, Android, and iOS.
They are the fastest VPN with download speeds up to 6730+ Mbps, which is more than twice as fast as their closest competitors.
Additional online security features include double VPN encryption and protection from online threats through their CyberSec technology. This means NordVPN is an excellent choice for digital nomads and remote workers who need to guarantee that their data is secure.
All this, plus 24/7 email and live chat customer support and a 30-day money-back guarantee of satisfaction, make NordVPN an excellent VPN for digital nomads and remote workers.
It's easy to use, as they have an app for iPhone and MacBook that allows me to quickly connect to the nearest VPN connection.
ExpressVPN is one of the top VPN providers, offering an impressive range of online security features, support for a wide range of devices, and a secure no-log policy. With some of the fastest connection speeds on the market, ExpressVPN is a solid choice for digital nomad VPNs.
The ExpressVPN network has servers spread across 94 countries, and connection to the Internet is straightforward through the ExpressVPN app. You can access over 400 streaming services, including Netflix, Amazon Prime Video, BBC iPlayer, and HULU. They support a wide range of different devices, including all the main operating systems, Fire Stick, Chromecast, and Nintendo Switch.
Although ExpressVPN's prices are higher than some other VPNs, they are still pretty reasonable and include unlimited bandwidth, 24/7 customer support, and a 30-day money-back guarantee.
Surfshark is a high-quality, reliable, and secure VPN for remote workers and digital nomads, which gets regular praise for its impressive security features and affordable pricing.
SurfShark's network of 3200+ VPN servers in 100+ different countries supports unlimited simultaneous connections from devices running various operating systems, including Windows, MacOS, Android, iOS, and Linux. It provides fast speeds that are excellent for streaming.
As well as AES-256-bit encryption and a no-log policy, other advanced online security features offered by SurfShark include an automatic kill switch and CleanWeb technology, which is designed to protect users from online threats.
There's often a trade-off between price and performance, and while Surfshark is one of the best VPNs on price, their performance is slower than NordVPN. But if you're not happy with the speed of your connection, you can take advantage of Surfshark's 30-day money-back guarantee.
TunnelBear VPN is an excellent freemium VPN for remote workers and digital nomads. You can use up to 500MB before paying any charges, which is ideal if you want to test the system or only occasionally need to use a VPN.
The user-friendly interface makes TunnelBear very easy to use, and their strict no-logs policy ensures that your online activity won't be recorded. Robust 256-bit AES encryption, VPN servers in 47 countries, and fantastic value pricing make TunnelBear worth checking out. If price is a significant factor, TunnelBear could be your best VPN.
Atlas VPN is a high-speed VPN service with a network of over 750 servers located in 38 countries. They operate a strict no-log policy and offer new users a 30-day money-back guarantee.
This VPN service is excellent for digital nomads and remote workers because of its fast and reliable connection speeds, which allow you to work remotely without the risk of your connection dropping out. They use military-grade encryption to secure their users' online activity, and the Atlas VPN user interface makes it easy to get online securely.
The Atlas VPN service is available for a range of devices, including those running Windows, MacOS, Android, iOS, and Linux.
CyberGhost VPN is a popular and highly-respected VPN service provider. It provides robust military-grade AES-256 encryption and protects user privacy through its strict zero-log policy.
CyberGhost's network of 9600+ servers is located in 90 countries. They offer fast VPN speeds, and their one-click connection makes it easy to get online securely. All major operating systems and a range of devices are supported, and they even offer a 24-hour free trial and a 45-day money-back guarantee.
With a handy ad-blocking feature, no bandwidth limits on their secure file sharing, and 24/7 live customer support, CyberGhost is an excellent digital nomad VPN service.
If your digital nomad lifestyle sees you changing location regularly, then IPVanish is a good option. This great-value VPN service provider is based in the United States but has servers located in over 75 cities worldwide.
It offers high-end 256-bit AES encryption and supports P2P sharing and torrent downloading over many devices. This strong encryption is particularly beneficial for digital nomads who regularly work on public Wi-Fi networks. You can have unlimited simultaneous connections, and they also offer a customizable kill switch and 500GB of encrypted cloud storage.
IPVanish also offers 24/7 support via phone and live chat, so you can always get assistance if there's a problem.
Affordability and ease of use make Private Internet Access a popular VPN for digital nomads and remote workers who want to maintain security and privacy online. They have an extensive network of server locations worldwide and offer 24/7 support via email and live chat.
Private Internet Access offers anonymous payment options, proxy routing, and an automatic kill switch. All of its apps are open-source, which allows users to confirm that their data is not being harvested.
However, Private Internet Access doesn't provide dedicated IP addresses, and there can be issues with buffering when streaming.
Visit the Private Internet Access website
How Does a VPN Work?
A Virtual Private Network protects your sensitive information by encrypting it before it even leaves your device. Only you have the digital key used for encryption, so even if someone else does access your data, they won't be able to read it.
The data is then sent to its destination, where it is decrypted to allow the intended recipient to read it.
Connecting to the Internet via a VPN sends your Internet traffic through a secure tunnel. This encrypts your data so that your Internet Service Provider (ISP) can't see your activity, and it also protects your location so that website owners can't see it.
What are the benefits of a VPN?
Working remotely or as a digital nomad probably means you spend a lot of time sending sensitive commercial data across the Internet, doing tasks like checking your online banking, or streaming entertainment after work. This leaves you vulnerable to cyber-attacks, but a VPN can reduce the risks by giving you a secure connection to the Internet.
Here are some of the main advantages of a VPN:
Security
Public Wi-Fi can be very convenient, especially if you live a digital nomad lifestyle and regularly change location. But public Wi-Fi isn't secure and other people on the same network could access your data or steal your identity. Using a VPN gives you a secure Internet connection, keeping your user data, passwords, and other sensitive information safe.
Anonymity
Connecting to the Internet through a VPN hides your IP address and encrypts your data, helping to keep your online activity secure from hackers or government surveillance.
Faster connection speeds
Using a VPN allows you to avoid the intentional slowing of your internet connection by your Internet Service Provider, known as data throttling. ISPs sometimes do this if you spend a long time online, but using a VPN allows you to avoid this problem.
Access to geo-restricted websites
Connecting to the Internet via a VPN allows you to mask your current location so that you can access websites and streaming services that are restricted for your region. Aka you can watch Netflix from anywhere in the world!
It also allows you to access streaming services in your home country when you are traveling.
Freedom of location
A VPN means you can work from any location, making remote work more viable. There are still some risks involved with remote work, but using a VPN will help keep your user data secure.
How to Choose the Best VPN Services for You
It's important to consider your needs and the options available carefully before you select a VPN service provider. These are some of the key factors to help you choose the right VPN:
Bandwidth
Unlimited bandwidth is essential if you need to upload and download large files or stream video.
Price
A good VPN service will cost around $10 per month, but you can often get a discount if you pay for several months at once. Some cheaper options are available, but they may only offer limited bandwidth or slower connection speeds.
A money-back guarantee will allow you to test the service before committing to a monthly plan.
Device Support
Check how many devices you can connect to the VPN simultaneously, and also check that they support all the devices you need to connect and any streaming services you want to use.
Security Features
Your chosen VPN should offer robust security features, preferably military-grade AES-256-bit encryption. A strict no-logs policy will ensure that the VPN provider doesn't keep records of your activity and metadata.
Speed
A fast internet connection is vital for digital nomads and remote workers, so be sure to select a reliable VPN service with an extensive VPN server network in locations worldwide. This will allow you to connect to a nearby VPN server for faster speeds.
Customer Service
Make sure the VPN you choose offers good customer support, ideally 24/7 email and live chat support. This means you'll be able to get help immediately if you run into problems.
—
After reading this guide, you now know what a VPN is and the benefits of using a VPN when you're working remotely. You also have all the key information to help you choose the best VPN for digital nomads.
Whether you are a digital nomad or a remote worker, using a VPN is the best way to keep your identity and sensitive data secure online, to give you peace of mind when working online.
Jumping into remote work while traveling? Don't forget these essentials!