This post may contain affiliate links. By clicking and making a purchase through the links, I earn a small commission at no extra cost to you. This and display ads allows me to keep the site up to date and give back. Thanks for reading!
I grew up in Newfoundland with the East Coast Trail surrounding my hometown of St. John's. It's a 336 km trail that runs along the eastern edge of the Avalon Peninsula between Topsail Beach and Cappahayden. Along the trail, you can see stunning ocean views, towering cliffs, whales, icebergs, colourful communities, abandoned settlements, historic lighthouses, and spectacular waterfalls.
The East Coast Trail can be done as a thru-hike or just as day hikes. There are 25 official paths that connect the entirety of the trail. Although I've hiked parts of the trail while growing up, there was a lot I hadn't. Since living away from home my love of hiking has grown so much, and hiking the ECT has been on my Canadian bucket list. When I ended up back in in Newfoundland due to the pandemic I decided it was the perfect time to tackle this goal!
While it's possible to do the trail as a thru-hike, I've been doing the paths as day hikes and some overnight hikes. I haven't finished all of the trails yet but am getting close and wanted to share my journey.
I'll keep this post updated with the rest of the hikes as I complete them. At the end of the post, I've also included some tips on navigating the trail, what to bring day hiking, and how you can support the East Coast Trail Association.
Can't read this right now? Pin it for later!
12 Hikes on Newfoundland's East Coast Trail by explorewithlora on Jumprope.
Hikes Completed on The East Coast Trail
Long Shore Path: Topsail Beach to Portugal Cove
17.2 km (one-way) | 6 – 8 hours | moderate to difficult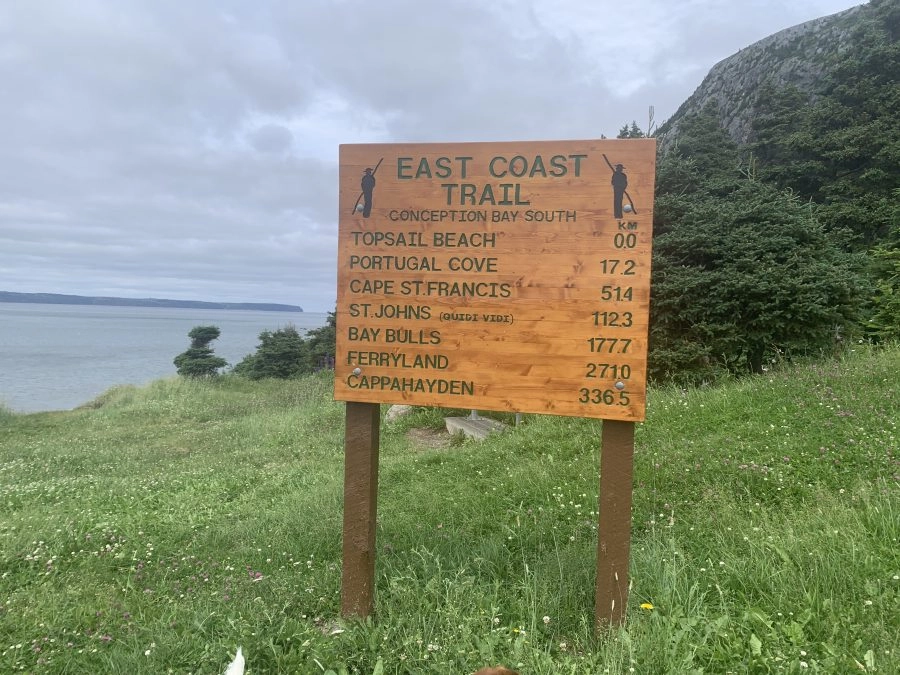 This is the newest path on the East Coast Trail, which officially makes the '0.0' KM starting point. It's one of the longer paths along the ECT, but can be made into shorter hikes as there are several access points along the trail at St. Thomas, St. Phillips (7.5 km), and Beachy Cove (10.8 km).
I've only done about four km of this trail starting in Topsail beach, which was relatively easy (I did it as an in and out). The start of the trail is well maintained, but was becoming increasingly muddier as I progressed through the trail. Talking to other hikers on the trail, I was getting reports that it was even muddier further in, so definitely wear a good pair of hiking boots for this one.
Trailhead: On Topsail Beach side there is a large parking lot available, at Portugal Cove pull off by post office and park at designated area which is signed
Biscan Cove Path: Biscan Cove to Pouch Cove
7.0 KM (one-way) + 4 KM road back if you want to go round-trip | 2-4 Hours | Moderate to Difficult
I did this hike from Pouch Cove to Biscan Cove and found it pretty challenging. I started the hike later in the day then I should have, so I was rushing to make sure I didn't end up hiking in the dark. It has a lot of incline! Once you get to the highest point of the trail, there are gorgeous sweeping views of the ocean as well as Biscan cove and Pigeon Island. It was so windy though!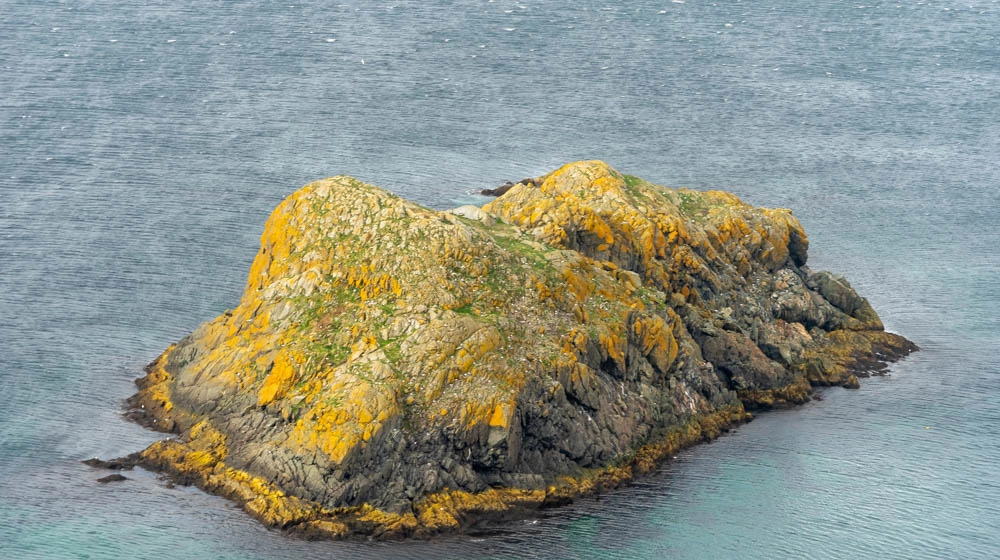 It took me about three hours to complete this trail. At the end, it comes out on the road and you can walk another 550m down the road to Cape St. Francis. It's not a particularly stunning lighthouse, but there's a cool helicopter pad you can get on top of. The views from there are quite nice, especially at sunset.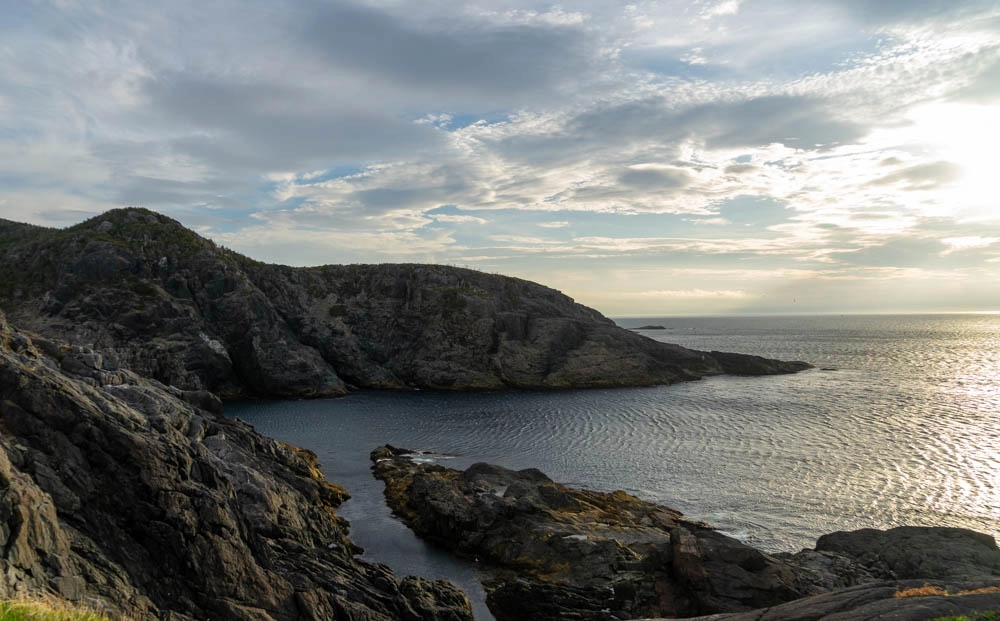 Trailhead: Park at the ball field parking lot in Pouch Cove and then walk 250 m to the trailhead. It is possible to drive up the gravel road on the other end to Cape St. Francis but the road is not maintained, I wouldn't recommend bringing a standard car there. You can walk 4km back down the gravel road to get to the trailhead in Pouch Cove, which took me about an hour.
Stiles Cove Path: Pouch Cove to Flatrock (15 KM)
15.1 KM one-way | 5-7 hours | Moderate
Maybe I'm bias because Flatrock is my hometown, but this is one of my favourite trails on the East Coast Trail. It's got rivers, waterfalls, bridges, coves, and cliffs! I did this hike from Pouch Cove to Flatrock, which I would recommend otherwise you'll be starting with a lot of stairs.
From the trailhead, you can see nice views of the village of Pouch Cove. The trail follows along the ocean and at about a kilometer in there's a lookout where you can get down to the ocean via a staircase. From there you take the trail through the forest until you reach shoe cove, which has a nice rocky beach. It was actually a fishing village in the 1800's! At shoe cove, there is a small bridge to help you get over Shoe Cove Brook.
From Shoe Cove the trails goes back up to its highest point of 100m. The trail continues alongside the cliff weaving in and out through the boreal forest. It has gorgeous coastal views with incredible shades of turquoise in the water. It almost looks as if it's tropical but I can assure you that it's not. Stiles Cove in particular is a beautiful stop that features a nice waterfall.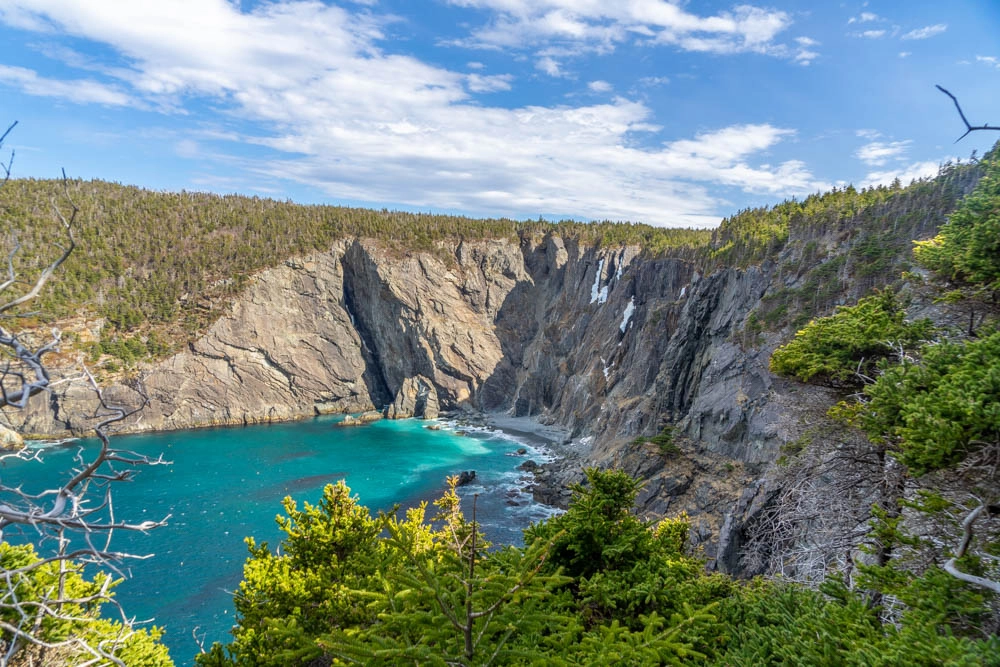 The last section of the trail is Red cliff to Flatrock which is 3.1km. After walking through the forest, you'll walk down several staircases and be greeted with beautiful views of the community of Flatrock. Walk across the bridge and admire the beautiful waterfall/big river. – This is also a great place to go swimming in the summertime when the water is low (ie. when it hasn't rained heavily recently). Be very careful swimming here, as the currents are strong and people have died in the past.
Trailhead: If you're starting in Pouch Cove, park at Saint Agnes Church across from the post office. Take the lane North of the post office to the trailhead. If starting in Flatrock, park in St. Michaels Church Parking lot. The trailhead is at the end of Hickeys Lane.
Father Troys Path: Flatrock to Torbay
8.9 KM one-way | 2-4 hours | Easy
Starting in Flatrock, this trailhead starts at the 'beamer' which is a section of rock alongside the ocean. If you look across the ocean, you get great views of Red Head, which is what you are walking on the Stiles Cove Path!
The trail is a loop around the beamer so if you want shorten it you can cut up between the bottom and top path, but it's a steep climb up. From there, you'll continue the path to Torbay alongside the ocean. I love the jagged cliffs views you get here!
A large part of this trail is in the forest. At the time I was hiking it the snow had freshly melted so I found the trail very wet and muddy. It's also a pretty wide trail and you may see ATV's go by. It passes by farm land where I saw some friendly cows along the way. Eventually you'll come down into the community of Torbay, and the trail takes you right by Torbay beach. Enjoy the ocean views and a small waterfall behind the beach.
There is also a bakery nearby the trail called 'Torbakery' which is the perfect place to go for a snack before or after hiking! It's owned by my sister's boyfriend and he makes the most amazing breads and sweets.
Trailhead: In Flatrock, park at the harbour. In Torbay, park at the end of Spray Lane.
Silver Head Mine Path: Torbay to Middle Cove
3.8 KM One-Way |1-2 Hours | Easy
This is a short hike, which is very rare for the East Coast Trail! It's the perfect hike to do by yourself because you can do it round-trip easily. The trail also has little incline.
Starting from the Torbay end, you'll pass by some residential houses than into the wilderness, where there are some cute red chairs to sit in that overlook the ocean. Shortly after you'll come across motion river, which is now easily passable thanks to a bridge that was recently built. Enjoy the views of the waterfall while passing over the bridge.
The trail ends at middle cove beach, which is a great place to have a bon fire during the summer in St. John's!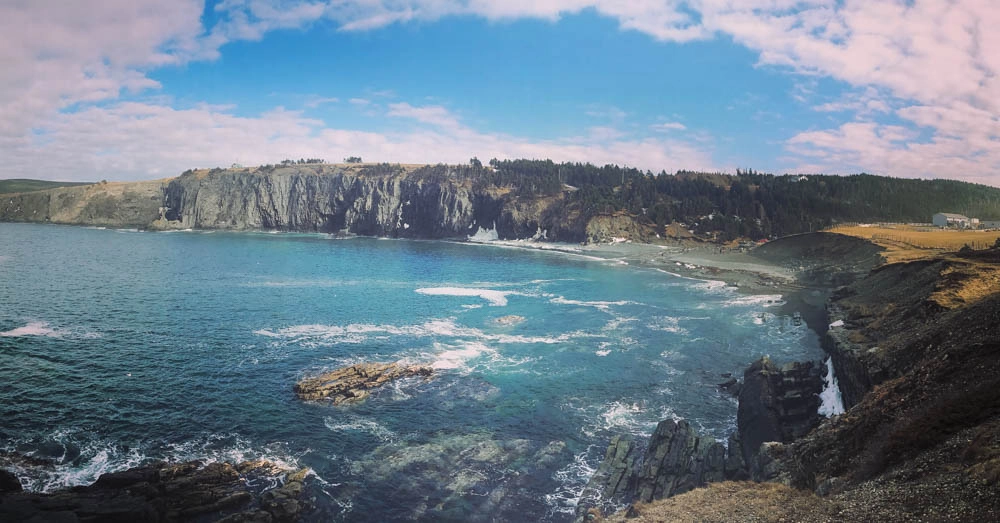 Trailhead: You can either park at the Middle Cove beach parking lot or on the road in Torbay on Motion drive near the postal boxes.
Cobblers Path Outer Cove to Logy Bay
4.7 KM One-Way | 2-3 Hours |Moderate
If you're looking for a shorter hike with great views near St. John's, this is a perfect choice. It's got dramatic cliffs and incredible views.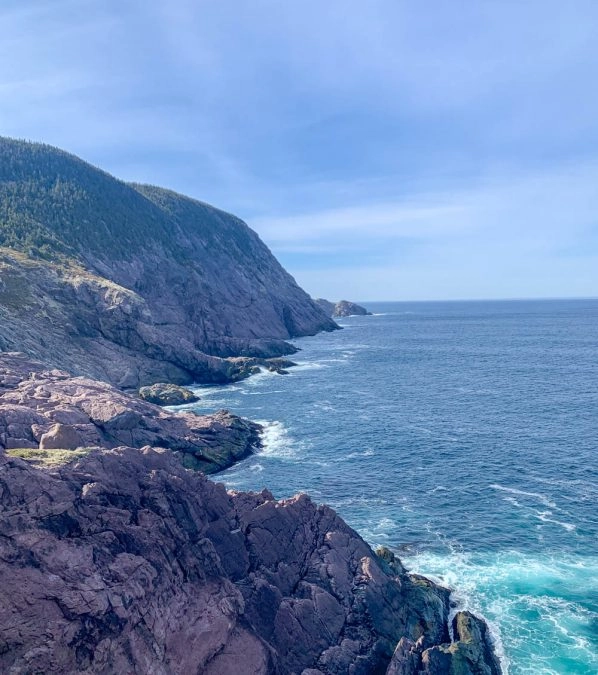 I did this hike from Outer Cove to Logy Bay. It starts with a steep climb up stairs, but the views at the top are so rewarding. For about a km after it goes along the coast weaving in and out through the forest. After about 2km there is another steep upward climb. At the end of the trail you will see a sign for red cliff road (the other end of the trail) as well as a sign for a lookout of Logy Bay. Go for the lookout, the views of Logy Bay at the end are stunning.
Trailhead: In Outer Cove park at the end of Dorans Lane. In Logy Bay park at the end of Red Cliff Road.
Sugarloaf Path: Logy Bay to Quidi Vidi
9 KM One-Way | 3-5 hours | Moderate to Difficult
This trailhead starts next to the Ocean Science centre where there is designated parking. This is also a fun place to visit in St. John's as there are harp seals here you can see. The trail starts with an incline where you'll get nice views of the coast at the top. It levels off for the majority of the trail, taking you through the forest. The trail passes closely by Robinhood Bay (the landfill) so unfortunately, you may see some garbage along the way.
The trail comes out on the road at one point but just cross it and follow the staircases built into the rock wall to continue on. It's a steep incline to the next section where you'll get incredible panoramic views of Quidi Vidi lake and surrounding area. Enjoy your hard work!
From there, it's just a descent down into what's known as the 'gut'. Be careful to watch out for mountain bikers on this section of the trail – they come around the corners fast. Visit Quidi Vidi after the hike – it's a very cute fishing village. This trail took me 5 hours to do with several long breaks.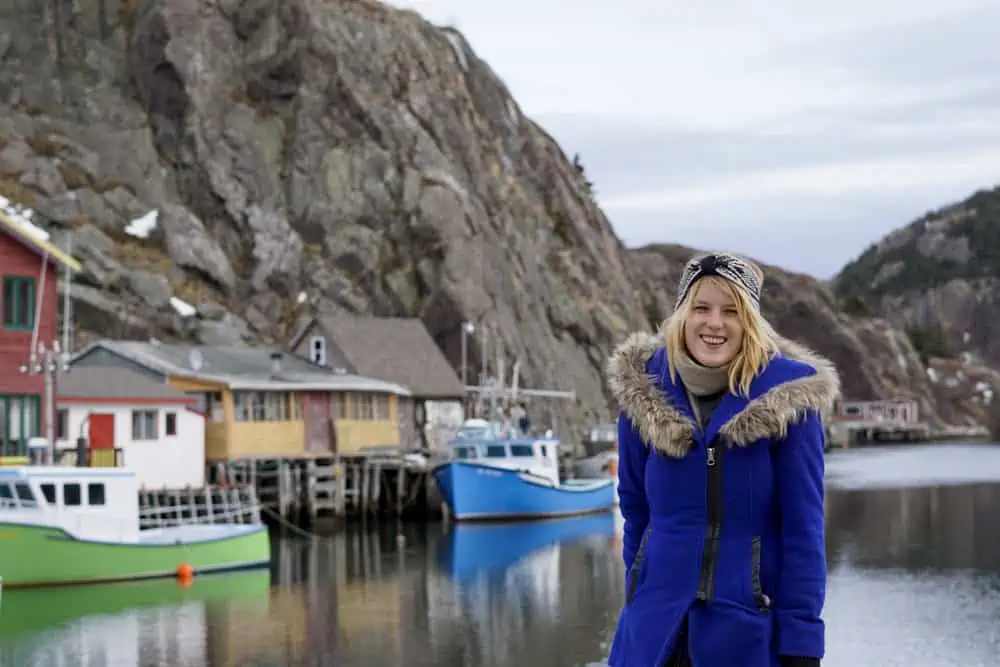 Trailhead: In Logy Bay, park in the lot reserved for hikers, which is across from the Ocean Sciences Center parking lot. In Quidi Vidi Village, there is a parking lot near the trailhead.
Deadman's Path: St. John's to Blackhead
10.5 KM one-way | 4-7 hours | Difficult
This section of the trail links Fort Amherst lighthouse on the south side of St. John's harbour with the small community of Blackhead. This hike starts just before Fort Amherst lighthouse. It's a steep climb up but you'll be immediately rewarded you with beautiful views of the St. John's narrows and Battery.
About half way you'll reach Freshwater bay where there is a connecting trail which will take you out to Blackhead road, so you can park a car in the lot there if you want to do a shorter hike.
Trailhead: On the St. John's side there is a visitors lot at Cahills Point, there is no public parking past this point. It's a 0.5 km walk to the trailhead just before Fort Amherst lighthouse, which is a great place to visit. In blackhead, there is a gravel parking lot at the end of the road that goes into the community.
Cape Spear Path: Blackhead to Maddox Cove
15.4 km | 5-7 Hours | Moderate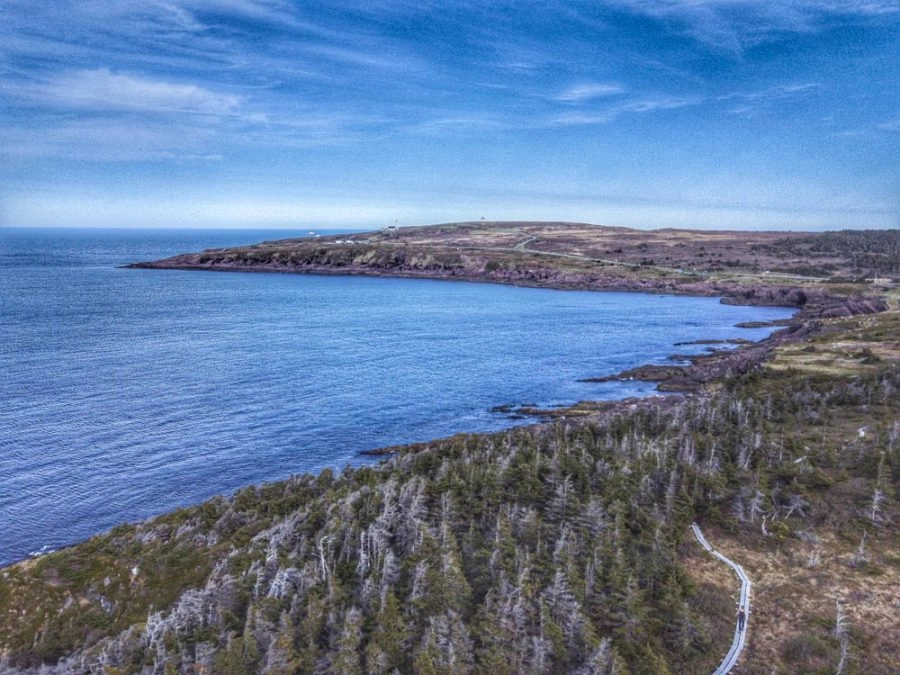 This hike used to be broken into two trails: Blackhead to Cape Spear (3.7km) and Cape Spear to Maddox Cove (10 km), but now they've combined them into one! Still, it's possible to them as separate hikes if you want. The blackhead path makes a great short east coast trail hike that can be easily done round-trip.
What makes this trail so special is that it takes you through Cape Spear Lighthouse, which is the most easterly point in all of North America! It's a great place to spot whales in the summertime and icebergs in the spring. I've seen both here!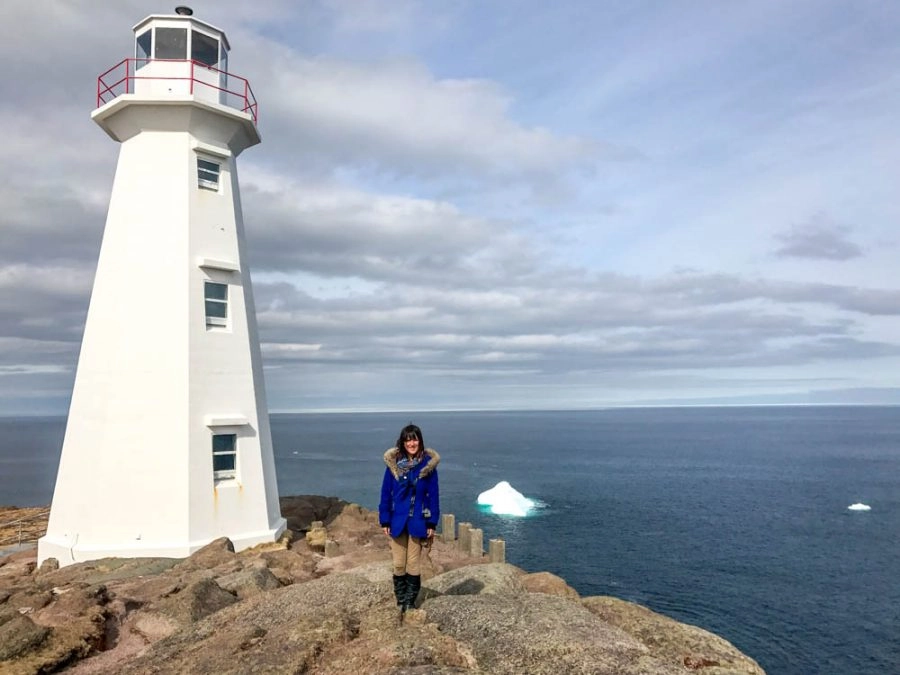 Trailhead: In Cape Spear, there is a big parking lot. In Maddox Cove, there is a designated parking lot facing the beach. If you want to just hike the Blackhead section, there is a gravel parking lot at the end of the road that goes into the community.
Spout Path: Shoal Bay Road to Bay Bulls
16.2 KM one-way + 6.3 km access road | 6-9 hours | Strenuous
The spout path from the Goulds to Bay Bulls is one of the most difficult but rewarding sections of the East Coast Trail. It's quite an undertaking to do this hike in one day, so most people break it up into two and camp on the trail. Which is exactly what we did!
I did this hike with friends in the summer of 2018. I wasn't in the best shape then, but was still able to complete it. That said, this path has no bailout point so it's not suitable for hikers who are in poor shape or are poorly prepared. There is limited or no cell service along most of the trail.
Despite its difficulty, this was such a magical hike. We passed through so many waterfalls, sea stacks, eagle's nest, and towering cliffs. We did most of the hike on the first day, then camped at Little Bald Head which is just 600m south of the Spout.
The next day we visited the Spout, which is the main attraction of the trail. It's a geyser caused by the ocean spray. The combination of wave action and freshwater streams running into the gaps in the cliff push the water up the hole, creating a geyser! The water can spray 20 metres or more into the air! It's so cool to see. Stay a while to watch it, because each spray is different.
The second day of the hike was not nearly as fun. We were exhausted from all the hiking the day before, so the 6.3 access road on the way out was a real bummer since there wasn't much to look at on it.
Mickeleens Path: Bay Bulls to Witless Bay
7.2 KM One-Way | 2-4 Hours | Easy to Moderate
This is one of my favourite hikes on the ECT. It has minimal elevation so it's the perfect hike if you're looking for something easy that only take 2-3 hours. But more importantly, the views do not disappoint.
We started from the Witless Bay side. The trail starts on a cute boardwalk that goes along the ocean. It then goes into the forest and comes back out to beautiful red stone cliffs, with gorgeous shades of blue in the water below.
About half-way through you'll get incredible sweeping views of the ocean with Witless Bay Ecological Reserve Island as well as Cape Spear lighthouse. It would be a perfect place to bring a picnic!
How to get there: Trailhead in Bay Bulls is at the end of Quays Road. In Witless Bay it is the end of Bears Cove Road.
Beaches: Witless Bay to Mobile
7 km one-way | 2-3 Hours | Easy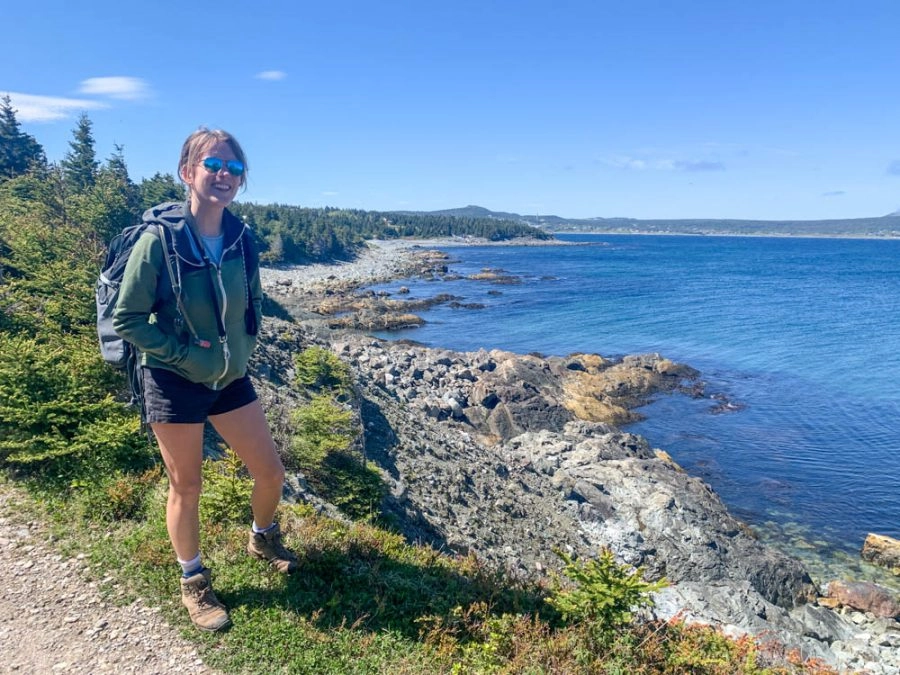 This trail continues right after Mickeleens Path. It's another easy 7 km hike with relatively little incline. I didn't enjoy it at much as Mickeleens Path (no red cliffs), but true to its name, it takes you past some lovely beaches. At the time we hiked it has just rained for a couple of days, so the trailhead was pretty muddy. It's a pretty easy hike with little incline, we completed it in two hours.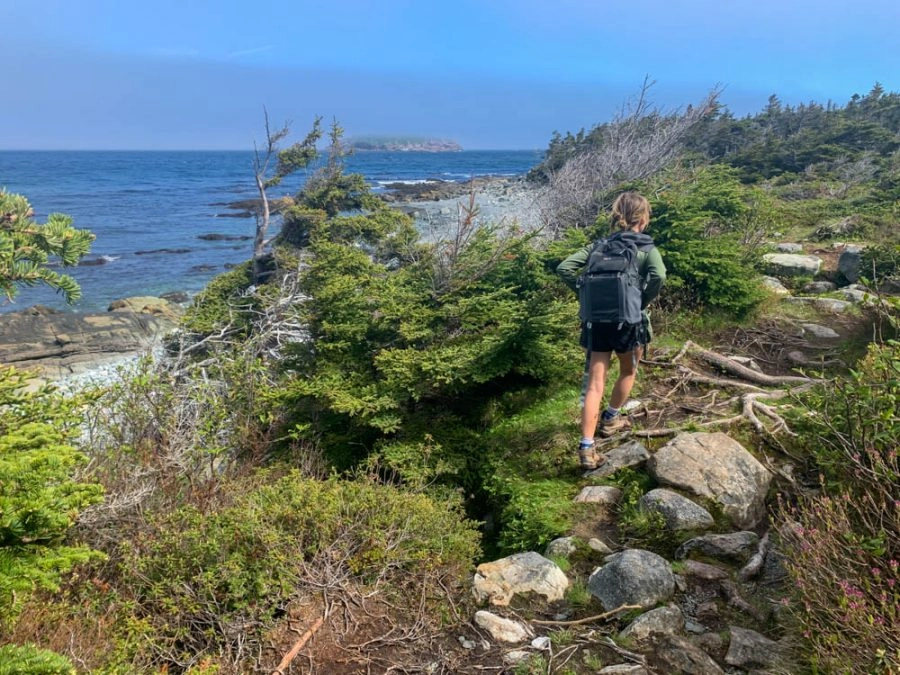 Trailhead: In Mobile, park at mobile high school, cross the street and walk down the road to mobile beach where the trailhead starts. In Witless Bay, the trailhead starts at Ragged Beach where there is a small parking area.
Tinkers Cove Path: Mobile to Tors Cove
5 KM one-way | 2-3 hours | Easy
This is only a 5km hike trail so it can be done as an in-and-out in the same day, or combined with the beaches path above for a longer hike (I did them separately, but in hindsight I could have easily done them together). I loved how green this trail is!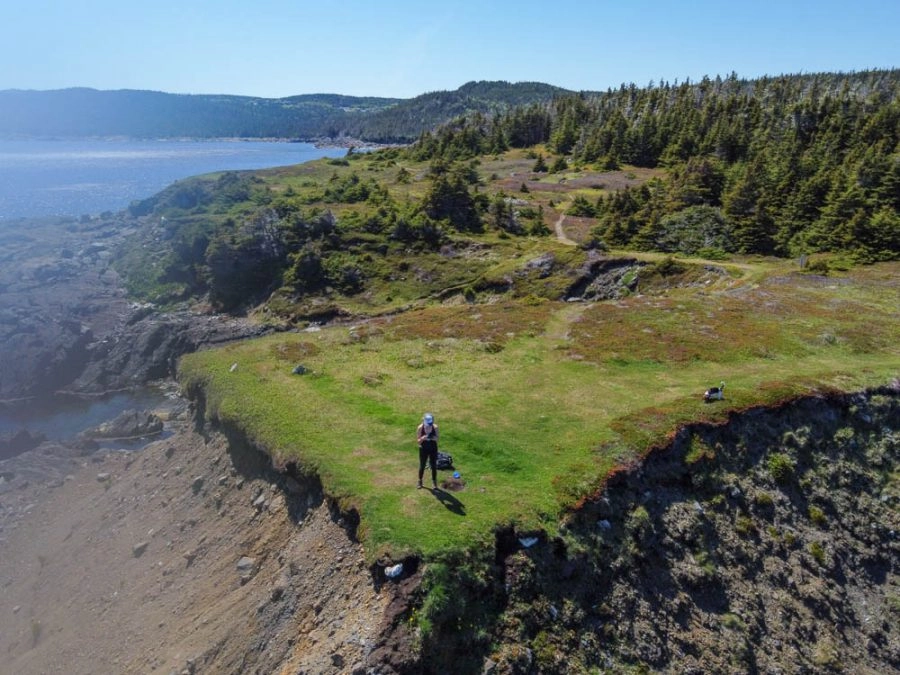 This is a pretty easy trail with little elevation change. Stretches of the path take you through the woods, with occasional access points to small rocky beaches. When you enter Tors Cove, you'll pass by an adorable salt box houses 'the Cribbies' – it's so cute!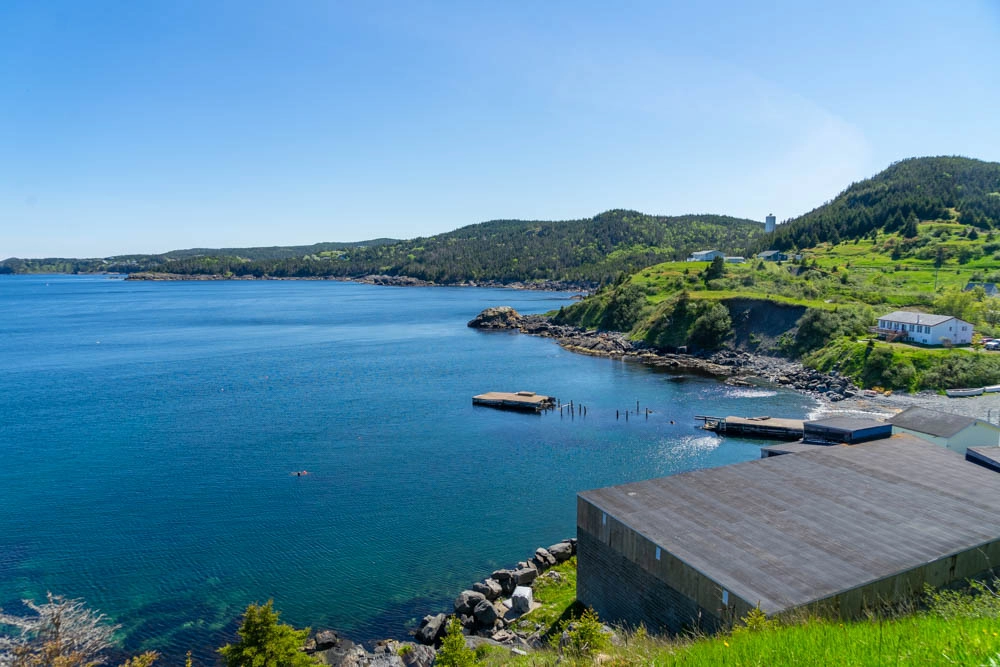 Trailhead: Cod Seine Cove Road in Mobile, Sacred Heart Church in Tors Cove.
La Mache Village Path: Tors Cove to La Mache Village
6.4 km (+1.4 access trail) | 2-3 Hours | Easy
This trail takes you from Tors Cove to La Manche Village. However you can also start it at Bauline East for a shorter hike which is what I did.
Most of the trail is in the woods but like most of the East Coast Trail, there are signs for several points of interest that will take you off the main trail down to the ocean. Doctors Cove is a nice detour!
The highlight of this trail is the 50m suspension bridge in La Manche village. It's so neat to walk on, and has beautiful views from either side of the ocean and waterfalls. It's one of those special places that makes me realize just how beautiful Newfoundland truly is.
La Manche Provincial Park is also a great place to go camping in Newfoundland during the summer! There is a gorgeous waterfall in the park you can go swimming in.
Trailhead: In Tors cove, enter from back road on Route 10 and park in lot to the East of the white church. In Bauline East, park at the wharf and walk-up the gravel road to the trailhead. In La Manche, limited parking is available at the end of La Manche road.
Brigus Head Path: Brigus South to Admirals Cove
6.4 KM | 2-3 Hours | Moderate
I started this trail from Brigus South, which is a super cute community. From the community, the trail climbs 50m and then more or less stays at this level until Tar Cove point. It's another woodsy trail with several lookout points. Herring Cove Beach is worth checking out!
Apparently this trail can be hiked as a loop because of a cart track that was once part of the Southern shore highway. However this trail is not maintained and when we tried to take it back, the path was completely flooded and unusable. We ended up just doing the hike as an in and out, which is manageable in one day!
Trailhead: In Brigus South, there is a small parking lot for hikers on the South side. Walk around the harbour to the trailhead. In Admirals Cove, there is a parking lot above Harveys Gulch.
Caplin Bay Path: Calvert to Ferryland
5.6 KM | 2-3 Hours | Easy to Moderate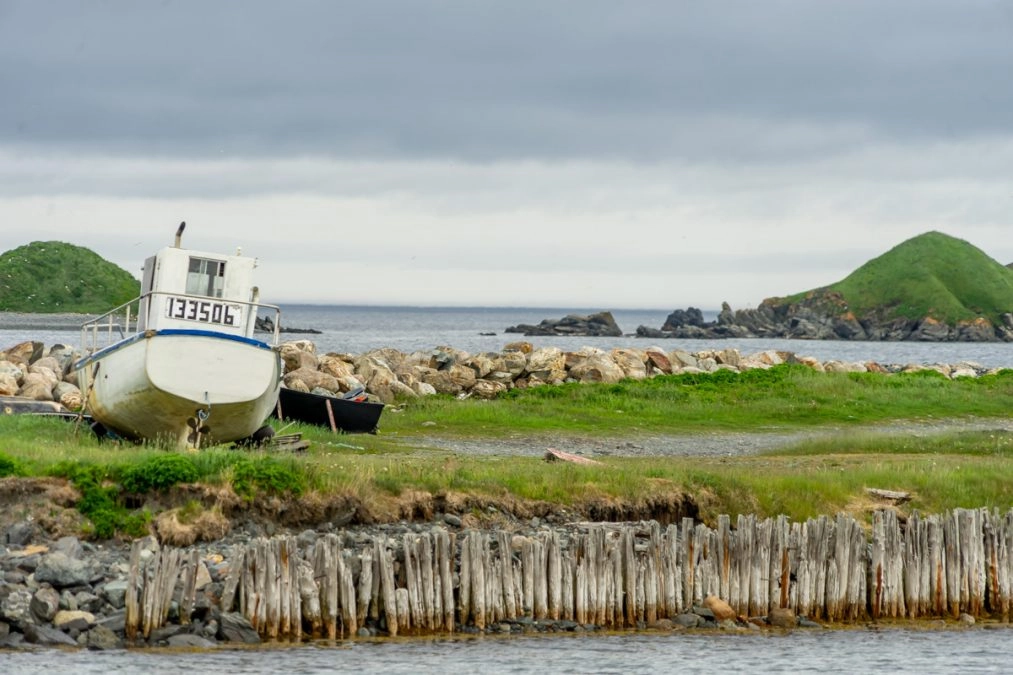 I did this hike from Ferryland to Calvert and it was probably one of my least favorites. May have just been the rain that day! It starts off in Ferryland, which is a beautiful town on Newfoundland's Irish Loop. You park at the interpretation center there, and if you want you can add on a hike to the lighthouse. The start was my favorite part of the trail! It's one of the shorter ECT paths, at only 5.6KM so you can do this hike in about two hours.
Spurwink Island Path: Aquaforte to Port Kirwan
20.4 KM |7-10 Hours | Difficult
This hike is one of the longer paths on the ECT (20.4 km), but you can also do it as an in-and-out from Port Kirwan to the Berry Head Sea Arch, which is the main attraction on the trail. I did this hike solo so I opted for this version of the trail.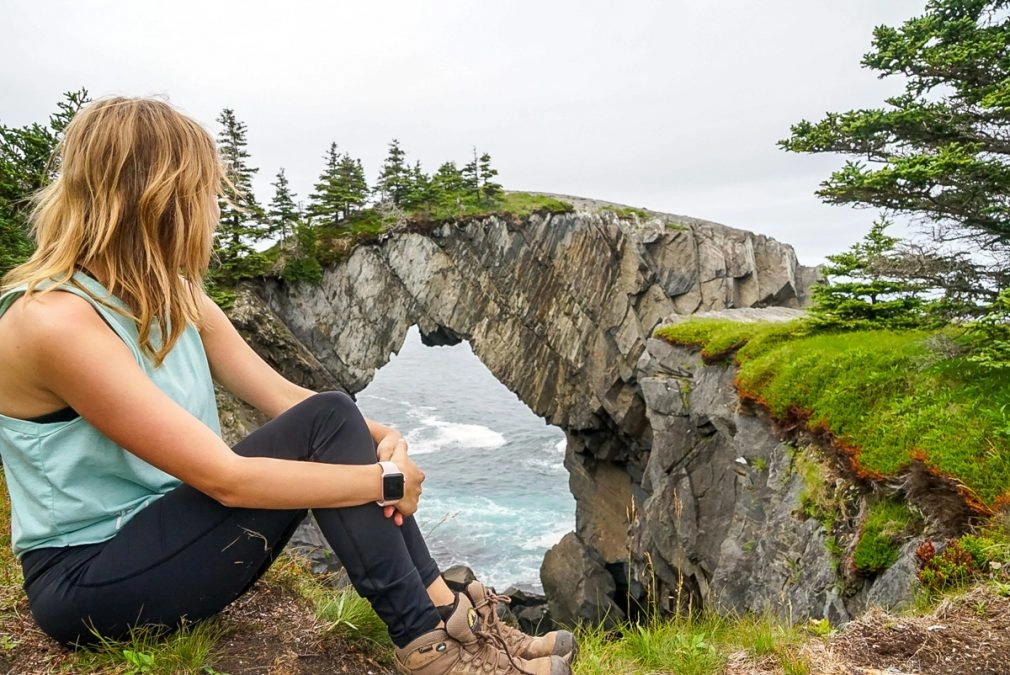 You park at the community centre in Port Kirwan. The hike starts off with beautiful coastal views and then goes inland to the forest. It's about 8km to the sea arch which you will not miss coming from the Port Kirwan side. It's so impressive! It took me about 2 1/2 hours to hike each way, and I'd rate it as moderate.
East Coast Trail Hikes To Be Completed
Piccos Ridge Path: Portugal Cove to Bauline
White Horse Path: Bauline to Cape St. Francis
Motion Path: Petty Harbour to Goulds
Flamber Head Path: La Manche Village to Brigus South
Cape Broyle Head Path: Cape Broyle to Head Path
Sounding Hills Path: Ferryland to Aquaforte
Bear Cove Point Path: Kingman's Cove to Renews
Island Meadow Path: Renews to Cappahayden
Navigating the East Coast Trail
For the most part, I've found the East Coast Trail easy to navigate as the association has done a fantastic job at putting up trailhead signs and markers along the way. However, it is not perfect and like any hike, you should have navigation with you.
The East Coast Trail Association has developed maps of each hike you can purchase as a set. The maps are extremely detailed. I've been using them and they are very helpful for navigating the trail. Alternatively, most of the hikes are on Alltrails, an app you can download on your phone. I strongly recommend purchasing the premium version of the app as they won't work without service (and not all sections of the ECT have cell phone reception). If you are relying on your phone for navigation, make sure you bring a portable battery bank to recharge it. I would also bring a compass or GPS as an alternative navigation system.
On the East Coast Trail website, they have information about each trail including where the trailhead is. Some of the trailheads are also marked on Google Maps, but this is pretty hit or miss. Many of the trailheads start just off the road so if you aren't sure of the exact location, just drive to that road and you should eventually see the trailhead (usually it is obvious because there will be a bunch of parked cars there).
Unfortunately most of the hikes are one-way and pretty long, so the best thing to do is park a car on either end. This isn't easy as a solo hiker! I've been getting my family (thanks Mom) to help me leave my car on one end, s well as doing some hikes with friends.
What to Bring while Hiking the East Coast Trail
I have written this day hiking gear guide which outlines all the things you should bring on every day hike. This list is very applicable to the ECT. As a summary, here is what you should bring:
Navigation – ECT Maps, phone with offline maps, GPS, and or compass
Adequate hydration for the duration of the trek
Adequate Food (always bring more then you need)
Sun protection – sunscreen, sun hat, and sunglasses
Safety tools – lighter/Fire starter kit + whistle or safety alarm
Pocket Knife
Headlamp/flashlight + extra batteries
Emergency Shelter
Extra Layers
A comfortable day pack to put all of this in
Since this is Newfoundland, the weather can be extremely variable so it is very important to bring adequate layers with you. The weather can even be completely different at the same time in two different locations. I have left my house in Flatrock when it's 25 degrees and sunny in shorts and a tank top to go a trailhead an hour away, and when I get there it's 10 degrees and foggy. Never rely on Newfoundland weather. Bring layers.
Also you really need a good pair of hiking boots while hiking the East Coast Trail. I would get something with ankle support that is waterproof/mud proof. The trails have been so muddy and wet for me. I have been wearing my La Sportiva Hiking Boots and they have been AMAZING on the ECT. I've stepped into giant puddles of muddy water and they keep my feet nice and dry. I also strongly recommend wearing a good pair of socks such as smart wool + an extra pair in case your feet do get wet.
Supporting the East Coast Trail Association
The East Coast Trail Association is a member-based, volunteer-driven and managed registered charity. They have done an amazing job developing, maintaining, and enhancing this trail for everyone's use so if you can, please try to support the trail. You can do so by becoming a member, making a donation, or purchasing the maps (which I highly recommend anyway if you plan to hike it). They also accept volunteers to help maintain the trail!
—
Hiking the East Coast Trail during this time has been an amazing experience. It's helped relieve the stress caused by the pandemic (one of the many incredible benefits of hiking), and reminded of all the beauty I have in my own backyard. Each path has been so unique and I can't wait to see what the rest brings!
Pssst – Get inspired for your next hike with these hiking quotes!
Enjoyed this post? Pin it for later!