This post may contain affiliate links. By clicking and making a purchase through the links, I earn a small commission at no extra cost to you. This and display ads allows me to keep the site up to date and give back. Thanks for reading!
I didn't know much about Dominica before visiting, but it quickly became one of my favorite islands in the Caribbean. After spending my first day swimming in emerald pools under waterfalls and soaking in natural hot springs under volcanoes, I knew it was a special place. Intrigued? Here are 25 fun facts about Dominica that will have you looking at flights!
25 interesting facts about Dominica
There's a river for every day of the year
Dominica has over 365 rivers, one for every day of the year! Some are clear, while others have gorgeous milky blue colors from the runoff of minerals.
Exploring and swimming in the various rivers is one of the best things to do in Dominica. One of my favorite river experiences was taking a boat ride down the Indian River, the widest river on the island. It's a dream for spotting wildlife, especially birds. Another fun river experience is to go tubing down one! I did this via Pagua Bay house, a dreamy hotel in the north of the hotel.
It's a waterfall chasers paradise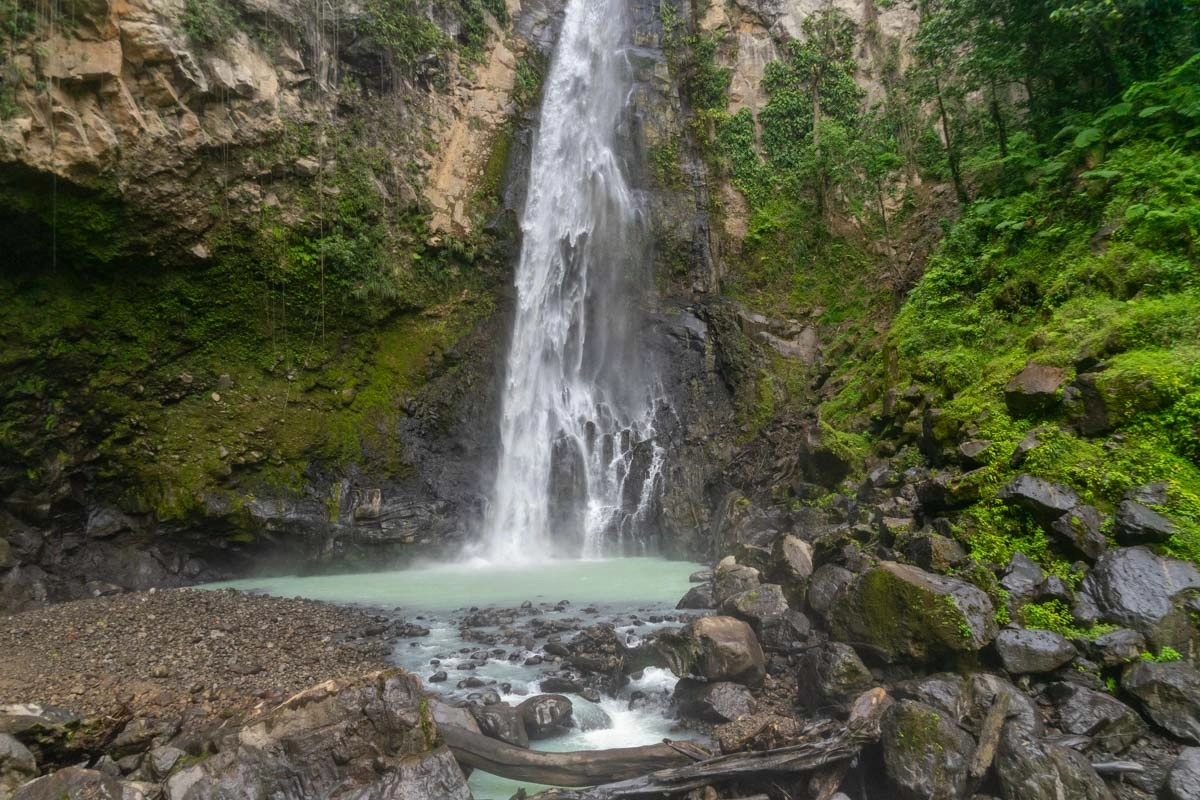 With so much water running around, it's no surprise that Dominica is also a dream destination to chase waterfalls. You can swim in a different waterfall every day during your trip here!
I have a separate post about the best waterfalls in Dominica, but some of my favorites are Victoria Falls, Emerald Pool, Sari-Sari falls, and Middleham Falls.
It's home to the second-largest boiling lake in the world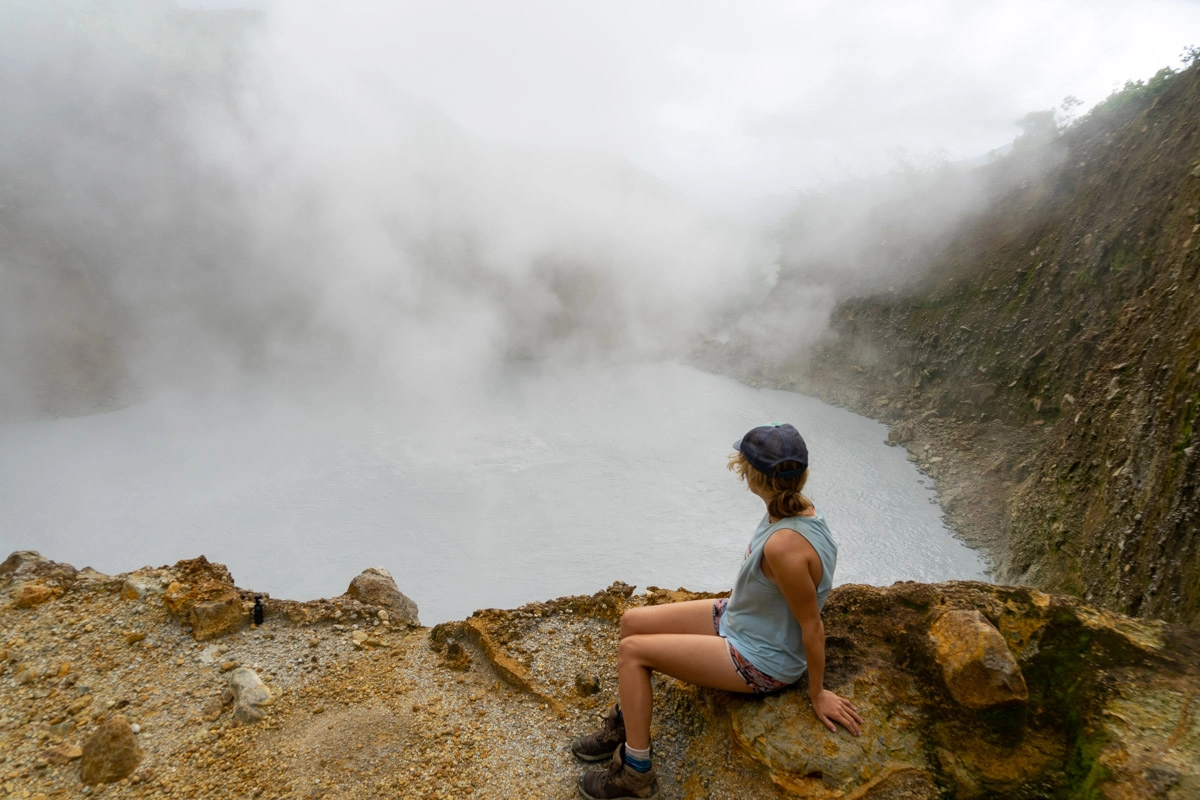 Dominica is home to the second-largest boiling lake in the world after New Zealand. Hiking there is one of the most unique things to do on the island!
The Boiling Lake hike is epic. It takes you through so many different landscapes – rainforests, cloud forests, and thermal areas. At the end, you'll be facing a massive lake with a center boiling point. The hike is not easy though. You'll be climbing up and down a mountain with steep terrain. It took me eight hours round-trip and a lot of sweat, but absolutely worth it.
There are nine active volcanoes
Dominica has nine active volcanoes – the world's highest concentration! But don't worry – there hasn't been a major eruption since 1997 and before that it was in 1880.
The volcanoes add to the island's natural beauty and make for some epic hiking. If you're feeling adventurous, you can climb to the top of Morne Diablotins (1447m) which is the highest mountain in the country. This is no easy feat, but you'll be rewarded with some of the most stunning views on the island!
It has black sand beaches
Due to the high concentration of volcanoes, many of the beaches in Dominica have natural blank sand. If you're traveling due to the north of the island, stop in Mero Beach, where there are several restaurants offering fresh seafood!
Another popular black sand beach is Champagne Beach, which is also a great place to go snorkeling – see below!
You can see volcanic springs rising from the ocean floor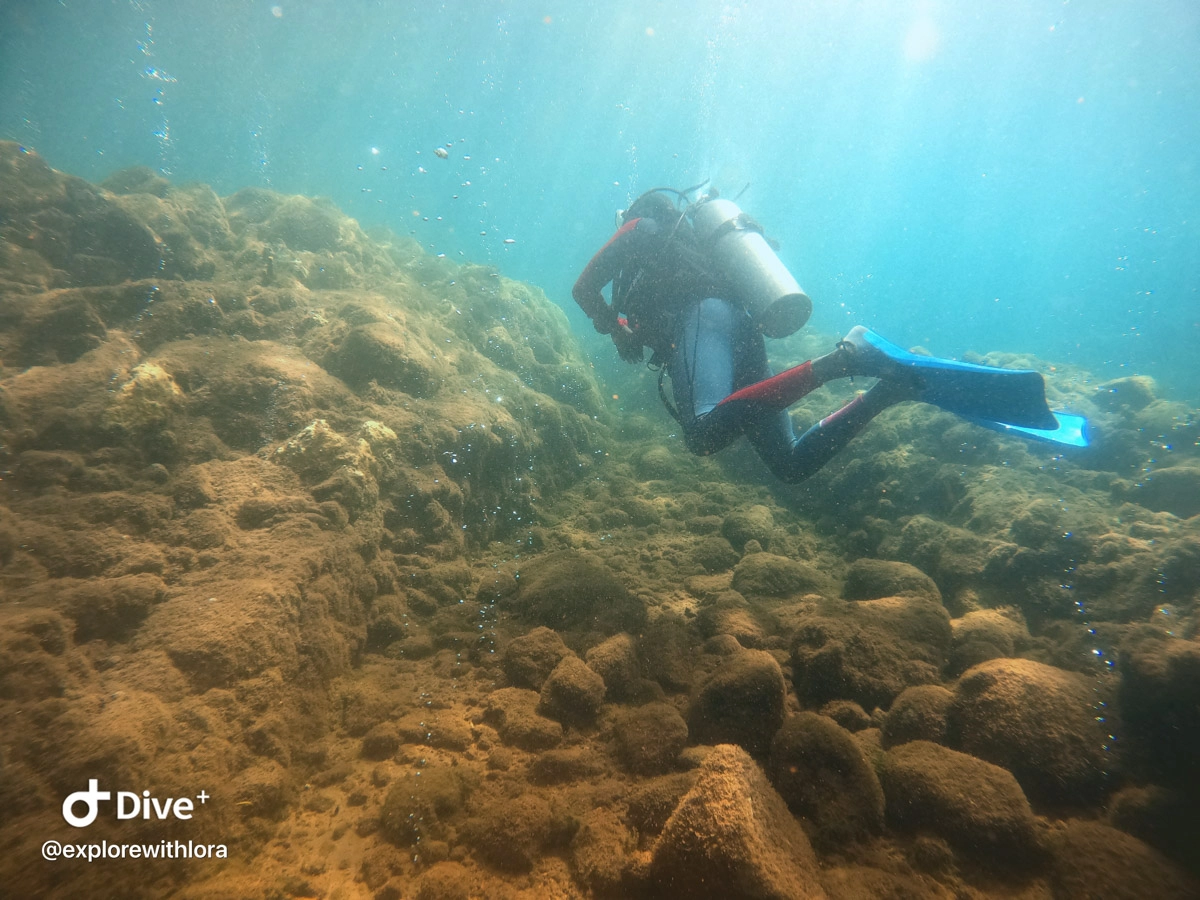 One unique thing to do in Dominica is go snorkeling or diving at Champagne Beach. There you can see volcanic springs rising up from the ocean floor here!
I loved diving here as the volcanic springs make the water nice and warm, and it's so much fun to swim through the vents feeling although you are in a champagne glass! But don't worry if you aren't a certified diver, as you can also go snorkeling to see this natural phenomenon. Head to the beach's far left side once you arrive and swim out (there are signs). There's also a place to rent snorkeling gear there!
Two-thirds of Dominica is covered in rainforest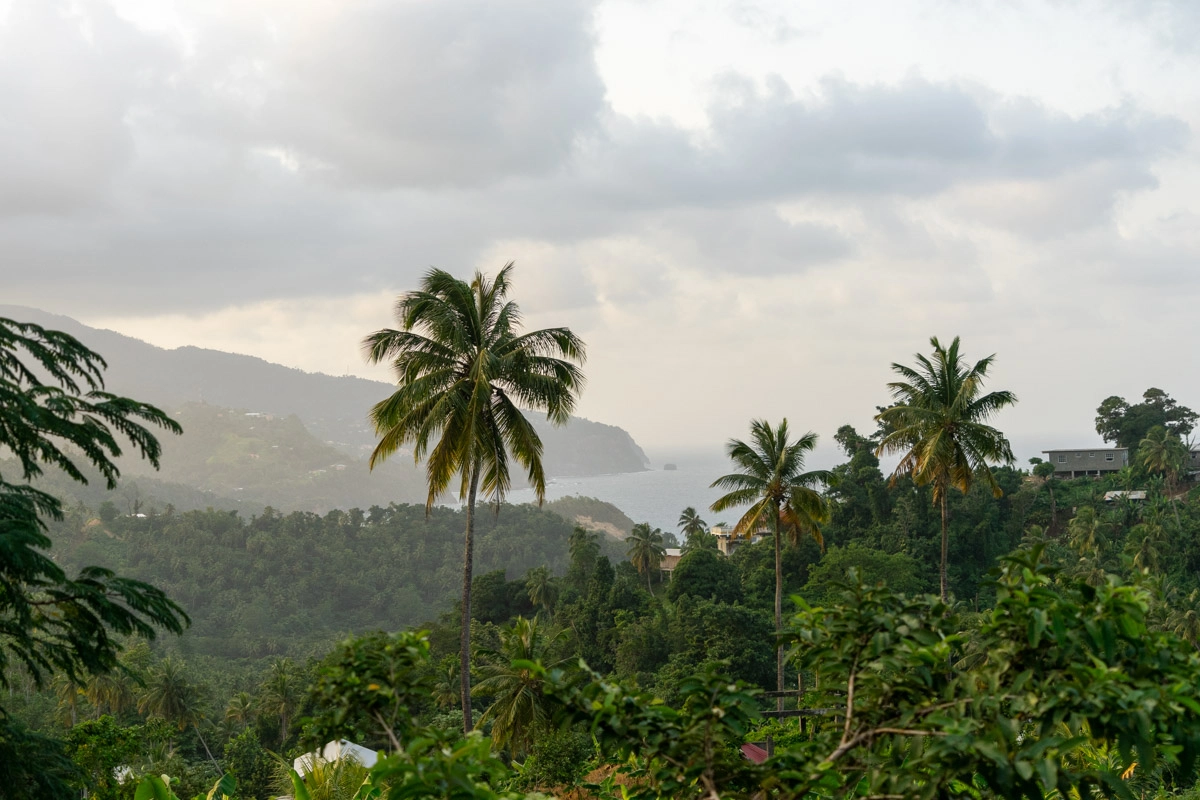 One interesting fact about Dominica is that gorgeous tropical rainforests cover over two-thirds of the island. The rainforests are home to more than 1,000 different plant species so hiking here is a pretty magical experience!
It's full of hot springs
With so much adventure to be had, you'll be glad to know you can soak your muscles in warm hot springs afterward. The volcanoes in the country give way to naturally heated springs throughout the country.
Wotten Waven is one of the most popular areas to visit in the country for hot springs, close to the capital city Roseau. There are a few different spas you can visit, but Ti Kwen Glo Cho was my favorite. They have two huge pools you can soak in surrounded by lush plants, as well as this adorable bathtub! I preferred going in the evening as the daytime was just too hot.
There are cold springs too
Dominica is one of the few places in the world where you can see cold springs. The area is called Cold Soufriere, and the springs come from a volcanic crater within nearby Morne Aux Diables. The water here bubbles and hisses in the same way that a hot spring would, but the water is actually cold (you can even touch it)! It's just a 5-minute walk from the parking lot, so be sure to check this unique volcanic manifestation out if you're traveling in the north of the island.
It's the nature isle of the Caribbean
Dominica is home to endless rivers, waterfalls, rainforests, and volcanoes – which has rightly earned it the nickname the nature isle of the Caribbean. If you're looking for a place to reconnect with nature, Dominica is the spot for you.
Dominican is home to the Caribbean's first long-distance hiking trail
Dominica is full of fantastic hiking trails, but The Waitukubuli National Trail (WNT) is one of the most unique. This 183km (115 miles) path is the Caribbean's first long-distance walking trail. It's divided into 14 segments, so if you don't have time to do the whole trail, you can just hike a section as a day trip.
Sperm whales live here year-round
One of the best experiences to have in Dominica is to go on a whale-watching trip. There's a population of sperm whales that live here year-round so your chances of seeing them are great! We went out on an afternoon trip from Roseau and saw over a dozen sperm whales including a mother and her calf! Dolphin sightings are common too.
It's one of the best places for freediving in the world
I didn't know this before coming, but Dominica is actually one of the world's best places to go free diving. The town of Soufriere on the southern tip of the island has all the right conditions: depth close to shore, calm seas, and good visibility.
Many of the world's top freedivers come here to train, but no worries if you haven't tried it before. Soufriere Guesthouse, one of the best places to stay in Dominica, has a diving school on-site called Blue Element Diving. I took an intro to freediving course with one of the owners, Jon, which was an incredible experience. I was so nervous, but he made me feel at ease, and I got down to 10m!
Dominican is an adventure seekers paradise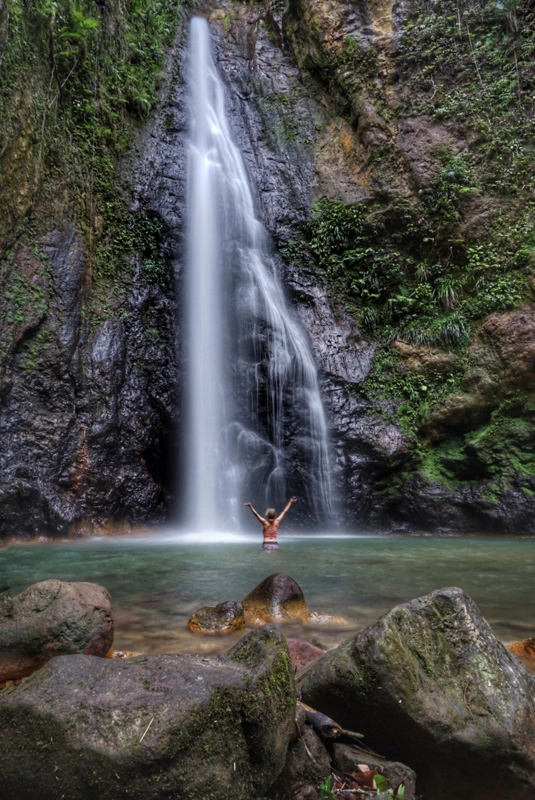 With so many incredible natural attractions in Dominica, you don't have to search very hard to find an adventure. Whether you want to swim under waterfalls, hike volcanoes, dive underwater, or go canyoning, Dominica can offer it. It's hands down the best Caribbean island for adventure travelers and outdoor enthusiasts!
It's not the Dominican Republic
Let's get this straight! When I told people I was going to Dominica, almost everyone thought I meant the Dominican Republic. I can't blame them; I didn't know about Dominica either before moving to the Caribbean. But Dominica is definitely not the Dominican Republic – it's a separate island (and country) in the eastern Caribbean, over 600 miles away!
The national bird of Dominica is the Sisserou parrot
Dominica is a great destination to see wildlife, especially birds. One to keep your eye out for is the Sisserou parrot, the country's national bird. It's a beautiful purple and green parrot that you can see in the mountain forests as well as on the Dominican flag and coat of arms. I saw one while hiking on the Syndicate nature trail!
It's pronounced Dom-in-EE-ka
Another mistake many people make (myself included) is pronouncing Dominica similarly to the Dominican Republic, but the last i is pronounced with an 'EE' sound, as in Dom-in-EE-ka. Listening is easier!
There is still has an active tribe of Indigenous people
One unique thing about Dominica is that there are still indigenous people who live there. They were the first inhabitants of the islands and are known as the Kalinago people. There are about 3,000 living on the island today, mainly in Kalinago territory.
You can visit them in Kalinago Barana Aute. In this model village, you can leave more about their history and culture and purchase locally made crafts.
Fun facts about Dominica: Pirates of the Caribbean was filmed here
Pirates of the Caribbean filmed a lot of the movie in Dominica! Titou Gorge in Morne Trois Pitons National Park is where the shipmates are hanging in bone cages, and the Indian River in Portsmouth was the Patano River in the movie.
More Dominicans are living outside of the country than in it
In 2017, a category 5 Hurricane Maria tragically hit Dominica, causing significant damage. Over 95% of buildings on the island were damaged or destroyed, and more than 50,000 people were displaced. During that time, many Dominicans left the island and never came back.
The population of Dominica is not large. Before coming to the island I had read it was 70,000+, but after talking to several locals, I learned that figure is not accurate. I got various estimates, but most people thought the actual population was just 35,000-50,000.
There's no international airport
Getting to Dominica is an adventure in itself as there is no international airport. So how do you get here? Flying via another Caribbean island! Barbados and Antigua both offer direct flights and have international airports. You'll have to take one of those small Caribbean planes which have the most incredible views. Otherwise, Dominica is a popular cruise ship destination although they are currently not allowing cruises due to COVID-19.
Dominica is home to an endangered species of frog known as the mountain chicken
This frog species is only found in Dominica and Montserrat and was widely considered a delicacy among locals as it tasted like chicken. You won't be able to try it while visiting – the frog is now a protected species as a fungus wipes out almost 80% of the population in the 2000s.
Agriculture and tourism are it's two main industries
Over 20% of Dominica's land is arable and under cultivation. Agriculture is one of the main industries and for decades, the economy was dependent on banana exports. However, in recent years, the country has shifted towards producing other fruits and vegetables. Head to the local farmers market in Roseau to try some while you're here, it's delicious! Dominica has also pivoted towards becoming an eco-tourism destination in recent years to diversify its economy.
Dominica was the last island to be formed in the Caribbean
Dominican was formed by volcanic action about 26 million years ago. While that might sound like a long time ago, it was actually the last island formed in the Caribbean!
..and it the last island to be colonized by Europeans
Dominica was the last of the Caribbean islands to be colonized by Europeans, largely in part of the fierce resistance of the native Kalinago people, which are still around today.
That's it, 25 fun facts about Dominica! If you're planning a trip to this nature paradise, be sure to check out these posts!
Enjoyed this post? Pin it for later!