This post may contain affiliate links. By clicking and making a purchase through the links, I earn a small commission at no extra cost to you. This and display ads allows me to keep the site up to date and give back. Thanks for reading!
Being a digital nomad is an increasingly popular lifestyle choice, given it's one of the best ways to earn money and travel at the same time. It involves finding a job that is done entirely online, allowing you to take your work with you wherever you go.
While many people are eager to adopt this lifestyle, it isn't as easy as it looks. You need to be able to work productively as you travel. I have faced my own challenges in becoming a digital nomad and wanted to share some lessons learned.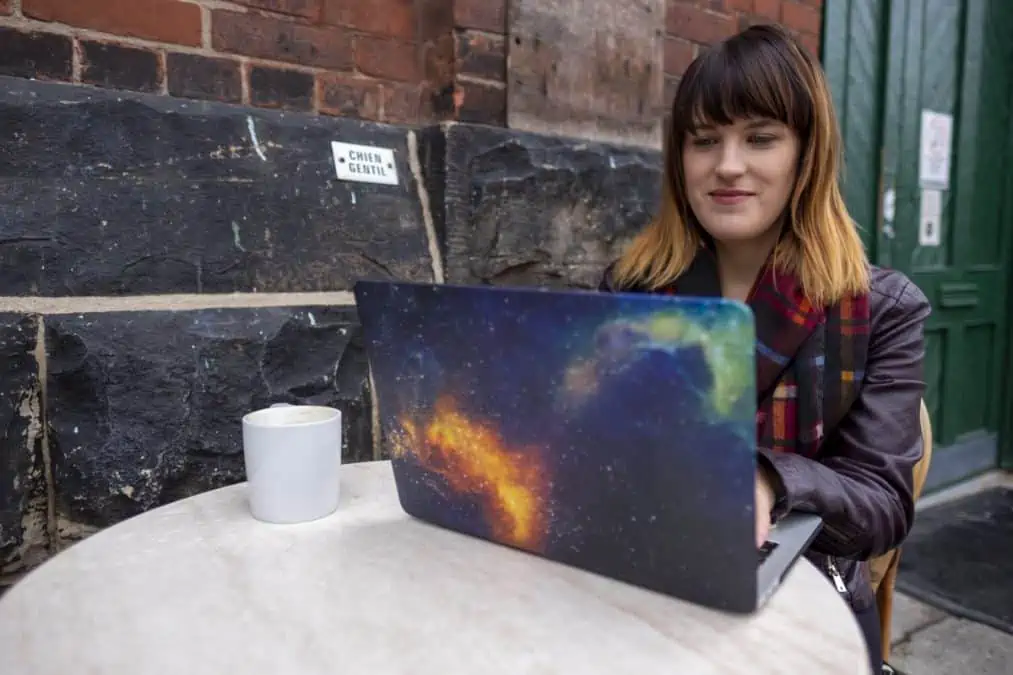 Tips for Digital Nomad Success
Get set up before you go
Whichever way you plan to earn money working online, it's a good idea to get yourself set up working before you jet off. If you're employed by a company that allows you to work remotely, you may be guaranteed constant work. If you're working for yourself, however, you'll need to find clients yourself. You'll want to secure some clients before you start traveling to ensure that you will have some income.
If it's a brand new business, you may want to spend some time establishing yourself before you start traveling. When it comes to travel blogging, this is especially true. It takes time to learn the business of blogging, and you will get overwhelmed if you try to do this on the road. You'll want to invest in some travel blogging courses, and get your website set up with some content first.
Invest in the right software/hardware
You want software and hardware that won't break on you. Read reviews and invest in reliable tech. A laptop is what you'll need most, and I'm team Apple all the way. Since I do a lot of video and photo editing, I went with the Macbook Pro and have no complaints. It's worth investing in tools that can save you time. If you visit Templafy, you'll find tools that can automate the document building process.
You'll also want to take portable chargers and travel plug adaptors with you. You may be able to pick up these items on the road, but it's generally a safer bet to buy them beforehand. I love this travel adapter, because it has four USB ports, allowing me to charge all my devices at once.
Plan Ahead for Wi-Fi
In order to work, you'll need a good Wi-Fi connection. While many hotels have Wi-Fi, you may have to pay for it, and it may not be reliable. Always research into Wi-Fi before you stay anywhere so that you're not left stuck somewhere with little or no internet. Sites like Hotel Wi-Fi Test give information on the Wi-Fi strength of hotels and hostels all across the world.
You should have another way to get online, so you aren't 100% dependent on public Wi-Fi connections. Invest in a portable hotspot like Keepgo. This handy device connects to local cell phone networks and transmits them back as a Wi-Fi network. Super helpful to use if you're in a pinch! You can get 10% off your Keepgo order by using promo code EXPLOREWITHLORA.
Another tool worth investing in is a Wi-Fi Extender. Often hotels and hostels will have Wi-Fi that works well in the main common area but not anywhere else. By using a Wi-Fi extender, you can pick up the signal in your room.

Secure your belongings
You don't want your devices to get stolen or hacked as you travel. For this reason, it's worth taking some security precautions. Putting a padlock on your luggage or investing in a secure backpack such as Pacsafe is one way to protect yourself from thieves. Always lock your belongings away while heading out for the day, whether it's a locker or a hotel safe.
Another way to stay safe is to consider investing in a VPN to help secure your connection. Many Wi-Fi networks aren't secure (especially in public places like cafes), but by using a VPN, you can secure your information. They work by encrypting your computer traffic and routing it through anonymous routers, hiding your identity. As a bonus, they also allow you to access Netflix videos from anywhere in the world! This is the VPN I use, and it's worked flawlessly for me.
Lastly, you can secure your belongings by purchasing travel insurance for personal belongings. This will give you peace of mind that you will be covered should the worst-case scenario happen. The two companies I recommend for travel insurance are World Nomad's or SafetyWing, which is actually designed for digital nomads and paid on a subscription basis.
Need Travel Insurance?
Don't forget to protect your trip! I use and love World Nomad's Travel Insurance.
Understand the travel/work balance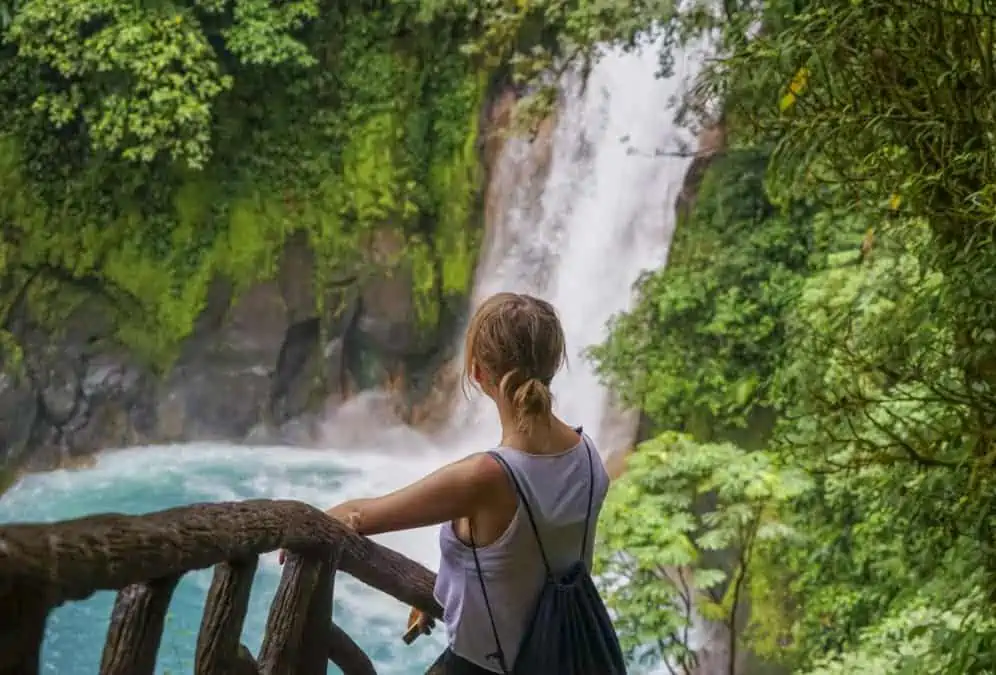 Getting the right balance of travel and work is crucial to your success as a digital nomad. Your main priority may be to see the world, but you need to be sure that you're getting in the work hours and making an income so that you can afford to travel. Be prepared to spend a day or two sat in a hotel so that you can then spend a couple of days freely exploring.
Part of the benefit of being a digital nomad is that you can choose when to take time off. In many cities, the best places to explore can be busiest on the weekends, yet are quiet mid-week. By scheduling your "weekend" for the middle of the week, you can avoid the tourist crowds.
Figure out what makes you most productive
It can become easy to procrastinate when there's no one watching over your shoulder, so you'll need to develop a schedule that works for you. For some, that might mean waking up at the crack of dawn and working until noon. While for others, it might be working dedicated chunks of time throughout the day. Figure out what works best for you, and go with that!
There are also several productivity "hacks" you can learn to help work more efficiently. Here are two that work well for me:
Pomodoro Technique. I discovered the Pomodoro technique last year, and it's helped me so much. You work in dedicated chunks of time and take short breaks in-between. The recommended time is 25 minutes, followed by a five-minute break. Then, after six cycles of 25 minutes, you take a half-hour break and repeat the cycle. The key is to only focus on one task during those 25 minutes. Put away your phone, turn off all other distractions, and focus solely on the task. It truly works!
Batching is another good productivity hack. It's the idea of doing similar tasks in "batches." Once you get into the flow state of doing a task, you become more efficient at it. If you are constantly multitasking, it can be detrimental. Many people will batch their tasks based on the day of the week. For example, if you are a blogger, you could do social media on Monday, writing Tuesday, photo editing Wednesday, etc.
If you are often traveling, it's a good idea to do the tasks that require a stable Wi-Fi connection while you have it and save the jobs you can do offline. That way, if you suddenly don't have Wi-Fi, you'll still be able to get some stuff done. For example, I save my photo editing for long flights because I know I can do this without Wi-Fi.
Embrace slow travel
Recalibrating to a slower travel speed has been one of my biggest challenges as a digital nomad. When I was working a regular 9-5, I had limited vacation time, and as a result, my trips were action-packed because I wanted to see as much possible. I would only spend 1-2 nights in a place before going to the next. And when you're moving every day, you just don't have time to work.
Now that I work while traveling, I've had to embrace 'slow traveling.' It's a beautiful thing, allowing you to save money and get to know destinations on a much deeper level.
Find a work space that works for you
Despite all the digital nomad pictures you see of people with laptops on the beach and working in hammocks over the ocean, these are terrible work environments. Sand and salt will ruin your computer, not to mention you won't be able to see the screen with that bright sun in your face.
It's essential to find a comfortable space that allows you to be productive. The great news is, with the rise of digital nomads, many accommodations are now supporting this. Hostel chains such as Selina are made for digital nomads, with dedicated co-working spaces and reliable Wi-Fi connections. There are also co-working spaces popping up all over major cities, where you can pay for a daily or monthly pass. Libraries are also a solid option, as they are quiet and usually have good Wi-Fi. Lastly, there are good old cafes.
Self-care on the road
While it may be tempting to stay in a hostel dorm and eat ramen to save money, this is going to burn you out quickly. It's important to take care of yourself on the road and develop some sort of routine that helps you stay healthy and sane.
I find having a morning routine that I can do anywhere helps keep me balanced. Inspired by the book The Miracle Morning, I take time each day to meditate, journal, read, and exercise. All of this can be done from anywhere in the world. I use Youtube to find home workout videos – I'm a big fan of Yoga with Adrienne. If you are staying somewhere for a while, you can even join a local gym or yoga studio. One of the perks of working from anywhere is that you can choose beautiful destinations with access to nature and hiking trails.
Another key to success as a digital nomad is to maintain a proper diet and sleep pattern. While it can be tempting to eat out all the time, this may not be the healthiest choice. To avoid this, pick up groceries and cook for yourself like you would at home. Cooking is also an excellent way to save money on the road.
If hostels drive you insane but you can't afford a private a place, a great option is housesitting. In exchange for watching a home and pets (usually adorable), you get a free place to stay. By joining TrustedHousesitters, you will be able to apply for thousands of house sits around the world.
Connect with a digital nomad community
It can be lonely being away from your community of friends and family at home. It's important to make new connections where you are and find local communities, even if temporary. While hostels are a great place to meet people, you may find that those travelers aren't sticking around for as long as you. Meeting people over and over can become exhausting.
Thankfully, there are many online communities for connecting with digital nomads and ex-pats living in your temporary home. Facebook groups are an excellent resource for finding them. Just type in the city where you are + digital nomad in the search bar, and you should come across a fitting group. There are also larger general groups such as Digital Nomad Solo Female Traveler Network, where you can ask for advice. Another website for finding digital nomad communities is Location Indie. You could also join a local co-working space, where there will likely be other digital nomads. The website Coworker has a map of all the co-working spaces around the world.
Connecting with other digital nomads is not just good for your soul, but can help you as a new arrival. They will know the best information about getting an apartment and spaces for working.
Being a digital nomad is a great way to see the world while still working, but don't be surprised if there's an adjustment period. You can't expect to jump from one lifestyle to the next without a few bumps in the road. It's going to take time to figure out the flow that works best for you. Give yourself three months to get past the learning care and be gentle with yourself. You've made a fantastic life choice!
Looking for more digital nomad inspo?
Found this post helpful? Pin it for later!