This post may contain affiliate links. By clicking and making a purchase through the links, I earn a small commission at no extra cost to you. This allows me to keep the site up to date and expand on resources. Thanks for reading!
There are so many travel blogging courses out there, it can be overwhelming knowing which one to pick! Since starting this blog I've taken dozens, and they are not all created equal.
In this post, I'm going to share the blogging and influencer courses that have actually helped me turn this blog into a successful business.
Why You Should Invest In Blogging Courses
It seems like everyone and their dog has a travel blogging course these days. But, how much value can you really get out of a one? Can't you learn everything for free online?
These are all valid questions! When I started blogging, I wasn't taking it that seriously and didn't see the value in investing in a course. I also had very little traffic and income.
Being a successful travel blogger requires knowledge and skills in MANY different areas, from SEO to affiliate marketing to working with tourism boards and brands. My page views and income have skyrocketed since investing in the right travel blogging courses and tools.
While I understand that as a brand new blogger it may feel discouraging knowing the market is so saturated, but there's also a flip side to this.
If you started a blog a decade ago, you were on your own. There weren't readily available courses you could take to learn the necessary skills. But now, there are so many successful bloggers making over six figures, and they are sharing their secrets to success!
Blogging is a skill. Like any skill, it requires time to learn. You can significantly speed that up by enrolling in a blogging course.
Yes, there is a ton of free information out there. But much of that information is incorrect, outdated, and generally confusing. Having all the information in one place from a reliable source is well worth the cost.
If you want to make money blogging, you need to treat it like a business. Do you know any successful businesses that had no money invested in them? Probably not.
Investing in myself and my blog is the best money I've spent in my business. And I say investment because I've already had that money spent come back to me 10x over.
Although this isn't a blog about blogging, I often get asked about this topic. I've invested A LOT of money into blogging courses (some regrettably), so I wanted to share the ones that are worth it.
Best Blogging Courses
Overview of Recommended Travel Blog Courses
| | | | |
| --- | --- | --- | --- |
| Course | Category | Price | More Info |
| Travel-Blog Prosperity | Blogging | $49/month or $399/year | Find out more |
| Travel-Blog Accelerator | Blogging | $499 | Find out more |
| Complete SEO Course | SEO | $499 | Find out more |
| Pinterest Traffic Explosion | Pinterest | $199 | Find out more |
| Affiliate Marketing Superstars | Affiliate Marketing | $197 | Find out more |
| Pitching to Brands Masterclass | Brand Partnerships | $749 | |
| Superstar Writing Masterclass | Freelance Writing | $79/month or $199/quarter | Find out more |
by Jessie on a Journey
Travel Blog Prosperity is an extremely in-depth blogging course taught by Jessie Festa, who runs two successful travel blogs: Jessie on a Journey and Epicure & Culture.
Travel Blog Prosperity goes far beyond what most travel blog courses teach you, covering everything you could want to know about building a brand and making money from blogging. I've written an in-depth review of the course and how it helped me become a full-time content creator that you can read for more info.
Jessie walks you through all the fundamentals of setting up your blog, including branding, tech, design, affiliates, and SEO, but delves deeper into each topic.
I won't list all the modules in detail, as there are currently over 30 different lessons available, with a new module is added every month.
For example, she has dedicated modules for each social media platform. She even added a second module on Pinterest that was co-created by Anastasia Blogger, who receives hundreds of thousands of page views per month solely from Pinterest.
One topic I think Travel Blog Prosperity covers well, which some courses lack, is working with Brands and Tourism Boards. Jessie has done several successful paid campaigns with huge brands and has helped me get some.
There is an entire module on working with brands as a blogger (and getting paid), including some invaluable pitching templates that I have successfully used.
Travel Blog Prosperity also covers many topics that I don't see covered in other blogging courses, such as legal issues, avoiding burnout, and creating e-books, podcasts, and online courses.
Click here to learn more about Travel Blog Prosperity!
I enjoy Jessie's teaching style. She is a very ethical blogger, and all of the advice she provides is around building a genuine, sustainable business.
There aren't any get-rich-quick schemes here but practical advice that will set up your blog for success in the long run. Another feature I love is that all the modules have video lessons and fillable workbooks.
Here are some other perks you get for being a member of the course:
VIP opportunities: Every Monday, Jessie sends out five opportunities related to blogging. These could be a press-trip opportunity, sponsored posts, a remote job, etc. I have personally gotten press trips and sponsored posts because of these e-mails, which have more than covered the cost of what I have spent on the course. For example, my press trip to Malawi with Biosphere Expeditions.
Private Facebook group to ask questions
3 Monthly Calls – There is a Q&A twice a month, plus one goal-setting workshop. I like these calls because there are usually only five or so people on the call, so you get all your questions answered and even get a chance to network with the other members.
E-mails with tips – every once in a while, Jessie will send out an e-mail to members with a super helpful tip or resource
What I like least about this course is that you don't get lifetime access. Travel Blog Prosperity has a monthly fee of $49 (there's an option to pay yearly for $399, which is a significant saving and what I did). That said, I do think the course is worth the money.
As mentioned, I've gotten paid work from the VIP opportunities that far outweigh the cost of the course. The content is also extremely valuable.
I'm still working through all the modules, but I can't tell you how many "A-HA" moments I've had in this course already. You also get immediate access to all the modules, and there's no commitment. So if you join and decide it's not for you, at least you've only paid for a month.
By Be My Travel Muse
While stuck at home during the pandemic, I was looking for a new blogging course to help me stay accountable. At the same time, Kristin from Be My Travel Muse launched a group coaching program called Travel Blog Accelerator.
I knew the course would have value since Kristin is one of the most successful solo female travel bloggers out there, and I also knew I liked her teaching style from the free lessons she did in her Facebook group.
Kristin's course aims to help you find your own path to success in blogging, as there are many different ways.
We met 3-4 times a month in small groups via Zoom, with each month centered around a certain topic, including defining your niche, SEO, social media mastery, harnessing the power of video, monetization, time management, and taxes.
Every month she would bring on another successful travel blogger like Nomadic Matt or My Life's A Travel Movie to interview them about their journey to blogging success which was so helpful. She also provided a monthly fillable journal which was great for staying focused!
She has since ended the coaching program and turned it into a self-learning style course at a lower price. The video modules inside the course are the same lessons we got, and it also includes the interviews with bloggers and monthly journals.
While general blogging courses are extremely valuable for getting started, I have taken several additional courses to dive deeper into other areas of blogging, including SEO, Pinterest, affiliate marketing, working with brands, and freelance writing.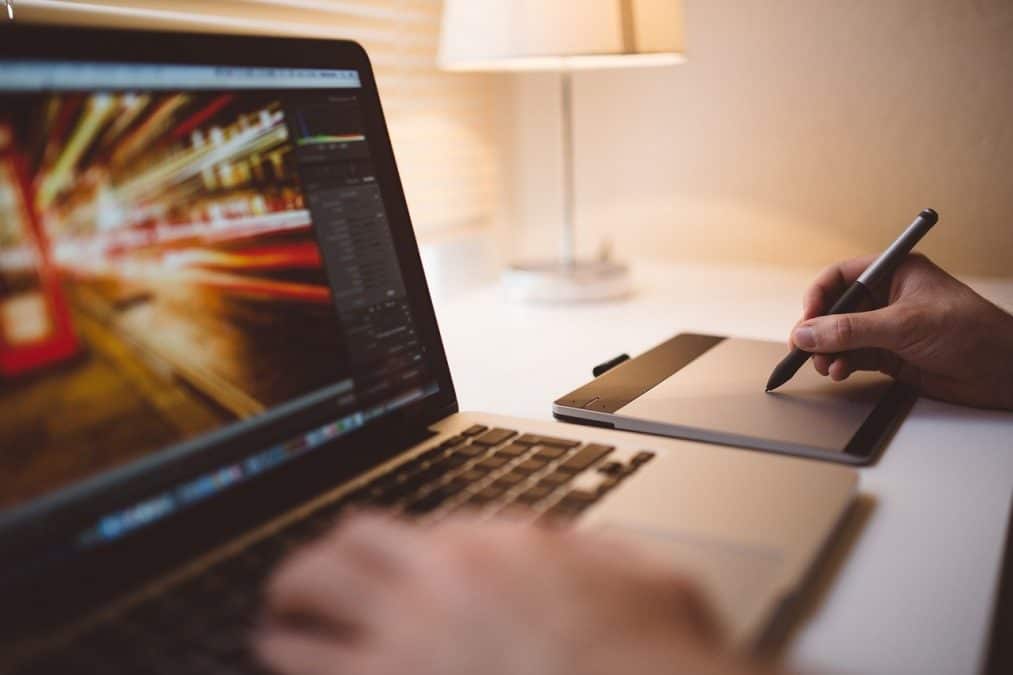 By Goats on The Road
Search Engine Optimization (SEO) is getting visitors to your website by ensuring that the site appears high on the list of results returned by a search engine (aka Google, because it's where 90% of searches are made).
SEO is the BEST way to get traffic to your website because it allows you to reach such a wide and targeted audience. Millions of people are searching for things that your blog posts probably answers, so wouldn't you want them to find it?
SEO is amazing, but it's not the easiest thing to learn. I felt lost about SEO and then saw that Nick from Goats on the Road was launching the complete SEO course. It's one of the most popular travel blogs (and a personal fave), so I knew I was in good hands.
After taking the Complete SEO course and implementing Nick's advice, I saw my organic traffic double in just a month. This has only continued to increase every month, even though an algorithm update that negatively affected most bloggers.
I also went through the course again when I started my niche website, and in just six months, it's already earning income and increasing in page views every month. His techniques work!
Nick walks you through everything you need to know about SEO through online videos in the complete SEO course. From setting up your Google analytics, keyword research to writing for SEO and more.
He also includes some helpful PDFs and spreadsheets that you can download for quick reference, including a monthly planner of tasks to do.
Plus, you get access to the private FB group where Nick often shares invaluable SEO tips, and you can ask questions. He's since launched many other niche websites using techniques from the course and shares their progress as a case study, which has been so valuable to learn from.
Many bloggers out there get hundreds of thousands of page views just from Pinterest. I joined the platform just over a year ago, started to get some traffic, got excited, and then it stagnated for months. I kept hearing stories of people finding success on Pinterest, but I couldn't seem to crack the code.
I then came across Pinterest Traffic Explosion in one of the blogging Facebook groups. I decided to give it a shot and am so happy because my Pinterest traffic is finally moving in the right direction.
The course is run by Shruti, who owns the travel blog Indian Girling. She went from 0 to 70k monthly page views in a year, almost all from Pinterest. This girl knows how to make a pin go viral.
Before Pinterest Traffic Explosion, I had less than 100k monthly views on Pinterest. Since the course, I have seen that number go up to 300k!
While I know Pinterest views are not the most important metric, I have noticed a correlating increase in traffic coming from Pinterest by about the same (3x).
The course is broken down into seven modules, covering everything you need to know to create a solid Pinterest strategy from Pinterest SEO to designing beautiful pins.
If you are brand new to Pinterest, a helpful Pinterest foundation module will walk you through setting up your account for success.
Shruti recently revamped Pinterest Traffic Explosion with even more helpful content. I am excited to go through it again, as I know my Pinterest account still has a lot of potential.
When it comes to my blog's income, ads and affiliate sales are my two biggest earners. Affiliate marketing is when you promote a product or service like this affiliate marketing course. If you decide to enroll in it, I'll get a small commission of the sale.
But affiliate marketing is not as simple as dropping a few links in a post; you need a strategy. I made almost no money from affiliates for the first two years of my blog because I didn't have one. Now, it's one of my primary sources of revenue.
I bought this course at the end of 2019 but then got busy with life moving to Barbados and never got around to completing it. Then about a year later I met the creator of the course, Leanne, at a travel blogging conference and she gave me a bunch of helpful advice (she's also a lovely human).
That meeting inspired me to finish the course, and now I wish I had earlier because it is PACKED full of helpful strategies and resources that will help you become a master of affiliate marketing.
The best part about affiliate marketing is that it's PASSIVE income, meaning even if you're not working on your blog, you can still be earning money. If you want to make passive income blogging, you need to learn about affiliate marketing. It's magical.
If you want to get a sense of Leanne's teaching style first, you can check out her FREE 5-day e-mail course.
Yet another way to make money from your blog/social media channels is by working with brands and tourism boards. But honestly, influencer marketing is the wild west. There are micro-bloggers getting 4-figure deals and influencers with huge followings only getting comped products. The secret to making money? Pitching and negotiating.
Unless you have a massive following or are an authority in a specific niche, DO NOT expect brands to come to you. You need to go out and pitch them, and there's an art to this.
I have never had much success getting paid brand deals, so I decided to enroll in the Pitching to Brands Masterclass by Sidewalker Daily. It's been a complete game-changer. I've learned so much over the last few months, from making a media kit, pitching yourself, knowing what to charge, to negotiating with brands, and analyzing contracts.
If you've ever wondered how influencers make money or what to even charge, THIS is the course for you. It's completely changed my perspective. Since joining I pitched and negotiated my first 4-figure collaboration, so the course has already paid for itself.
Using this link, you'll get access to the Pitching to Brands Masterclass AND complimentary access to the Negotiations + Contracts course – valued at $197.
by Nomadic Matt & David Farley
Nomatic Matt has been around for over a decade and his blog is one of the most trafficked on the web, receiving over a million users per month.
It was one of the first blogs I discovered and played a huge role in my decision to travel the world for a year. So when Matt launched the Superstar Writing Masterclass, it was an easy sell for me. It's run by award-winning travel writer David Farley, who teaches at Colombia University.
Writing is key to running a successful travel blog, but this course can also help you get into freelance travel writing, which is a great way to earn money. About half of my income comes from my freelance writing work!
The course is five modules, covering topics including the basics of travel writing, foundational skills, writing online, the research process, and the business of travel writing (including a cheat sheet of places that will pay you to write for them). If you want to improve your writing, this is the course!
Helpful Blogging Tools
Here are some other tools/resources that have helped my blog grow:
Siteground Hosting. If you want to have your own website like this one, you need a hosting provider. I started with Hostgator and recently switched to Siteground after becoming increasingly frustrated with my website speed.
After switching to Siteground, my page speed became 3x faster, which helped with SEO. Siteground also has excellent live chat support; I never have to wait more than two minutes to talk to someone.
Tailwind – If Pinterest is a big part of your traffic strategy, then Tailwind will be your best friend. This tool allows you to schedule your pins in advance instead of manually doing it each day.
It's important to stay active on the platform, which isn't always possible if you're traveling or busy with life. Being able to schedule my pins for weeks in advance with Tailwind has been a game-changer. Plus, Tailwind Tribes are great for increasing the reach of your pins.
Keysearch – a fantastic tool for doing keyword research that is essential for SEO success. There are free tools to do this, but they are not nearly as accurate or useful as the information Keysearch can tell you. You can get 20% off your subscription to Keysearch by using coupon code KSDISC.
Facebook Groups For Travel Bloggers
Facebook groups have been so helpful in my blogging journey. There is a Facebook group for just about everything regarding travel blogging, such as collaboration opportunities, link building, guest posts, and social media sharing.
Not only are Facebook groups great for networking and advice, but it provides a sense of community. If you are new to blogging, I highly recommend joining Facebook groups related to your niche. Here are some of my favorite Facebook Blogging Groups:
Travel Blogging Conferences
In addition to taking blogging courses, attending travel blogging conferences and networking with other bloggers has helped my business too. I'm working on a post comparing all the conferences, but in the meantime, here's some to consider:
—
If you're looking to take a travel blogger course, I hope this post could provide some insights on which one to choose. If you have any questions about the courses, just let me know in the comments below!
Love it? Pin it for later!