This post may contain affiliate links. By clicking and making a purchase through the links, I earn a small commission at no extra cost to you. See my disclaimer for more information. This and display ads allow me to keep the site up to date and give back.
Looking for the best apps for digital nomads? I've been traveling full-time as a digital nomad for the last five years, and these are the best remote work apps I can't live without.
It's hard to imagine there was once a time I traveled the world without a smartphone!
Now, these digital nomad apps make my life so much easier.
For better or for worse, smartphones have changed the way we travel. From finding your nomad community to love, managing budgets, and splitting expenses with friends – these apps for digital nomads will help you balance a life of work and travel.
My Top 3 Picks: digital nomad apps
Digital nomad apps for finding community
Finding your digital nomad community is so important! Moving to a new place where you don't know anyone can be lonely, but these apps make it easier to find other digital nomads to connect with.
#1. Meetup
Meetup helps you connect with like-minded individuals and find local events and communities while you travel. You type in the location and view the meetups, networking events, workshops, and social gatherings happening in that area.
Meetup is more prevalent in some places than others. For example, in Lisbon, all the digital nomad meetups are posted on Meetup. They have an ongoing Thursday night event that you have to sign up for – and make sure to do it quickly on Tuesday when it opens because it always fills up right away!
#2. Reddit
Reddit is a popular online community where you can join discussions, seek advice, and find information on various topics.
This is a great place to get on-the-ground information about the location you're interested in and connect with other remote workers who are already there.
#3. Facebook
While I'm not a big fan of the platform, Facebook Groups can be one of the best digital nomad resources.
There are numerous groups dedicated to the digital nomad lifestyle, where you can connect with other like-minded individuals, ask questions, share advice, and find valuable information about destinations, digital nomad jobs, accommodation, and more. Here are a couple of the bigger groups:
There are also specific groups for digital nomad communities within the destinations. Just type in the destination + digital nomad to see what's there.
Joining these groups can help you build a supportive community and gain insights from experienced digital nomads.
#4. Nomad List
Nomad List is a popular app among digital nomads that provides valuable information about various destinations worldwide. It offers detailed insights into factors such as cost of living, internet speed, safety, and quality of life in different cities.
With Nomad List, you can compare destinations, find coworking spaces, connect with other nomads, and get tips for digital nomads on the best places to live and work remotely. While some basic information is free, most of it you can only access through a paid membership.
It's Available on Web (also accessible through mobile browsers).
This app is specific for digital nomads living in Bali, but it's the best way to find a community quickly. It was created by two digital nomads there!
Events/meetups are posted daily, and you can create your own. I joined a hiking trip to Mount Batur on the third day of my Bali itinerary, which is how I found my main group of friends there!
Digital nomad dating apps
Dating for digital nomads can be challenging – it's just one of the downsides of the remote work lifestyle. However, there are a few nomad dating apps that can make it easier.
#6. Nomad Soulmates
Nomad Soulmates is a dating app for digital nomads, remote workers, and travelers. It aims to connect individuals with a passion for travel and a location-independent lifestyle.
To get the app, you have to sign up at the nomad dating site and then get an invitation. Then you can create a profile, browse through potential matches, and connect with other nomads worldwide. There's also the Nomad Soulmate Facebook group.
#7. Fairy trail
Fairytrail is a unique dating app that combines online dating with real-world travel experiences. It connects adventurous individuals who are interested in exploring new destinations together. Users can match with potential travel companions based on their travel preferences and interests.
#8. TourBar
TourBar is a digital nomad dating app that caters to travelers seeking companionship during their journeys.
Whether you're looking for a travel buddy, a local guide, or a romantic connection, TourBar connects you with like-minded individuals who share your passion for exploration. You can browse profiles, connect with potential matches, and plan trips together.
#9. Tinder
Tinder is a widely popular dating app that allows users to swipe right or left to show interest or pass on potential matches. It has a large user base worldwide, making it a great option for meeting new people while traveling.
You can also set your profile on travel mode to connect with others before you even get there.
While I know many people who have formed successful relationships on Tinder, many people are still on the app just looking for hookups. If this isn't you, make sure you set your intentions clear to avoid getting hurt.
#10. Bumble
Bumble is a dating app that puts women in control. It empowers women to make the first move and initiate conversations. Bumble also offers options for making friends and finding professional connections, making it versatile for various social interactions.
Security apps for digital nomads
As a digital nomad, you will be working from various WiFi connections, which are unfortunately not always secure. Use these work and travel apps to protect your data from potential hackers:
#11. VPN Apps
Protecting your online privacy and security with a VPN is crucial as a digital nomad.
VPN apps like NordVPN or ExpressVPN create a secure connection and encrypt your internet traffic, ensuring your sensitive data remains safe while accessing public Wi-Fi networks. Browse the web anonymously and bypass geo-restrictions (aka watching Netflix from anywhere worldwide).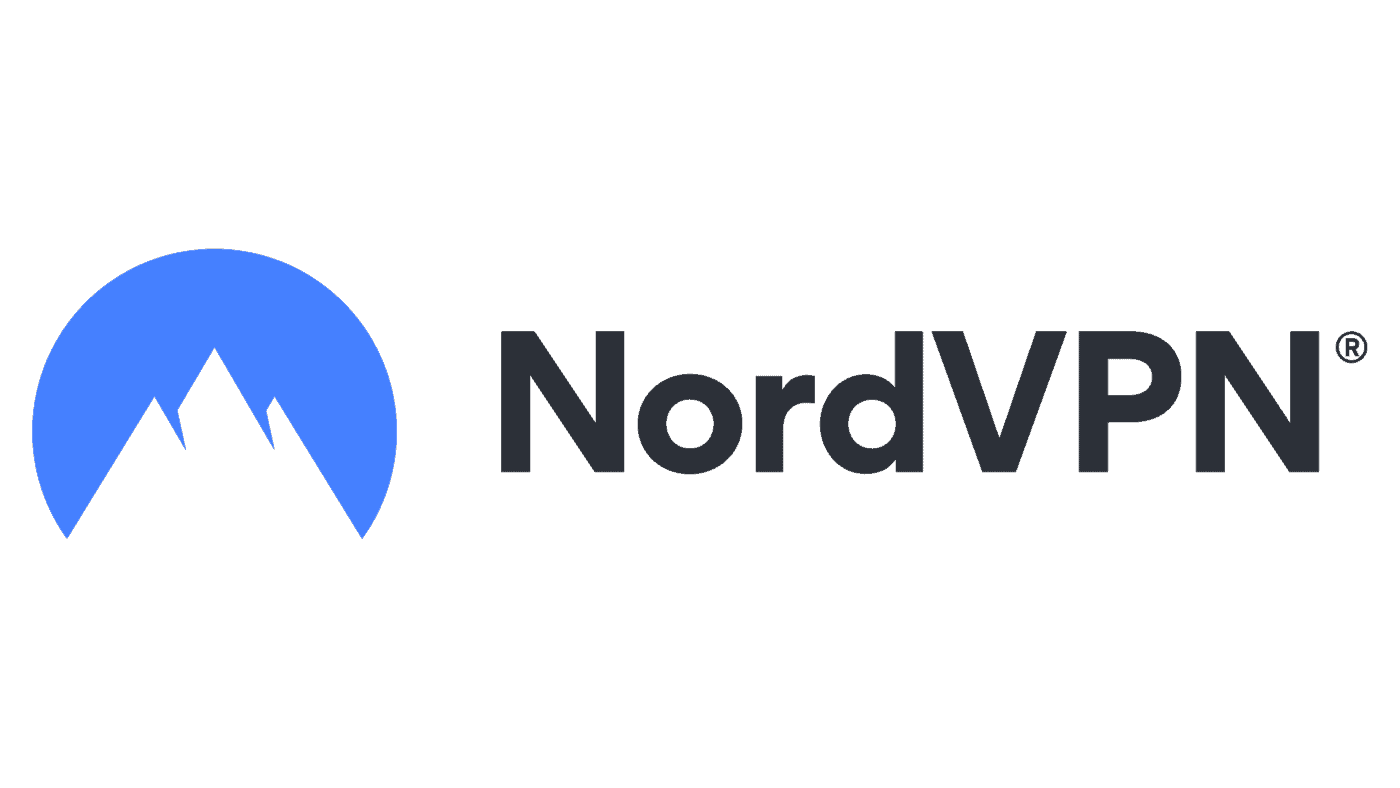 BEST VPN FOR DIGITAL NOMADS
NordVPN is the VPN I use and love! It is the fastest VPN provider with a reputation for providing powerful military-grade encryption.
#12. LastPass
LastPass is a secure password manager that helps digital nomads keep their online accounts safe. It stores your passwords, generates strong ones, and auto-fills them across devices, eliminating the need to remember multiple passwords.
Digital nomad apps for productivity
#13. WorkFrom
WorkFrom helps digital nomads discover and locate the best places to work remotely, such as cafes, coworking spaces, and libraries. Find reliable Wi-Fi, comfortable work environments, and reviews from fellow remote workers.
#14. Slack
Slack is an essential app for seamless communication and collaboration with your remote team. With features like channels, direct messaging, and file sharing, it keeps everyone connected and projects on track.
#15. Trello
Trello is a popular project management app that helps you organize tasks and stay productive. Create boards, lists, and cards to easily track your projects and collaborate.
#16. Google Drive
Google Drive offers cloud storage and file synchronization, ensuring your important documents are accessible from anywhere. Store files, collaborate in real-time, and share effortlessly.
#17. Notion
Notion is a versatile workspace app that helps you organize and collaborate on projects, tasks, and notes. Create to-do lists, share documents, and streamline your workflow.
Someone showed me Notion at Bansko Nomad Fest, and I honestly don't know how I lived without it before. It's a great place to keep all your thoughts and ideas in one place.
Best apps for remote workers to stay connected
#18. Speedtest
The Speedtest app allows you to test the speed and performance of your internet connection, so you can quickly test the speed of the WiFi to see if it's suitable for your needs.
Before booking any Airbnb or long-term apartment, get the host to send you a screenshot of the speed test if you plan to work from home.
#19. WiFi Map
WiFi Map is a crowdsourced app that helps you find free Wi-Fi hotspots worldwide. With its extensive database of Wi-Fi networks, you can quickly locate nearby hotspots, view their passwords, and even contribute by adding new networks you discover.
Airalo is one of the best eSIMS for digital nomads, with affordable and convenient global data plans. Stay connected while traveling without the hassle of changing physical SIM cards.
While they are sometimes more expensive, it's more conveinent – especially if you need data when arriving in a new country.
#21. Zoom
Communication is key for digital nomads, and apps like Zoom facilitate audio and video calls, making connecting with clients, colleagues, and loved ones easy. Conduct virtual meetings, collaborate on projects, and stay connected, no matter where you are.
Android – Zoom and iOS – Zoom.
#22. Skype Number
Skype is another app that allows you to make video and audio calls, but one of the best features is that you can get a Skype Number in any country, making it convenient for clients and contacts to reach you wherever you are without updating your number constantly.
I kept getting locked out of my bank accounts because I got rid of my Canadian phone plan, and my number changed with each SIM card. But now I have a permanent Skype number, that I can receive text messages to. It's not free, but it saves me a lot of headaches.
Available on Android – Skype and iOS – Skype /
Skype number available on Skype.
Apps for finances
#23. XE Currency
From 100 Indian Rupees to 1,000,000 Vietnamese dongs, you will give yourself a big headache trying to convert to the local currency in your head. XE is an excellent app for digital nomads hopping between countries with different currencies.
Let XE do the work for you. All you have to do is load your home currency and those of the countries you're visiting when connected to Wi-Fi. Then, when you're out shopping in the local markets, you can type in the local amount and see exactly how much it costs you in your own currency.
I love the XE app because it refreshes the rates every minute while you're connected to wi-fi and keeps the latest one to use offline, so you can still convert currencies even when you don't have WiFi.
#24. Mint
Managing a budget is hard at home or abroad. It's a skill I've improved on because of being a digital nomad.
Mint helps you set up goals to save for trips in advance and helps manage your digital nomad budget when you're on the road. Within the app, you can set up a goal, and Mint will tell you much you need to contribute per month to meet your goal by the time of the trip.
Mint also helps manage your budget on the road. The app connects to your bank account, giving you real-time data on your balances. You can add in budgets for each relevant spending category (ex., food, transportation).
If you purchase items on your debit/credit card, the app automatically figures out how much you've spent in each category and warns you if you're going over. It gives you a great (albeit scary) look at how much you've spent on any category.
Wise (formerly TransferWise) is a money transfer app that allows digital nomads to send and receive money internationally at a lower cost than traditional banks.
It's the main app I use to pay people and receive payments, as they offer great exchange rates. It's one of the best services for digital nomads who need to send money worldwide.
You can get a free transfer of up to 600 USD using this link!
Revolut is a popular banking app for digital nomads. It offers a range of financial services, including international money transfers, multi-currency accounts, budgeting tools, and even cryptocurrency support.
Read more: Wise Vs. Revolut – which is better?
#27. Splitwise
Splitwise simplifies shared expenses among friends you're traveling with. You can keep track of expenses, split costs, and settle debts seamlessly!
I love using Splitwise while traveling with others; instead of worrying about who paid for what, you let the app figure it out at the end.
Travel apps for digital nomads
#28. Google Maps
As someone with zero sense of direction, Google Maps is my best friend when traveling. What I love about this app is that you can download a map of the area you're visiting, so even when you're not connected to Wi-Fi or data, you can still see the map and get directions.
#29. SkyScanner
Get me the cheapest flight, please! SkyScanner is one of the best apps for finding flight deals because it searches such an extensive network of airlines. It's impossible to know every airline in each country you visit. So, take the guesswork out of it and let SkyScanner do the work for you.
Another feature I love about SkyScanner is that instead of putting in a specific airport, you can just put in everywhere, and Skyscanner will show you the cheapest flights. It's great if you need some inspiration on where to go!
In addition to SkyScanner, I always check Google Flights to ensure I've found the best route.
#30. FLIO
FLIO is your best travel companion at the airport. This app will tell you all the information about the airport you're in – arrival and departure times, Wi-FI access, where the charging points are, and discount offers. It even has the ability to purchase lounge passes in the app.
#31. Google translate
Getting lost in translation is all part of the fun of living abroad, but sometimes you need to communicate. For example, when your friend falls out of a window and ends up in a foreign hospital where neither of you speaks the language (yes, this is a true story).
The app can translate over 100 languages, many of which you can download for access even when you don't have a data connection. It can help you in a pinch if you need to get a message across and hand gestures aren't working.
Another cool feature of Google Translate is that you can point your phone's camera at a street sign or dinner menu, giving you a translation overlay right on the screen.
#32. Duo Lingo
Even knowing a few words in the local language can go far. Duo Lingo is a fun and addictive way to learn a language. I used the app to learn Spanish before going to Peru, and it helped me get by there.
A great feature about DuoLingo is that you can download lessons to complete offline, which means you can practice on all those long bus rides we love.
#33. Whatsapp
Whatsapp is an excellent app for messaging people you meet abroad. You don't need to have a local number to use it. You can keep your home phone number and still message international contacts, as the app works over Wi-Fi (and it's free to use)
Whatsapp is popular all over the world; almost everyone I meet abroad uses it. In popular digital nomad destinations, there are also many WhatsApp groups you can join where people post events, meetups, etc.
This is one of the best apps for digital nomads to communicate.
If I know I want to stay in a hostel, Hostelworld is my go-to for finding the perfect one. I particularly love the Hostelworld app because of its user functionality. It's easy to sort by what's important to you (cheapest prices, highest rated, etc.) and then look at the best options available.
#34. Airbnb
Airbnb is a website/app where owners rent out their houses or a room in a home. While I'm not the biggest fan of Airbnb, it is one of the most conveinent ways to secure an apartment before arriving in a new place.
Just keep in mind that you will likely be paying a premium for the convenience. It's always worth reaching out to the host to see if you can get a discount for a longer stay.
Download the app for iPhone or Android
TrustedHousesitters connects homeowners with pet and house sitters, providing opportunities for digital nomads to stay in unique locations in exchange for pet care and house-sitting services.
I've saved thousands in accommodations and stayed in some incredible homes through gigs I've found on TrustedHousesitters. It's not free, but you'll make the money back in one sit. And you can get 25% off your membership using this link!
If I'm looking for a hotel, Booking.com is my go-to for finding one while traveling. I've also found great apartments here. It's easy to use, and you get great mobile discounts as while as Genius Level discounts after a certain amount of bookings.
The app provides detailed information, reviews, and photos to help you make informed decisions. Available on Android and iOS.
#36. Couchsurfing
Couchsurfing is another great example of the sharing economy. It's a website/app where locals offer up their couches in exchange for… nothing! That's right, free accommodation. Depending on the host, they may take you around and show you the best local spots. It's a great app if you're on a budget and get a more local experience.
Even if you don't want to use it for accommodation, the app is still helpful for meeting other travelers. The Couchsurfing community hosts meetups worldwide, which is a great way to meet other travelers if you're flying solo!
#37. Uber
Uber is all over the world, and even if you don't use it at home, it's a great app for helping you get around foreign countries.
What's nice about using Uber is that if you don't speak the local language, the app cuts down on confusion between you and your driver as you input your destination on the app.
It's also a very affordable method of transportation in most countries, especially if you're splitting the ride with other travelers.
Some countries use their own version of Uber that is more popular. For example, in Bali GoJek is popular, and while living in Chiang Mai, I mainly used Grab.
For digital nomads in Mexico, there is an app called In Driver, which uses cash.
Get Uber for iPhone or Android
#38. Busbud
Busbud is a bus station for the world. On the app, you can search city-to-city bus schedules, compare bus companies, and book your tickets online. It's a great app for getting around countries by land.
#39. Rome2Rio
Rome2Rio is the best app for comparing your transportation options between two points. You put in the two locations that you're traveling between, and the app will give you every route available (i.e., bus, plane, train, boat, walking, etc.).
Then you can compare the cost/time difference between each option. It's one of the best apps for traveling when you're trying to save costs on transportation but aren't sure what the cheapest way to go is.
Get the app for iPhone or Android.
#40. PackPoint
As much as I travel, I'm still not great at packing. I like PackPoint because it helps you organize what you need to pack based on the length of travel, the weather at your destination, and any activities planned during your trip. Using the app helps me remember items I may forget otherwise.
Plus, once your packing list is built and organized, PackPoint will save it so you can double-check your bag before you go.
#41. Pinterest
I used to think of Pinterest as just a website for finding pretty cupcake recipes, but now it's become one of my starting points when planning a trip.
Pinterest is a visual search engine, so you can type in a few keywords of what you're interested in (ex. Europe Travel), and then Pinterest will curate a beautiful list of articles on the topic that you can click through to read.
Pinterest can help you map out your entire trip—from picking out your dream destination to what sandals to pack. It's one of the best apps for travel inspiration.
Get the app for iPhone or Android, and Follow me on Pinterest while you're there! : )
#42. Audible
Long plane rides and buses can be tedious, and one way to kill time is by listening to audiobooks.
Audible is the leading audiobook platform, offering a vast library of titles across various genres. Listen to your favorite books while on the go and maximize your travel time.
#43. Postagram
I love sending postcards to my friends back home, but I can't tell you how many times I've mailed a postcard from abroad, and it never made it. It's also often difficult to find out where the post office is in some countries!
With Postagram, you can upload a photo from your phone and type out a personalized message. From there, the app will send a postcard with a message and photo anywhere worldwide.
Get Postagram for iPhone or Android
Apps for Creativity
Because you want to show off all those pretty places you're visiting on social media!
#44. Adobe Photoshop Express
If you want to quickly edit a photo while you're out, Adobe Photoshop is a great app. Within the app, you can choose from beautiful filters or tweak individual elements of the photo, such as temperature, contrast, blacks, whites, etc.
#45. InShot
InShot is a versatile video editing app that allows you to create and edit professional-looking videos directly from your smartphone. It offers features like trimming, adding effects, filters, text, and music to enhance your videos. Available on Android and iOS.
Final thoughts: Best apps for digital nomads
For organization and productivity, apps like Trello, Evernote, and Notion help streamline tasks and manage projects effectively. Communication and collaboration are made seamless with apps such as Slack, Zoom, and Google Workspace.
To navigate new destinations and find accommodation, apps like Google Maps, Airbnb, and Booking.com provide valuable information and booking options.
To enhance the experience, there are apps for digital nomads like Meetup, WorkFrom, and Nomad List that connect you with local communities, coworking spaces, and valuable travel insights.
And when it comes to finding love or companionship on the road, apps like Nomad Soulmates, Fairytrail, and TourBar provide platforms for meeting like-minded individuals and connecting with fellow travelers.
The nomad lifestyle is ever-evolving, and these apps serve as invaluable tools for digital nomads to navigate the challenges and embrace the opportunities it presents. Whether you're seeking productivity, community, adventure, or love, these apps can help you make the most of your digital nomad journey.