Barbados made me fall in love with the Caribbean. I lived on this tiny island for months and didn't get bored, which says a lot about how fun Barbados is. It's easy to stay active here with so many water sports, and the nightlife is fantastic. Of course, the white-sand beaches, turquoise waters, and abundant marine life don't hurt either!
If you're planning a trip, be sure to read this and my ultimate list of things to do in Barbados to make the most of your time on this island paradise!
Bucket List Barbados Experiences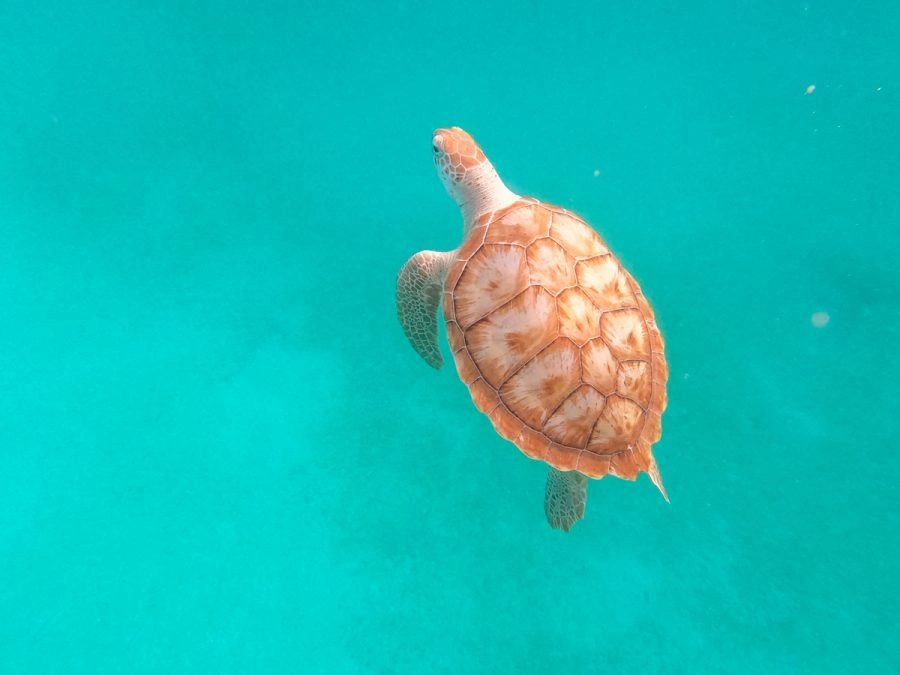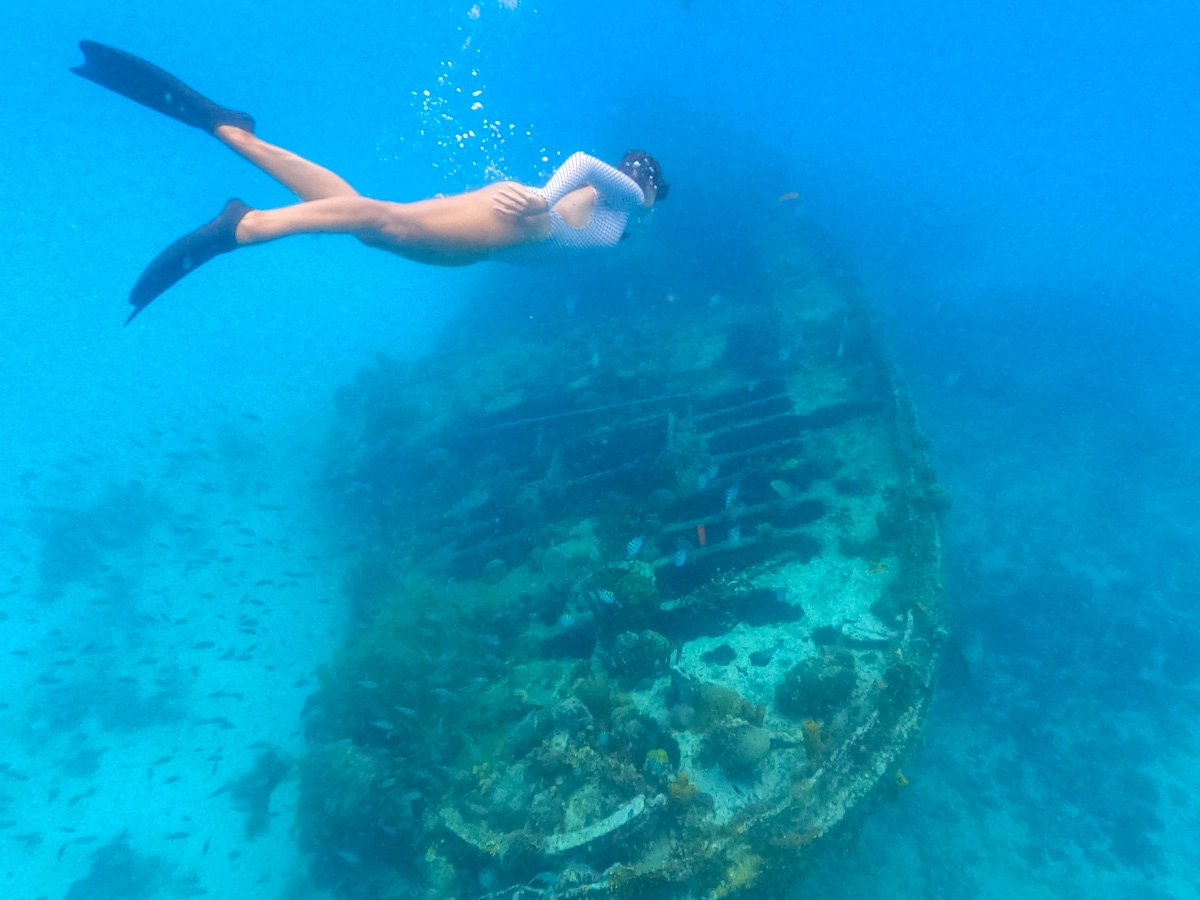 Barbados Essential Information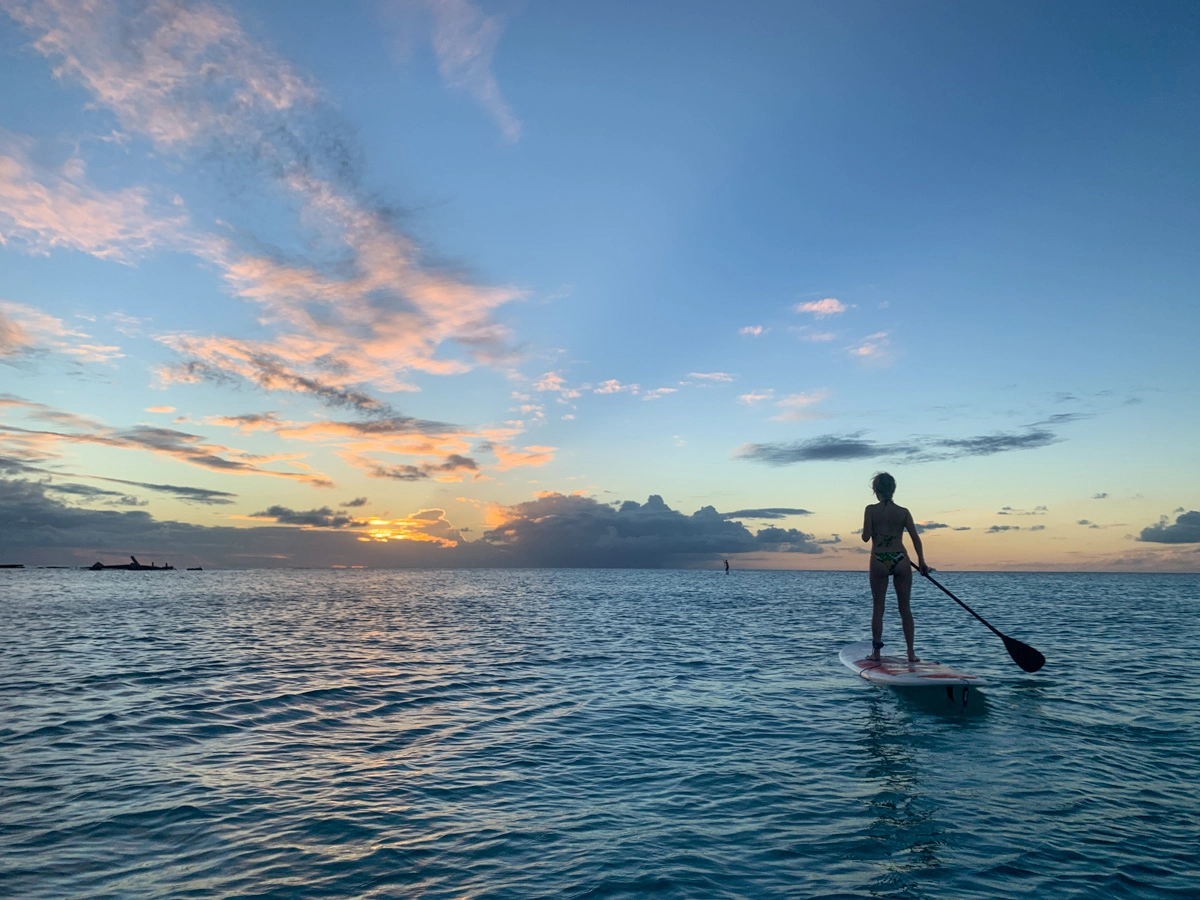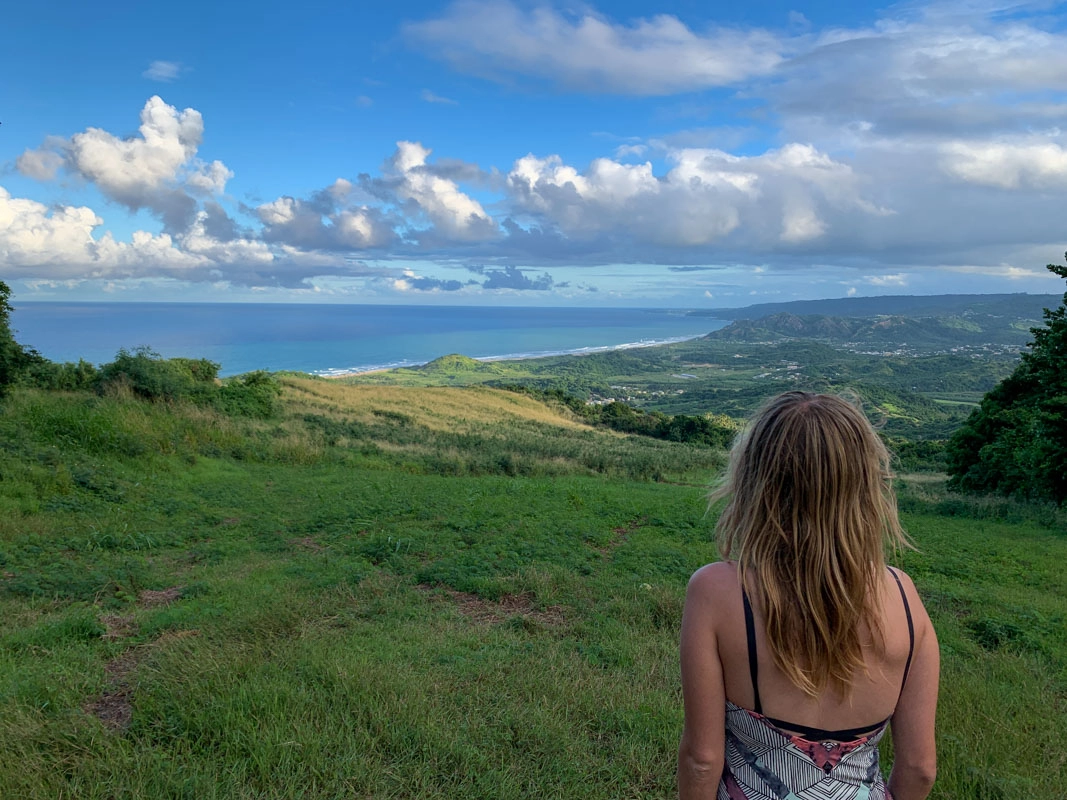 Quick Facts
The official language of Barbados is English, making it easy to get around. Most residents also speak 'Bajan', which is an English-based creole.
Visa requirements: Many countries including the United States and Canada get a visa on arrival for at least 3 months when entering Barbados. Canadians can extend this for up to 6. If you plan to stay in Barbados for longer than 6 months, you can also apply for the welcome stamp. This remote work visa allows you to live and work remotely in Barbados for up to 12 months.
Staying Connected: If you don't have a good roaming plan with your carrier, it's easy to get a SIM card and data in Barbados. Digicel and Flow are the two main providers. For 35 USD, I got 7gb of data that lasted a month.
Currency: Barbados uses the Barbadian Dollar (BBD), which is pegged to the US dollar (1 USD = 0.50 BBD). Many places will accept USD but will give you back BBD in change.
Most restaurants and shops in Barbados accept Mastercard and Visa. Few accept American Express. .
Getting There
Flying: Since Barbados is an island, the easiest way to get there is by flying. It's relatively easy as there's an international airport – the Grantley Adams International Airport. The airport code is BGI and it is located on the south side of the island in Christchurch.
Barbados has many options for direct flights from major hubs, including Toronto, London, and Miami. I was able to get a one-way flight from Toronto to Barbados for 250 USD and my friend got one from London Gatwick for even cheaper!
By Boat: Unfortunately there is no passenger ferries between Barbados and other Caribbean islands, but it is a popular cruise ship and sailing destination. Royal Caribbean, Carnival Cruises, and Norwegian Cruises all offer cruises to Barbados (when they are running again)!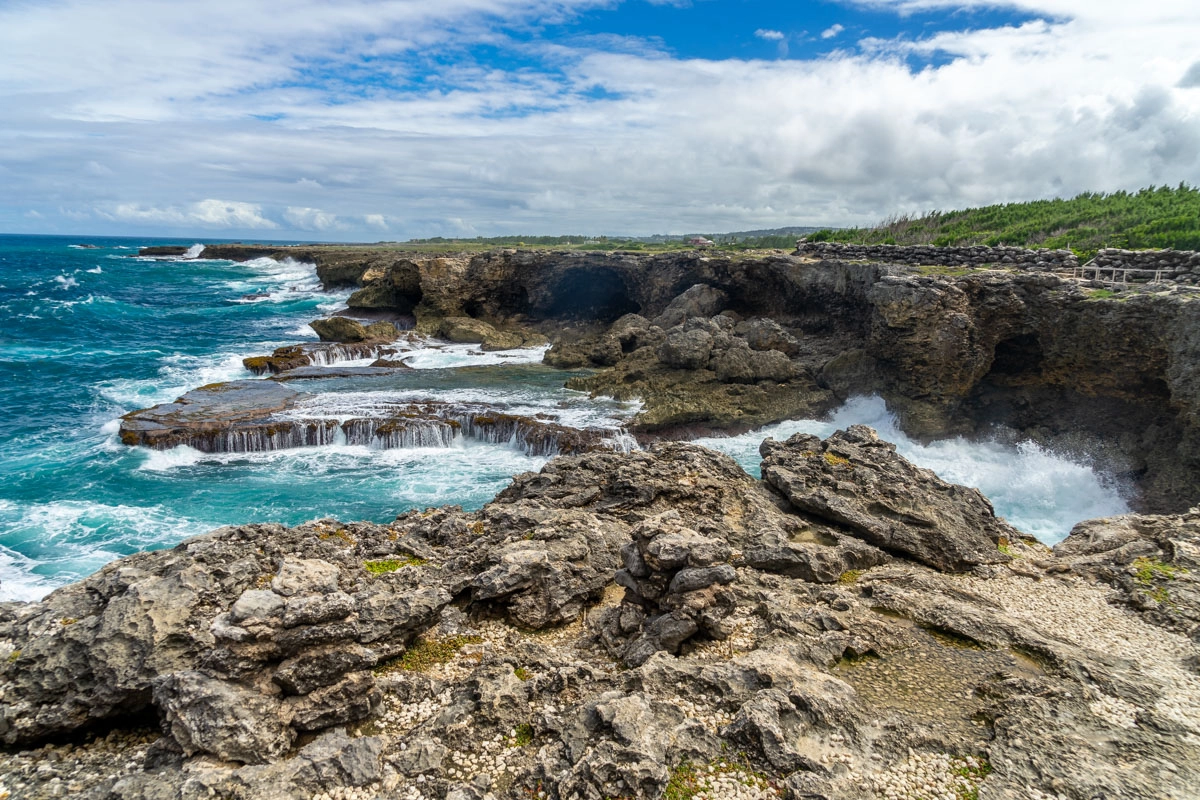 Getting Around Barbados
Barbados is a small island, but you'll still need a way to get around as attractions are spread out and some areas do not have good sidewalks for walking.
Busses: The bus system in Barbados is easy to use. There are small white mini-vans (the ZR) that run along the south coast every 5 minutes (number 11), which was my main form of transportation living there. They cost 1.75 USD per ride and are a fun experience to see local life. The ZR busses actually go around the entire island, but if you are going further then the south coast you will likely have to transfer. There are also larger busses that go from the south coast to west coast.
Taxis: There are no ride-sharing service in Barbados but Taxis are widely available. They aren't particularly affordable so I only used them a handful of times. They do not use meters so be sure to negotiate the price beforehand to avoid any confusion at the end!
Renting a car: You don't need to rent a car to get around Barbados, but it is one of the most enjoyable ways to explore the island and can be affordable if you're splitting the costs with friends or family. Some of the popular rental car companies in Barbados are Stoutes Car Rental and Sixt.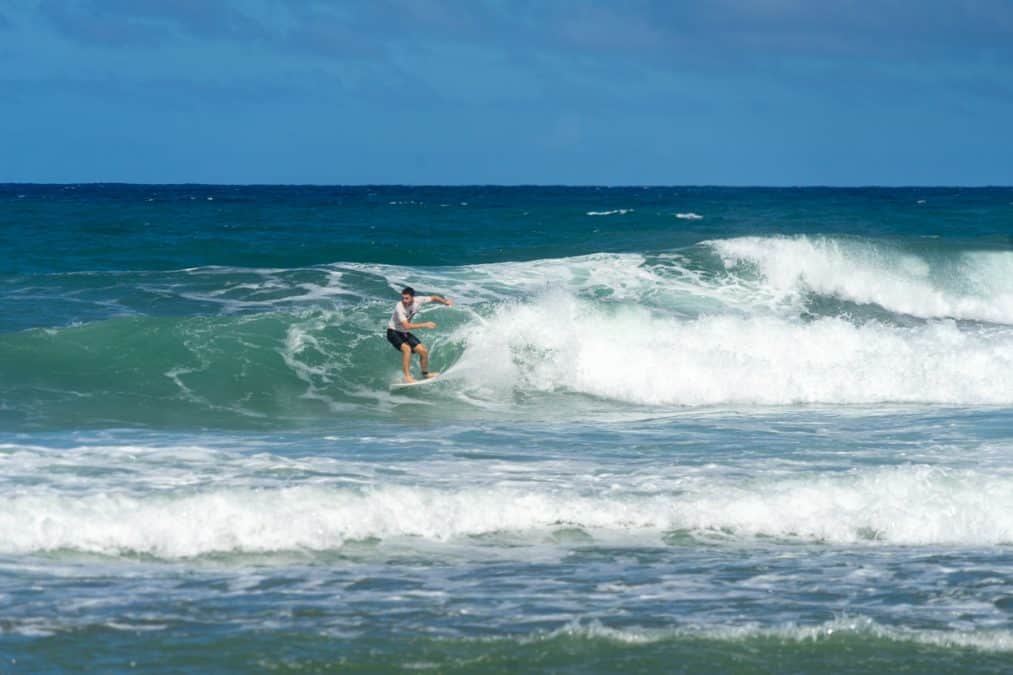 Accommodation & Food
Barbados is probably less expensive than you would think. Yeah, it's still the Caribbean but if you stay away from all-inclusive resorts you can find some great deals on accommodation (especially if you're staying longer-term). There are plenty of ways to visit Barbados on a budget, from taking public transit to indulging in the plethora of free activities.
Accommodation
If you're visiting Barbados and looking for affordable accomodation that's close to nightlife, the best place to stay is on the south coast. Some of the best neighbourhoods are Oistins, Worthing, Silver Sands, and Hastings.
The west coast is another popular area to stay, but has the highest cost accommodation, and fewer nightlife options. However, it does have stunning beaches and luxury villas in Holetown and Speightstown.
The quiet town of Bathsheba on the east coast attracts hardcore surfers or retirees looking for a slower pace of life. The landscapes and views are stunning, but you'll need a car.
There aren't any hostels in Barbados so your best bet is staying at an Airbnb or guesthouse if you want to avoid hotels and resorts. I've compiled this list of beautiful beachfront Airbnbs in Barbados.
FREE Accommodation: Search on Couchsurfing and TrustedHousesitters for free accommodation in Barbados.
Food
The food in Barbados is amazing! Prices vary significantly depending on where you go. The cheapest options is a delicious roti for just 6.50 USD from De Roti Shop.
A basic meal from an inexpensive restaurant by the beach will cost you 10-15 USD. At Oistins fish fry, one of the most popular places to eat out, you can expect to pay 15-20 USD for a huge plate of food.
For a meal at a mid-range restaurant by the beach, you'll pay 20-25 USD. There are some very high-end restaurants in Barbados, but I generally avoided them.
Barbados imports a lot of its food and has high import taxes, so you have to be very careful and look at the food prices when you're grocery shopping. For example, imported ice cream might be 20 USD, while a local supermarket brand might be 5 USD!
Water: It is safe to drink the tap water in Barbados. This is one of the best ways to save money in Barbados as bottled water will cost you between $1-3 per bottle. Plus it's a ton of plastic that doesn't have to be used!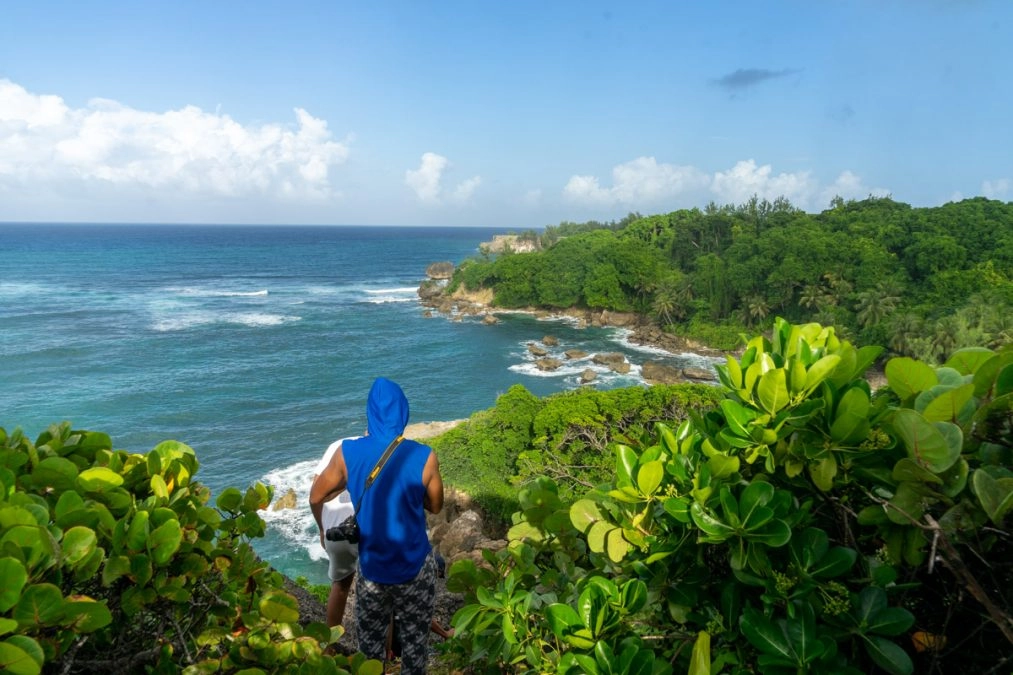 Safety & Solo Travel
Barbados is overall a very safe country to travel, especially in populated areas. I came here as a solo female traveler and felt safe the entire time. But like anywhere, petty theft and crime do happen so you should stay vigilant in crowded places especially if you are drinking. Unfortunately, homosexuality is still illegal in Barbados so LGBTQ+ travelers may face some hostility (this is currently being challenged).
There is a risk of getting dengue fever while visiting Barbados. I had it! Dengue is a mosquito borne illness and unfortunately since there is no vaccine, the best way to avoid getting it by using mosquito repellant, wearing long sleeves, and avoiding being out at dusk when mosquitos are most active.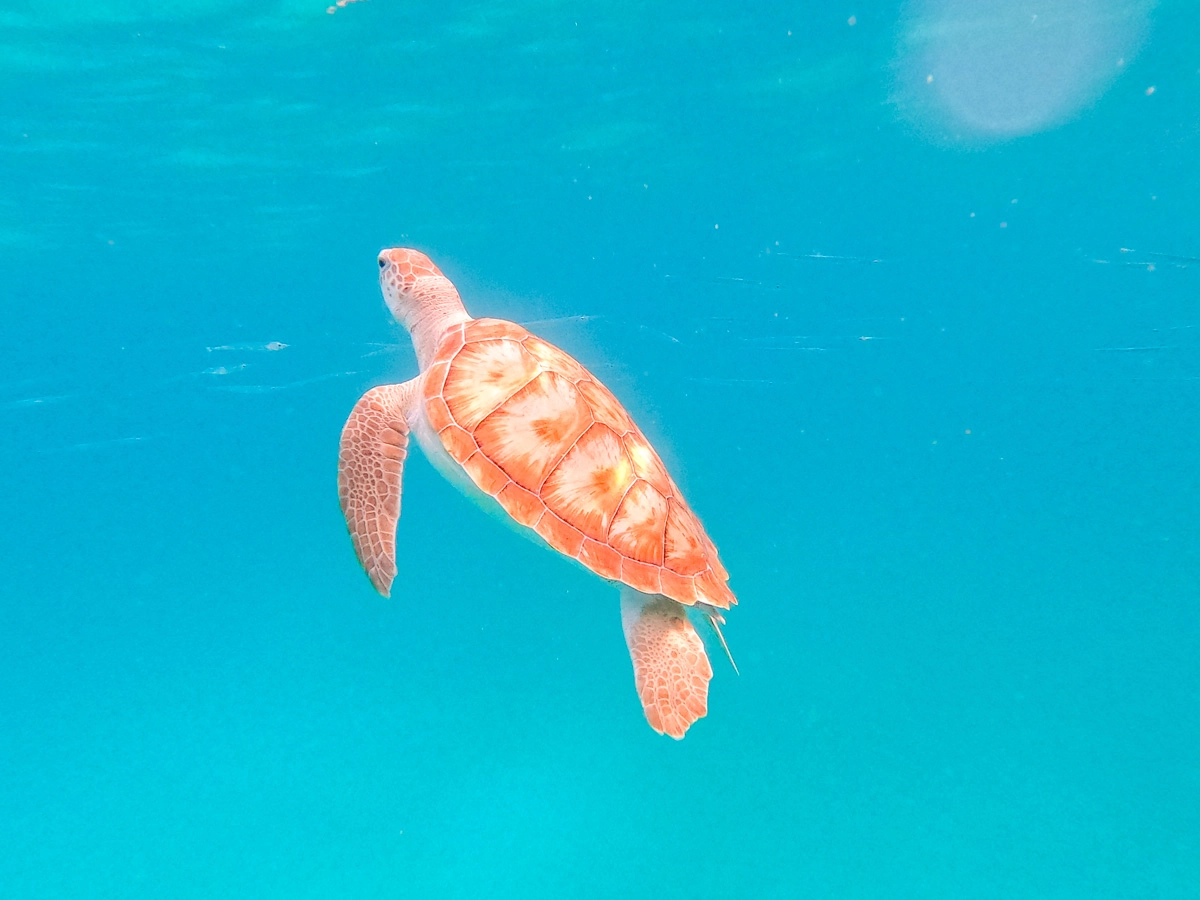 Best Time to Go
Barbados has a warm tropical climate that makes it pleasant to visit year-round. It has a wet and dry season, which coincides with the low and high season for tourism. Most visitors book their holidays in the cool, drier months that run from December to May – so this when prices for accommodation and flights will be highest. That said, this is when you can expect a lot of hot, sunny days perfect for enjoying the gorgeous beaches and waters of Barbados.
July to October are less popular because this is the Caribbean Hurricane Season. But since Barbados is outside of the Caribbean Sea Basin, it's not that affected by hurricanes – you'll just have some rainy days. The shoulder months in-between the two seasons can be a good time to visit as thy'll be fewer crowds, cheaper prices, and plenty of hot days. I moved to Barbados in November and the weather was amazing most days!
Climate and Packing Suggestions
Barbados is a tropical country with warm temperatures day and night. You'll likely be in the water most of the time, so bring a lot of swimwear, flip flops, and sun-protection. If you plan to do some hiking, bring a pair of shoes as the ground can be quite rocky.
In general, the style in Barbados is very casual. While there are some nicer restaurant, dressing up is not required. Pack light clothes that you'll be comfortable wearing in the heat.
If you're traveling during the rainy season, bring an umbrella or raincoat in case you get caught in the rain.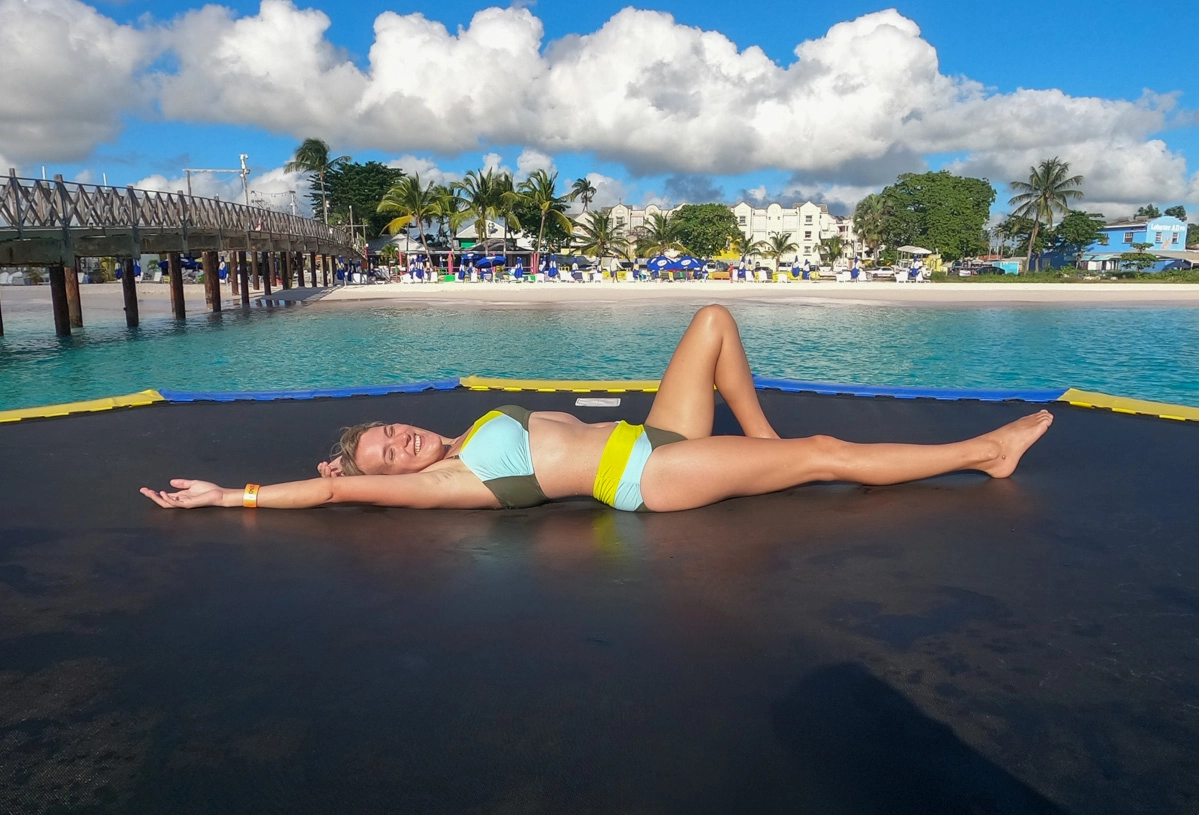 The rest of this post contains affiliate links. By booking through these links I earn a small commission which allows me to keep the site up to date and expand on the resources. As an Amazon Associate, I earn from qualifying purchases.
Booking Resources
SkyScanner – Need to find a cheap flight? SkyScanner is my favourite search engine for finding flight deals as it includes a lot of low-cost airlines that other booking engines miss.
Booking.com – My go-to site when comparing prices on accommodations. It often has the cheapest prices of any booking site as well as free cancellations.
Airbnb – If you are looking for a cheaper room to rent then a hotel or your own apartment, Airbnb is a great option.
TrustedHousesitters – Get free accommodation around the world in exchange for housesitting adorable pets.
Rome2Rio – Want to find the best way between point a to b? Rome2Rio will tell you every possible way to get between two places whether it's by plane, train, bus, or ferry. They compare all the options by time and price, making it easy for you to choose the best one.
Get Your Guide – Wanna book a day tour? Browse Get Your Guide to find the best tours in each city.
G Adventures – Rather join a guided tour through the country? I've used and love G Adventures because of their commitment to responsible travel. Great way to meet people if you're traveling solo!
World Nomads – Don't forget to protect your trip! I use and love World Nomads travel insurance because it covers a wide range of adventure activites.
BarbadosEssentials
All Posts About Barbados