This post may contain affiliate links. By clicking and making a purchase through the links, I earn a small commission at no extra cost to you. See my disclaimer for more information. This and display ads allow me to keep the site up to date and give back.
Are you looking for the best digital nomad festivals and retreats? You're in the right place! I'm a full-time digital nomad, and I love festivals – so nothing makes me happier than combining these two things.
Navigating the ever-expanding universe of digital nomadism can be as exhilarating as it is overwhelming. As the community flourishes, so does the number of events designed to connect, educate, and inspire.
In this guide, we will explore some of the top digital nomad retreats and festivals taking place around the world in 2024.
Whether you are a seasoned digital nomad or just starting your nomadic journey, attending one of these digital nomad conferences and events can be a great way to network with other remote workers, enhance your skills, and gain insights into the latest trends and technologies in the digital nomad space.
Best Digital Nomad Festivals and Conferences
1. Bansko Nomad Fest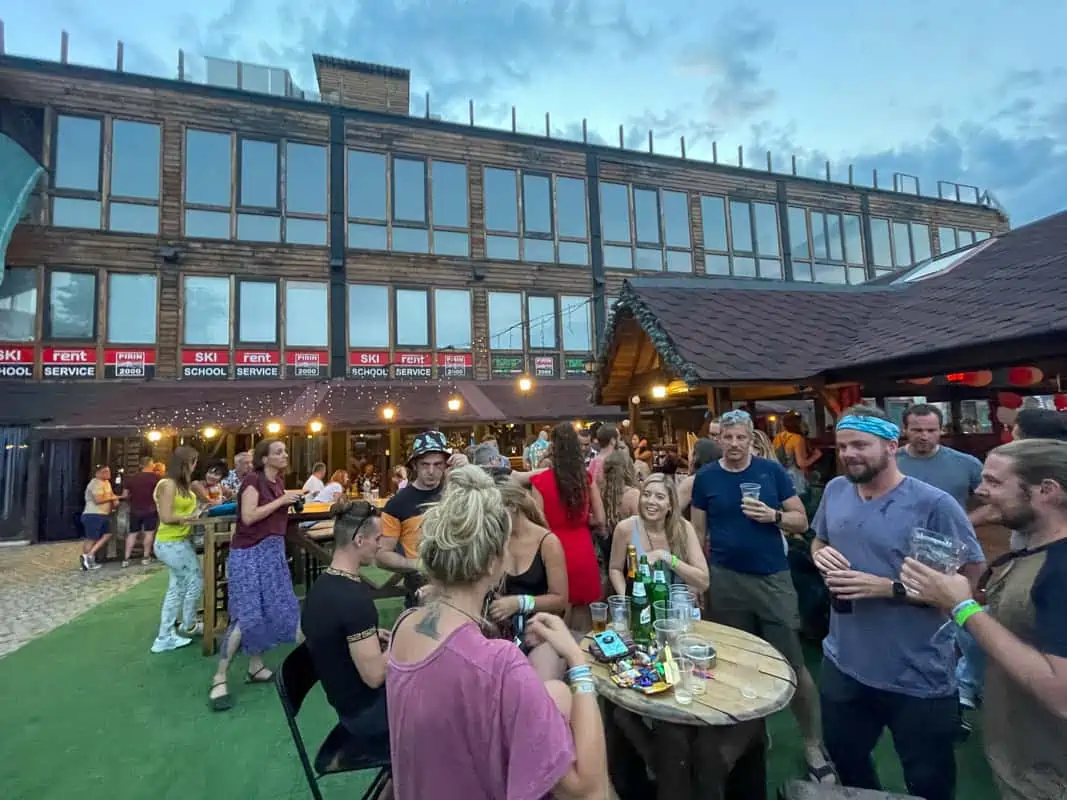 📍 Bansko, Bulgaria | 📆 Next event: June 23-30th, 2024 | 🎫 Get tickets here
The first digital nomad festival I attended was Bansko Nomad Fest. Tucked away in the heart of Bulgaria lies Bansko, a charming mountain town that's a picture of tranquility… until the nomads arrive.
From the moment I stepped into Bansko, I knew this was no ordinary gathering. For a full week, this serene village transformed into a vibrant hub of activity.
By day, I attended enlightening talks and hands-on workshops that not only broadened my horizons but also equipped me with tangible skills to enhance my nomadic lifestyle.
As the stars came out, so did the party spirits of every attendee. Each night was a celebration — a chance to unwind, let loose, and create newfound friendships.
Beyond the parties, Bansko is a wonderful place to explore. I found myself exploring the local terrain, hiking through the breathtaking scenery, and embracing local activities like going down Europe's most longest waterslide with new friends.
In hindsight, I wish I had spent a month soaking up the local culture before or after the festival. Many nomads do just that. It's an opportunity to ease into the nomadic lifestyle, surrounded by peers who understand the journey.
Plus, Bansko is also one of the most budget-friendly digital nomad destinations I've encountered. This affordability makes it an ideal spot for those looking to enjoy the nomadic lifestyle without breaking the bank.
2. Nomad Island Fest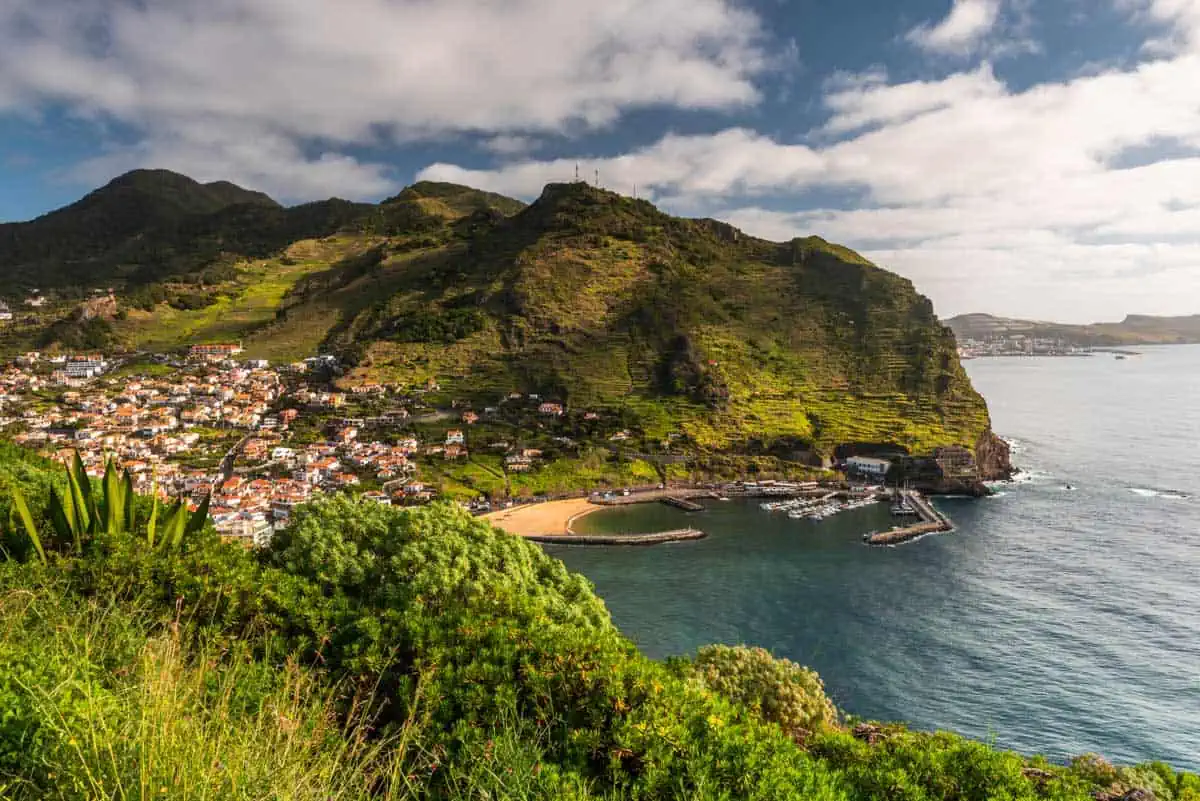 📍 Madeira, Portugal | 📆 Next event: December 7th-14th, 2024 | 🎫 Get tickets here
Picture this: you're on Madeira Island, embraced by the vast Atlantic, the air charged with possibility and the scent of saltwater. Welcome to Nomad Island Fest, where the promise of personal and professional growth is as endless as the ocean views.
At Nomad Island Fest, you won't just attend – you'll embark on a transformative journey. Imagine immersing yourself in the wisdom of world-class industry experts.
Together, you explore profound topics such as mindset, marketing, technology, wealth, and health. All this while witnessing the most awe-inspiring sunsets imaginable on the enchanting Madeira Island.
Business development sessions run alongside personal growth workshops. Health and balance are not just buzzwords; they're woven into the fabric of every activity, talk, and meet-up. Nomad Island Fest is about growth in every sense—professionally, personally, spiritually, and communally.
3. Extraordinary Travel Fest
📍 Bangkok, Thailand | 📆 Next event: November 15-17th, 2024 | 🎫 Get tickets here
If your heart beats faster at the thought of exploring every country on the map or venturing into extreme destinations, this festival is where you belong. Imagine listening to keynotes where the speakers have traveled to all 193 UN countries blind, in a wheelchair, or even twice!
Prepare to be moved by our world-class speakers through a series of keynotes that promise to stir your wanderlust. These aren't just tales; they're fuel for your next journey. Breakout sessions will arm you with the nitty-gritty on how to turn your travel dreams into reality.
The Extraordinary Travel Festival is your chance to transform online connections into lifelong friendships. Imagine meeting that virtual travel buddy face-to-face or finding your future expedition companion over coffee.
With inclusive networking events like a gala dinner and a vibrant party, your ticket is a passport to a community as extraordinary as the travels you dream of.
4. Nomad Cruise
📍 Worldwide | 📆 Next event: Antarctica Jan 5th-15th, 2024 | 🎫 Get tickets here (use code explorewithlora for €700 off)
Nomad Cruise is a one-of-a-kind event that combines professional development with the opulence of a cruise vacation. As you sail to breathtaking destinations, you'll have the chance to network, learn, and grow.
Nomad Cruise has been held in a variety of locations around the world, including the Mediterranean, the Caribbean, and the Canary Islands. The conference usually lasts for one to two weeks and attracts hundreds of digital nomads from all over the world.
Next year, Nomad Cruise is embarking on an epic journey to Antarctica, and I'm thrilled to announce I'll be joining! Sailing to the Earth's southernmost continent has been a dream of mine, and the thought of combining this adventure with the enriching experience of Nomad Cruise is beyond exciting.
5. Running Remote
📍 Lisbon, Portugal | 📆 Next event: April 22-24th, 2024 | 🎫 Sign up here
Running Remote is the premier conference for remote-first and hybrid teams, a place where the future of work materializes through insightful discussions and shared expertise.
This annual three-day live event attracts hundreds of companies worldwide. It's a melting pot of ideas where C-Level Executives, Founders, VPs, and HR leaders converge to exchange the latest strategies on flexible work, company culture, scaling, transitioning, and the burgeoning field of AI.
Whether you attend in person or tune in virtually, Running Remote promises a wealth of knowledge and networking opportunities. It's where industry leaders illuminate the path forward and where you can rub shoulders with the best and brightest minds in the world of remote work.
Plus, it's held in Lisbon, which is one of the best digital nomad cities in the world!
Digital Nomad Retreats
Digital nomad retreats are events that bring together location-independent professionals, entrepreneurs, and remote workers from around the world. They offer a unique opportunity for digital nomads to connect, learn, and have fun in a supportive and inspiring environment.
They typically feature a smaller group than that of a digital nomad festival and consist of a range of activities, including workshops, skillshares, and social activities. These events are designed to help digital nomads improve their skills, build their networks, and experience the place they're in.
6. Cloud Connections
📍 Worldwide | 📆 Next event: Carnival in Rio: February 15-25 | Holi in Jaipur: Mid-March |
🎫 Sign up here (Use code ExplorewithLora100 for $100 off)
Cloud Connections combines retreats with cultural festivals around the world. They offer a perfect blend of both and focus on cultural immersion through festivals through practicing traditions as well as immersion through learning with skillshares and workshops.
Think of samba-ing your heart out during the greatest show in the world of carnival in Rio de Janeiro or unleashing your inner child in the Holi color festival in India.
Leave with authentic connections built through forming experiences of a lifetime, both professionally and culturally.
Don't forget to use code ExplorewithLora to get $100 off your next celebration!
7. Digital Nomad Adventures (DNA)
📍 Thailand and Bali | 📆 Monthly Start Dates | 🎫 Get more info here
DNA, the Digital Nomad Adventures, offers meaningful connections through travel.
Their nomad adventure tours are crafted to forge powerful connections with individuals who are not just travel companions but potential catalysts in achieving your dreams. It's like networking on steroids with zero effort (or forced fun).
Whether you're taking your first steps into the nomadic lifestyle or you're a seasoned entrepreneur, these adventures are designed to connect you with your tribe.
Our tours don't just end; they transform into extended stays in nomad hotspots, allowing you to immerse yourself in the local culture with your new-found friends.
Whether it's the vibrant streets of South Thailand or the serene beaches of Bali, you can choose to linger in paradise and continue the adventure with your tribe.
It's an ideal way for new nomads to dip their toes into the lifestyle, with the comfort of a group setting and the promise of forming lasting connections.
How to Choose the Right Event
Choosing the right digital nomad festival or retreat can be challenging, especially with many available options. Here are some factors to consider when selecting an event that meets your needs and preferences.
Location
Location is a crucial factor to consider when selecting a digital nomad festival or retreat. Consider whether you prefer a beach or mountain setting, a big city or a small town, and whether you want to stay close to home or travel to a new country.
Schedule
Check the schedule of the event to ensure it aligns with your availability. Consider the length of the event, the number of sessions, and the timing of the sessions. Ensure that the event schedule allows you to attend the sessions that interest you and still have time to explore the location.
Activities
Consider the activities covered in the festival or retreat. Choose an event that blends a good mix of information, networking, and enough downtime to explore your surroundings and recharge.
Cost
Consider the cost of attending the event, including registration fees, travel expenses, and accommodation costs. Choose an event that fits your budget and provides value for your money. Check for early bird discounts, group discounts, or scholarship programs that can help reduce the cost of attending the event.
By considering these factors, you can choose the right digital nomad festival or retreat that meets your needs and preferences.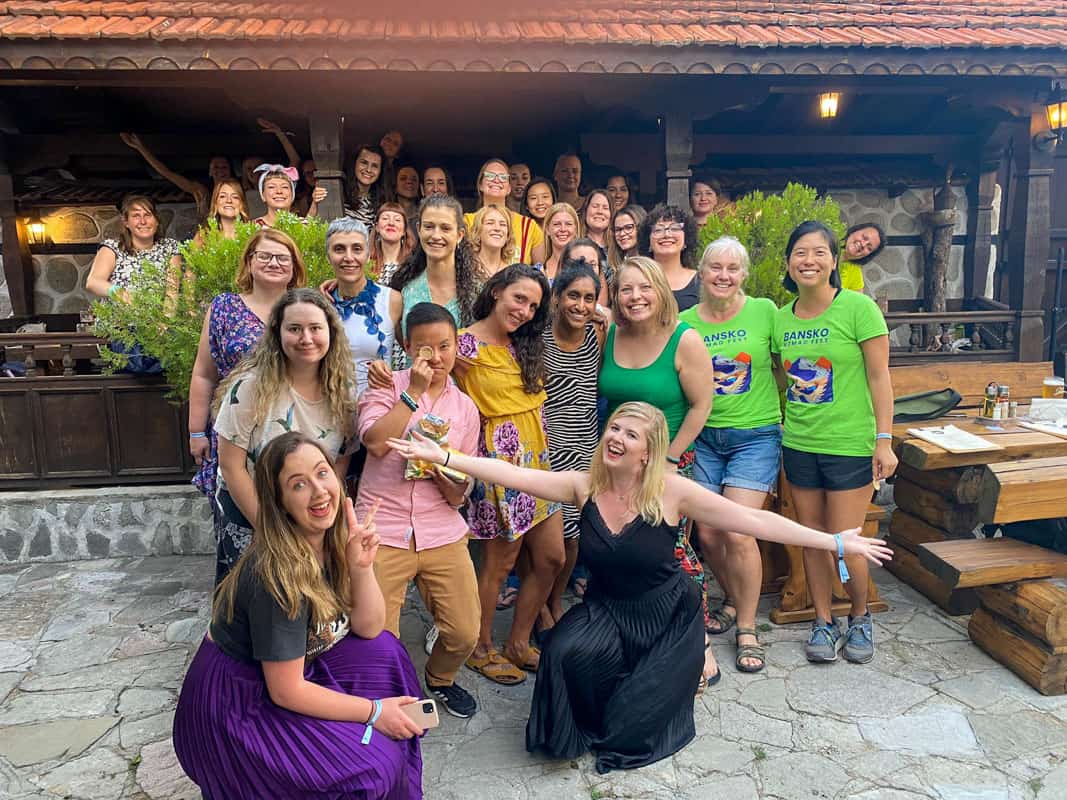 Pros and cons of the digital nomad lifestyle
Digital nomads are individuals who have the freedom to work remotely from their laptops and use their flexibility to travel the world.
This lifestyle has become increasingly popular over the years, but there are pros and cons to the lifestyle.
Benefits
One of the most significant benefits of the digital nomad lifestyle is the freedom it provides. Digital nomads can work from anywhere in the world as long as they have a laptop and an internet connection. They can explore new cultures, cuisines, and experiences while earning a living.
This lifestyle also allows them to create their own schedules and work at their own pace, which can lead to increased productivity and job satisfaction.
Another advantage of the digital nomad lifestyle is the potential for cost savings. Since digital nomads can work from anywhere, they can choose to live in locations with a lower cost of living.
Challenges
While the digital nomad lifestyle has many benefits, it also has its fair share of challenges. One of the most significant challenges is the lack of stability. Digital nomads do not have a fixed income or a permanent place to call home, which can lead to feelings of uncertainty and stress.
Another challenge is the potential for social isolation. Digital nomads often work alone and may not have a social support system. This can lead to feelings of loneliness and isolation, which can have a negative impact on mental health.
Finally, the digital nomad lifestyle requires a high level of self-discipline and motivation. Since digital nomads are responsible for their own schedules and workloads, they must be able to manage their time effectively and stay motivated to succeed.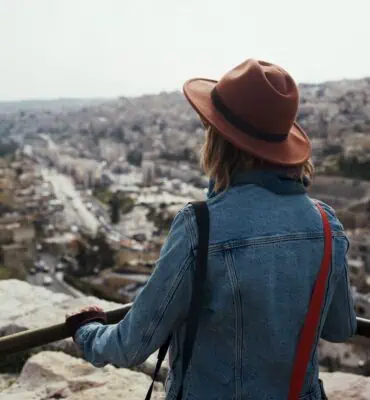 FAQ: Digital nomad lifestyle
Is digital nomad legal?
Yes, being a digital nomad is legal, but you must comply with the visa and tax laws of the countries you're working in, which vary globally.
What do digital nomads actually do?
Digital nomads typically perform remote work that can be done online, such as writing, programming, design, teaching, consulting, and more.
How do digital nomads pay tax?
Digital nomads pay taxes according to the laws of their home country and the countries they work in, often benefiting from international treaties or paying as self-employed individuals.
Is 30 too old to be digital nomad?
Absolutely not; there is no age limit to becoming a digital nomad, and many people embrace this lifestyle well into their 30s and beyond.
What are the main downsides for digital nomads?
The main downsides include unstable Wi-Fi, loneliness, constant travel logistics, and potential visa and tax complications.
Do digital nomads make a lot of money?
Income varies widely among digital nomads; some earn modest amounts while others make a significant income, depending on their skills and business model.
What are the problems with being a digital nomad?
Challenges include finding reliable internet, balancing work and travel, managing health care across different countries, and dealing with varying time zones
What is the digital nomad trend in 2023?
In 2023, the trend is towards sustainable travel, increased use of co-working and co-living spaces, and a rise in destinations offering digital nomad visas.
How long should a digital nomad stay?
The duration of a stay varies based on personal preference, visa restrictions, and work requirements, ranging from a few weeks to several months.
What is the gender ratio for digital nomads?
The gender ratio among digital nomads is becoming more balanced, with a growing number of both male and female nomads embracing this lifestyle.
Final thoughts: Digital nomad festivals
The path of a digital nomad is one of continuous exploration and education. Events like the Bansko Nomad Fest, the Extraordinary Travel Festival, and Nomad Cruise are invaluable for anyone in the nomadic sphere.
For those considering the leap into nomadism or seeking to enrich their journey, these events can be a springboard to success. They're a place to find your community, learn from those who've paved the way, and gather the tools needed for the road ahead.
I've learned so much from attending travel blogging conferences, and the digital nomad festivals I've attended so far have been just as helpful!
Whether you're just starting or are well-traveled in the nomadic lifestyle, there's always something new to learn and someone new to meet.
So, choose your event, pack your bags, and join the global community of nomads as we navigate this exciting and ever-changing lifestyle together.
Jumping into the location-independent lifestyle? Check out these posts!