This post may contain affiliate links. By clicking and making a purchase through the links, I earn a small commission at no extra cost to you. See my disclaimer for more information. This and display ads allow me to keep the site up to date and give back.
Looking for the best things to do in Uvita Costa Rica? I've traveled to Costa Rica five times, and Uvita is one of my favorite parts of the country!
From yoga retreats to waterfall hikes and diving, I've done many fun activities in Uvita that I'm sharing in this guide so you can plan a fantastic itinerary.
On my last trip to Costa Rica, I wanted to explore a part of the country that was new to me.
Uvita immediately caught my eye with its opportunities for diving, whale watching, and wildlife encounters in Corcovado National Park.
As soon as I saw the lush mountain jungle as we approached Uvita, I knew I made the right choice.
It's the perfect town to visit if you're looking for an escape into nature that's not as touristic as some other surf towns on Costa Rica's Pacific Coast.
This guide covers all the fun things to do in Uvita, plus tips on getting there, where to eat, and where to stay.
TOP 3 THINGS TO DO IN UVITA
#1 TOP TRAVEL BLOGGER COURSE
⭐️⭐️⭐️⭐️⭐️
✅ Learn to make $30k/mo from your travel blog
✅ Most comprehensive and actionable SEO course (the key to making money as a blogger)
✅ 14-Day Refund Guarantee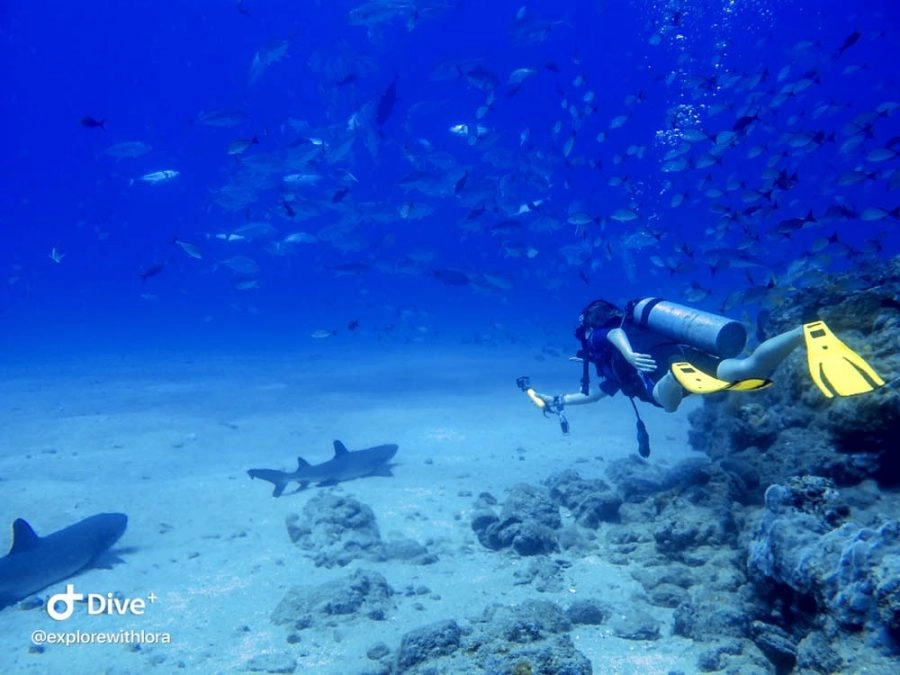 ⭐️⭐️⭐️⭐️⭐️
✅ See turtles, sharks, seahorses, rays, and more
✅ Max group size of 6
✅ Beer, water, snacks, and lunch are included
#3 CORCOVADO NATIONAL PARK
⭐️⭐️⭐️⭐️
✅ Hike in the rainforest to see magnificent wildlife and panoramic views
✅ Max group size of 10
✅ Hassle-free trip with lunch and round-trip transport included
Best Things to Do in Uvita Costa Rica
Uvita is mainly centered around Marina Ballena National Park, a protected marine reserve with over 13,000 acres of ocean and 9 miles of coastline.
There are four beaches in the park, including Playa Uvita. The national park entrance is 6 USD for non-residents, and the pass is only valid for that day. Children under 11 and elderly people do not have to pay.
#1. Whale Watching tours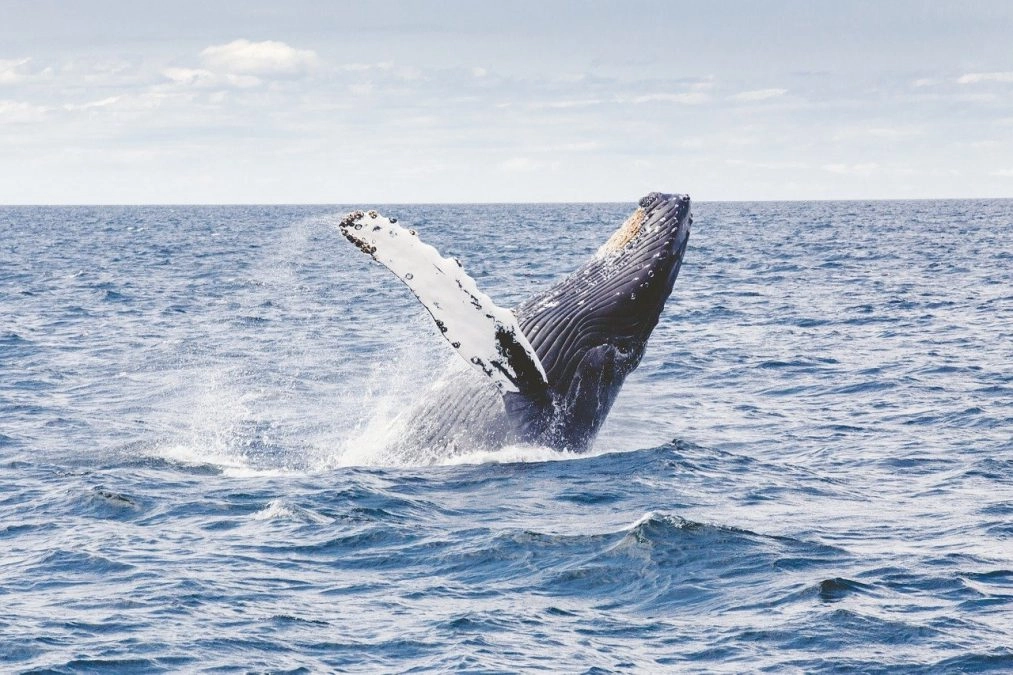 Uvita is one of the best places to go whale watching in the Northern Hemisphere.
Unfortunately, I was visiting in January, which isn't the right season to see the whales, so we didn't bother with a tour. They run all year because there is always the possibility of seeing them, and you can see dolphins all year.
The best time to see humpback whales is from July into early November. Uvita even has a whale festival during September where you can get discounted rates on whale-watching tours!
If you want to go whale watching in Uvita, this highly-rated tour is a great option. It includes a local guide, snorkeling equipment, and a group size of 15 participants for a more intimate experience.
#1 TOP TRAVEL BLOGGER COURSE
⭐️⭐️⭐️⭐️⭐️
✅ Learn to make $30k/mo from your travel blog
✅ Most comprehensive and actionable SEO course (the key to making money as a blogger)
✅ 14-Day Refund Guarantee
#2. Diving in Uvita
Going diving at Cano Island (Isla de Cano) was one of the main reasons I wanted to visit Uvita.
I went with Mad About Diving, who are unfortunately not operating anymore. However, there are other dive operators you can go with.
I spent two days diving in Marino Ballena National Park and the Caño Island biological reserve, about an hour and a half boat ride from Uivta.
Cano Island is a biological reserve with some of the best diving in Costa Rica and the most transparent water I have seen in all of Central America! If you're lucky, you may even see dolphins and whales on the boat ride over.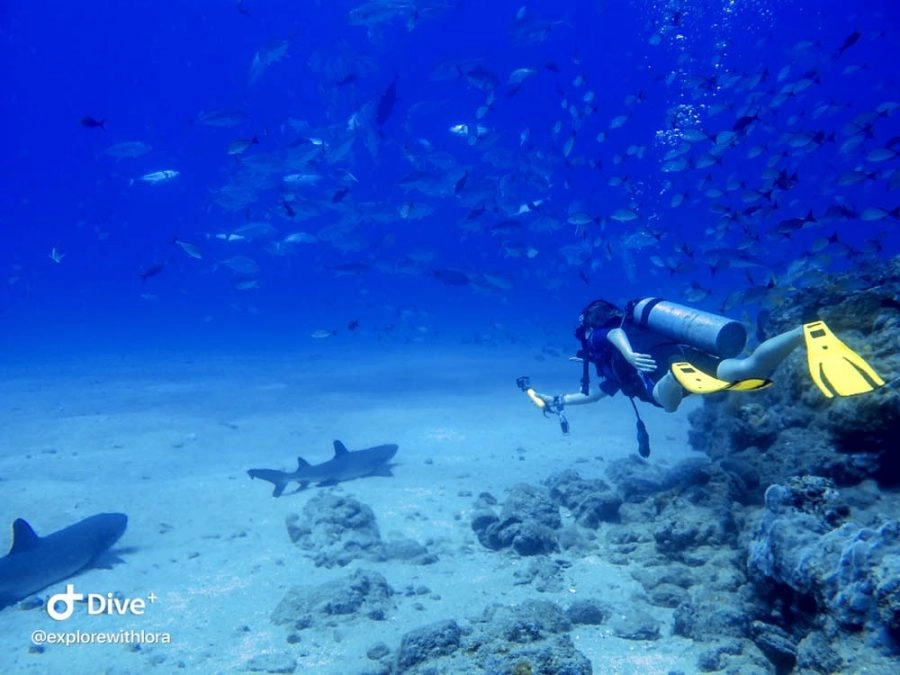 ⭐️⭐️⭐️⭐️⭐️
✅ See turtles, sharks, seahorses, rays, and more
✅ Max group size of 6
✅ Beer, water, snacks, and lunch are included
However, you don't have to go all the way to Cano Island for an amazing diving experience. Marino Ballena Marine National Park has fantastic dive sites just 15 minutes away from Playa Uvita.
We dived at two sites, 'the box' and 'the pinnacles,' which lasted about 45 minutes each. During the Marino Ballena National Park dives, we saw puffer fish, scorpion fish, spiny lobsters, white-tipped reef sharks, and hermit crabs.
The dive sites are beautiful, with underwater pinnacles covered in beautiful sea fans and massive corals. Visibility was around 60 feet.
If you aren't a diver, you can also join a snorkeling tour to Cano Island. It's one of the best things to do in Uvita, Costa Rica if you want to explore the underwater world!
#3. Learn to surf with Bodhi Surf + Yoga
If you're looking for a meaningful experience in Uvita, book a week retreat at Bodhi Surf + Yoga. This family-run surf and camp and Certified B Corporation have been providing travelers with meaningful and responsible travel experiences for over a decade!
While they are a surf and yoga camp, these two physical activities function synergistically in cultivating awareness.
A retreat at Bodhi will teach you so much more than just how to stand up on a board and get into a yoga pose – you'll leave with a newfound appreciation for the world around you and, in turn, a desire to protect it.
I had an incredible week staying at Bodhi Surf and Yoga.
#4. Visit Marino Ballena National Park to see The Whale Tail
Uvita Beach is famous for the whale tail, a section where two beaches come together at Marino Ballena National Park. Seeing this unique national wonder is a must on your Uvita itinerary!
During the low ride, the rocks appear, creating the shape of a whale tail. Low tide changes daily, but your accommodation should have a schedule letting you know when it is.
You can go out on the whale tail, sunbathe, snorkel in the water, or swim. The water is so warm and relaxing – I loved spending a couple of hours here. Just be mindful of the tide; it returns quickly, and the beach will be gone.
Explore its pristine beaches at the park, take a refreshing swim in the crystal-clear waters, or embark on a snorkeling adventure.
#5. Uvita Waterfall
I spent most of my month in Costa Rica chasing waterfalls, so of course, I had to visit the Uvita Waterfall there.
It's a small waterfall but such a fun place to spend the afternoon. You can slide down it like a waterslide! It only costs a few dollars to enter Uvita waterfall (yes, every waterfall is monetized in Costa Rica).
You can also join this waterfall day tour which will take you to Uvita Waterfall and another that I didn't visit.
#6. Nauyaca Waterfalls
These waterfalls are about half an hour from Uvita towards Manual Antonio, closer to Dominica.
We stopped on the way driving there, and they did not disappoint. In fact, they were my favorite waterfall in all of Costa Rica!
It's about an hour's walk unless you want to pay for a horseback ride or truck. We opted to walk, and it was not that bad. It's just a dirt road, and halfway through, there is a place to stop and rest.
Once at the falls, you can swim, lay on the rocks, or jump off the side of the falls. They are pretty powerful, so swimming up to the waterfall was a workout!
#7. Playa Uvita Sunset
Uvita Beach is a true tropical paradise, offering golden sands and turquoise waters against lush greenery. One of the best free things to do in Uvita is stroll along the shoreline, relax under the shade of a palm tree, or try to surf the gentle waves.
The Pacific Coast of Costa Rica has impressive sunsets; every night in Uvita, it was a beautiful show of colors. I loved hanging out on the beach and watching it every night.
There's also Playa Hermosa, 5 kilometers (3 miles) north of Uvita.
#8. Corcovado National Park
If you're looking for an alternative to Manual Antonio National Park, check out Corcovado National Park. It's the largest national park in Costa Rica at over 55000 hectares with six ranger stations. It's one of the most biodiverse places in the world!
We made a day trip from Uvita, including the bus, boat ride, and two guided hikes through part of the park at Pedrillo ranger station, the closest station to Drake Bay.
On the tour, we saw howler monkeys, squirrel monkeys, scarlet macaws, herrings, crocodiles, and more!
I wanted to see a tapir in the wild, but it's rare. I'll have to settle for my time with Tappy the Tapir at La Senda Verde in Bolivia!
There are also overnight tours where you stay at one of the park's stations, which I'm sure would be an amazing experience!
The weather is sweltering there, so the hikes were sweaty. Luckily the second one involved a dip in a waterfall inside the park which was so refreshing.
The tour also included lunch which we had on one of the park's beautiful beaches. It's a true tropical paradise!
#9. Mangrove Kayaking in Sierpe
One activity I regret not doing in Costa Rica was Mangrove Kayaking in Sierpe, which is at the mouth of the river near Corcovado Park.
It's one of the richest marine environments, so during a kayaking tour, you can see many Costa Rican wildlife, including tropical birds, crocodiles, snakes, and mammals.
It's similar to what you see in Corcovado National Park, which is why we didn't do it, but I love the idea of being in the mangroves!
#10. Envision Festival
Envision Festival is a 7-day transformational journey filled with music, education, art, and a vibrant community.
I didn't get the chance to attend, but I've heard great things from locals and other travelers who've attended in the past, and it's high on my bucket list.
I went to the BPM Festival in Tamarindo, and it was an incredible experience!
#11. Alturas Wildlife Sanctuary in Dominical
One of the best things to do in Uvita is actually in Dominical, which is another small beach town about an hour north.
There, you can visit the Alturas Wildlife Sanctuary, which is an incredible wildlife sanctuary in Costa Rica dedicated to the rescue, rehabilitation, and release of injured and orphaned wildlife.
It's an excellent opportunity to get close and personal with various native animals, including monkeys, sloths, toucans, and more. Learn about their conservation efforts and the importance of protecting Costa Rica's unique biodiversity.
Getting to Uvita Costa Rica
Uvita is on the South Pacific Coast of Costa Rica. It's in an area called Costa Ballena, which comprises Dominical, Uvita, and Ojochal.
Uvita is just an hour south of Manual Antonio, where we came from.
The highway to Uvita from Manual Antonio is well-paved and easy to drive on, which is more than I can say for most of the country. If you're going from Manuel Antonio National Park to Uvita, you can stop at Nauyaca Waterfall.
If you are flying into Costa Rica, the best airport to arrive at is San Jose International. You can rent a car, take a shuttle, or take a public bus from there. A shuttle will take around 4 hours, whereas the public bus will take about 7.
If you are driving from San Jose, you can take Route 34 (the coastal route) or Route 2.
Although Route 2 appears shorter, it's better to take Route 34 because it is a flat, paved highway, whereas the other road is very windy. Route 34 is a beautiful coastal route, passing by several beach towns.
Getting Around Uvita
I expected Uvita to be easier to get around, but I found it somewhat tricky once my friend left with the rental car left. If you are staying in town and only plan to do activities around the beach, then you will be okay without a vehicle. You can also rent pedal bikes which is a nice way to get around.
However, getting to any attractions outside of Uvita will be difficult without a car. If you plan to do day tours out of Uvita to the nearby attractions, it main be cheaper to rent a car and drive to them, especially if you're splitting the cost with someone.
Where to Stay in Uvita
Budget: I stayed at Karandi Hostel, which I really enjoyed. It has a beautiful outdoor garden with herbs that guests are welcome to use for cooking. It's low-key, but there are lots of friendly people here.
They only have dorm rooms, but they only have four beds each. It's about a 15-minute walk from the beach.
Another popular hostel in Uvita is Cascada Verde, which we booked initially. However, we didn't realize it was on a hill away from town, so my friends didn't want to stay.
The location is beautiful; it has a jungle vibe with gorgeous views and places to do yoga. It's a nice place – you just have to walk or taxi into town if you stay there.
Mid-range: Manoas is a really cute glamping option in Uvita, where you'll have adorable wildlife nearby with the comfort of a hot shower.
If you've got the budget, Uvita also has some fantastic luxury options.
We met some friends and visited their villa with an infinity pool one night, which was incredible.
Luxury: If you're looking for a bit of luxury while in Uvita, check out Oxygen Jungle Villas. This highly-rated adults-only villa has an infinity pool overlooking the jungle – it looks dreamy.
Kura Designs Villas is another gorgeous highly rated villa to stay in Uvita.
Restaurants and Nightlife in Uvita
While small, there are some great places to eat in Uvita.
Uvita is not known for its nightlife, and the town gets pretty quiet after sunset.
While small, Uvita has all the basics, such as a pharmacy, supermarkets, banks, and gas stations.
Best Time to Visit Uvita
Generally speaking, the best time to visit Costa Rica is during the dry season, which runs from December to April.
However, the South Pacific coast is very humid, and it is still common to rain even during the dry season.
I was visiting in early February, and we still had periods of rain, although most days it was sunny. It is warm year-round, with an average temperature of 29 degrees Celcius.
FAQ: Best things to do in Uvita Costa Rica
Is Uvita worth visiting?
Is Uvita worth visiting?
Absolutely! Uvita is definitely worth visiting. With its stunning natural landscapes, including beautiful beaches, lush rainforests, and diverse wildlife, Uvita offers a unique and immersive experience for nature lovers and adventure seekers.
What is Uvita known for?
Uvita is known for its breathtaking natural beauty, including pristine beaches, lush rainforests, and incredible marine life, particularly whale-watching opportunities.
How many days do you need in Uvita?
To fully experience the best of Uvita, it is recommended to spend at least 3 to 5 days in the area, allowing time for various day trips.
What to do for free in Uvita?
There are several free or low-cost activities in Uvita, including visiting Uvita Beach, exploring the waterfalls, and enjoying wildlife spotting in the surrounding areas.
Can you swim in Uvita Beach?
Yes, you can swim in Uvita Beach. However, it is important to be mindful of the tides and any safety precautions advised by local authorities.
Is Uvita walkable?
Uvita is relatively walkable, especially within the town center, where you can find shops, restaurants, and amenities. However, some attractions and activities may require transportation or a short drive.
Do you have to pay for Uvita Beach?
Yes, there is a $6 fee to enter the park where the beach is.
What to do in Uvita?
Some popular options include whale-watching tours, visiting Marino Ballena National Park, hiking to Uvita Waterfall, and scuba diving or snorkeling in the marine-rich waters.
Final thoughts: Uvita Costa Rica
I loved my time in Uvita, relaxing on the beach and discovering the incredible marine animals there.
Uvita, Costa Rica, is a hidden treasure waiting to be discovered. With its remarkable blend of pristine beaches, lush rainforests, and diverse wildlife, Uvita is one of the best places in Costa Rica for nature lovers.
From the captivating sight of whales gracefully gliding through the ocean to the awe-inspiring beauty of Corcovado National Park, every moment here is special.
As you explore Uvita, you'll come to appreciate the harmony between pristine landscapes and the vibrant wildlife that calls it home. If you're seeking a lush paradise to relax on your Costa Rica itinerary, look no further than Uvita!
Planning a Costa Rica trip? Check out these posts!
Enjoyed this post? Pin it for later!