This post may contain affiliate links. By clicking and making a purchase through the links, I earn a small commission at no extra cost to you. See my disclaimer for more information. This and display ads allow me to keep the site up to date and give back.
Looking for the best things to do in Manuel Antonio? I've visited the park on three different trips, and every time I discover something new to do that makes me fall in love with the area even more.
Costa Rica is a nature lover's paradise, and Manuel Antonio National Park is one of the best destinations in the country to see wildlife.
Located on the central Pacific coast, this park is home to stunning beaches, lush rainforests, and diverse wildlife.
From epic wildlife sightings in the jungle to catamaran cruises and water sports on the ocean, Manuel Antonio has it all. In this post, I'll share how to get there, the top things to do, where to stay, and when to visit.
Getting to Manuel Antonio National Park from San Jose
If you are starting your Costa Rica itinerary, you'll likely be flying into San Jose, where the international airport is.
The easiest way to get to from Manuel Antonio to San Jose or vise visa is to book a bus on 12go. It is the best place to buy transportation in Costa Rica as they have various options at competitive prices.
Shared buses leave from San Jose twice daily in the morning and take around two and a half hours to reach Manuel Antonio. Private shuttles are also available and are a faster and more comfortable option, but they are more expensive.
Best things to do in Manuel Antonio
One of the best reasons to visit Costa Rica is to see the incredible wildlife, and Manuel Antonio National Park is famous for being one of the best places to see wildlife in the country.
Inside the park, you can find many of the mammals, reptiles, birds, and insects that call Costa Rica home. It's one of the best places in the country to see three-toed sloths!
Manuel Antonio National Park has well-maintained hiking trails and a stunning beach. While you are free to walk around the park on your own, I highly recommend taking a guided national park tour to maximize your chances of seeing wildlife.
⭐️⭐️⭐️⭐️⭐️
Manuel Antonio Nature Park Guided Tour
✅ Expertise of a naturalist guide to help you spot wildlife
✅ Small group size (capped at 10)
✅ Round-trip transportation from Manuel Antonio or Quepos hotels
The first time I went to Manuel Antonio, I was stubborn about paying for a guide and walked around the main trail of the park on my own. I didn't see much.
When I paid for the guided tour the next time, I had a much better experience. I saw deer, sloths, howler monkeys, frogs, snakes, lizards, and more!
The guides have amazing eyes for spotting wildlife, plus they have telescopes so you can see the animals up close. And they will help you take awesome pictures like this with your phone using the telescope!
Plus, guides provide you with lots of interesting information about wildlife and Costa Rica in general.
Guided tours through the park take about three hours and end at Playa Espadilla, where you are free to soak in paradise for as long as you like.
It's one of the best white sand beaches in Manuel Antonio, so I recommend spending a few hours in this tropical paradise.
If you are doing a self-guided tour, you still need to buy your entrance tickets online here through the park's website in advance of visiting.
While I do love Manuel Antonio National Park, the downfall is that the park is very busy and only seems to be increasing in popularity each year.
If you're looking for a more authentic experience with fewer crowds, a great alternative is Corcovado National Park in Uvita.
If you love chocolate (and come on, who doesn't), then this Chocolate Tour is a really fun way to spend a morning or afternoon in Manuel Antonio!
The tour takes place in a lush private reserve just nearby Manuel Antonio. At the property, they are growing cacao plants and other local fruits like coconuts and bananas.
Once you arrive, the guide will give you a brief introduction to the cultural and biological background of cacao in the world and Costa Rica, then walk you through the process of how chocolate is made from the cacao plant.
⭐️⭐️⭐️⭐️⭐️
✅ Visit a coffee, sugar cane, and chocolate plantation
✅ Small group size and private guide
✅ Round-trip transportation from all Manuel Antonio and Quepos accommodations
What I loved about this tour was how engaging it was. Instead of just talking to you about the process, the guide showed us every step of the way, from collecting and fermenting to grinding and making the chocolate. He got us to participate in each step – including some very delicious samples.
After the chocolate tasting, the guide gave us some information about coffee and its importance for Costa Rica's economic and cultural development.
He showed us how to make Café-Chorreado, the real Costarican practice of preparing coffee. With all the cacao and coffee, I was incredibly alert that day!
While walking through the gardens, we also saw some amazing wildlife, including the Jesus Christ Lizard and squirrel monkeys.
Much of the wildlife in Costa Rica is nocturnal, which means you'll have to go out at night if you want to see it all.
I did this guided Jungle Night Tour Manuel Antonio, which was a great experience.
What I loved about the Manuel Antonio night tour is that, unlike the national park, it took place inside a private reserve where there were only two small groups. It felt like we had the entire jungle to ourselves!
⭐️⭐️⭐️⭐️⭐️

Jungle Night Tour Manuel Antonio
✅ Nighttime walk through the jungle
✅ Includes guide and flashlights
✅ Round-trip transportation from Manuel Antonio or Quepos
We immediately came across the red-eyed tree frog, which was high on my list of animals to see.
Although it was dry season when I went on this tour, there was some rain. At first, I was annoyed about this, but the guide explained that it's actually a positive thing because it draws many reptiles out. This is definitely true because we saw FOUR viper snakes that night!
Don't worry; the guide will ensure you are safe from them. Even in the rain, he was so quick to whip out the telescope and show us the snakes up close.
Walking through the jungle at night in the rain was such a unique experience. It's something I'll never forget!
The naturalist guides are knowledgeable and will teach you so much about Costa Rica's unique wildlife and ecosystems. It's clear how passionate they are about what they do!
What to bring: Camera, Closed Toe Shoes, Comfortable Clothing, Rain Jacket & Insect Repellant.
If you're looking for a fun way to spend a sunny day in Manuel Antonio, join a catamaran cruise.
Morning tours include visiting Playa Biesanz, a secluded bay where you can go snorkeling among tropical fish. Or, if you're a late riser, they also offer afternoon tours where you can enjoy the breathtaking sunset over the Pacific Ocean. My favorite sunsets in the world!
I did a catamaran tour in Manuel Antonio during my first visit to Costa Rica in 2015 through Hostel Vista Serena, which meant it was mainly people from my hostel.
Costa Rica is a world-class rafting destination, so if you want to add some adrenaline to your Manuel Antonio itinerary, go white-water rafting!
There are two rivers nearby where you can go rafting. If it's your first time, I recommend this day tour down the Savegre River, which has class III and IV rapids, plus a waterfall in the middle.
You can request a pickup from your hotel and enjoy a fully-narrated drive to the put-in location for an opportunity to learn about local wildlife.
Halfway through the trip, you'll stop at a waterfall with few other people, making this a top choice for things to do in Manuel Antonio if you want to get off the beaten path.
6. Manuel Antonio beaches
Manuel Antonio has several stunning beaches perfect for swimming, sunbathing, and relaxing in the shade of the palm trees, such as Playa Manuel Antonio.
If you want to a beach not inside the national park, check out Playa Biesanz.
This gorgeous beach is tucked away between Quepos and Manuel Antonio. It's the perfect place to relax and catch one of Costa Rica's amazing sunsets. I saw that purple sunset on Valentine's Day – so romantic!
If you want to see wildlife in a more unique, tranquil setting than the national park, head to Damas Island Mangrove. This area is abundant with Costa Rican wildlife, including birds, mammals, reptiles, and insects.
This Damas Island kayaking tour is perfect for seeing the incredible wildlife. It will take you through the winding streams and rivers through the mangroves, with knowledgeable guides to provide information about surrounding nature.
One of the most exciting and thrilling ways to experience the area's natural scenery is on this Manuel Antonio Canopy Tour. This tour offers the longest twin zip-line in Central America and is a must-do activity for anyone visiting the area.
The zip line is almost a mile long and boasts 14 tree platforms, six hanging bridges, and three natural walks. You'll soar through the rainforest canopy and witness some of the park's most incredible wildlife, including monkeys, sloths, and toucans.
If you don't get the chance to try the canopy tour here, one of the best places to go zip-lining in Costa Rica is through the cloud forests of Monteverde.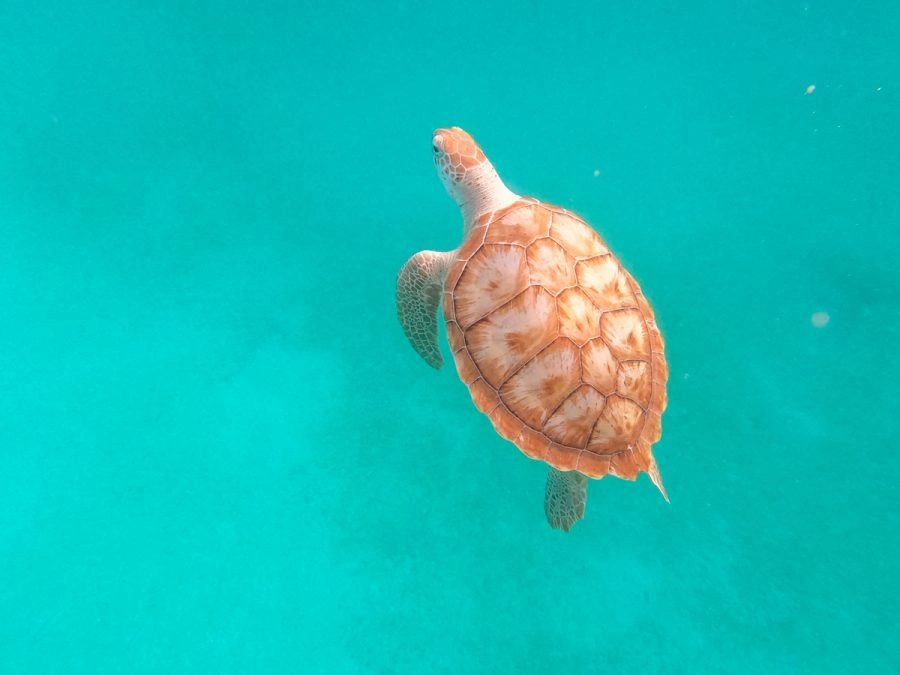 Ocean kayaking is a great option if you're looking for a more tranquil way to explore Manuel Antonio National Park.
Paddle through the crystal-clear waters of the Pacific Ocean on this 2 1/2 hour tour, and take in stunning views of the park's coastline. You'll have a chance to see various marine life, such as sea turtles and tropical fish. During the summer months, you may even spot migratory humpback whales!
The tour includes a stop at a hidden bay where you can take a break and enjoy a snack while snorkeling in the crystal-clear waters
For those seeking a thrilling adventure in Manuel Antonio National Park, a half-day ATV tour is a must-do activity. Explore picturesque Costa Rican villages, mountains, and tropical rainforests, all while learning about the area's unique culture and ecosystem from a bilingual guide.
Along the way, you'll have a chance to spot exotic wildlife and take a dip in a refreshing waterfall.
Costa Rica's Pacific coast is a surfer's parade, so why not take surf lessons in Manuel Antonio?
The nearby beaches offer ideal conditions for beginners to learn to surf, with small to medium waves and consistent swells. In addition, thereal surf schools and instructors in the area offer lessons and equipment rentals, so visitors can quickly learn to ride the waves.
Horseback riding is another popular activity in Manuel Antonio that allows you to explore the beautiful scenery faster than hiking. Guided horseback riding tours are available for all experience levels, from beginners to experienced riders.
I took a horseback riding tour on my first trip to Costa Rica, and it was WAY more exhilarating than I expected – the horse had a mind of its own and took me up the mountains at fast speeds!
This guided horseback tour takes you into the mountains at 1900 feet, with amazing views. Enjoy a refreshing swim on the way back with lunch at a local ranch where you can learn about day-to-day farming life in Costa Rica.
Nauyaca waterfall nature park is one of my favorite waterfalls in Costa Rica, and I have been to MANY.
It's one of the larger waterfalls you can visit, with safe places to swim and cool off from the heat. It's fantastic for photos!
We visited on a Costa Rica road trip from Manuel Antonio to Uvita, but you can also do it on this guided tour as a half-day trip from Manuel Antonio.
Where to stay in Manuel Antonio
Selina is a fantastic accommodation option for digital nomads looking to find community. They have multiple locations throughout Costa Rica, but the property in Manuel Antonio is one of the best. It has three outdoor pools, FREE yoga classes, and a rooftop terrace with jungle views.
For a more local, smaller hostel experience, check out Hostel Vista Serena. I stayed here during my first visit to Costa Rica in 2015 and fell in love with the view from the hammocks overlooking the jungle and ocean.
Although this place has dorm rooms, it's more of a hotel. I spent a night here, and the entire facility is sparkling clean. They also have a nice pool and restaurant.
Si Como No Resort & Wildlife Refuge
With monkeys and iguanas roaming right around the property, you won't even need to visit the national park. This beautiful resort has jungle sunset views and is 5-minutes away from the beach.
Best time to visit Manuel Antonio
The best time to visit is during the dry season, which runs from December to April. The weather is sunny and dry during this time, making it a great time to explore all the fun things to do in Manuel Antonio.
The rainy season, from May to November, can still be an excellent time to visit as the rainforest is lush and green, and the park's waterfalls are at their most impressive.
Keep in mind that the park can get very crowded during peak season, so it's best to arrive early in the morning or later in the afternoon to avoid crowds.
Is Manuel Antonio worth visiting?
Absolutely! Manuel Antonio is one of the most popular places to visit in Costa Rica for a reason. It's a stunningly beautiful and biodiverse area with pristine beaches, lush jungles, and abundant wildlife, including monkeys, sloths, iguanas, and birds.
The park also features several hiking trails, stunning viewpoints, and beautiful beaches perfect for swimming and sunbathing. Numerous tours and activities are also available, such as kayaking, zip-lining, and ATV tours.
I've been to Manuel Antonio three times, which speaks volumes about how special the park is.
That said, Manuel Antonio is very touristy and seems to feel more so each time I go back. If you want to get off the beaten path in Costa Rica, you may not enjoy Manuel Antonio as it can be crowded.
Are you traveling around Costa Rica? Don't miss these posts!