This post may contain affiliate links. By clicking and making a purchase through the links, I earn a small commission at no extra cost to you. See my disclaimer for more information. This and display ads allow me to keep the site up to date and give back.
The east coast of Canada is one of the most beautiful parts of the country, full of small fishing villages and charming historic cities to explore. The largest city east of Montreal is Halifax in Nova Scotia. From the bustling waterfront, endless live music entertainment, and booming restaurant scene, there are so many great reasons to visit. If you're wondering where to stay in Halifax during your trip, this post has you covered.
Halifax, named for one of the men who helped found it, sits on the Bedford Basin, nestled away from the harsh waters sometimes found on the Atlantic. The city offers a variety of activities, from active to historical.
You can take a tour inside the Alexander Keith's Brewery, delve into the city's intriguing history as an immigration port, visit the Citadel National Historic Site, or grab a kayak and explore from the water.
With a variety of entertainment options and nearby parks, Halifax is a great spot for a relaxing vacation. The people in Halifax live a laidback lifestyle and appreciate the little things. By the time you leave, you will too.
To compliment your time here, choose from one of these beautiful Halifax B&Bs or luxurious hotels.
Halifax Neighbourhods
Before deciding on your accommodation in Halifax, you'll want to pick an area to stay. Here are my favorite Halifax neighbourhoods to stay in and explore during your visit.
Downtown Halifax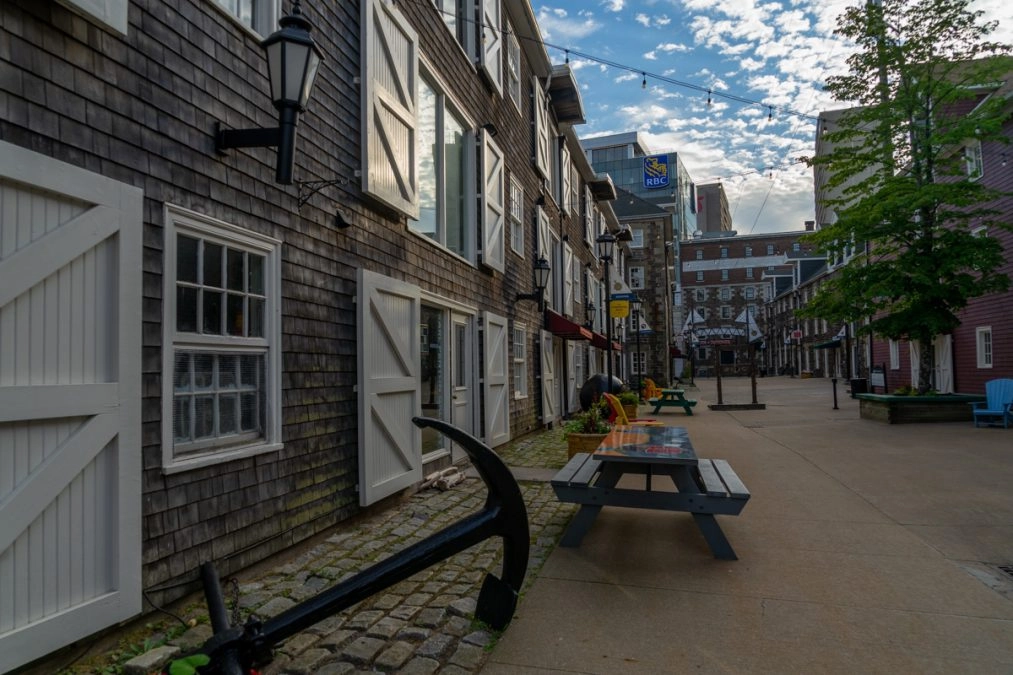 If you want to be close to where the action is, staying in Downtown Halifax is going to be your best bet. It's the city's entertainment hub, so you're likely to spend most of your stay here anyway.
Downtown Halifax is also marked by its historical architecture, though plenty of it was destroyed for more modern office buildings.
There are still blocks that remain steeped in heritage, like the Granville Mall where you'll find a selection of shops and pubs along with nearby 19th century warehouses. You'll also find lots of charming historic homes to stay here!
Downtown is my favorite area to stay in Halifax, although prices tend to be a bit higher.
Dartmouth
Once a city on its own, Dartmouth was absorbed as a part of Halifax but sits across the water in Halifax East.
For a stay that's a little more affordable, a little less busy, and surrounded by pockets of a little more freshwater, Dartmouth is an excellent alternative to downtown.
It's just a short journey across the Angus L. Macdonald Bridge to get back into downtown, and the ferry offers gorgeous views of the Halifax skyline!
South End
Just a short distance from Downtown, South End sits on the eastern edge of Halifax and is home to Point Pleasant Park.
Filled with history all its own, the park is also a great way to view the sunrise with opening hours beginning at 5 am.
Being a short distance out of downtown means a little more affordability for accommodation and a greater range of options.
North End
Once considered a dangerous neighbourhood, the north end of Halifax has been revitalized in recent years.
It's home to the Hydrostone market, a small street lined with cute restaurants and boutique shops that will make you feel like you're in Europe.
Best Bed and Breakfast Halifax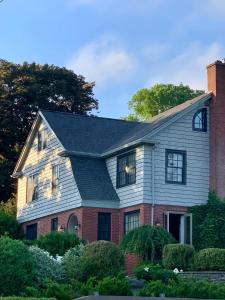 Located in South End, this is the closest you'll get to staying near Downtown Halifax in a bed and breakfast.
Situated a short walk from the water and the nearby Finn Park, The Pebble offers a soothing escape from the city without being too far out.
If you visit in the winter, you'll have the pleasure of renting ski equipment right from the bed and breakfast before taking it to the slopes nearby.
Located a little further out in Fergusons Cove, this five-star beachside B&B in Halifax looks out over the water and towards McNabs Island, a gorgeous place to go to get in touch with nature.
Star of the Sea is situated in a perfect location for those who are more interested in exploring the nature that Halifax has to offer.
With local parks and historic sites, staying here is a nice getaway from the excitement of the city center without being too far away.
The Burgundy Dream Bed and Breakfast
While this one is the furthest from Downtown Halifax, its cabin-like aesthetic and location on the water is an excellent option for anyone looking to spend less time in the city and more time exploring surrounding areas.
Located north of Halifax on Lake William, The Burgundy Dream includes an outdoor living space and a dock leading to the lake, perfect for hot summer stays.
The Best Hotels in Halifax
The Sutton Place Hotel Halifax
Located in the heart of Downtown Halifax, The Sutton is a four-star hotel that comes highly recommended.
While it's not inexpensive to stay here, the views of the city and the offered amenities make this one hotel to avoid missing. Staying at The Sutton means a positive experience after a day filled with local Halifax sights.
If you have Genius discounts on Booking.com, you'll also find serious discounts available on your stays, making the hotel an absolute bargain.
Halifax Marriott Harbourfront Hotel
Another four-star accommodation, this hotel can also be found in Downtown Halifax.
If your room is on the right side, you'll be treated to a lovely view of the water as you start or end your day. Its location means proximity to the exciting parts of Halifax and makes for a relaxing finish to a day filled with sightseeing.
I stayed here during my time in Halifax and thought it was perfect. I loved waking up and seeing the ocean from my bed! The Halifax waterfront is steps outside the door, making it easy to get home after a night on the town.
Delta Hotels by Marriott Dartmouth
Across the bridge from Downtown Halifax, this four-star hotel offers a less expensive alternative to The Sutton without sacrificing quality.
When you're finished seeing the Halifax sights, Delta has more than enough amenities – including a fitness and wellness center complete with a pool and waterslide – to keep the fun and relaxation going.
With plenty of shopping nearby and a short journey to Halifax's city center, Delta is an exceptional place to stay.
Located a little west of Halifax, Comfort Hotel sits near Long Lake Provincial Park with other nature reserves and parks nearby.
This is the perfect choice for anyone who is only interested in seeing the city center sparingly. However, it is still close enough that it works well for those who just want a little distance from the city.
Although this hotel is smaller than the others, it still boasts an indoor pool and gym that are likely to be quieter than the same spaces in larger hotels.
The Best Aparthotels in Halifax
If you want to have the amenities of an apartment with the comfort of a hotel, then stay at one of these apart hotels in Halifax!
Residence Inn by Marriott Halifax
Ideally situated in downtown Halifax, this apartment hotel offers a lived-in experience that allows you to save some money on food with your own kitchen (and barbecue facilities) while still having the amenities you know and love in hotels.
The Residence Inn is only a few minutes walk from the water and Casino Nova Scotia, along with other local sights synonymous with Downtown Halifax.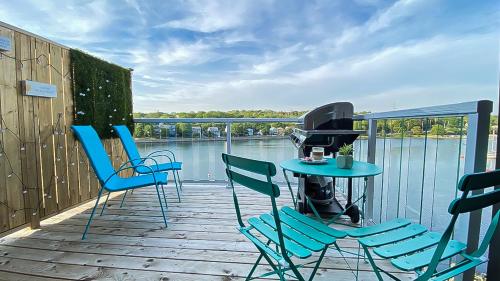 In the west side of Halifax, you'll find Laylaty, which boasts a balcony view of the Northwest Arm with Chocolate Lake and different walking trails nearby.
Although it's a little bit outside of Downtown Halifax, it's still not that far from the city's main attractions. Plus, it's quieter and offers a little more in the ways of relaxation and nature. If that's your thing, this clean apartment is a good-quality option.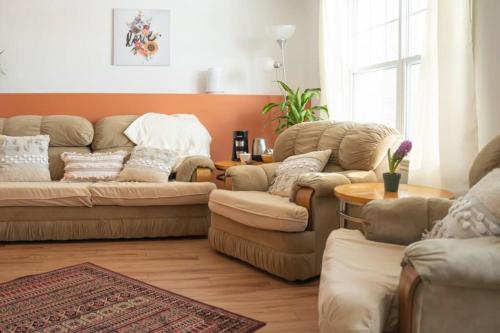 Closer to Downtown Halifax, though smaller in space, this aparthotel is a great option for anyone who wants the benefits of apartment living without being too far out of the city center.
With a small amount of outdoor living included, you could spend a lovely summer evening barbecuing your dinner and enjoying the included garden without taking forever to return after a day of sightseeing.
The Best Homestays in Halifax
Desired Suite in South End Halifax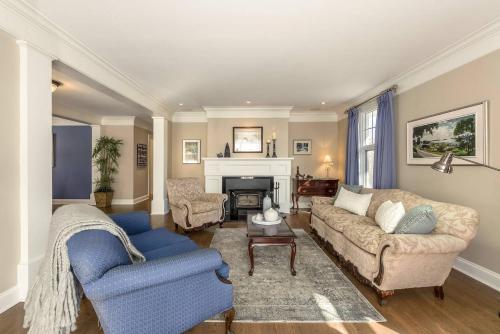 This primely located homestay boasts closeness to Point Pleasant Park and ocean views.
Because it isn't all that far from Downtown Halifax, this homestay is a great alternative to the busy streets of the city center. For long- and short-term stays, you will feel like a legitimate Nova Scotian as you spend your vacation living out your days.
In the North End instead of the South, Comfy Stay is available by the room with friendly local hosts who provide an inside scoop for the best of Halifax's hidden gems.
This homestay is close to the water with easy transport links into downtown, so you don't need to worry about giving anything up by staying here.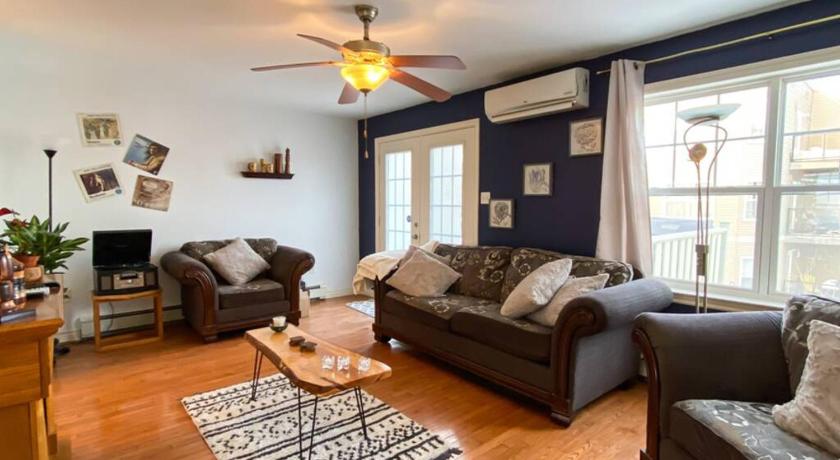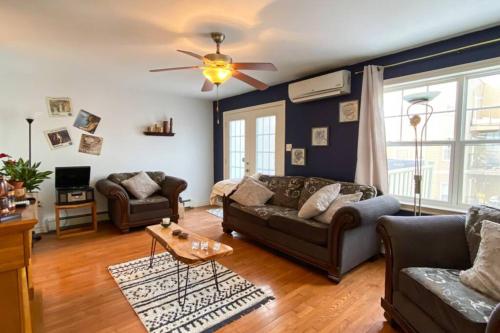 With a good-sized backyard and barbecue available to use, this comfortable stay is ideal for a family or group of friends who need multiple rooms.
With the whole house to yourself, splitting the price between 6 people results in it only being about $30 per person. A short walk from the water with good transport links into downtown, you're unlikely to find anything as spacious.
Best Hostels In Halifax
If you're traveling solo or on a budget, stay at one of these wonderful hostels in Halifax!
A large part of Halifax's charm comes from its small-town feel, but that comes at a price. If you're a backpacker or solo traveler, only a couple of hostels are available to you. One of those is Halifax Backpackers. Fortunately, it is rated fairly well.
Located on the outskirts of Downtown Halifax, all the city's must-see sights are within walking distance. With an onsite café and friendly staff, you could do far worse than this small hostel.
Its historic architecture and modern amenities with handcrafted charm offer a unique stay with like-minded individuals.
Halifax Heritage House Hostel is another great option to choose. Although they were closed in 2021, they will be welcoming guests again in 2022.
Right in the heart of Halifax's downtown, Heritage House Hostel is just200m from the bus and train stations, making it easy for travelers to find when they first arrive.
The hostel is close to the city's best music and pubs and a two-minute walk from the Harbourfront, where you'll find some of the best restaurants in town! If you want to cook for yourself, they offer a large,well-equipped, self-catered kitchen.
—
There you have it, the best places to stay in Halifax!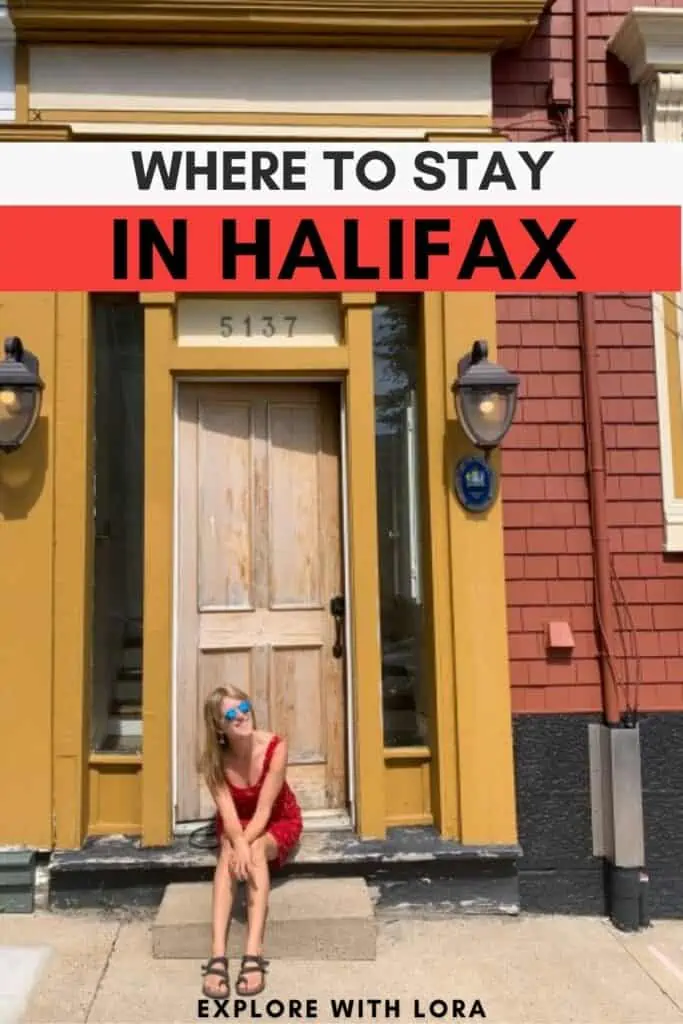 Visiting other parts of Atlantic Canada? Don't miss these posts!