This post may contain affiliate links. By clicking and making a purchase through the links, I earn a small commission at no extra cost to you. See my disclaimer for more information. This and display ads allow me to keep the site up to date and give back.
When moving abroad, you need to consider carefully what to bring and what to leave behind. So if you're looking for gifts for someone moving abroad, it's important to be considerate, so they don't end up with extra stuff that they don't really need.
It can be hard to find the right gift for a friend going abroad you care about. You want it to be thoughtful and useful at the same time.
As someone that has moved around a lot in the last few years as a digital nomad, I know exactly how important it is to consider what type of gift you should give to a friend moving abroad. I travel light, but often still find myself carrying things I do not actually use.
That is why I have put together this gift guide with some of my absolute favorite items that I am sure will be a hit among anyone moving abroad, whether it is their first time or not.
Read on to find the most suitable gift idea for friends and family moving abroad that they will cherish and use.
Gifts for someone moving abroad
An experience in their new home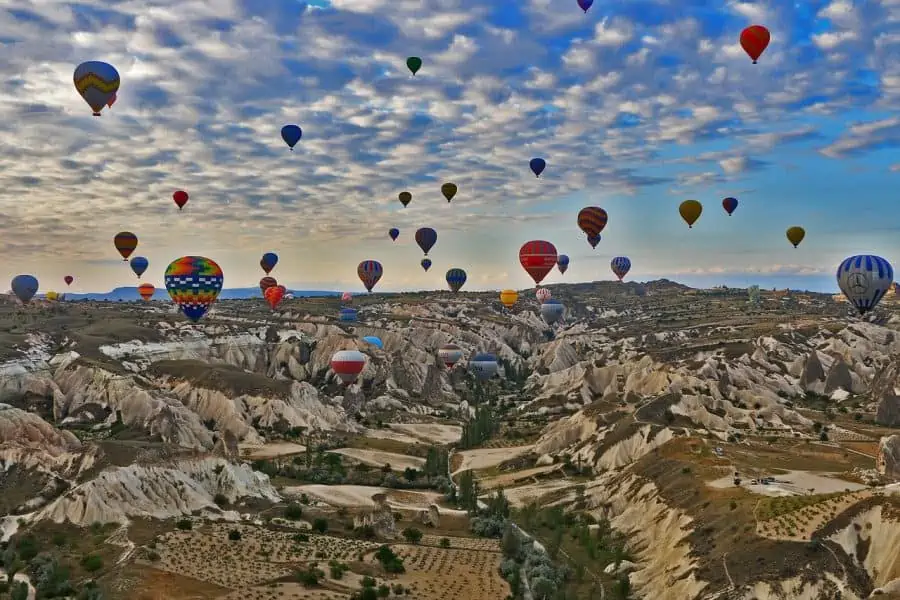 There's no better way to start your experience abroad than with an amazing adventure. Through Tingly, you can gift experiences all over the world.
You choose the gift box, they will deliver the eVoucher, and then your friend gets to pick the experience. There are hundreds of bucket list experiences to choose from – from hot air balloon rides to wildlife safaris.
As a bonus, each gift purchased protects up to 40 trees in Kenya, Madagascar, Haiti, or elsewhere, and offsets 200% of the CO2 created during your experience.
Mirrorless Camera
An amazing gift for people going abroad to live is a mirrorless camera. I know that mobile and digital cameras are improving, but there is still such a huge difference looking back at travel pictures shot with a proper camera versus a mobile phone.
And if your friend or family is moving abroad, there is a big chance they will travel around their new country too.
A mirrorless camera is one of the best going away gifts for anyone that loves capturing their travel moments with quality.
I use and love the Sony A7II, which is a high-quality mirrorless camera that you can interchange lenses with.
I prefer mirrorless cameras over DSLR cameras as they are lightweight but produce equally (if not better) photos and videos. I switched to Sony a few years ago from Canon and never looked back!
The Sony A600 is another excellent option for someone just starting out in photography, and it's a more affordable price point. This is the camera I used on my first backpacking trip in 2018, and I got some incredible shots with it.
Travel Journal
When moving abroad for the first time, it can be fun to journal your experience. There are so many emotions and new experiences about to come.
While it can be fun to look back at later, it is also one of the best ways to vent whenever things feel tough.
Because things will not always be perfect when you move abroad. Culture shock, a new language, different customs, an unknown bureaucracy of overwhelming paperwork, together with days where you feel homesick and lonely are completely normal feelings.
A nice travel journal can be a best friend through all of this!
I love this vegan leather travel journal. It is sturdy with durable material and has a page a day to write down the happenings and feelings that come up.
Anker portable power bank
One of the most practical travel gifts, especially if your beloved one is going on a long-haul flights, is a portable power bank to charge their phone or tablet on the journey.
One of the most reliable brands producing power chargers is Anker. And with this power bank, you can charge your phone 4-5 times, which should be more than enough for any flight.
Even after moving, it is always useful to have a power bank in your bag or backpack, whether you are out shopping or on a multi-day hike. Nothing is worse than running out of battery on your devices, so this gift is a sure winner.
Portable hard drive
When moving abroad, you're likely to be taking lots of photos and videos, which will fill up space on your phone or computer quickly.
An easy solution to that is a portable hard drive, which is also helpful for backing up important documents. I use and love this hard drive because it's shockproof, which means even if it gets thrown around in my bag while traveling, I know my data is still protected.
Kindle
For anyone moving abroad that loves to read, it can be a tough affair to get rid of all the books – let's be honest. Books are heavy, and you cannot carry with you suitcases full of books when moving abroad.
I find it hard to think of a better gift for a book lover than a lightweight kindle that they can take with them to their new home with all their favorite books.
This is a good option with high resolution and good storage space of 16GB, which is enough to store thousands of digital nomad books.
As an extra perk, it is made of up to 75% recycled plastic!
For bonus points, combine the Kindle with a subscription to Kindle Unlimited, so they never run out of things to read.
Earthwell water bottle
Stainless steel reusable water bottles are one of the most useful gift ideas for someone moving to another country.
This Earthwell bottle is vacuum insulated, which makes it a perfect gift for everyday use, hiking, camping, and other adventures. It will also help reduce their plastic bottle consumption, making this a perfect gift for conscious travelers.
It keeps purified water cold for up to 72 hours, beer cold for up to 32 hours, and hot drinks for up to 20! No matter if your beloved one is moving to a hot or cold country, this water bottle will have them covered.
As a bonus, the company that makes it (Grayl), is a member of 1% for the Planet, which means 1% of every sale goes to environmental charities and non-profits.
Universal travel adapter
If your beloved one is moving to a country with different sockets than their home country, chances are they will need a converter to charge their devices like phones and laptops. As well as plug in their hair dryer or shaving machine without having to buy a new one.
This travel adapter is truly one of the most practical gifts you can get that is also economical to buy if your budget is low or you want to add an extra item with a larger gift.
As it has four UBS ports, it's super convenient for charging multiple items at once. This is probably the most useful item I travel with!
Joby tripod for cell phones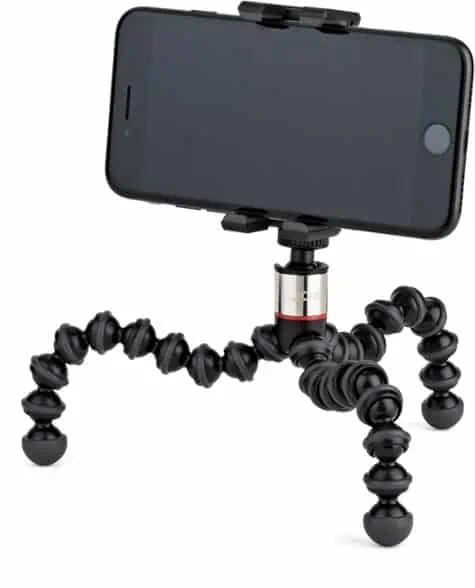 Make sure that you get pictures of your friend or family member after they move abroad by gifting them a lightweight cell phone tripod.
This Joby tripod is perfect because you can bend the legs in different directions, so even if you are hiking in the mountains and have to set it up on uneven terrain, it will keep stable and result in memorable selfies!
Fjällräven Kanken laptop backpack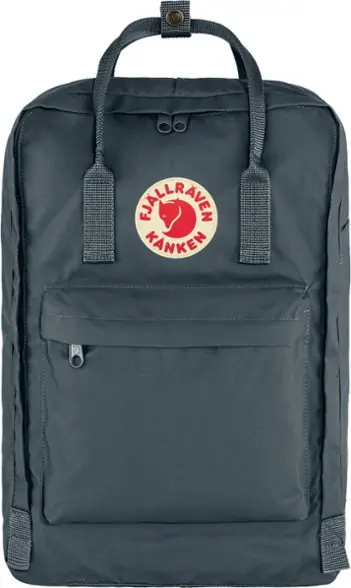 One of the most thoughtful gift ideas for anyone moving abroad, especially digital nomads or students, is a good-quality laptop backpack that they can use daily.
Fjällräven is an excellent sustainable brand that has made durable backpacks and outdoor gear since 1960.
Their signature design Fjällräven Kanken backpack seems to never run out of date. With a laptop compartment and a zippered front pocket for easy access to small sized items, it is the right size for carry-on luggage for digital nomads.
This makes it perfect for anyone moving to Europe or Asia wanting to travel frequently on low-cost airlines like Ryanair and AirAsia.
Eager Creek Silk Undercover Money Belt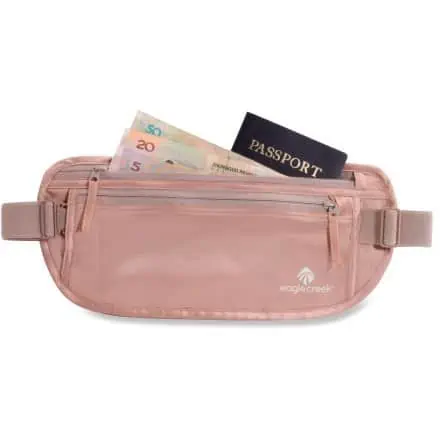 One of the most common concerns when moving abroad is safety, especially when it is the first time moving to a different country.
Gifting a money belt can help anyone moving abroad feel more secure carrying their passport and money.
This money belt by Eagle Creek is a super cute option with a material that feels soft on the skin, and the fact that it is sweat resistant makes it a winner among those who move and travel to tropical destinations.
Osprey Fairview/Farpoint travel backpack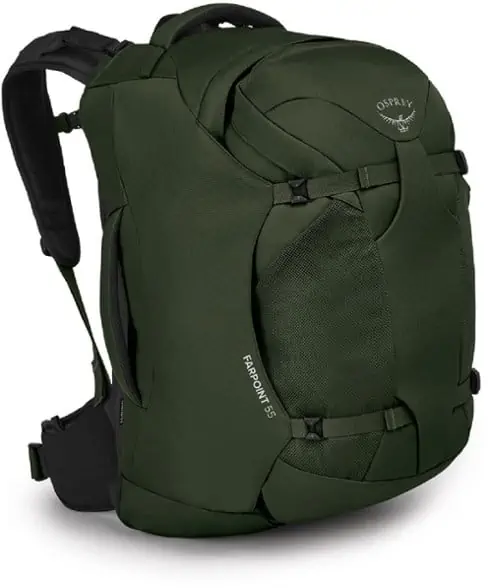 A travel backpack is a very useful gift for a person going abroad. Not only can they pack for the actual move, but once they are in a new place, chances are they will travel around to explore their new home country.
For this reason, I have picked out one of the best and most sustainable travel backpacks on the market for this gift list.
Osprey is a leading brand when it comes to sustainability and delivers durable, high-quality material backpacks specially designed for men and women.
For anyone traveling light, but still wants space for all the extra stuff they might need, the 55L Fairview for women and the 55L Farpoint for men are perfect. They both have plenty of extra pockets so you easily find all your things, including a laptop department.
If you know your friend will not manage with 55L, you can look at their 70L pack for women and their 70L pack for men.
However, I don't recommend large backpacks as it is easy to pack too much and carry unnecessary weight. They both come with a detachable outer day pack which is super useful for day trips or trips to the gym.
REI Packing cubes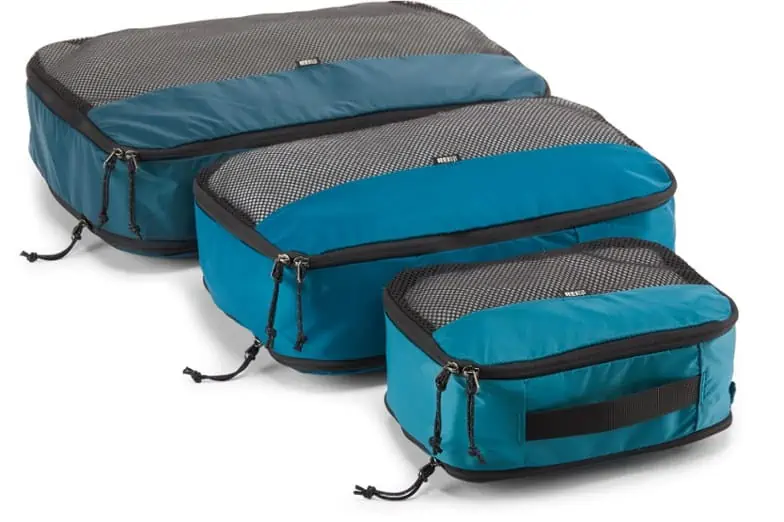 When moving abroad, there is a big chance you will pack more than when you are traveling, and organizing your belongings in your pack is key.
With these packing cubes, you can do exactly that. They come in three expandable different sizes, Small (3.5-6 liters,) Medium (8.5-13 liters,) and Large (14-21 liters), as well as different colors. This way you can organize different types of things easily.
Often, practical items are the best gift ideas for a friend going abroad.
When looking for quality packing cubes, you want a durable material, a mesh top so it is easy to see what is inside when unpacking, and an easy open and close mechanism that also allows you to expand and minimize the size depending on what you need to pack.
These packing cubes tick all the boxes and on top of that, they are certified bluesign® which makes them a sustainable choice.
GoPro HERO 11
Agreat gift ideas for adventurers moving abroad is no doubt a GoPro HERO 11. With a sports camera, they can capture their adventures in their new country, whether they are hiking, jumping out of an airplane, or exploring the underwater world.
There is nothing more thoughtful than gifting a camera that can capture memories for a lifetime. And it gives you a chance to take part in their adventures too!
As an adventure lover myself, I can vote for the GoPro HERO 11 as one of the most thoughtful gifts for anyone moving abroad that is guaranteed to be a frequently used hit and probably their favorite new toy. The latest version has some amazing new features, including emmy award-winning video stabilization and built-in horizon lock.
Photo scrapbook
One of the most thoughtful gifts for someone moving overseas is to put together a photo scrapbook of memories you have together.
If it is your best friend or your daughter that is moving, they will appreciate an old-school photo book that they can pull out whenever they feel homesick to look back on epic memories of adventures you have done together.
Since this is not necessarily the most lightweight gift on this list, you can consider sending it in the mail to their new address overseas after the big move as an extra surprise.
Trust me, this is a gift that will be cherished for life!
Travel Insurance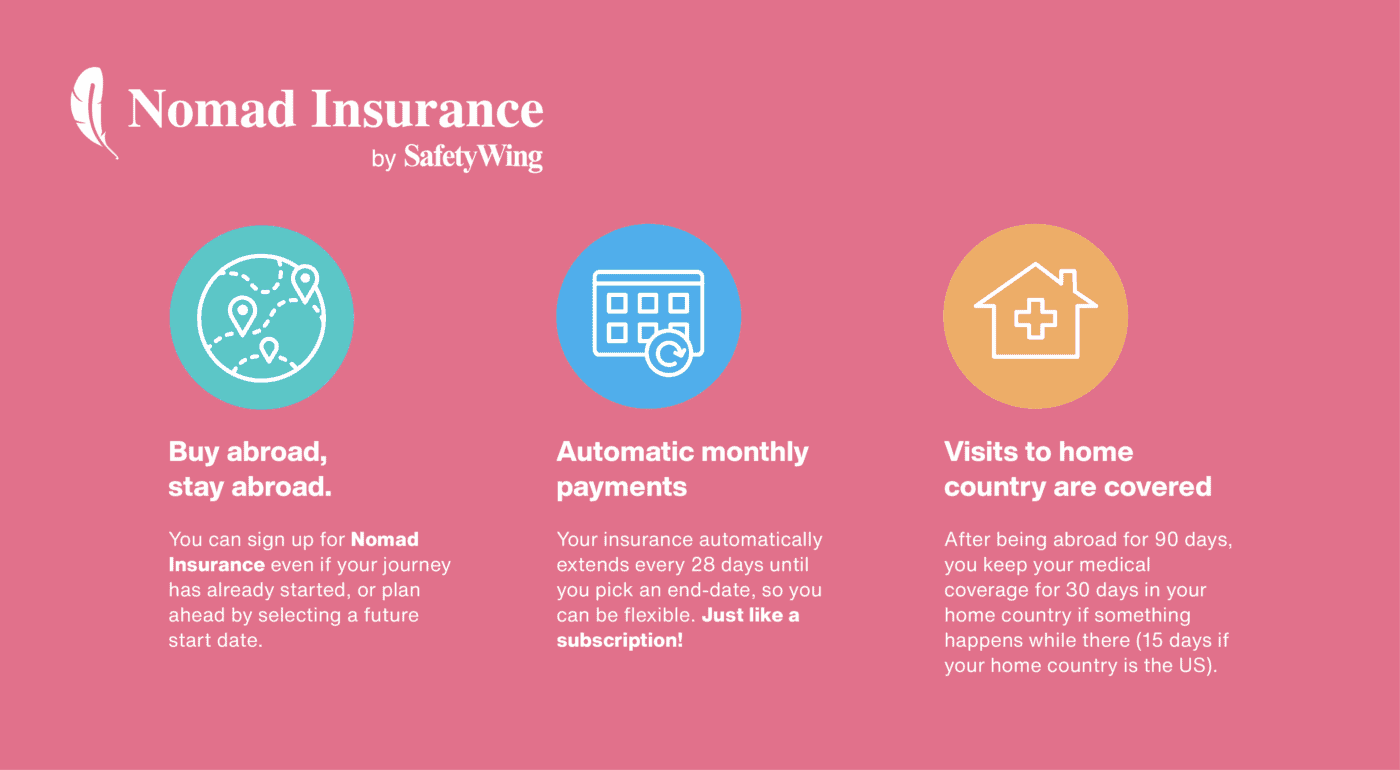 One thing that you will always need when moving abroad before you get registered in the new country's social security system is travel insurance.
Not only can luggage disappear on the flight, which can be a true headache without travel insurance, but you might also need medical care before you get your paperwork sorted.
I use and recommend SafetyWing, which is insurance designed for remote workers – making it the perfect present for someone moving abroad. I would be thrilled if anyone were so thoughtful that they would buy it for me when moving abroad.
You can read my full review of SafetyWing here, including what it was like to claim with them.
Passport holder
Practical gifts for someone moving abroad do not have to be boring. A cute passport wallet with a map will excite any travel addict.
I love this one with the text "And so the adventure begins," which is one of my favorite adventure quotes. Because even for those moving abroad for the first time, it will change their life forever.
This one also has a vaccination pocket that can be used for any important documents and vaccination card you might need. It comes in a variety of colors and quotes.
A motivational bracelet
When moving abroad, you will go through every single emotion, and sometimes it is natural to doubt your decision of moving altogether.
In these moments, it can be so powerful to have a little reminder that you can do this!
Getting a bracelet with a motivational text as a reminder whenever the person wearing it feels down can just be the best gift for someone moving abroad.
It is lightweight, meaningful, personal, and long-lasting.
There are many different kinds, but I particularly like these ones, with the following inscriptions on the inside of the bracelets:
Guidebook for the city/country
One of the most thoughtful gifts for travel lovers moving abroad is a travel guidebook of either the city or the country they are moving to.
All the mixed feelings of sadness of leaving friends and family and the excitement of moving somewhere new can be overwhelming.
But a guidebook on the plane will go to great use in channeling all these emotions into planning out what to see and where to go once you are settled in your new destination.
Travel Blanket
Looking for a gift for a friend moving abroad can be hard, but imagine if they can think of you every time they cuddle up under a blanket.
A travel blanket is super useful for long international flights but can also come in handy when moving to a new country.
Normally, you will not have everything for your new apartment right away, and a blanket on the sofa is a very nice thing to bring from home – especially from someone you care about!
Cash in their new country's currency
There is nothing more stressful than arriving at the airport in a new country to realize that non of your credit cards work and you cannot get cash for a taxi to your accommodation.
That is why it is always good to have a little bit of cash handy for emergency situations.
Local currency might seem like a boring gift, but it will always be appreciated when needed. An alternative is to allocate the money to a specific experience that the one moving abroad really wants to do.
If you add a little extra than the actual cost, it will still feel great to have the cash in case of an emergency.
YETI Rambler Tumbler Coffee Cup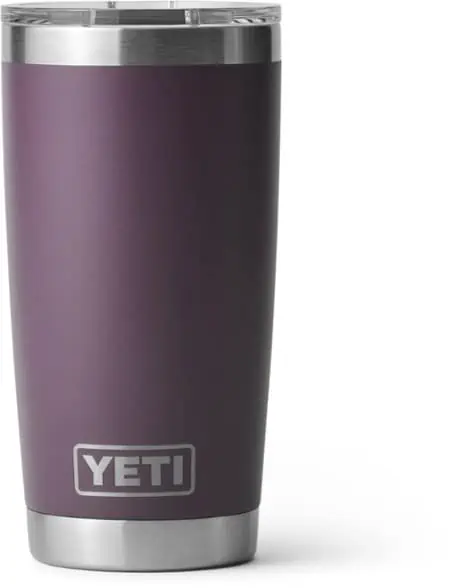 This is definitely a winner for any coffee lover moving abroad. With this cup, you can keep your drinks hot for hours, and if it is a hot day and you prefer an iced coffee, it will keep it cool.
I love the simplicity of this cup, and with the handy magslider, you will not spill your drink on buses, while running to the train, or simply by being clumsy.
It is also easy to clean as you can put it in the dishwasher! It is always nice to grab your coffee cup in the morning and remember who gifted it to you when you are far from home.
Spotify subscription
If the person moving abroad does not already have a Spotify subscription, this can be a lovely gift idea for music lovers of for those who love to take road trips.
Make a shared playlist with your favorite music that makes both of you walk down memory lane when you listen to it.
There is nothing more powerful than music to take you back to special times in your life, so this is a particularly thoughtful gift for a best friend, sister, or brother that you have a lot of memories with.

A Bluetooth speaker
Speaking of music, one of my favorite travel items that I take with me everywhere I go is my Bose Bluetooth speaker. It doesn't take up much space in my bag but has amazing sound quality. As a bonus, it's also waterproof making it perfect for beach days.
Music has a huge impact on my mood and being able to play my favorite songs and dance around in my apartment or hotel room wouldn't be the same without this speaker.
A Rosetta Stone subscription
If the person you know moving abroad is going to a country that speaks another language, one of the most thoughtful subscription services you can get them is Rosetta Stone, which is a language learning software.
It can be overwhelming moving abroad when you don't speak the local language, so this is one of the most thoughtful gift ideas for someone moving to another country.
—
As you can see, there are endless choices when looking for presents for someone moving abroad in all price classes.
Depending on how close you are to the person the gift is for, there are a lot of incredibly valuable personalized gifts you can give that I am sure they will cherish for the rest of their lives.
Nonetheless, before choosing the right gift for someone moving overseas, make sure you know what they need and what they will value.
If you are in doubt, the most boring choice might be the best thing one to assure that the recipient will value it. After all, the last thing you want to do is give something that will feel like a burden to anyone already struggling to get rid of their belongings before moving to a brand new country.