This post may contain affiliate links. By clicking and making a purchase through the links, I earn a small commission at no extra cost to you. This and display ads allows me to keep the site up to date and give back. Thanks for reading!
If you're planning an overseas trip to Europe, London will likely be one of the cheapest cities to fly into it. Why not plan for an extra day in London and explore this vibrant city?
The capital of England is a fantastic city to explore if you are in the mood for an urban adventure. Even with one day in London, there is so much to do!
Getting around London
The tube is the best way to get around London to see the different sites! Fast and friendly, this form of transport will ensure that your minutes away from all the key points of interest. It does take a little time to learn how to navigate the tube but once you know how it will quickly feel like your best friend. 
Get Rid Of The Luggage
If you're spending just one day in London and don't have a hotel to store your bags, then a luggage storage London company is the answer here. They'll look after your things for you while you have a great day. 
London Pass
If you plan to visit a lot of paid attractions in London then it might be worth it to get a London Pass. This pass gets you entry into 80+ top attractions so it can lead to massive discounts if you plan to do a lot of sightseeing.
One day in London Itinerary
Tower of London and Tower Bridge
Start your day off exploring London by the iconic Tower of London where the game of thrones was filmed! Admire it from the inside or step inside for a tour. It's free for holders of the London Pass or you can also buy tickets online in advance.
Afterwards take a stroll across tower bridge, easily one of the most well-known bridges in London! This is a great place to take insta-worthy photos.
Explore south bank
Tower bridge will take you over to south bank, which is a great place to walk around. It's where you'll find many of London's top attractions including Shakespeare's famous Globe Theatre, the Shard, and the Tate Modern Art Gallery.
If you get hungry here then head to Borough Market's famed foodie stalls. There is so much delicious food here including lots of options for vegetarians. I love the vibe around south bank, you'll often see live music and street performers here too!
Take in the views from the London Eye
If you want the best view in London, then that is definitely the London Eye. You'll be able to travel hundreds of feet into the air and get a fantastic near birds-eye view of the city.
The massive Ferris wheel is slow enough for you to take it all in as well. There can be quite a queue at busy times so it's worth going early in the morning unless you want to see London beautifully lit up in the evening. 
Sky Garden
Another great place to get amazing panoramic views of the city of London is Sky Garden – and it's free!
Head up to The Sky Garden viewing gallery on the 43rd floor of the Walkie Talkie. With floor-to-ceiling glass windows, this amazing oasis has a lush urban jungle setting with incredible views of London. Just be sure to reserve your spot online in advance as it fills up quickly!
Explore one of London's vibrant neighbourhoods
After a morning of exploring south bank, it's time to see a different area of the city! London has so many different neighborhoods you can explore. Here are some of my favorites!
Soho
Soho is one of London's most iconic neighborhoods, where you can find top restaurants, theatre shows, and hip bars.
It's by Oxford Street, Regent Street, Leicester Square and Charing Cross Road in London's West End. Oxford street is the perfect place for a shopping spree, with tons of high-end brands and boutique shops.
Camden Market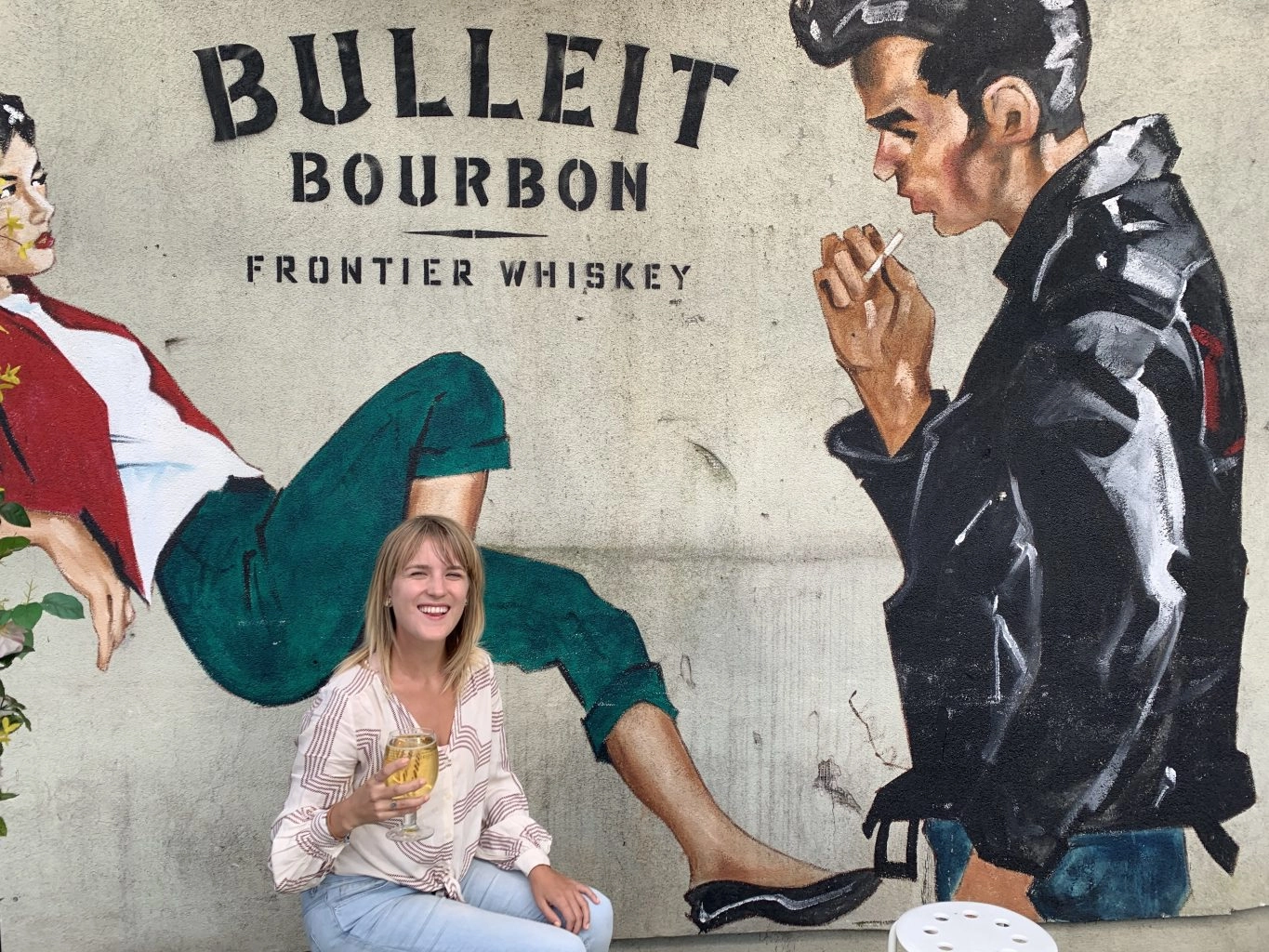 Camden Market is one of my favorite neighbourhoods to explore in London. It's full of fun, quirky shops where you can pick up unique clothing and cute gifts to bring home.
Once just a small village outside of central London, Camden is ever-evolving with new cafés and restaurants opening all the time.
Wimbledon
If you're craving some green space while visiting London, then head to Wimbledon. It's home to several beautiful parks that make a perfect place to have a picnic. I love Richmond Park because it's full of deer!
Optional: Harry Potter Studio Tour
If you're a big fan of Harry Potter, then you may want to spend your day. in London a tour of the Harry Potter Warner Bros Studio. While technically on the outskirts of London, your journey begins on a bus that you catch in the center of town.
Do be aware that you will need to book this in advance. It's incredibly popular particularly during the seasons when tourists flock to the city. Don't forget, London is also home to the Harry Potter West-End show. You can hit the studio tour in the morning and take a trip to the West-End to see the story play out live on stage later in the day. 
Hit the pub
Dinner at a local pub is the perfect way to end a day in London! There you can try local beers and fish and chips, easily my favorite meal to eat while visiting.
I hope this has provided you with some fantastic options for your own day trip in London. Of course, there's so much to see and do here that you might decide to spend a week or two instead.