This post may contain affiliate links. By clicking and making a purchase through the links, I earn a small commission at no extra cost to you. This allows me to keep the site up to date and expand on resources. Thanks for reading!
Traveling in 2020 isn't exactly black and white. Many of us are stuck at home, with plans for the year gone completely down the toilet. However, some people have no choice but to continue to travel – whether this is because they don't have a permanent address, or because it's their job, or something else. Or maybe you're feeling torn on whether you should or shouldn't travel right now – I know that's where my head has been.
Can we travel right now?
For a while, it felt like every border in the world was closed. This is no longer the case, and there are now many borders open to Canadians. If you're wondering what borders are open, this interactive map by Skyscanner makes it super easy to where you can go, and what the restrictions are.
Although the Canadian government does have a global travel advisory to avoid any travel outside Canada until further notice, you can come and go as you please. You'll just need to quarantine for two weeks upon return if you go abroad, which for most people, is a huge deterrent. One of the best ways you can stay safe but still indulge in the joys that travel brings is to explore the beauty of your home or neighboring province.
Within Canada, you can travel between provinces, with some restrictions. The Atlantic Provinces (Newfoundland, Nova Scotia, New Brunswick, and PEI) have formed a travel bubble where you can travel freely between them. However, you cannot come in from other provinces without a two-week quarantine. Most of the other provinces are open for travel, with the exception of the Northwest Territories, and Manitoba, which also has the two-week quarantine.
Should you travel right now?
The decision on whether you should travel now is not an easy one to answer. It's so personal to your life situation, and where you are coming from and going. While some people just want to travel shame anyone moving about, I don't think the answer is as simple as that. There are plenty of reasons why people need to travel right now, and the truth is, people want to travel. It's fundamental to us as human beings, and that isn't going to change.
The major consideration you need to think about is the risk of you transmitting COVID while traveling, and possibly bringing it back home. For myself in Newfoundland, COVID is almost non-existent here with the exception of the few cases that get brought it from other places every now and then. The risk of me bringing it somewhere from here is very low. But coming back I would be extremely nervous. Even if the two-week quarantine requirement was not there, I would still want to do it for peace of mind. This is what I recommend doing if you are worried about bringing it back to where you live and your home country doesn't have a quarantine requirement. The other thing you can do is get tested before you go to ensure you are not bringing it to the destination.
As a Canadian, another big consideration is that you are required to quarantine for two weeks upon return if you go abroad. For most people, this may not be feasible so therefore you may want to stick to local tourism. I've been living inside the Atlantic bubble, so even if I go to another province outside of it I'm required to quarantine for two weeks when I get back. I didn't want to do that this summer, so I traveled locally instead and got to check off some big bucket list items like hiking the East Coast Trail and driving the Cabot Trail in Cape Breton.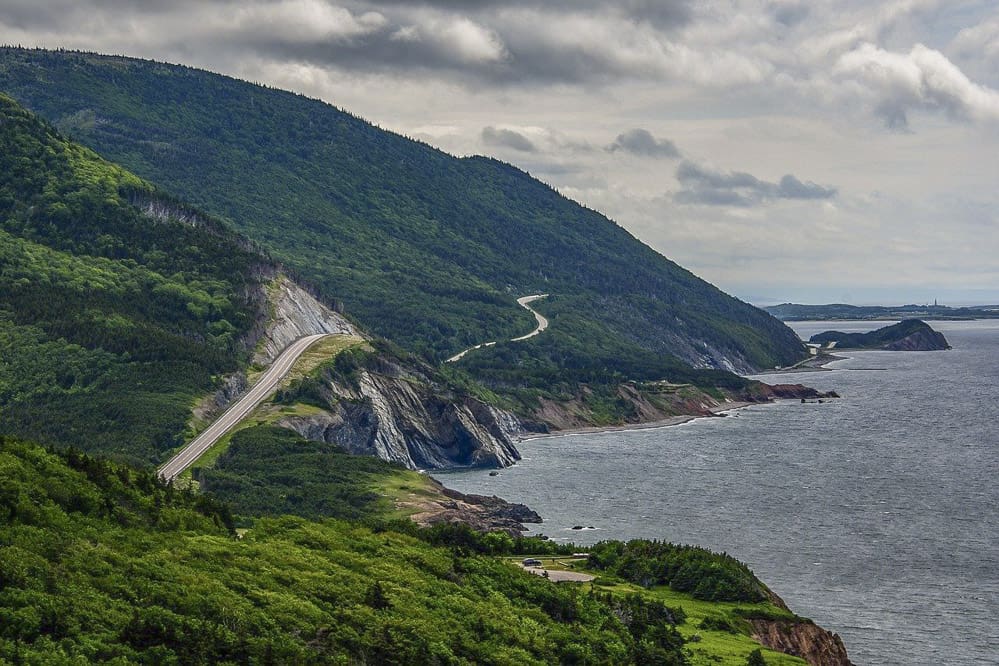 Lastly, consider the destination you are considering visiting. Do they want tourists right now? It's extremely important to be safe and ensure you aren't bringing COVID to a place that doesn't have the resources to deal with. On the other hand, tourism is such an important part of so many economies. The travel industry accounts for 10.3% of the world's GDP, and the lack of tourism has had terrible impacts on economies around the world. Many countries do want us to come back, and I know many travelers who have been abroad since the pandemic started and have been warmly welcomed. Do your research and be safe.
What is it like flying now?
I have only been on one flight in the last six months (something I never thought I'd say), but flying is not all that different. The main changes you can expect are the requirement to wear your mask in the airport and on the plane, signage for social distancing, less interaction with airport staff (we were already headed that way), and temperature checks. If you want to know what it's like flying in 2020, check out this step-by-step guide I wrote.
Some people say that airlines are leaving the middle seat open for social distancing, but I wouldn't bet on it. Fortunately, airplanes are not as much as a germ infestation as you may think and the risk of catching COVID on a plane is probably slimmer then you think. This is due to the efficient air circulation systems and HEPA filters that are found on the majority of commercial flights.
Tips for traveling in 2020
Stay local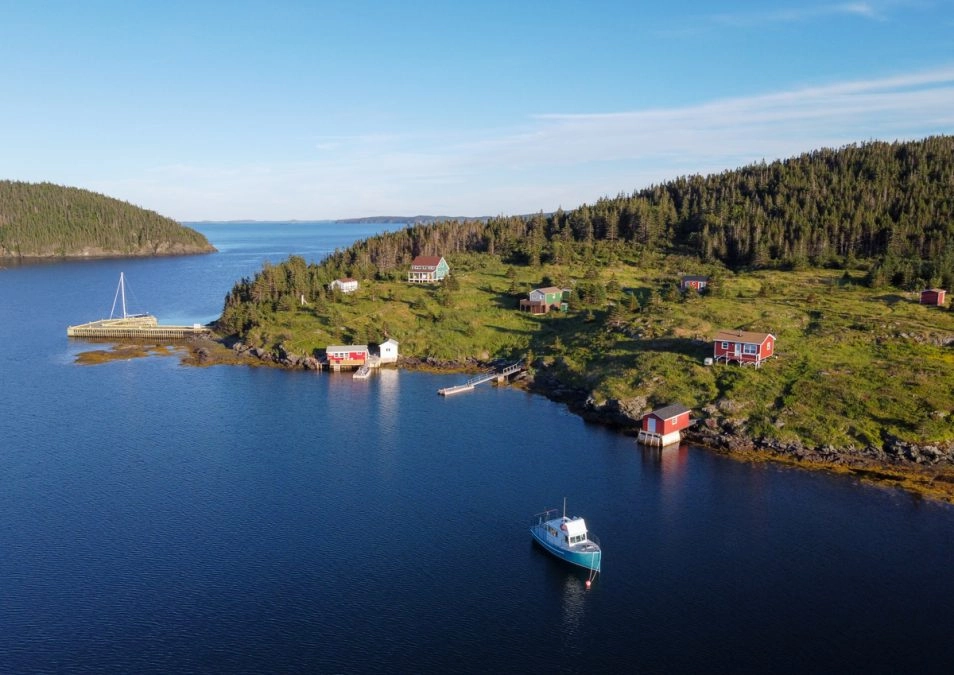 The safest and easiest way to travel right now is by staying local and doing a road trip. This is what I've been doing all summer, and it's allowed me to discover so many amazing places in my own backyard. For example, I had no idea that there were so many fun adventures in Central Newfoundland. There's nothing better than the freedom of a road trip, plus you don't have to worry about luggage limits. Just pack up the car and go!
Be Flexible
Flexibility is a MUST if you're going to travel right now. Unless you are booking your ticket last-minute, you need to accept the fact that your trip may be canceled due to things out of your control. The good news is, most airlines have adopted super flexible booking policies.If you are going to book your accommodation in advance, I would make sure that it has a flexible cancellation policy as well. It's also a good idea to protect your trip with travel insurance, many of which are now covering COVID related issues.
As for the rest of the trip, you don't need to plan everything out. Most places are seeing extremely reduced tourist numbers, so you don't have to worry about things selling out. Leave the rest of your itinerary free to enjoy some space. This is how I travel anyway, you never know what adventures will come up. If you're on a layover, it can also help you to look for somewhere to drop your bags. When you don't have to worry about left luggage you can fully focus on what it is you are doing! 
Travel With Sustainably In Mind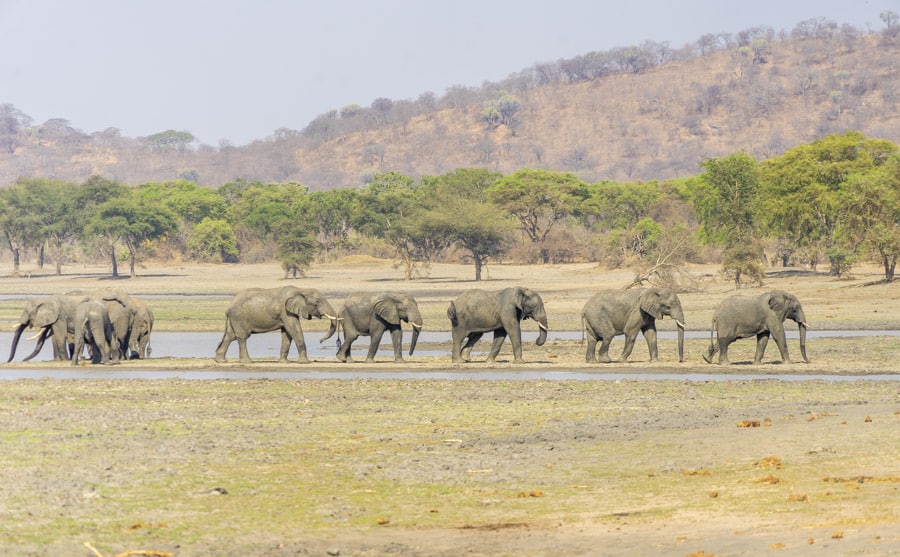 If there's anything good to come out of this, it's that we have the opportunity to be more mindful of how we travel. Travel with purpose. Don't just go to the same cities that everyone visits, consider an off-the-beaten-path destination that your tourism dollars could really benefit. Choose travel companies that implement sustainable practices, whose core values you align with and agree with.
As well as making sure you're traveling in a more environmentally friendly way, you can also make your trip matter by helping out when you arrive at your destination. Is there a place you can volunteer for a little while? See if you can make a difference to the locals, wildlife, or planet. For myself, I love volunteering with wildlife – it's an amazing way to make an impact on your travels.
Get outside!
As much as I love big festivals, now is not the time to be seeking out large groups of people. Instead, consider visiting a destination with lots of nature to enjoy. It's a great way to keep your social distance and enjoy your holiday even more. There are so so many benefits to getting outside and hiking. Canada is an ideal destination for this, as there is much amazing nature and national parks. Another destination that's perfect for social distancing in nature that is open to tourists right now is Iceland.
Make Your Trip All About Connection
After so much isolation, we're all craving connections with others. Attractions and activities are important, but shifting your focus can help you to enjoy the real magic of your destination. Worry less about experiencing everything and instead focus on meeting people and learning from them (keeping physical distance in mind). You might even find a few hidden gems to visit if you make friends with locals. Connecting with people requires you to be in the moment, away from technology, so it's a great exercise to do. 
—
Traveling in 2020 isn't easy, and the decision to stay local or go abroad is a personal choice. What we do know, is that it requires more planning and preparation than ever before (I know, it's not my jam either). The world of travel as we know it has changed, and whether those changes remain is to be seen. If anything I hope we can come out of this as more mindful travelers, with a stronger appreciation for the magnificant world we live in.