This post may contain affiliate links. By clicking and making a purchase through the links, I earn a small commission at no extra cost to you. See my disclaimer for more information. This and display ads allow me to keep the site up to date and give back.
Despite the constant flow of bad news, there is good happening all over the world behind the scenes. Over the past month, the internet has been full of stories of small acts of kindness and communities coming together. A 'caremongering' movement has even spread across Canada to help each other within local communities.
We are all struggling in our own way right now, but these stories give me so much hope. It's a lesson I've learned again and again traveling the world – that people are kind.
These random acts of kindness always inspire me, so I wanted to share some stories of kindness I've received while traveling. We could all use a little positivity right now, so I asked some fellow travelers to share their stories too.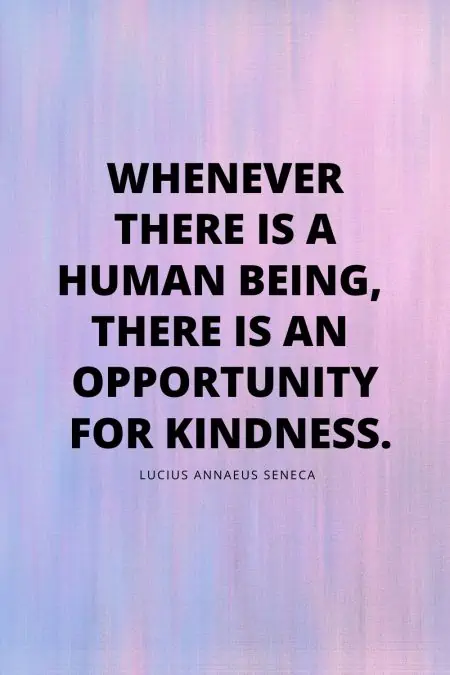 Kindness in Portugal
In my most recent travels, as I was trying to get back to Canada amid the lockdowns in Europe, I was on a regional Ryanair flight. I was stressed about getting back to Canada, having several flights canceled on me and another Aeroplan flight not ticket on time.
As I got on the airplane, I could overhear the flight attendants talking about how the EU was meeting tomorrow to discuss shutting down all borders. I got visibly upset and started talking to the attendant about my situation and how I was worried about getting home.
The flight attendant sat with me throughout most of the flight to help calm me down and work through my options for getting back. He continuously offered anything I wanted from the menu for no charge. He even offered to let me stay with him and his family in Portugal for as long as I needed before I could get back to Canada.
The kindness of this stranger was exactly what I needed at the time. I was traveling alone and feeling very scared, and it was the reminder that no matter where I am in the world, there are kind people everywhere you go. This is a lesson I have learned again and again while traveling.
Kindness in Denmark
Submitted Derek and Mike of Robe Trotting
We are an American couple who has in Copenhagen for the last three years. Expats living abroad face all kinds of challenges in daily life. From finding housing, navigating a new tax scheme and even expat depression, there is a lot to manage. As you'd imagine, challenges are compounded during an event life the COVID-19 outbreak.
One issue we are facing lately is that we only know basic Danish. This has made keeping up with government announcements and important information a struggle. With so much break each day and weekly new conferences from the Prime Minister and Public Health Minister, we have had to rely on the kindness of others more than usual.
Like many people are doing around the world, we have joined some Facebook groups designed to connect and assist people during the COVID-19 outbreak. All types of help are offered and given. People volunteer to shop for others and even simple things like advice on working from home are offered in the group.
For us, this collection of online strangers has been amazing. As new bulletins and announcements are made, it's where we look for translations. Almost immediately, a member of the group has translated and posted every news conference and announcement. Several have even messaged us to check-in and ensure we know what expectations are and assist with follow up questions.
Being away from our families with a closed border in both countries has caused a lot of anxiety. Luckily, we have found kindness in locals who are willing to help us navigate the events and make sure we aren't left behind. It's made us realize that kindness is a universal language and we will all get through this together.
Kindness in Italy
Submitted by Claudia Tavani of My Adventures Across The World
It takes nothing to be kind. And at times like this, it's actually a way to bond, to support one another, to let each other know we are there. Be kind – to your loved ones, and even to strangers. Thank your pizza delivery guy, for he is working round the clock to feed you, despite the uncertainty, despite the worry. Thank the doctors who are fighting to save the lives of many. Thank the person who puts together your groceries for you. That's what I did.
I shopped online, as I knew this would save me hours from standing in line to get inside the grocery store. All I had to do was go to the store and pay to get my stuff. It literally took me 30 minutes from the time I left home to the time I got back, with a car loaded with fresh food and other things needed for the house. The shop assistant did such as good job putting my groceries together that I thought she deserved to know. I called the store and said I wanted to thank them for their efforts – I can only imagine how they must feel having to work and see people all the time when the virus seems to be spreading faster than ever.
The person I talked to was surprised. She asked me if I was calling just to say thank you. I said I was. I think I made the difference. I think there and then she realized that really, we are not sitting idle taking their job for granted.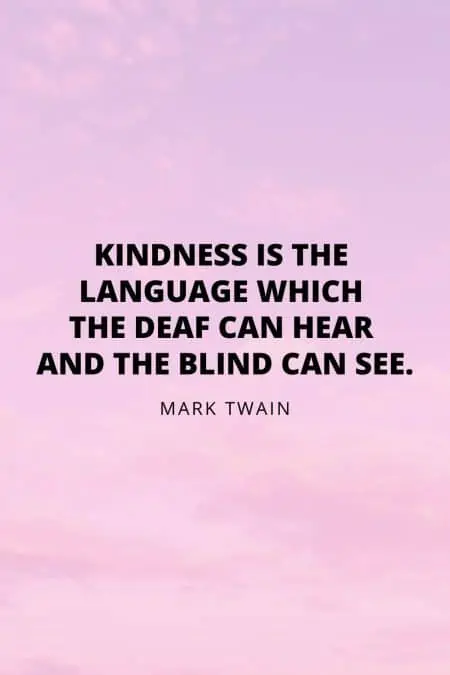 Kindness in Malaysia
Submitted by Brianne Miers of A Traveling Life
About five years ago, I took my first extended solo trip, backpacking around southeast Asia. My last stop was Malaysia. By that point, I was feeling a little lonely, tired and broke, and I was starting to stress about returning to reality. I spent my last five days in the sleepy port city of Kota Kinabalu, on the island of Sabah. While there I decided to take a day trip to a tiny nearby island. Unfortunately, it was overrun by tour groups, and it wasn't particularly scenic–I was quite disappointed my day in paradise didn't turn out as imagined.
Wanting to make the best of it, I rented some snorkel gear and headed out into the water, trying to get as far away as possible from the crowds. Once I was as far out as I felt comfortable, I looked up and saw a mass of dark hair in the water, coming straight at me. Traveling alone, and with no one else on earth knowing where I was at that time, I instantly got a pit in my stomach. Then the mysterious head popped up, and it was a really attractive young man with a huge smile on his face. I relaxed a bit as he introduced himself as a local guide. Thinking he was going to try and sell me a tour, I told him I was fine on my own, but he said "don't worry" and grabbed my hand.
For probably close to an hour, we swam all around the island together, as he pointed out the best spots to see fish and identified the different kinds for me. I would've never thought to venture to those areas myself, and I didn't wouldn't have known what I was looking at. Then just as quickly as he approached me, he zoomed off, saying he needed to get back to work.
I ran into him later and asked if I could give him a tip or buy him a beer at least, and he waved me off with another big smile. The day didn't start out so great but ended up being incredibly meaningful. I was so touched by his random act of kindness, that I still think fondly of him all these years later.
Kindness in Argentina
Submitted by Anthony and Anna of Green Mochila
Sure enough, humanity is going through difficult times right now. But the world is not monochrome in black. For example, there are bloggers putting together stories of kindness, in order to show people's natural generosity. That alone could bring a smile to our worried faces.
My story takes place in Patagonia, while my girlfriend and I were backpacking in Argentina. In that treasure-trove of crystal-clear lakes and snow-capped mountains, they call the Lake District, there's a road famous for winding along 7 different lakes and offering myriad stunning viewpoints. Some people take a tour along that road, others ride it by bike – we decided to hitchhike it.
We didn't wait long before Franco picked us up. He was going all the way to Bariloche, our final stop, but he told us he would have no time for halts. That was a pity, of course; but we guessed we could still be mesmerized through the car window. But Franco did stop, and many times. He wouldn't make us lose the scenery. He brought us to his favorite viewpoints, told us all he knew, took pictures for us. He gifted us with those memorable views.
We told him about our travel plans; our project to go more south and come back; our regret not to have a tent to camp on some remote beach by a lake. When we arrived in Bariloche, Franco invited us to a tea. He told us about the best places to wild camp and how to get there. And he lent us a tent.
Those 2 nights we spent by the clearest of waters, with the Andes mountains in the background: we owe them to him. Today, we're still in contact with that guy who picked us up from the side of the road, under a crisp Argentine sky.
Kindness in France
Submitted by Alex of Wanderlust Marriage
It is a scary feeling to be forced to evacuate a locked-down country, even more so when you're traveling solo. That was the predicament many travel bloggers faced while attending TBEX in Catania when the Italian government announced a national shutdown due to the coronavirus pandemic.
Fortunately, several of us were able to team up and keep each other company before we could return home amid chaotic airports and the threat of borders closing.
After multiple canceled flights, Lora and I were able to escape Italy for Marseille, France. Our first night we went for dinner at a charming Spanish tapas restaurant near our Airbnb apartment called Les Membres Wine Bar.
The bartender warmly greeted us and lined up four wine bottles on the adjacent table for us to generously sample. My initial thought was that he was going to try and sell us overpriced wine. But all the delicious glasses of Bordeaux and other area wines are only €5.50 – €6 a glass. He just wanted to be certain that we ordered glasses of wine we would truly enjoy. He also did not let us over-order food, a shocking concept by American standards.
After enjoying delicious small plates like a cheese board, patatas bravas and guacamole, we were offered complimentary glasses of dessert wine. After paying, we were invited to sit at the bar for several complimentary shots of homemade honey rum and fantastic conversation with the staff.
They offered us great tips on places we should see in a rental car. As we were enjoying the company of the loveliest people, the US President went on TV to announce a shocking 30-day travel ban with Europe. It was a chaotic situation, and I was grateful to have the distraction of wonderful company in Marseille as I plotted how to best return home without spending a fortune.
Alex wrote all about this misadventure of Coronavirus Pandemic Travel over on Wanderlust Marriage Travel.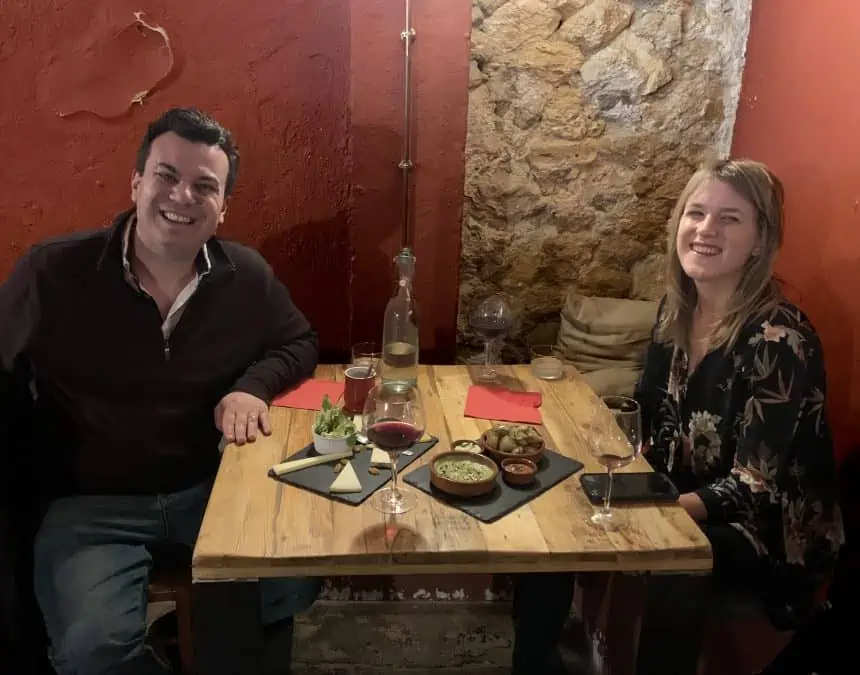 Kindness in Malawi
Last fall, I went to Africa for the first time. I'm an experienced solo female traveler, but backpacking solo through Africa is a beast of its own. I had just finished up a conservation project in Malawi and decided to head over to Zambia to go on a safari at South Luangwa National Park.
Although there were options for private transfers, I decided to save some money and take the local bus. Now, taking local busses in Africa is an experience. They don't leave until they are completely full (as in, every square inch full), so it requires a lot of patience and lack of concern for personal space. Although the distance of where I was coming from and going was only 300km, I was already five hours into my journey and had only made it about 60km.
The first bus dropped us somewhere near the border, and I was instructed to get into a shared taxi that would take me the rest of the way there. This is where I met my new friend, who told me his name was Lucky. He could tell that I was nervous about crossing the border on my own, and ended up coming through with me, helping me fill out the forms and talking to the immigration desk. Which indeed was lucky, because they almost didn't let me through due to my passport being almost full.
His kindness didn't stop there – he taught me the ways of shared taxis in Zambia and even helped me get a local SIM card. He traveled with me almost all the way there and made sure I was with a good driver that would get me to my final destination when he had to leave. He even called me that night to make sure I had made it there, and to see if I needed anything else during my time in Zambia.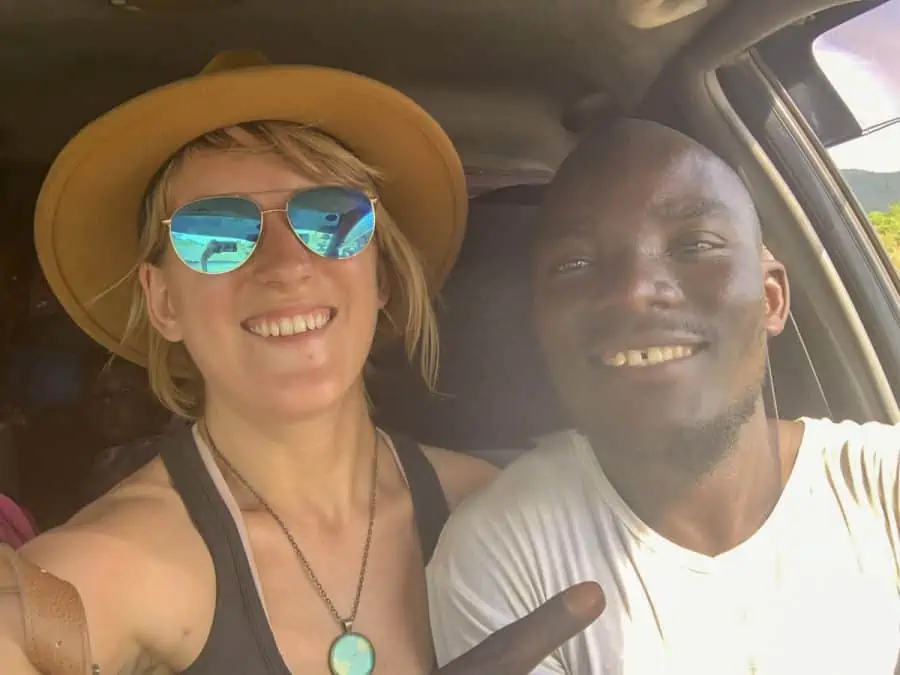 Kindness During A Crisis
Submitted by Inma from A World to Travel
Every crisis of a certain magnitude needs its heroes. In the winter-spring 2020, those heroes are – without a doubt – the staff of hospitals and health centers caring for the sick with this new disease, and all the people who continue working so that food, medicine, and other essential resources are in abundance wherever they are needed.
But what about people who, in a situation of confinement, cannot leave home to buy food and medicine?
As we have already seen in many countries across the globe affected by this health crisis, it is the young and healthy neighbors who come out – like heroes once more – to the help of these people.
There are several systems that make this solidarity proposal work quickly and effectively in times of crisis. One of the best is to offer help directly to neighbors on a paper placed in a common area. In it, contact details are given and space is also left so that people who need help with medicines or grocery shopping, taking care of kids for a few hours or something else can leave notice too.
It was never easier to be of help to your community if you really want to.
Final Thoughts
Thanks to those that shared their stories, it put a smile on my face to read them. You never know what an act of kindness will mean to someone right now. It can have a tremendous effect on both their and your psychological well-being. Remember, kindness is free – spread that stuff everywhere.
Liked this post? Pin it for later!