This post may contain affiliate links. By clicking and making a purchase through the links, I earn a small commission at no extra cost to you. This allows me to keep the site up to date and expand on resources. Thanks for reading!
As the year comes to a close and we all reflect on our progress made during the last year, I was thrilled to get the news that Sydney from a world in reach nominated me for the Liebster award! I love the blogging community, everyone is so supportive of each other, and the Liebster award is a great reflection of that. Thanks for the nomination, Sydney!
I'm excited to answer Sydney's questions and give any my readers a chance to get to know me better.
What is the Liebster Award?
The Liebster Award is an award given to bloggers by other bloggers. In German, "liebster" means sweetest, kindest, nicest, dearest, beloved, lovely, kind, pleasant, valued, cute, endearing, and welcome – in essence, the Liebster Award is given to bloggers who convey this meaning across their blog! If you want to learn more about the Liebster Award, check out the official rules.
The Rules of the Liebster Award
Once you're nominated with the Liebster Award, you have to follow a few rules to celebrate your win and spread the award throughout the blogging community.
Thank the person who nominated you, and put a link to their blog on your blog.
Display the award on your blog.
Write a small post about what makes you passionate about blog posting.
Provide 10 random facts about yourself. (Optional)
Answer the questions from your nominator and provide a fresh set of questions for those you nominate.
Nominate 5 – 11 blogs that you feel would enjoy blogging about this award.
List these rules in your post
Sydney's Questions
1. What is the most important lesson you've learned during your travels?
Learning to be adaptable and keeping a positive attitude is so important when traveling. If you start a trip with the mindset that everything will go as planned (especially if you're backpacking developing countries), you're going to have a bad time. Overcoming challenges and obstacles when you're traveling is part of what makes the experience rewarding, so I've learned to embrace them as they come.
2. What's your favorite part of traveling? Least favorite?
My favorite part about travelling is being exposed to new people, sights, sounds, and everything else! Everyday is an new adventure into the unknown and I absolutely love that. My least favorite part is that I have to carry my bag around. I always pack way too much and it just feels like a huge chore to move it.
3. Do you collect any souvenirs from your travels?
I used to collect shot glasses from each country I visited, but it became unpractical when I started long-term traveling. They kept breaking in my bag! It's hard to pick up souvenirs when you're backpacking because they take up space, add weight, and add to your budget. Now I try to minimize what I buy, and purchase practical items I can use while I'm travelling, like clothing.
4. What is the most unique experience you've had with a local while traveling?
Getting to celebrate Diwali in India this year was a really unique travel experience. Diwali is the most important holiday in India and many locals invited me to celebrate the holiday with them during the month leading up the festival, which usually involved shooting off fireworks! It was so much fun.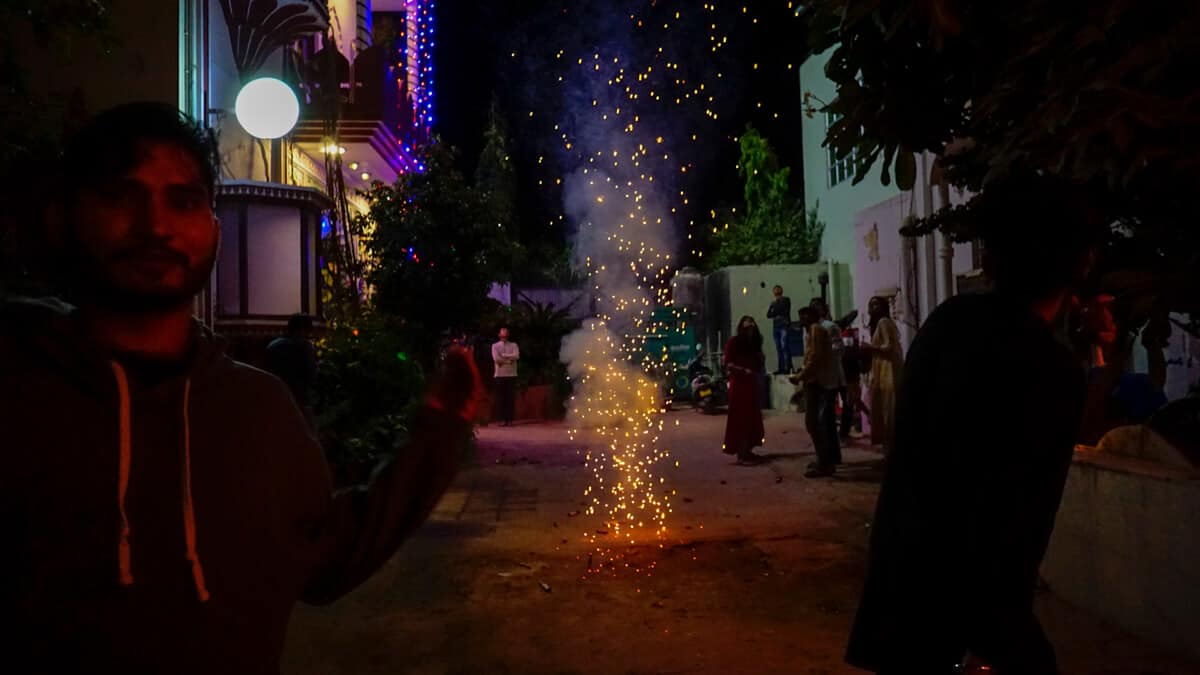 5. If you could travel with one person you've never traveled with before, who would it be?
That's a tough question! I usually travel solo, so I don't often think of people I want to travel with. Maybe a big travel blogger like Nomadic Matt, so I could pick his brain about travel and blogging.
6. How did you come up with your blog name?
It's pretty simple: I love to explore, and my name is Lora. Some people wanted my blog to be named "Lora the Explorer" but what I really wanted was my blog to be was a place where visitors could come and discover amazing places around the world to inspire their travels, so Explore with Lora felt like a better fit to me.
7. What tip would you give to a new blogger?
Connect with as many other bloggers as you can. Blogging cannot and shouldn't be done in a silo. Everyone in the blogging community is so kind and supportive (as this award shows), so don't be afraid to reach out and connect with other bloggers. If you don't know where to start, there's a ton of amazing Facebook blogging support groups you can join.
8. Is there a book or a movie that has inspired your wanderlust?
The show 'Departures' definitely inspired my wanderlust, especially to visit off-the beaten path places and have more authentic travel experiences. The show is on Netflix now, if you need more travel inspiration!
9. What are the top 3 things on your bucket list?
See Emperor penguins in Antartica
Go on a Safari in Africa
See the northern lights in Iceland
10. What is your biggest travel regret?
Not starting my travel blog earlier. I've been travelling on and off for the last decade, but I only started my travel blog last year. It's hard to write about experiences that I had so long ago, so it feels like I missed the chance to write content about some past travel experiences.
10 Random Facts about me
#1: I need a cup of coffee in the morning or my brain doesn't function well.
#2: I've lived in 5 provinces in Canada.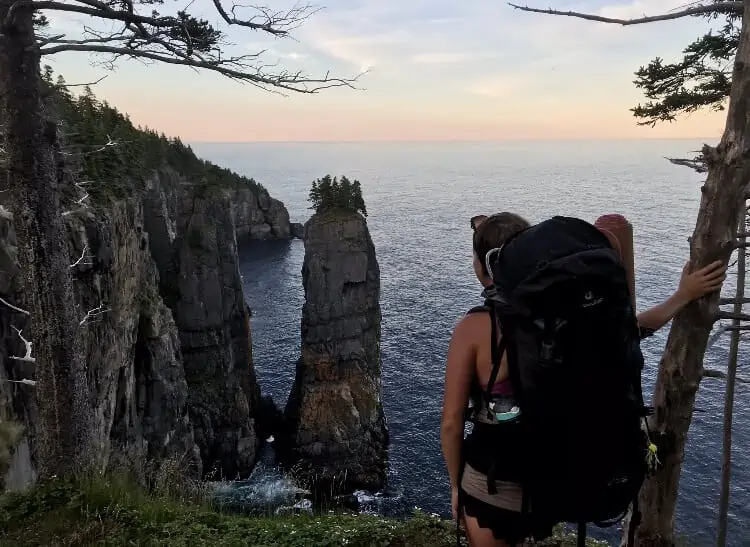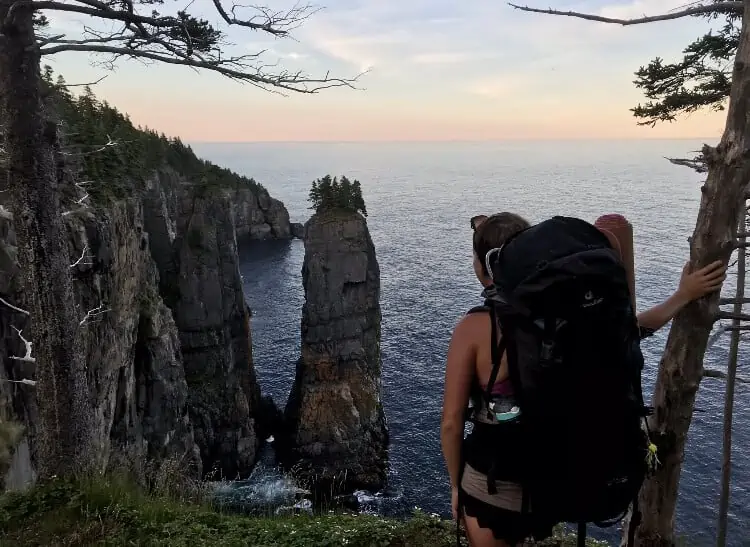 #3: I used to be a vegetarian, then I ate meat again, and now I'm a pescatarian.
#4: I started university studying Behavioural Neuroscience, but graduated with a degree in International Business.
#5: I'm terrible at sports.
#6: I grew up in a house filled with cats and can't imagine living without one now (although I only have one cat now).
#7: I've lived oversees in Ireland and New Zealand.
#8: Everytime I see a dog I get super excited and will try to pet it.

#9: I have a weak sense of smell.
#10: I've travelled to 49 countries and have no idea where I should go for my 50th. Let me know if you have any suggestions!
Thanks again to Sydney from a world in reach for the nomination! Check out her travel blog for some serious travel inspiration, and advice about travelling on a budget.
Stay tuned for my Liebster Award nominees and questions!