This post may contain affiliate links. By clicking and making a purchase through the links, I earn a small commission at no extra cost to you. This and display ads allows me to keep the site up to date and give back. Thanks for reading!
Of all the questions I get asked, how I afford to travel is one of the most common. Most people assume that traveling the world will cost you your life savings and firstborn. While there are certainly some luxurious experiences out there that will dwindle your bank account, there are also MANY ways to travel the world on a limited budget.
If you want to see more of the world, you don't need a fortune saved up in your bank account (although that's another strategy I'll talk about soon). There are ways to travel the world on a budget. Have a look at my suggestions below, and when the time is right to travel again, start packing your bags because you CAN see the world, even on a limited budget.
How to Travel the World on a Budget
1. Work online while traveling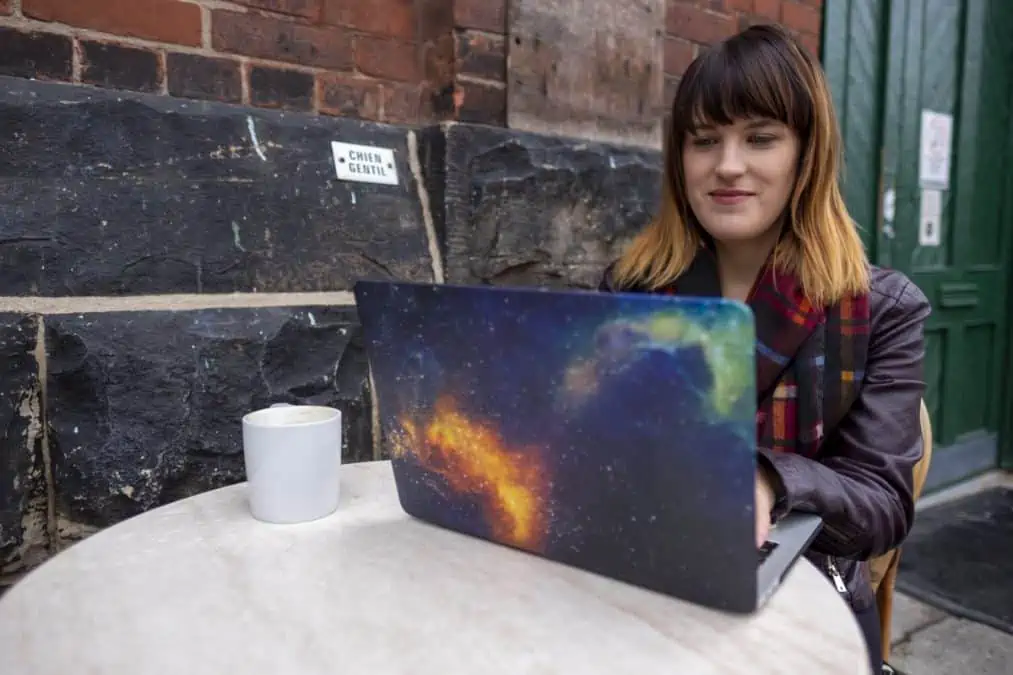 There are all kinds of ways to make money online. So as long as you have a laptop and a stable internet connection, you can work from anywhere. I used to dream about this and now it's the main strategy I use to keep my travels going. Whether you want to start a travel blog, or teach English online, remote jobs are becoming more and more popular.
This year we have seen millions of companies quickly convert to a remote workforce, and I suspect it will be here to stay. This only means there will be more opportunities for digital nomads in the future.
2. Get a job overseas
If you don't want to work online, there are plenty of overseas jobs you can get which is an excellent way to see the world while still making money.
One popular strategy for this to work at an international school abroad and teach English to students. Websites such as Search Associates will point you towards the latest job opportunities abroad. I've had so many friends do this who loved their experiences living and teaching abroad.
If you can't afford to be a guest on an expensive cruise, you could always apply for a cruise ship job. From children's entertainers to cooks and waiting staff, there are all kinds of job opportunities that will let you sail the high seas. I have never worked on a cruise ship, but it's something that I've wanted to try. I've had a lot of friends do this who had the time of their life.
These are just a few examples; there are plenty of other jobs you can abroad. And while you might not get to fulfill all of your bucket list dreams if you have to spend much of your time working, you will be adding new experiences to your resume while seeing the world. This may lead to better job opportunities and more money for you to put in your travel savings account.
3. Earn free flights on your credit cards
If you're looking for a new credit card, opt for travel reward cards, as the more points you build up, the greater your chances of a free flight. Some of these cards also offer discounted companion vouchers, so not only will you get to travel, but a friend or a family member of your choice will have the opportunity to see more of the world with you.
Of course, you don't want to overspend on your credit card in an effort to maximize your rewards. But if you were going to buy something anyway, you might as well use your credit card and rack up points. You will also earn more points on your card when you pay for flights, as some partner airlines offer double and triple rewards that can later be used for other flights.
Using travel credit cards to get free flights is known as travel hacking, and it's something I wish I had gotten into sooner. I only started last year, and I've saved thousands on flights. I flew to Malawi from Toronto for $50 CAD last year! My points also saved me coming back from Italy during the pandemic, as last-minute flights were thousands of dollars and I only paid $200.
To learn more, check out this recent article on the best travel reward cards. Chances are, you might have one of them in your pocket already. If not, pick one that comes with a favorable points system.
If you are going to pay for a flight, please don't overpay for it. Flights are often the most expensive part of a trip, but they shouldn't be. Check out this post for more ways to save money on flights.
4. Volunteer for a worthy cause
Traveling can sometimes be a selfish experience, and while I don't mean that in a bad way, it is still important to think outwardly rather than inwardly as we travel. There are hundreds of charitable groups in existence that are looking for volunteers. If you sign up to work for them, many of your travel expenses will be covered by the charity in question, or you will only have to pay a small fee to cover your room and board.
So, think about the causes you are passionate about and then look online for volunteering opportunities. As examples, you could:
Volunteer with the Peace Corps. You will need to offer a 27-month commitment so this isn't for everyone, but if you have the time, and if you have a heart for some of the poorest communities in the world, you will get to see the world and do a lot of good in the process.
Spend a year of your life volunteering for one of the causes highlighted at PMGY (Plan My Gap Year). You will then get to spend a year of your life in a particular country abroad, with the opportunity to volunteer in India, South Africa, Peru, or in one of the many other needy countries around the world.
If you only have a small time commitment, there are still plenty of organizations happy to have you. I volunteered at a wildlife sanctuary in Bolivia for two weeks while backpacking South America which greatly helped me stretch my budget there.
These are just a few examples, but there are plenty more online. Whether you want to work with children, animals, impoverished families, or any other group besides, commit to a Google search to find out more.
5. Raise money for your own volunteer trip
You might want to do your own thing if you have a charitable idea in mind. You could then set up a page on a crowdfunding website, let people know what your intent is, and raise the money you need to embark on your trip.
Of course, your intentions have to be sincere. Don't raise money for a holiday of a lifetime, as that is obviously ethically and morally wrong. The people who give you money will want to see some kind of evidence that you are traveling with the goal of helping others, so be prepared to share stories and pictures of your travels to let everybody know what you are doing.
Be sure to do plenty of research too. You don't want to put yourself in danger, and you don't want to visit a place where your help might not be welcome, so be diligent with your planning to ensure your trip is a safe and successful one.
6. Work on a farm with WWFOOING
Another great way to travel the world on a budget is to live and work on a farm and help organic farmers with WWOOF (World Wide Opportunities On Organic Farms). You will get free room and board in exchange for farm work. We should all be living sustainably, and the opportunities they offer will teach you more about your responsibilities and give you the opportunity to aid others.
7. Workaway
Workaway is an amazing resource where you can find various jobs abroad that you do in exchange for room and board. I haven't personally done this yet but I've heard amazing stories time and time again from other travelers about experiences they've found on workaway. I know a girl who got to live on a yacht in the Mediterranean! You have to pay for a membership but if you get one job it will have more then have paid for itself in savings.
8. Housesitting
Another great way to save money abroad is to look for housesitting opportunities. In exchange for watching someone's home and (usually) pets, you get free accommodation.
There are a few housesitting websites out there, but TrustedHousesitters is my favorite. I wish I knew about this sooner, but it wasn't something I started doing until this year. It still amazes me that I can get free accommodation for watching animals. I would probably pay someone to watch their dog or cat, so it's perfect if you're an animal lover.
Housesitting is also a great way to save money outside of accommodation because you will have access to a kitchen where you can cook your own food. You do have to pay for an annual membership, but again it pays for itself if you get one sit.
9. Use the sharing economy
Thanks to the rise of the sharing economy in the last decade, this has made travel so much more affordable. Airbnb has made accommodation significantly cheaper and is a cool way to connect with locals in the area you're traveling. Another great service is BlaBlaCar, where you can find ride-sharing. If you're a foodie, check out EatWith, where you can enjoy home-cooked meals with local chefs.
10. Travel Cheaply
Of course, the best way to travel on a budget is to just travel cheaply when you have made it to the country you are visiting.
Instead of paying for the expense of a flashy hotel, stay in a hostel or homestay. My favorite website for finding hostels is HostelWorld. If you haven't stayed in a hostel before you may have a bad impression, but some of them are beautiful like Bambuda castle pictured below. They are also an amazing place to meet other travelers.
You can even get free accommodation by using websites like Couchsurfing, which is a cool way to meet locals.
Another tip is to utilize your social network. In today's global world, most of us have a vast network of friends and family that live around the world. The best part is, this will only expand the more you travel. I've been invited to stay at the homes of so many friends I've met abroad, which is a wonderful experience.
Rather than eating at expensive restaurants, eat at smaller, independently owned venues instead. This is also a great way to be a more sustainable traveler. Better yet, buy groceries and cook your own food. You will be shocked how cheap groceries are in most countries outside of North America.
Instead of hopping from one town or city to the next on a plane, train, or automobile, stay in one place for longer. This will not only save you money, but you will also get to experience more of the destination you are staying in.
And instead of paying money for expensive activities, try to find free things to do. For example, visit museums on the days they are free or join a free walking tour of the city you are. Or my favorite, find things that are naturally free, such as hiking up mountains and exploring more of the scenery that is around you. Getting outdoors is one of the best parts of traveling anyway!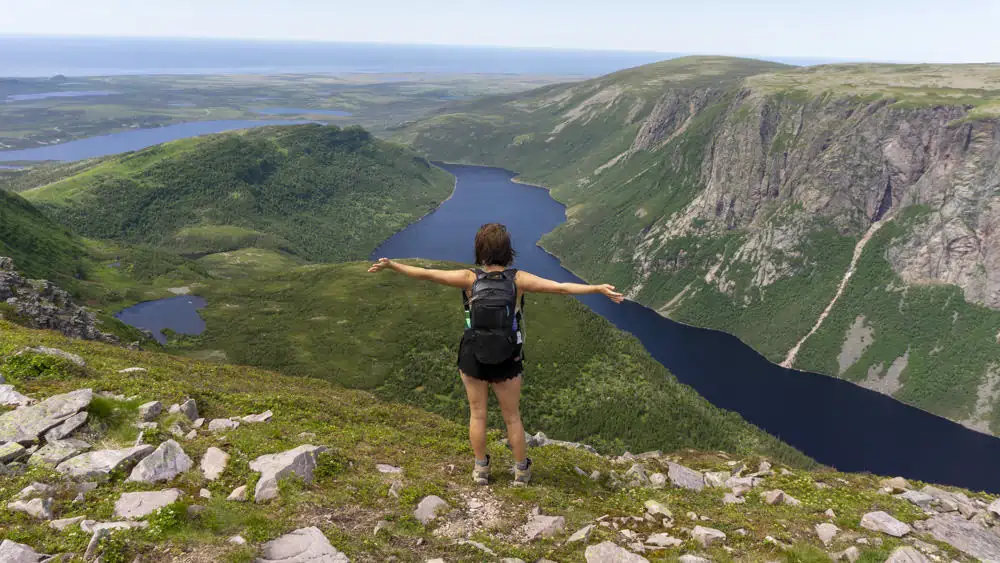 Final Thoughts
You don't always need a fortune to travel the world, so consider the suggestions above. From making money as you travel to traveling cheaply or for free, you will be able to see the world on a budget.
So, the next time you're feeling travel envy, remember that there are affordable ways to see the world. Start to make a plan, and do whatever is necessary to give you the means to have your very own travel adventure.