This post may contain affiliate links. By clicking and making a purchase through the links, I earn a small commission at no extra cost to you. This allows me to keep the site up to date and expand on resources. Thanks for reading!
Kandy, Sri Lanka's second largest city. To skip or not to skip? This seems to be the backpacker's dilemma while traveling through Sri Lanka. I heard mixed reviews from other travelers. Some loved it while others said don't waste your time. So, I decided to go investigate for myself.
Like most others I wasn't impressed with Colombo so I was hesitant to see what Kandy would be like but I enjoyed myself there. It was by no means the highlight of my trip to Sri Lanka, but it's definitely worth spending a day in Kandy if you're passing by. And come on, you know you're taking the train from Ella to Kandy!
Things to do in Kandy
Getting around Kandy
I highly recommend hiring a TUK TUK for the day to drive you around as these suggested places are not all within walking distance. Alternatively, if you are comfortable you could hire a motorbike.
I realize hiring a private driver sounds lavise, but it's actually reasonable in Sri Lanka. My hostel arranged one for 1500 rupees ($10 CAD/$8USD). Just make sure to haggle with the TUK TUK drivers, as the initial price offering I got was 2500 rupees. Taking a TUK TUK is the most convenient way to get around if you are only in Kandy for a day or two, and want to pack in as much as you can.
Things to do in Kandy
Take a walk through the Royal Botanical Gardens in Kandy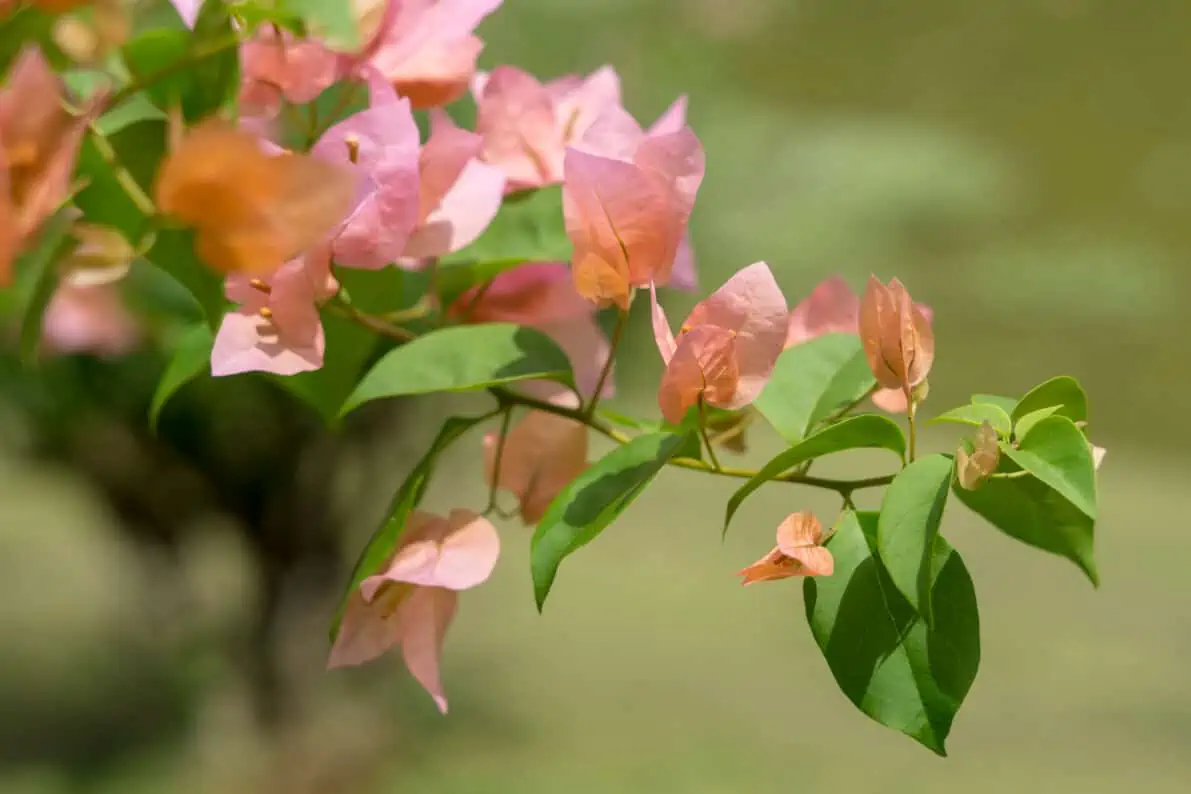 These gardens were once reserved for Kandyan royalty but now are open for tourists to enjoy. The cost to enter the gardens is $1500 rupees. I would recommend at least two hours to walk around the gardens as they are 60 hectares in total and have an impressive collection of different flowers and trees (and monkeys)! Visiting the gardens is a great thing to do in Kandy in Kandy to get away from the hustle and bustle of the city.
Optional:  On the way to the botanical gardens you can easily visit Kandy viewpoint. This stop is just off the side of the road and provides nice views of Kandy lake and the surrounding city below.
Visit the New Ranweli Spice Garden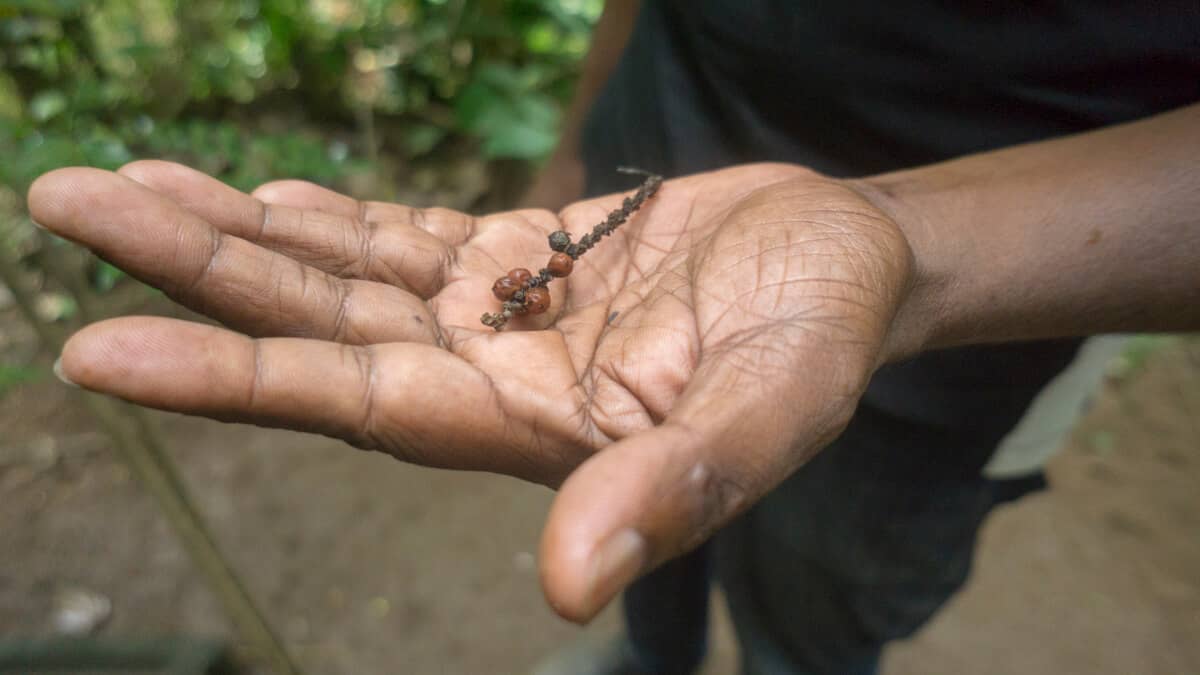 After the botanical gardens, visit a nearby spice garden to see how commonly used Sri Lanka spices are grown in the wild. The tour is free of charge and takes about half an hour. It's interesting to see how the spices grow on the plants and the process of how they are made into a useable product.
After the tour, the guide will show you all the products that the spices are made into. There is a small store where you can purchase the products. It's not mandatory but after a free tour I felt obliged. But, the items are all pretty useful and reasonably priced. I would have loved to buy every spice to bring home if I had more room in my backpack!
Visit the Bahirawakanda Vihara Buddha Statue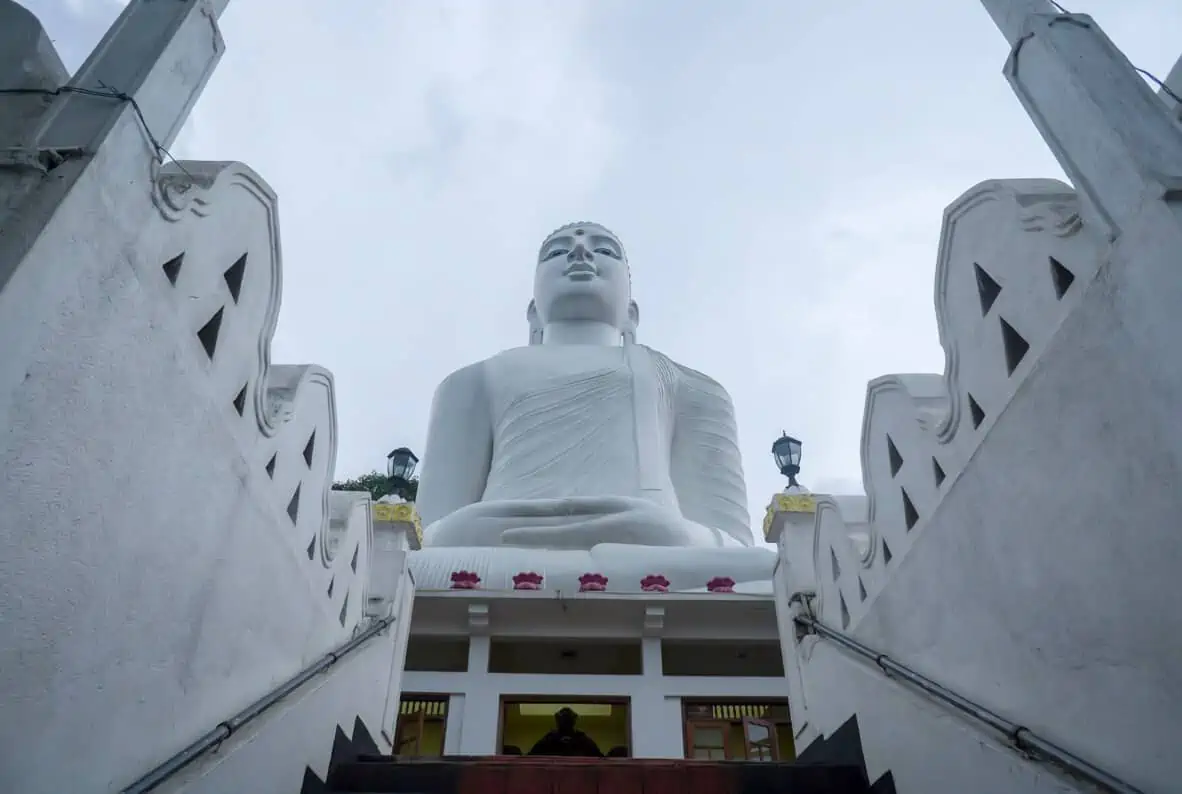 After lunch head back towards the city center and visit the white Buddha statue on the way. This statue can be seen from the entire city of Kandy as it stands at 88 feet in height and is located on Bahirawa Kanda hill. You can admire the statue from below or visit inside for 250 rupees.  From the top, you can see beautiful views of the city of Kandy below.
Explore the local markets of Kandy
Afterwards you can get the driver to drop you off near the Temple of the Tooth where there is a huge local market nearby. I enjoy walking through the fruit stands as the vendors will let you sample all of the wonderful and exotic fruits. Plus they make for a cheap and safe snack!
The markets also have a huge selection of local spices and clothing, but the guys at the clothing section can get annoying trying to get you to buy something. Barter, barter, barter!
Take in a cultural dance performance
At 5PM  every night there is a cultural dance performance near the temple of the tooth. Honestly, I found this whole thing a bit touristic as there weren't any locals there and they seem to target tourists walking by. The cost is $1500 rupees to get in. I did enjoy the performance but I wouldn't stress if you can't get fit this activity in while you're visiting Kandy.
Visit the Temple of the Tooth
Last but not least, end your day with a ceremony at the Temple of the Tooth. This is a Buddhist temple located in the royal palace complex of the former Kingdom of Kandy, which houses the relic of the tooth of the Buddha. Every day at 6am, 9:30am, and 6pm a ceremony takes place in which locals come to pray.
I'm not much of an early riser so I opted for the evening time, but you could also start your day in Kandy here. While it was very interesting to see the ceremony inside the temple it was also crowded and confusing with the combination of tourists and locals coming to pray.
If you wanted more space to explore the inside of the temple I'd opt to go not during a ceremonial time.
End your busy day with supper nearby the temple, as there are plenty of restaurants around the area. There is no shortage of local rice and curry shops but if you're craving something more western I enjoyed the Empire Cafe.
Where to stay in Kandy
If you're looking for a budget-friendly accommodation option I recommend "The Best Hostel", which is located about a 15-minute walk from the temple in a safe area. They offer dormitories and private rooms for a very affordable price and the owner is incredibly kind. Plus they have a super cute Dalmatian.
Let me know your thoughts on Kandy in the comments below and if there's any hidden gems you found in the city. I'd love to know more things to do in Kandy!