CANADA
Oh Canada, how I love you! Growing up in Canada played a huge role in my passion for exploring the outdoors. From epic road trips to bucket list outdoor adventures, Canada has it all.
Canada is a massive country, the 2nd largest in the world! It takes a long time to travel between provinces, so you'll need to take this into consideration when planning your trip here. A flight from St. John's to Vancouver (East to West) takes 8 hours. This guide will help you plan your dream trip to Canada.
Bucket List Canada Experiences
Quick Facts
Canada has two official languages – English and French. English is widely spoken throughout the country but French is the main language in Quebec.
Visa requirements: Many countries including the United States and those within the EU can enter Canada for six months without a visa. Consult the Government of Canada website to see what your countries requirements are. An electronic Travel Authorization (eTA) is required for all visa free travelers except Americans. It cost $7 and you can apply online.
Staying Connected – Canada has some of the worst cellular data rates in the world. The cheapest plans are with low-cost carriers like Sprint, but the service will be spotty outside of major cities. Bell, Rogers, and Telus/Koodo are the three main carriers that provide coverage across the country.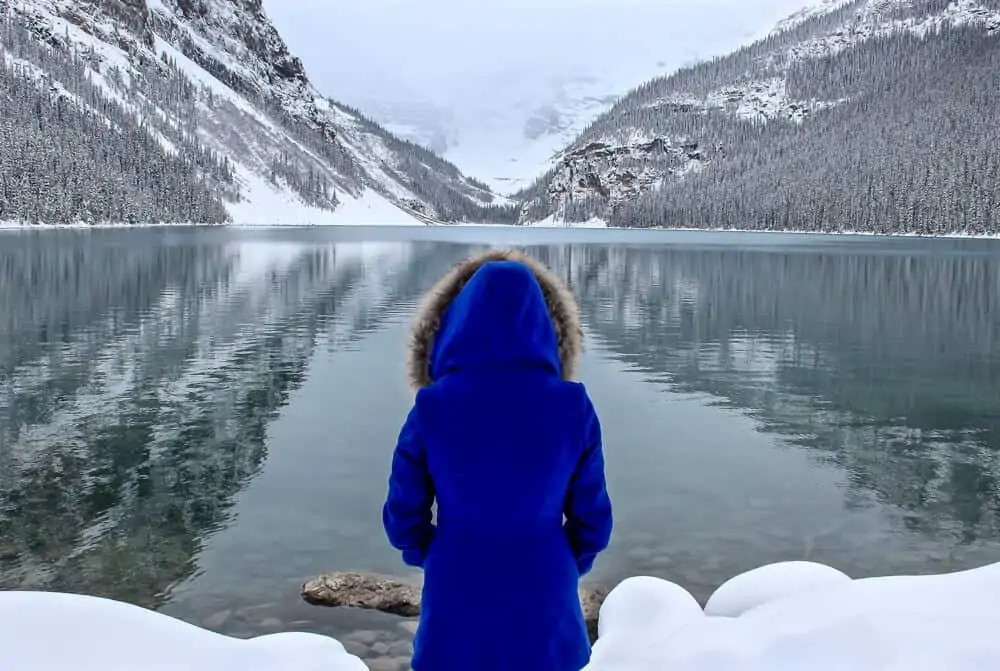 Getting There
Flying: Canada has 17 international airports with the biggest being Toronto Pearson (YYZ), Vancouver International Airport (YVR), and Montréal-Pierre Elliott Trudeau International Airport (YUL). If you are flying from another country you will likely land in one of these airpots and connect to the other provinces via a regional flight, although sometimes you can get a direct international flight.
Land: Canada shares the world's largest unmanned border with the United States. There are several points of entry in each province. Road tripping is one of the best ways to visit Canada.
By Boat: Canada is connected to both the Atlantic and Pacific ocean as well as some of the biggest lakes in the world. Thousands of cruises come here every year. There are port authorities in Newfoundland, Nova Scotia, New Brunswick, Quebec, Ontario, and British Colombia.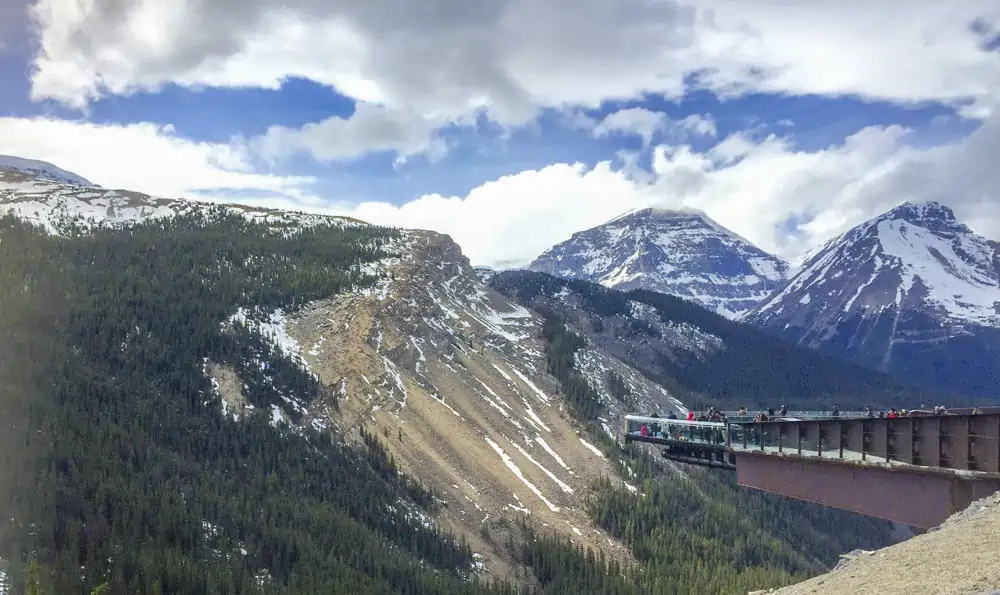 Getting Around
The best way to get around Canada depends on what part of the country you are visiting. If you only planning to visit a major city such as Toronto or Vancouver, then you'll be okay flying in and getting around by public transit, walking, taxis, and or/ or biking (my preferred method). If you're visiting a smaller town like St. John's or road tripping around the East Coast or Rocky Mountains, then you'll need to rent a car or a campervan. To rent a car you must be 21 years old and hold a valid drivers license.
Flying: The distances between Canada's cities are vast, so if you want to visit a few and are short on time then the best way to get around is by flying. Canada's two main airlines are Air Canada and WestJet. There is also Porter airlines which services the East Coast, and Swoop airlines, which is a newer airline offering no-frills discount flights from various cities in Canada. Unfortunately due to the lack of competition, flying can be expensive in Canada.
Train: There is a train that goes across Canada which is a pretty amazing way to see the country. The train is broken into two sections: The Canadian route, which goes from Vancouver to Toronto, and the Ocean Route, which goes from Montreal to Halifax. Taking the train across Canada is incredible but you'll need to have at least a week to do this. There are also many commuter trains between major cities.
Busses: The Greyhound bus and Megabus are another option for getting between Canadian cities. Just be prepared for long distances and driving times. Bring a good book with you!
Taxis/Shared Ride Services: Taxies are available throughout Canada and usually start around $4 then an additional $2 per KM travelled. Services such as Uber and Lyft are available in major Canadian cities.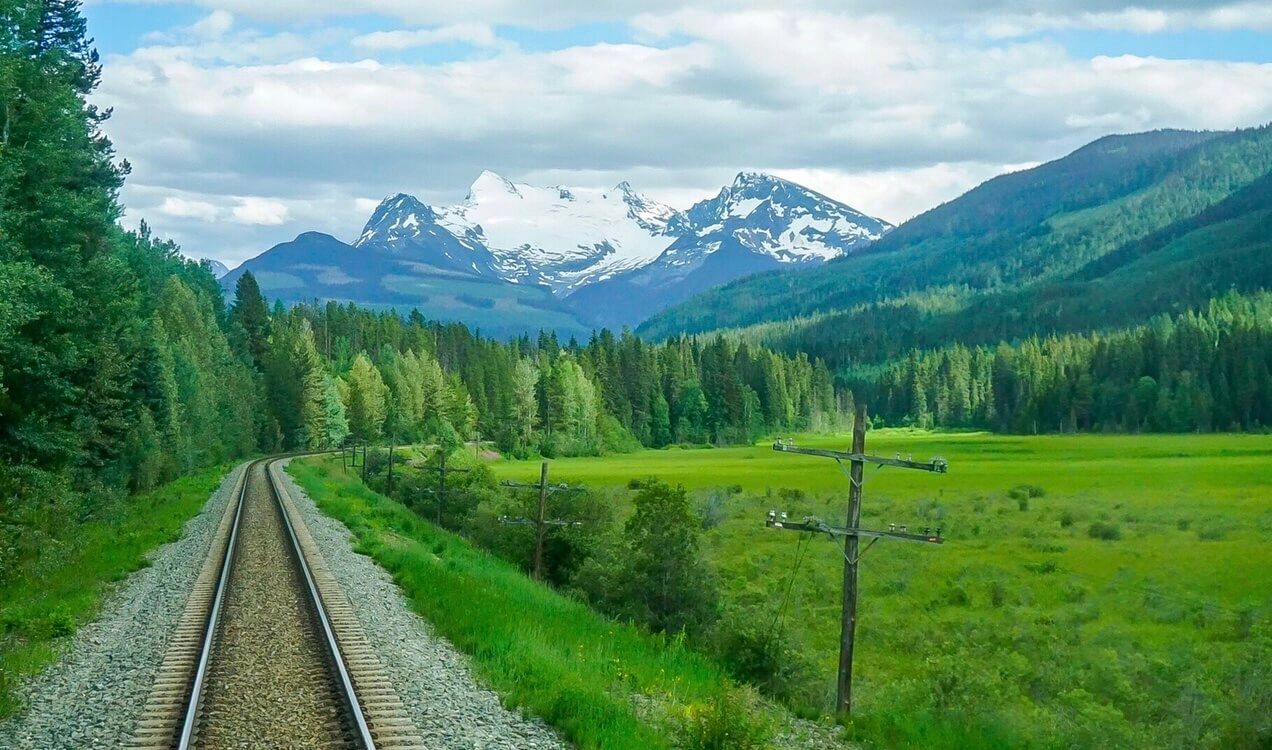 Costs on Accommodation & Food
Canada is not the most budget-friendly destination in the world, but there are ways to make your dollar last here. Plus, if you are coming from a country such as the United States of one that uses the Euro, you're going to win on the exchange rate thanks to our crappy dollar. Here are some average prices on what you can expect to pay in Canada (all prices listed in Canadian).
Accommodation
Budget: You can find a number of budget hostels in Canada for around $15-30/night. Camping is another affordable option during the summer, as crown land is free to camp on and paid campsites only cost around $10-20/night. Each province has its own provincially run parks with campsites as well as the national parks run by Parks Canada.
Mid-range: A mid-range private room in a hostel will cost you around $40. A mid-range hotel is going to cost you between $80-200 CAD a night. Airbnbs are cheaper, with private rooms available for around $30 for a decent private room or an $80 for a unit.
Higher end: A high end hotel in Canada will cost you between $200-500 CAD a night, with some luxury hotels ranging upwards of $1000.
FREE Accommodation: Couchsurfing is used widely in Canada, especially in major cities. Another great way to save money on accommodation is by joining TrustedHousesitters. There are housesits frequently posted across the country, especially in Ontario and British Colombia.
Food
Canadian food is awesome! From the classic Poutine in Quebec to the best seafood in the world on the East Coast, your palette will be satisfied no matter where you are in the country. Since Canada is so multi-cultural, we also have a lot of wonderful international cuisine.
Prices of food can range anywhere from $10 for take-out to $100+ for a fine-dining experience. Expect to spend an average of $45-65 eating out 3x a day in Canada. You can save a lot of money by buying your own groceries and cooking. A weeks worth of groceries for one person will cost you around $50-70 in Canada.
Water: Canada has some of the purest water in the world – and it's free to enjoy! Bring a reusable water bottle with you so you can fill up on the move. This is one of the best ways to save money in Canada as bottled water will cost you between $1-3 per bottle. Plus it's a ton of plastic that doesn't have to be used!
Safety & Solo Travel
One of the best parts about traveling Canada, especially for solo female travelers, is that it is incredibly safe! Canada ranks 6 on the Global Peace Index, making it one of the safest countries in the world to visit.
Canadians have a reputation for being some of the friendliest people in the world, and I like to believe this is true (I've also been told it is by many people). We LOVE to help people, so if you're lost or have a question, don't be afraid to ask. Locals are friendly and love to chat. If you ask a local a question in Newfoundland, you'll probably end up having your ear talked off and then be invited in for a cup of tea (which is perfectly safe to do). It's easy to meet people in Canada, making it a great country for solo travelers.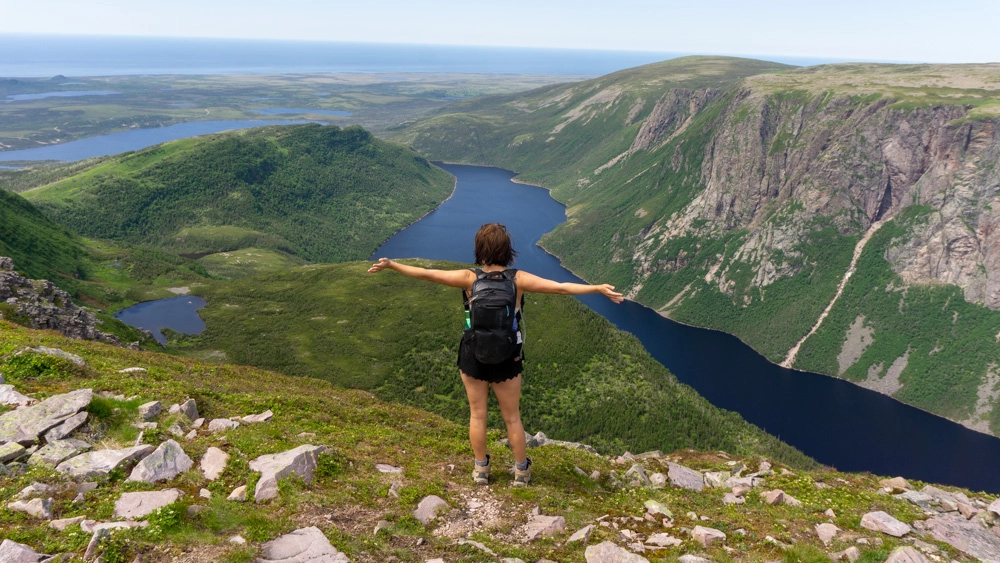 Best Time to Go
The best time to visit Canada depends entirely on what activities you want to do there. Canada has four distinct seasons and there's no bad time to visit, you just need to prepare yourself for the elements.
Summer: June-August is one of the most popular times to visit Canada as this is when we have the nicest weather. It's an ideal time to come if you want to experience camping, kayaking, hiking, and road trips.
Fall: Watching the leaves change colour in Canada is magical, making fall (Mid-September to end of October) a great time to visit Canada. It's also just after peak tourism has ended, so there will be fewer crowds and lower prices.
Winter: If you want to partake in winter activities such as snowboarding, winter carnivals, ice skating, and watching the northern lights, then winter is an ideal time to visit Canada. Winter varies slightly depending on the province and year, but is generally between November and March.
Spring: Spring (April to June) can be an unpredictable mess in Canada, often with a mix of rain/snow in the Eastern provinces. However there are some benefits to visiting during this time. The flowers are starting to bloom, icebergs make their way down the coast in Newfoundland, and there are far fewer tourists than in the summer.
Climate and Packing Suggestions
As mentioned above, Canada has four distinct seasons and you'll need to pack accordingly. If you're going to any of the major cities during the summer, dress like you would any other metropolis. If you are visiting the Canadian Rockies or East Coast, bring layers and a rain jacket as it can get cold even in the middle of the summer.
If you plan to visit Canada during the winter months then bring a good winter jacket along with boots, hat, scarf, and gloves. If you visiting Yellowknife or somewhere else far up North then you'll need high quality winter gear.
The rest of this post contains affiliate links. By booking through these links I earn a small commission which allows me to keep the site up to date and expand on the resources. As an Amazon Associate, I earn from qualifying purchases.
Booking Resources
SkyScanner – Need to find a cheap flight? SkyScanner is my favourite search engine for finding flight deals as it includes a lot of low-cost airlines that other booking engines miss.
Booking.com – My go-to site when comparing prices on accommodations. It often has the cheapest prices of any booking site as well as free cancellations.
Airbnb – If you are looking for a cheaper room to rent then a hotel or your own apartment, Airbnb is a great option.
HostelWorld – My favourite search engine for browsing hostels. It has an easy to use interface with trusted reviews and recommendations.
TrustedHousesitters – Get free accommodation around the world in exchange for housesitting adorable pets.
Rome2Rio – Want to find the best way between point a to b? Rome2Rio will tell you every possible way to get between two places whether it's by plane, train, bus, or ferry. They compare all the options by time and price, making it easy for you to choose the best one.
Get Your Guide – Wanna book a day tour? Browse Get Your Guide to find the best tours in each city.
G Adventures – Rather join a guided tour through the country? I've used and love G Adventures because of their commitment to responsible travel. Great way to meet people if you're traveling solo!
World Nomads – Don't forget to protect your trip! I use and love World Nomads travel insurance because it covers a wide range of adventure activites.
Canada Essentials
Posts About Canada