This post may contain affiliate links. By clicking and making a purchase through the links, I earn a small commission at no extra cost to you. This and display ads allows me to keep the site up to date and give back. Thanks for reading!
There are many reasons why you might choose to hire a rental car while traveling. From simply getting from point A to B while traveling, to taking an exciting road trip around Europe, there are many reasons why using a rental car might be a necessity.
But beyond the decision to hire the vehicle itself, it pays to know exactly what kind of car you want, and even where you want to hire it from. In many cases, that decision can have an impact on your ability to get around or do everything you want without hindrance.
How do you choose the rental car that's right for you? These tips should provide the insight you need to select the right vehicle and leave those worries behind.
Pick your car based on your specific plans
While it may seem obvious, many of us hire a car based on which option is the cheapest. But this can leave us with a vehicle that's not suited for purpose in many cases. Picking a rental car that matches the terrain and locations you'll be traveling to is a smarter way to make that choice.
If you're planning to stick close to home, then an affordable economy car might be the ideal choice. But if your plans involve traveling long distances, that kind of car might not be the right fit. You may want a more luxurious ride that provides a higher level of comfort.
By basing your car choice on your specific plans, it's possible to pick a rental that can meet your travel expectations. If you're expecting to travel on dirt roads or across country lanes, for example, then a 4×4 might be the ideal choice. 
But if you're expecting to spend a great deal of time on the motorway or similar long-distance driving, then a comfortable, low MPG car might be the better choice. As Howstuffworks point out, bigger isn't always better.
For example, if you're renting a car in Iceland defining your plans is essential for choosing the right vehicle. Economy cars may be the cheapest, but they aren't allowed on certain roads in the country.
Choose something that you're used to driving
It's not often the average person gets to drive different vehicles other than their own. While we like to think passing our test makes us great drivers in just about any car, this isn't necessarily true.
If you're more used to driving a tiny two-seater, then switching to a campervan or transit is going to be a challenge, and will require a learning curve. Unfamiliarity with the car you're driving can cause of dangerous driving, especially if you don't take the time to get familiar with the vehicle beforehand.
This is a particular worry when traveling to countries that already have a shaky reputation on the road. Romania, for example, has the highest driving death-rate in the EU. In fact, rates across Europe as a whole are higher than targeted, despite taking a step in the right direction. You don't want to find yourself on unfamiliar and potentially dangerous European roads without full control over your vehicle. 
Instead, opt for a car that's not too different in style and size to your own if possible. If you're more used to driving automatic, also, then choosing that over manual might be a better option for a smoother drive. Booking your car ahead of time gives you the best chance of finding something suitable for you.
Pay attention to the size
When choosing a rental car you need to be careful that you're picking the right size. A compact car in the United States isn't the same thing as a compact car in Europe. Typically in Europe, the cars tend to be much smaller than American sized vehicles.
You'll want to take into account how people will be in the car and how much luggage you will have to ensure there will be enough space. For example, we rented a compact car in Iceland which could technically fit five people, but with three of us and our luggage, it was already very tight space.
Choosing the right size car is a balancing act. While a larger car gives you more comfort, it will also cost you more at the pump. Plus, larger vehicles can be more difficult to maneuver. This might not be ideal if you are visiting a country with narrow roads and limited parking, which many European cities are.
Think about exactly what you need your chosen car to do for you
Picking a car based on price, or even on where you will be driving it, don't take into consideration the most crucial factor of hiring a car. That all-important question is: will the car do what I need it to? For example, if you need ample boot space to store luggage, that's something to take into consideration. If you prefer a vehicle with seat warmers for your comfort on long drives, that's something you should also think about.
Whether you need a car you could comfortably sleep in if you need to, or one that includes a Sat-Nav to ensure you get where you're going in one piece, being specific is the best way to choose the right rental car for you. Wherever you decide to travel, prioritize functionality and comfort over style and price, and you'll have a far better journey as a result. Choosing a rental car is a personal decision, so don't be afraid to get into the details when it comes to finding the right one for your specific purposes.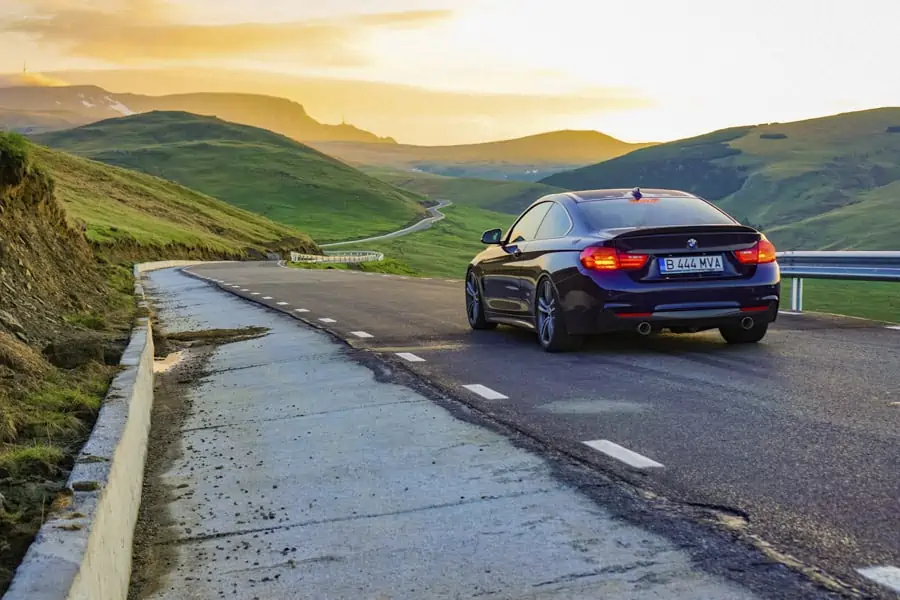 Understand the agreement
Once you have defined your specific needs and figured out the size of the rental car that suits you best, it's important to research the terms and conditions of your rental company, especially when booking online. Some things to look out for are restrictions and penalties.
Most rental cars will allow you unlimited miles but it's important to double-check, otherwise, you could end up with a costly rental if you plan to do a lot of driving. It's also important to make sure you understand the conditions that it has to be brought back. For example, with a full gas tank or car washed, otherwise you might run into unwanted extra fees.
Another thing to consider when renting a car is additional insurance. Most rental agreements will provide you with some basic insurance but you may want to pick up extra depending on the conditions you are driving in and risk of damage to the car. I recommend using a credit card to purchase your rental car as many come with coverage for rental cars which can be quite extensive.
If you're planning to hire a car soon, these tips should provide you with the foundation you need to make the best choice. Whatever your destination, getting there safely should be your number one concern.